We love to see photos of Brilliant Earth couples' proposals, and, luckily, they love to send them to us. Our couples come up with some pretty unique ways to get engaged! If you're looking for creative proposal ideas, definitely check out these proposal pictures that are so heartwarming we (almost) can't handle it:

 The Tree House Proposal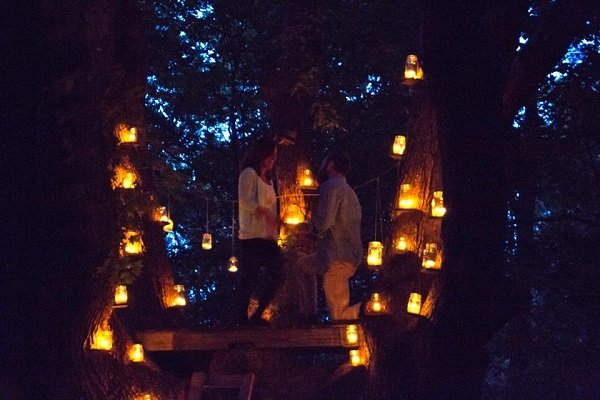 A candle-lit tree house is the ultimate in enchanted, outdoorsy romance.

The Scuba Proposal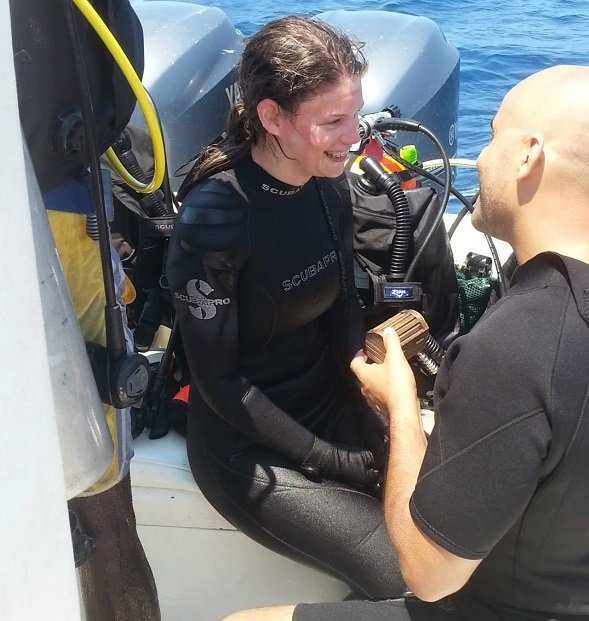 This creative and adventurous future-groom created a "sunken treasure" jewel box to hold the ring, and pretended to find it underwater before presenting it to his scuba diving sweetie.

The Cute Kid Proposal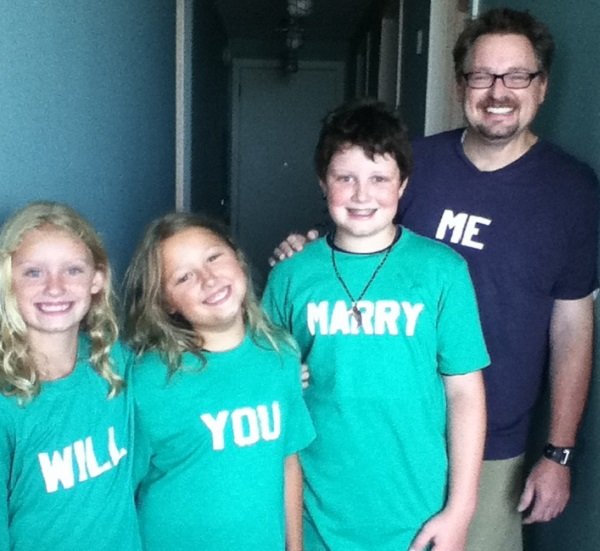 What woman could say no to these sweet smiling faces?

The Baggage Claim Proposal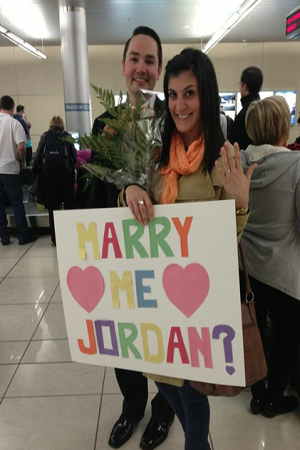 What a way to be greeted after a flight! (She looks pretty pulled-together for having just stepped off a plane . . . could she have suspected something?)

The Ski Slope Proposal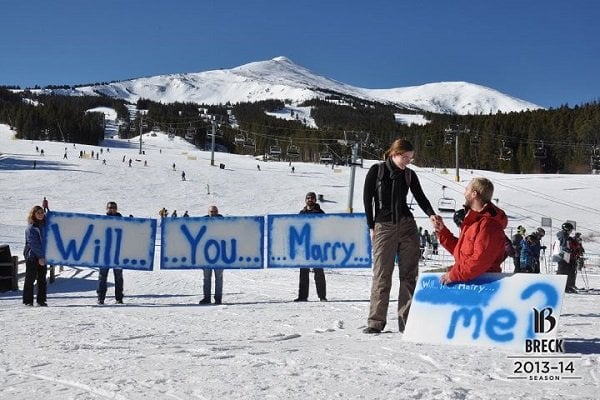 This bottom-of-the-slope proposal is perfect for the woman who loves to ski or snowboard (though we wonder if any other women speeding down the slope thought that the signs might be for them–awkward!)

The Epic Historic Site Proposal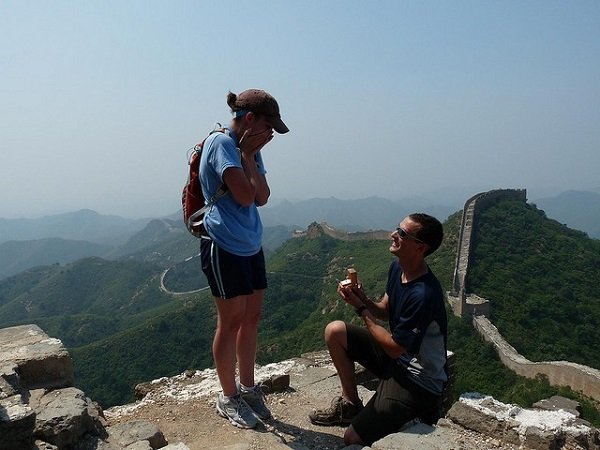 Making a spot atop the Great Wall of China "your special place" is a bold and dramatic way to begin your life together.

The Luau Proposal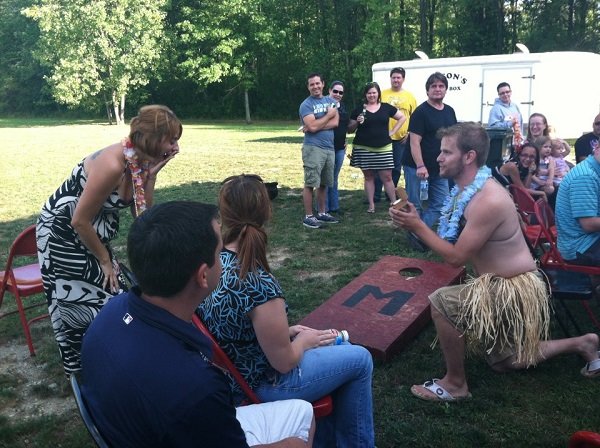 If you think your man looks dashing in a grass skirt, you know you've found love that will last.

The Cupcake Proposal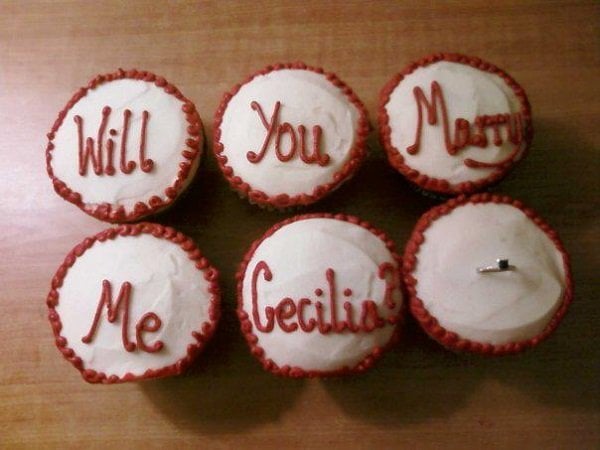 Ideal for a sweetheart with a sweet tooth, this proposal is picture-perfect but simple to pull off–no exotic locations or public displays required.
Final Thoughts 
Would you like a proposal resembling one of these photos? Let us know on Facebook or Twitter or in the comments section! And to check out some real engagement rings that Brilliant Earth couples have recently purchased, browse our Recently Purchased Engagement Ring Gallery.