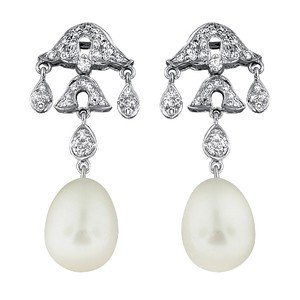 Planning a wedding requires a daunting number of decisions, some fun (cake tasting anybody?), many more tedious (things like choosing a bus company to take guests to the reception). But here's one decision that shouldn't be an afterthought: Selecting "something old" to carry down the aisle. This tradition allows you the chance to bring a little piece of history with you as you enter the next stage of your life. Of course, at Brilliant Earth we think a piece of vintage jewelry makes a gorgeous something old. Here are a few ideas on how to wear it, plus some other heartfelt "something old" ideas:

Heirloom jewelry: The most classic "something old" is a piece of beautiful jewelry—whether earrings, a pendant, a bracelet or a right-hand ring—passed down from your mother, grandmother, future mother-in-law or another beloved female relative. But if you aren't offered any family jewelry quite worthy of your special day, there's nothing wrong with purchasing an antique piece and making it an instant heirloom that you can pass down to your future daughter or daughter-in-law.  Browse our gallery of vintage and antique jewelry for ideas.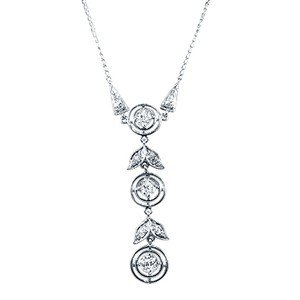 A locket filled with family photos: Think photos of your grandparents, or your own parents on their wedding day, or of beloved relatives who have passed on but who you know are present in spirit.

A piece of fabric with meaning: If you have a stretch of lace or other fabric from your mother or grandmother's wedding gown, wrap it around the base of your bouquet, or have it sewn onto your own dress (perhaps on the underside of the hem).

A bauble in your bouquet: We love the trend of weaving vintage brooches or other jewelry into a bridal bouquet. Use floral wire to secure the jewelry (although you might not want to use high-value jewelry this way, since losing something pricey or highly sentimental would really take the edge off your special day).

Jewelry from a special part of the world: Antique jewelry needn't be passed down from a family member to have personal significance. You can honor British heritage with a piece from Victorian England, Pacific-Asian roots with pearls from that part of the world, or Celtic heritage with an antique claddagh ring (those are just a few examples of course—there is beautiful jewelry found in every part of the planet).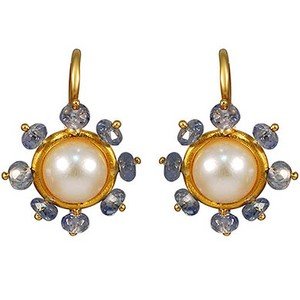 A Victorian bouquet holder:  If you are a fan of all things Victorian, consider carrying your bouquet in an antique "tussy mussy."  These little silver vases were designed to hold small bridal bouquets at Victorian weddings, and you can find both antique ones (check Ebay) and reproductions.

A silver coin: The traditional rhyme about what a bride should wear at her wedding for good luck goes, "Something Old, Something New, Something Borrowed, Something Blue, and a Silver Sixpence in her Shoe." We tend to forget about the sixpence part, but including a silver coin somewhere in your wedding ensemble heeds this centuries-old tradition while doubling as your something old. You can order English sixpence online for this purpose, or use an American silver coin (while not technically silver, a nickel or dime counts) from a year that's significant to you—the year of your soon-to-be husband's birth, for example, or the year that your own parents were married.

Final Thoughts

What do you think makes the ideal "something old"?  What heirloom item did you wear at your own wedding, or do you plan to wear at a future wedding? Let us know on Facebook or Twitter, or in the comments section!