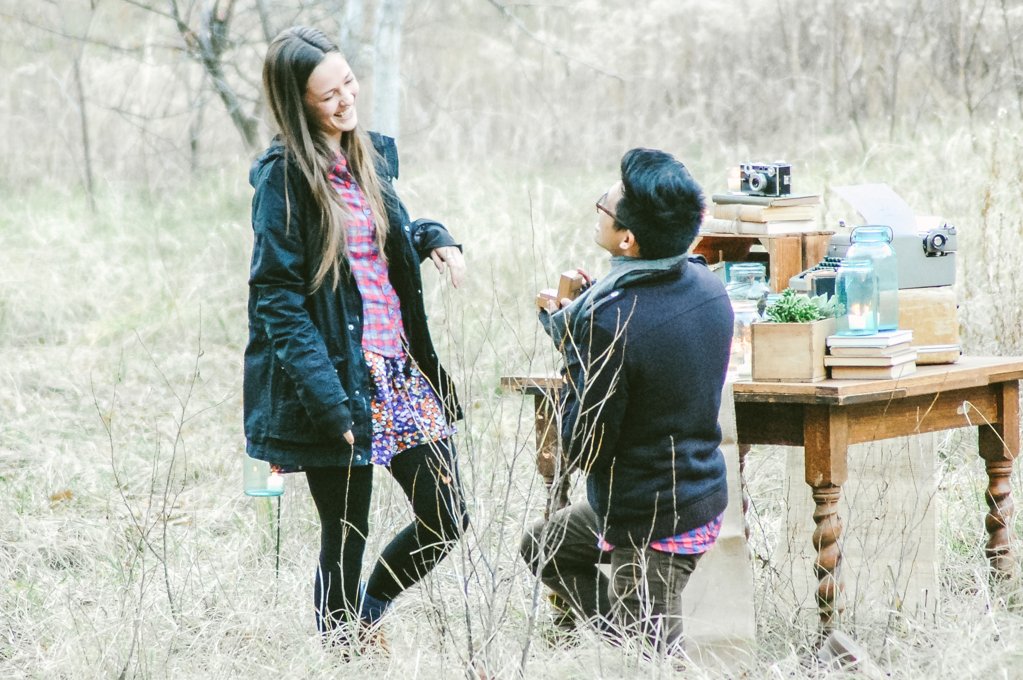 Congratulations, you're engaged! Now what?  Your post-engagement to-do list mostly depends on your unique situation—couples who haven't been together long may still need to decide where to live and meet each other's extended families, while for those who've already cohabitated for years getting engaged may seem more like a formality. But wherever you fall on that continuum, there are a few things every engaged couple should do pronto:
Prep for all the questions.
Tell people you're engaged, and questions pour out of them.  While it's sweet that everybody is so curious about whether you've set a date, where the wedding will be, if you're changing your name, and how many kids you want, facing all of those queries can be a little daunting. It helps to have a set of answers ready to go, even if they're vague (eg. "We're thinking early spring, somewhere warm").
Buy insurance for your ring.
Although you don't want to ever take your engagement ring off, realistically you will, so you should insure it against loss, theft, and damage. Ring insurance can be purchased as an extension (called a "rider") for your renters' or homeowners' policy, though if you don't live together yet or will be moving soon it makes more sense to insure your ring with a company that specializes in jewelry insurance.
Perfect Circle
and
Lavalier
are two we recommend. If you do ever need to file a claim for a lost or damaged ring, doing it through a jewelry insurer won't affect the premiums of your homeowner's or renter's insurance. Whichever type of insurance you choose, make sure you understand what the policy covers and how you'd be reimbursed.
Plan a trip (other than a honeymoon).
Wedding planning is often the best of times
and
the most stressful, so plan a get-away for just the two of you around the half-way mark between your engagement and your wedding. Though it might feel indulgent to travel when you have a wedding and honeymoon to look forward to (and save up for), taking time away from menu planning and stationery ordering will give you a chance to do some crucial relaxing and reconnecting.  If you're on a tight budget, consider a day trip to a nearby park, nature preserve, amusement park or winery—anyplace that makes you feel far away from every day stress.
Start new traditions.
Now that you know you'll be spending your lives together, create some rituals you can continue for forever. Maybe you try out a new restaurant every Monday night or stay in bed and read on rainy weekends—whatever rituals you choose, these little just-you-two traditions will become relationship glue over the years and decades ahead.
Shop for your wedding rings.
Don't wait until right before your wedding to look at rings. There are more wedding band options, both for men and women, than you might realize. Do you want
matching wedding rings
? A
custom design
? An
antique wedding band
? Give yourself plenty of time to browse and pick the perfect thing.
Final Thoughts
What's on your post-engagement to-do list?  Let us know on Facebook or Twitter, or in the comments section!
Photo credit:

Kha Do Photography