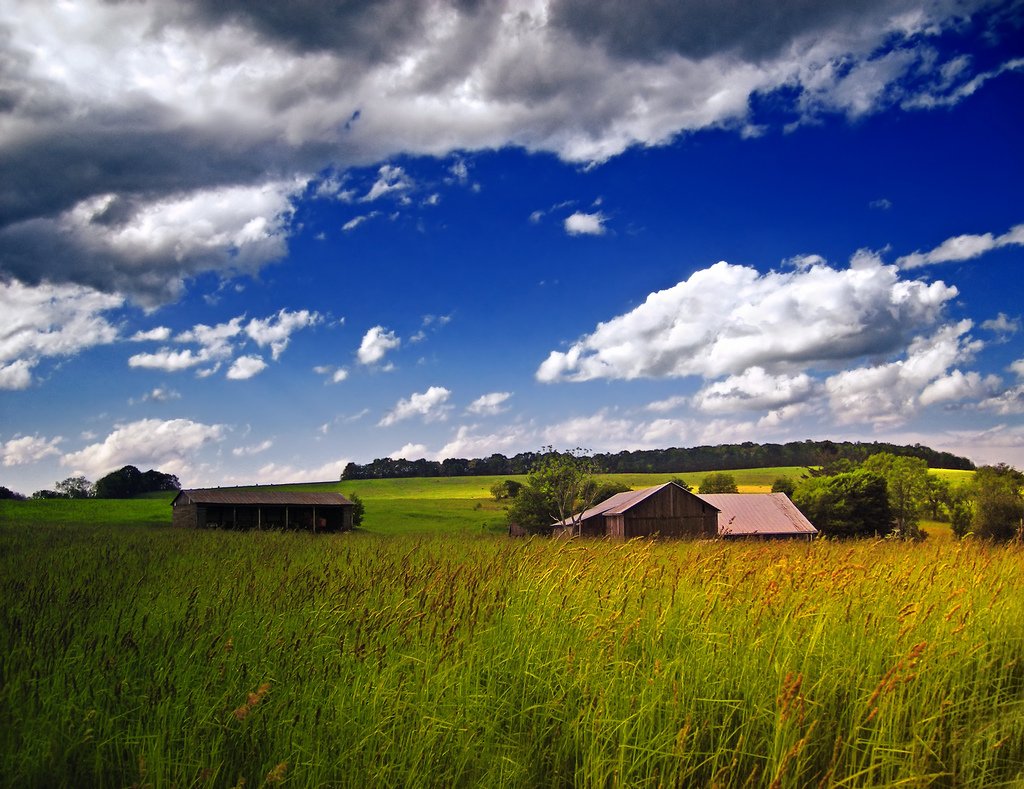 Envisioning a western wedding as the theme for your special day? Whether you are a true outdoorswoman or just have penchant for a country aesthetic, a wedding with western flair may be the perfect backdrop for your nuptials. So if you plan to go all in with cowboy boots and hats, or simply accent with rustic touches in an outdoor venue, read on to learn why western weddings are so popular and how you can create a beautiful, bucolic setting for your celebration.
Western Weddings are Natural

Perhaps the most appealing part of western weddings is that they embrace nature. Brides and grooms who opt for a western style wedding incorporate natural elements. This starts with the venue itself.
Western weddings are often held outdoors, where the couple and their guests can appreciate natural surroundings. Say "I do" and dance the night away on a horse farm, in an orchard, in a state park with forested trees, or out in an open field. Use hand-tied wildflowers for bouquets, have guests seated on wooden benches or haystacks, and scatter petals on tables. Create a rustic chuppah or wedding arch out of budded branches, and live out your most romantic western wedding ideas. The backdrop of nature, in whatever form, is the focal point of a western wedding.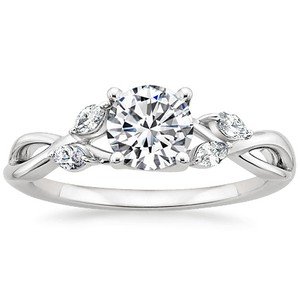 Western Weddings are Fun

There is something profoundly relaxed and fun about western weddings. These celebrations tend to be carefree and upbeat with a lighthearted vibe. The western wedding theme invites whimsy and discourages stuffiness. Though the beauty of western weddings is still in the details, these too are generally fuss-free and fun. And remember, the tone of a wedding begins and ends with the presence of the couple. Brides and grooms who create a western wedding make it lively by being in the moment and embracing the theme.
Western Weddings Boast Beautiful Jewelry

Even the jewelry of a western wedding can be unique and special. Integrating natural motifs into the bridal rings is meaningful for couples. Choose from a collection of nature-inspired engagement and wedding rings that effortlessly symbolize your love for nature and for one another.
Some favorites from the Brilliant Earth collection include the Willow Diamond Ring, with accents of diamond "buds" amid curves of precious metal; the Twisted Vine Engagement Ring and matching wedding ring, which showcase interweaving vines of diamonds and precious metal, symbolizing infinite connectedness to nature and your partner.
If your choice for a western wedding is indicative of a simpler lifestyle, you may wish to select a classic solitaire and matching band for your bridal jewelry. This combination shows how beautiful minimalist can be. Sometimes nature's most exquisite gifts need no additional adornment!
Finally, for a truly one-of-a-kind look, you might also consider designing custom rings with a special symbol or element of nature for your western wedding.
Western Weddings Incorporate Unexpected Touches

A western wedding allows for countless opportunities to add personal, creative country details to your day. Is it a picnic? A pig roast? A play on western lore? Whatever the scale, let your imagination fly with this theme. Some really fun things we have seen incorporated into western weddings are wine barrel cocktail tables or altars; mason jars, used as centerpieces with floating tea lights, or as glassware for guest drinks; burlap tied as ribbon on bouquets or made into a ring pillow; a hand-fasting ritual that uses country rope or twine; a cowboy hat as a basket for the flower girl; twinkling ceiling lights and lanterns in an otherwise unlit barn; and galvanized tin tubs for just about everything, from beer to favors to late-night snacks.
Of course, not all western wedding touches are understated. Consider a reception arrival or departure on horseback, guest names carved into tree stumps for seating, or custom dyed cowboy boots for the bride and her 'maids.

Final Thoughts on Western Weddings

Western weddings offer numerous ways for you to invite a joyful, pastoral feel into your ceremony and reception. Regardless of the specific locale, a country setting incorporating western details is a fun, personal way to kick up your heels and begin your marriage!

Photo: Nicholas A. Tonelli