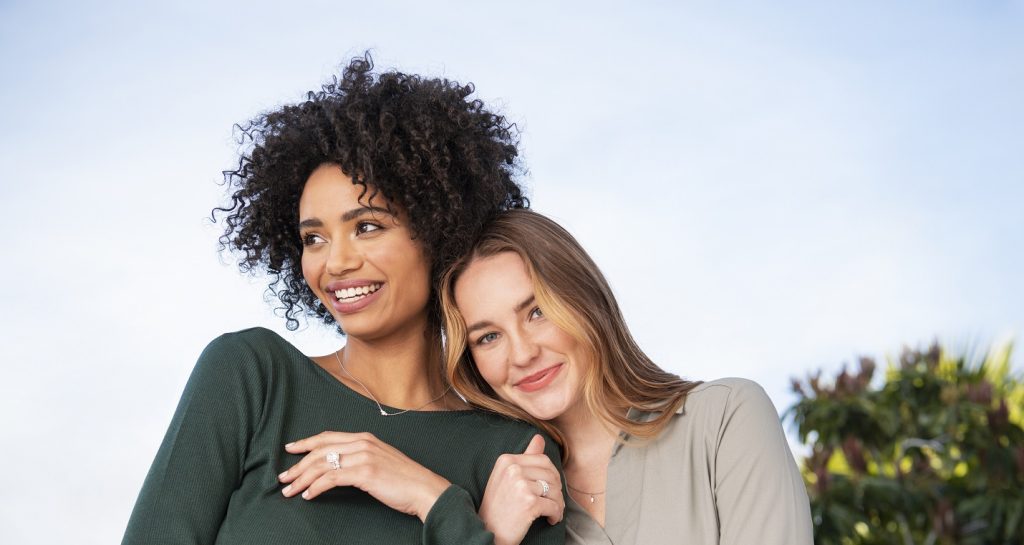 As we approach International Women's Day, Brilliant Earth is inspired by the International Women's Day 2020 campaign theme, which states, "we can actively choose to challenge stereotypes, fight bias, broaden perceptions, improve situations and celebrate women's achievements."
In celebration of some of those achievements, we've asked a few of the many female leaders at Brilliant Earth to share their thoughts about women who have inspired them.
Beth Gerstein – Co-Founder, CEO
I am truly inspired by the amazing women that I get to work with at BE – they are passionate about our mission and actively want to make our world a better place. I'm continually impressed by their demonstration of leadership, and their strong sense of ownership and accountability. They are exceptional!
Kathryn Money – Senior Vice President, Merchandising and Retail Expansion
The women in my business school women's group are a great inspiration to me. We've met monthly for the last 15+ years to share ideas, successes and challenges – both professionally and personally. They are a group of working moms who have achieved continued professional growth in a range of industries including banking, investing, tech, healthcare, consulting, consumer and non-profit. They've founded companies, successfully fundraised for both their own companies and non-profits, and advanced in their careers, all while balancing family, friends and social causes. This group of amazing women has shared so much wisdom and encouragement throughout the years, and their guidance and support has been a key factor in my professional growth, accomplishments, fulfillment and happiness. (I'm also inspired by Taylor Swift and Lady Gaga for their confidence, fearlessness, and multi-faceted talents!)
Myreen Manalac – Merchandising Manager, Finished Jewelry and Gemstones
Having female leaders at Brilliant Earth, like Kathryn Money, has provided constant inspiration and motivation for me. I've been able to learn by their example and have seen their hard work and dedication pay off. I really value the mentorship and support that I've received from Kat as she continues to encourage me to drive important conversations and really own my work. She has cultivated a culture that welcomes new ideas and alternate perspectives, leading us to continued growth as a team.
Jill Seiler – Director, Showroom Expansion
I have been fortunate to be surrounded by many inspirational women throughout my career. The leader who has had the biggest impact on me is Missy Park, the CEO and Founder at Title Nine. Throughout my tenure at Title Nine (and still to this day!) Missy has set the bar for leadership. Through her hands-on approach, I have learned to take the time to connect and care personally about the people I lead while also challenging them to push boundaries, so they continue to grow and learn. My favorite thing I've learned from Missy is that business is about relationships and relationships are more important than business, something that I carry with me in my daily work. People come first, whether it's working with direct reports, co-workers, or vendors, investing in the relationship pays off.
I also continue to learn from the many smart, talented, strong women at Brilliant Earth. They are not just great "woman leaders," they are great leaders – period.
Vanessa Chang – Marketing Lead
Having female leaders and mentors has helped shape my goals and shown me how much I can grown in my career. Katy Hardt, my manager at Brilliant Earth, has been an amazing mentor! I love how she encourages me to tackle new challenges while taking a step back and letting me explore new strategies. Katy also exudes partnership and positivity, making sure that everyone on our team feels supported and has a voice. For women just starting their careers, it's wonderful to have someone who is not only a mentor, but an advocate!
Final Thoughts
Is there a woman who has inspired you in your career? Let us know in the comments below or on our Instagram, Facebook, or Twitter!