In the fashion world they say that trends get recycled every twenty years (witness today's resurgence of 1990's styles). While fine jewelry is less trend-driven than clothing, it's certainly true that what's old feels new again today, as a new generation of jewelry lovers discovers the beauty of vintage and vintage-inspired designs. Here are five styles of jewelry that were popular during past eras but suddenly feel as fresh today as they did decades ago:
Colored Gemstone Engagement Rings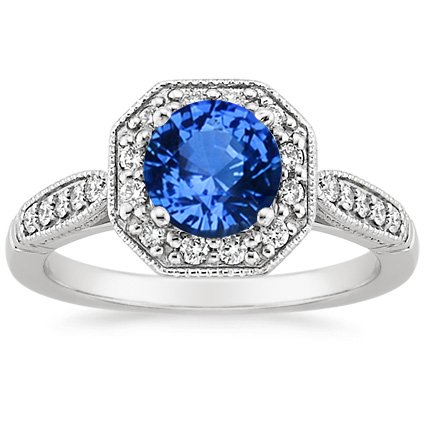 Engagement rings featuring prominent center diamonds weren't the norm until the twentieth century. During the Victorian era and early Edwardian period engagement rings were more likely to feature colored gemstones like sapphires, emeralds, and rubies. It's a trend we're seeing again today, perhaps inspired by colorful celebrity engagement rings such as those worn by Princess Catherine, Penelope Cruz, and Jessica Simpson. If you love rings in vibrant hues, browse our collections of Sapphire Engagement Rings and Unique Colored Gemstones.
Cluster Rings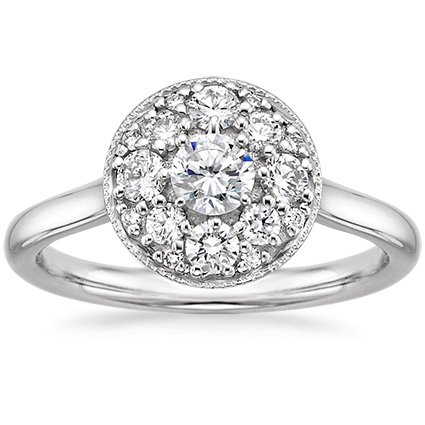 Cluster rings feature four or more diamonds grouped together in a dazzling design. These styles first became prominent during the 1940s and 1950s, when jewelry design was influenced by Hollywood and big, bold styles ruled the day. Combining multiple small or medium-sized diamonds in one design results in a gorgeous display of shimmer, at a lower price than that of a single large diamond. You can find glamorous vintage cluster rings in our collection of vintage jewelry from the Retro era.
Statement Pendants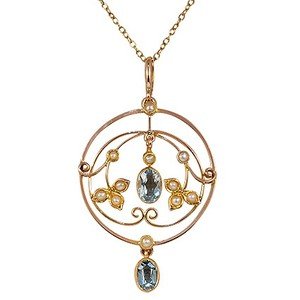 These days almost no outfit feels complete without an eye-catching necklace, which echoes a trend in the late nineteenth century. The final years of the Victorian era saw the rise of elaborate pendants, as women's clothing became less prim and proper and necklines dropped slightly. Jewelers responded to this fashion trend by creating intricate and distinctive pendants to adorn women's collarbones. Discover these statement necklaces of the nineteenth century in our collection of vintage jewelry from the Victorian era.
Cocktail Rings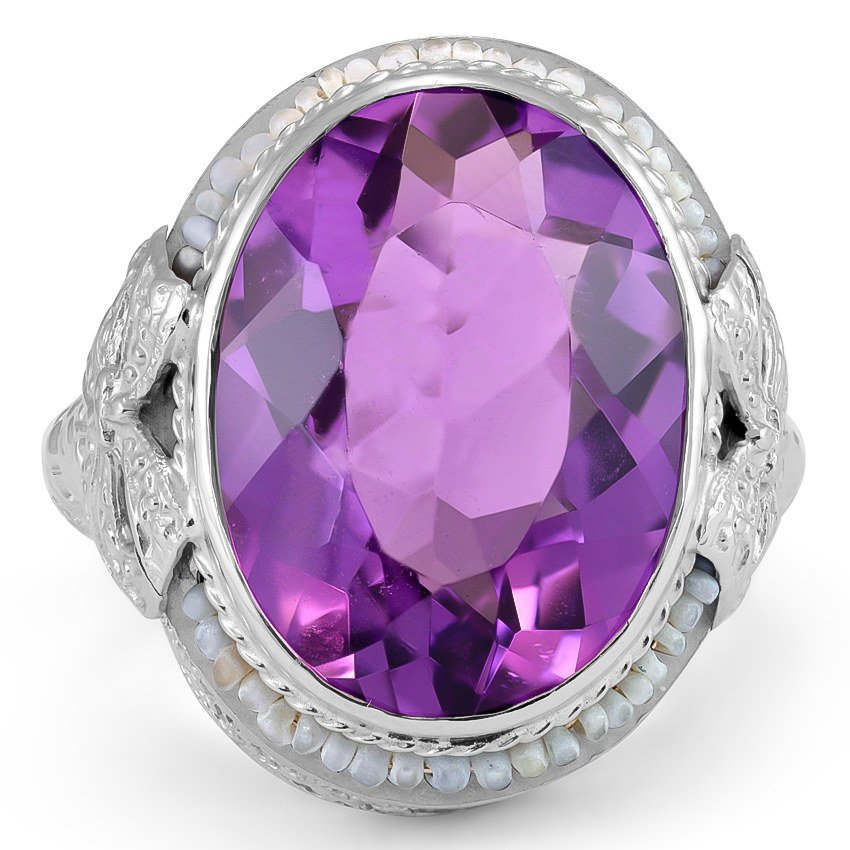 A big, glamorous ring meant to be worn to evening parties was an essential part of a woman's jewelry wardrobe during the mid-twentieth century.  Called cocktail rings (or, sometimes, "dinner rings") these pieces usually featured large, semiprecious gemstones such as amethysts, topaz, garnets, and opals. Cocktail rings have seen a resurgence in popularity today, as a new generation embraces the idea of using glamorous, eye-catching rings to dress up their evening ensembles.
Artistic Detailing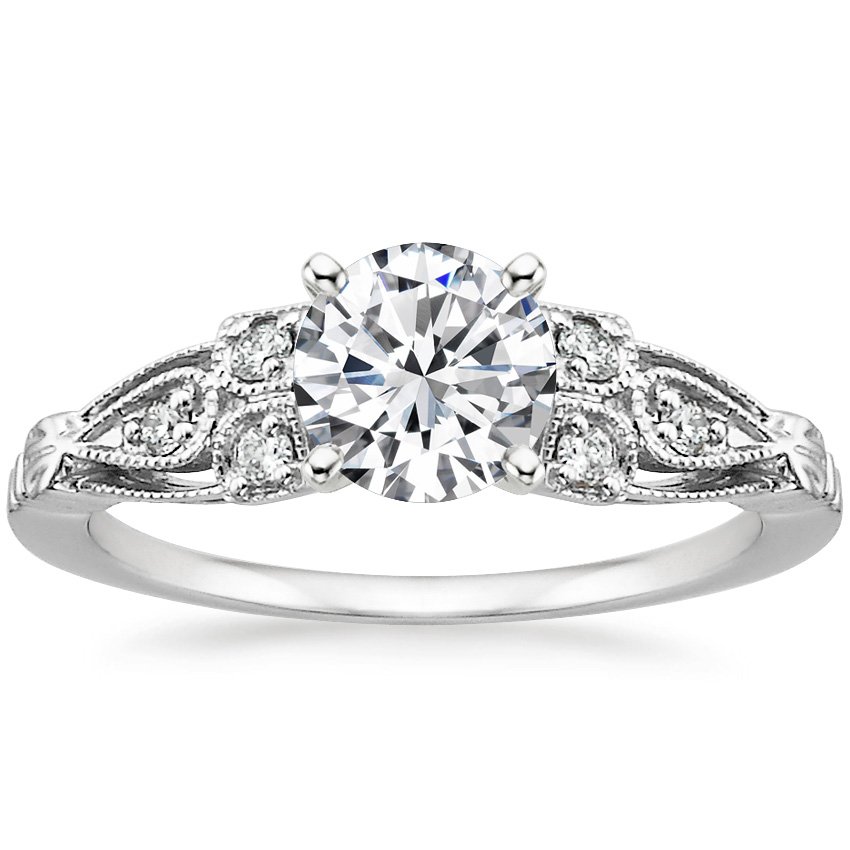 Vintage jewelry from the first half of the twentieth century usually features intricate, hand-crafted adornments such as engraving, filigree, and milgrain. Many jewelers from those decades saw the artistry of a ring setting to be every bit as important as the gemstones it contained. Then for many years that artistry became hard to find, and gemstones were often displayed in minimalistic settings that featured little or no embellishment. Today we see a renewed appreciation of artistic detail in engagement rings and other jewelry. The jewelry in our Belle Epoque and Pretty Little Things collections features unique and eye-catching touches inspired by vintage designs.
Final Thoughts
If you love vintage jewelry, browse our curated, frequently updated Vintage Collection.
Which vintage jewelry styles are your favorites?  Let us know on Facebook or Twitter, or in the comments section!