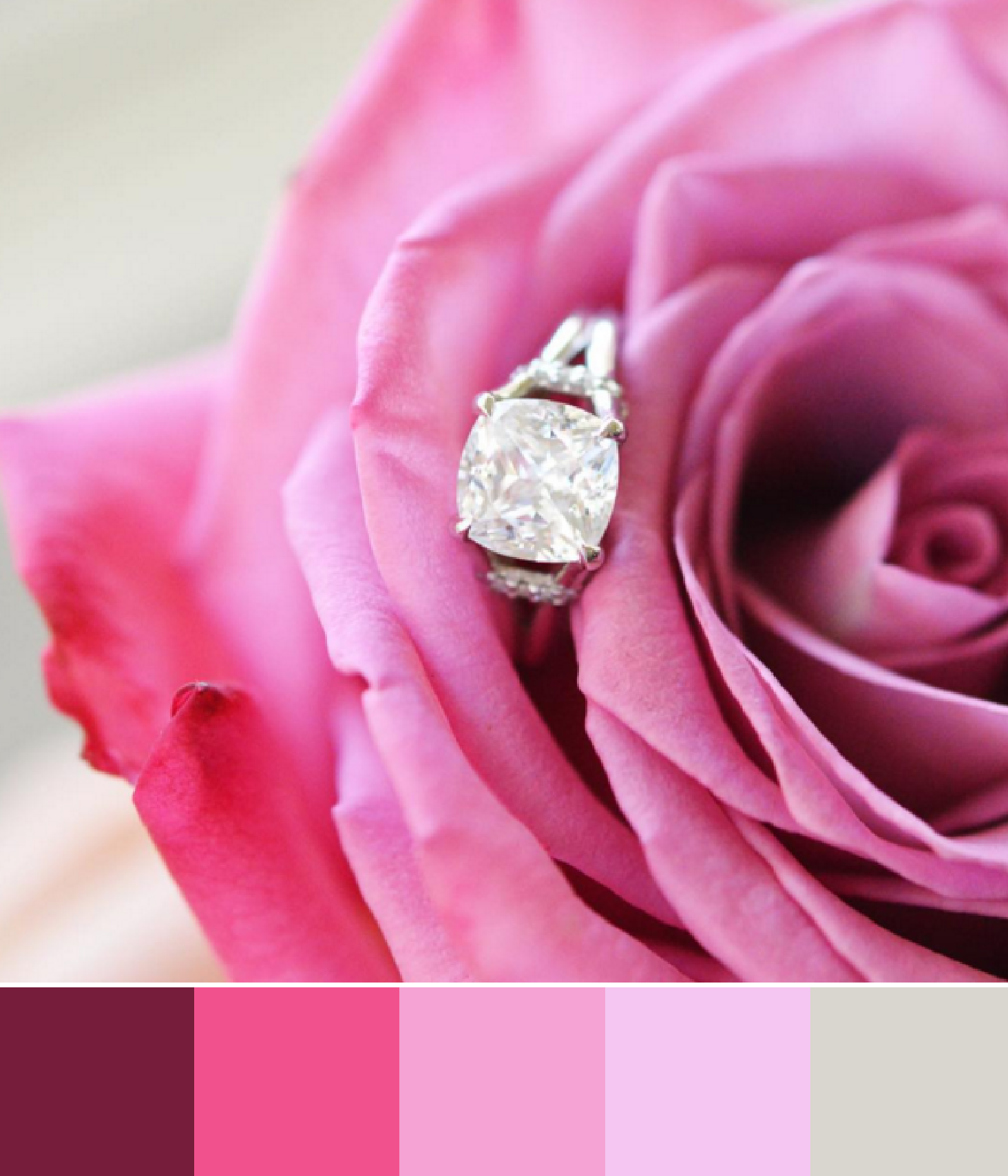 If the thought of creating a stunning wedding color palette is daunting, don't feel bad—understanding color theory is no easy task! Some have the innate ability to look at a color wheel and pull out certain shades that are universally pleasing to the eye, but it would take years at art school for most of us to gain that kind of skill.
Colors are a vital component of how we perceive and interact with the world around us, so picking the colors for your big day can be stressful. This is a big decision, because these colors will appear in your bridesmaid dresses, your bouquets, your invitations, and your décor! Picking a color palette isn't about picking one color and smothering your venue with it—it's about wading through thousands of tints, shades, and tones and finding a combination that resonates.
There is a sense of artistry involved with picking and applying wedding colors, so to help you with the process we have gathered a few suggestions about how to find your perfect color combination!

Step 1: Work Out the Wedding Details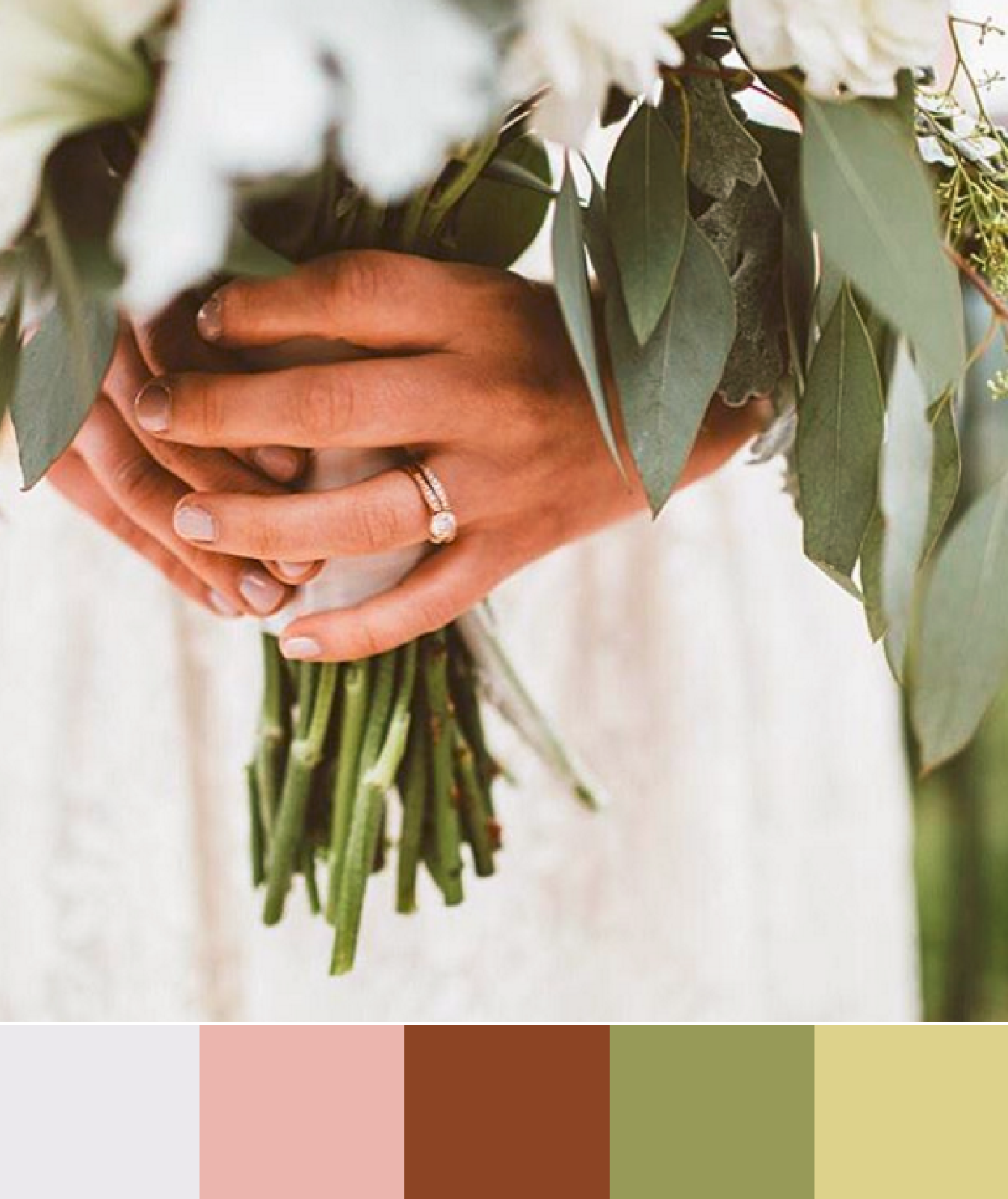 Make sure that you don't rush straight to Pinterest and discover your dream wedding palette only to realize that it doesn't fit with your wedding plans!  Start the process by answering a few easy questions about your big day. Your answers will keep you focused and guide you in the right direction.

Think About Your Venue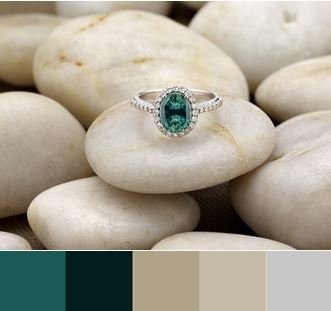 Couples tend to choose a venue because it works with the theme that they have in mind. For example:
A barn will likely have the perfect architecture, surroundings, and coloring for a rustic wedding.
Modern art museums usually have clean lines and a neutral background that are just waiting for a pop of color.
A historic house has the charm and architectural details for a dreamy vintage color scheme.
A laid-back beach wedding provides a neutral background of whites, seashell pinks, and creams that are perfect for bright colors.
While there is a wealth of variety to be discovered within the parameters of your venue and theme, understanding the general look and feel you want is a huge help!

Is your wedding planned for fall, winter, spring, or summer?
We all have strong feelings about seasons and the colors that accompany them, so think about what your wedding's season means to you. For example, does fall bring to mind cinnamon, pumpkins, and endless rows of trees with richly colored leaves? Does spring make you think of bright yellow raincoats, the pastel colors of Easter eggs, dove grey skies, and crisp green grass? You don't have to feel restrained by color associations, but they can certainly help you pick out colors that feel right for that time of year.

Step 2: Find Inspiration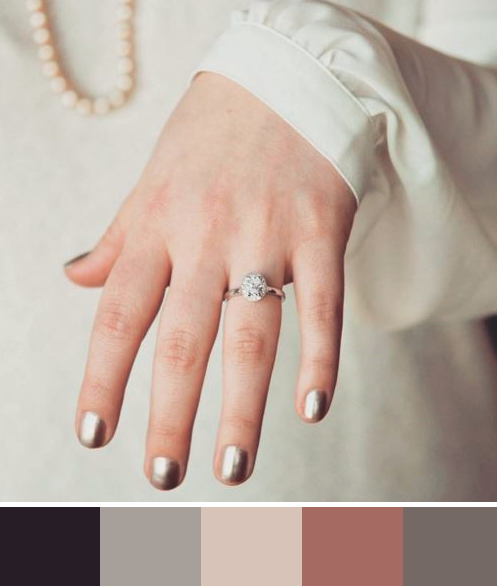 Now that you've thought about your wedding's season and theme, you probably have a vague idea of what your palette will look like. Instead of trying to finalize your colors by sifting through a book of color swatches, look for a picture that will show you what certain color combinations actually look like in a real wedding. Discover inspiring photos on a website like Pinterest or a wedding blog like Style Me Pretty (or do it the good old fashioned way and pick up a wedding magazine from the store).
If you have a color you know that you absolutely you must have, take a look at The Perfect Palette, where thousands of wedding images are gathered and sorted based on color combinations. Say you know that you want to include blush pink (a very popular wedding color right now) for your fall vintage wedding. Click on that color swatch and you will find an array of stunning pictures of brides that have incorporated blush into their color palettes.
Cruise through the photos until you come across a color combination that stops you in your tracks. You might fall in love with a blush, gold, and cream combination, or maybe you discover that you adore blush when it's included in a bouquet of orange flowers! Don't forget that glitter and metallic colors are a fun, vibrant addition to many color schemes! Once you have gathered a variety of palettes that you would love to have, think back to your venue, your theme, and the season, and ask yourself which palette is the best fit.
Once you've made your decision, find the rest of that wedding's photos (if possible) and you're set!

Step 3: Use a color generator
Once you have a photo of the color palette you wish to emulate, it's a great idea to extract the precise colors from that photo. Knowing the exact colors will help give you the feel you want, instead of simply guessing and hoping it's close enough. Color generators allow you to upload pictures to their site and pinpoint the main colors, allowing you to build truly complex color schemes. You can move the cursor around the picture, pulling out all of the shades of pink that are included in that bouquet you adore.
We love Kuler.com, an Adobe service. This site is often used by artists and graphic designers who are concerned with the slightest difference between colors. Just remember, you should always get permission from the photographer to repost and upload their photos on the internet, so once you've done that you're ready have fun with colors!
Here are a couple of examples of the 5-color palettes you can create from photos using Kuler: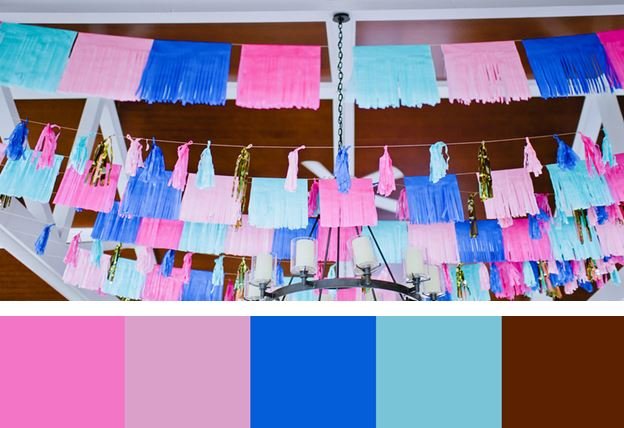 Ariane Moshayedi Photography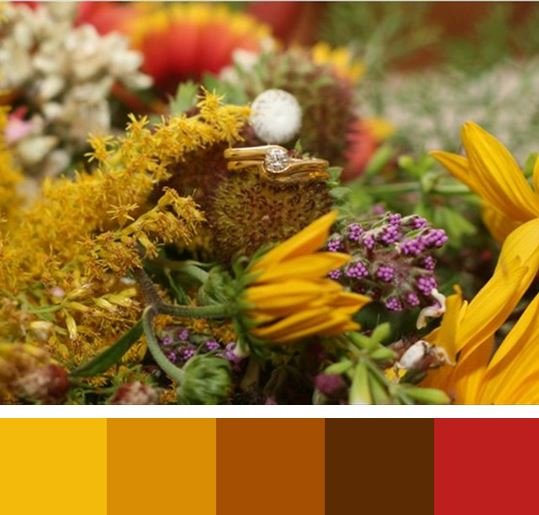 Final Thoughts
We hope these suggestions help you find a wedding palette you adore. Keep in mind, however, that color choice isn't everything—it's how the color is applied that makes the biggest difference. Keep searching online for inspiration for the best use of color so that you can have exactly what you want!
What wedding color combinations do you love? Show us on Facebook, Twitter, or in the comments!