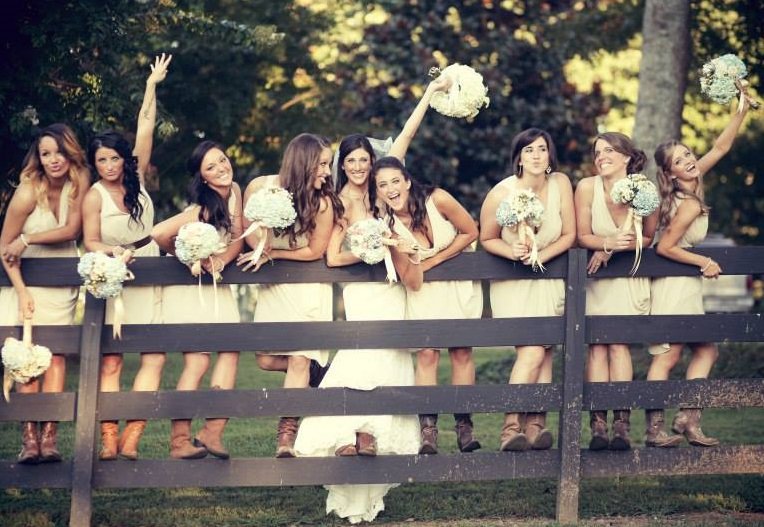 We asked some top wedding experts in the southern half of the country to give us a report on what's hot in weddings down South. Whether you're a Southern bride or just a fan of Southern style, we think you'll love these new trends and old traditions:
1. Family-style feasts: The "community table" concept so popular in restaurants has taken hold at southern weddings, where meals are increasingly being served family style. "It's the perfect compromise for a bride who can't decide between a buffet and a seated dinner," says Erica Schnell, events director at The Ice House in Louisville. "Plus it brings your guests together and invites conversation."
2. Down-home delicacies:
"Many couples are choosing more casual fare, like food stations with oysters, fried green tomatoes and mini pies," says Betsy McKay, event planner with the
Cadre Building
in Memphis.
3. Late night bites:
"We're seeing a trend of serving snacks toward the end of the evening, like duck fat fries or a homemade pretzel bar," says Schnell.  "It's a great way to soak up some of that alcohol." McKay also sees couples giving their guests late-night treats like "donuts and chocolate milk, French fries served in paper cups, and mini tacos."
4. Pie bars:
"Move over cupcakes, it's pie's time to shine," says Schnell, who reports that pie bars, filled with a mix of flavors elegantly displayed on pretty pedestals, are replacing elaborate wedding cakes for many of her couples. "Pie bars are fun and offer a ton of variety for your guests. We still suggest a small cake for the bride and groom to cut, but not splurging on a huge elaborate cake—you can put your money elsewhere, like toward an extra hour of fun for you and your guests." Georgia's
Buttermilk Pie Co
says that they're fulfilling more wedding orders than ever.
5. Metallic moment: 
The trend of mixing shimmering accents in tones of gold, silver, bronze and copper is big all over the country this year and the South is no exception. Schnell sees couples "using a variety of metallic photo frames, antique candleholders, metallic votives and mixed metal flatware."
6. Traditional penmanship: 
To provide a contrast with our texting and emoticon-filled everyday lives, old-fashioned calligraphy and quirky hand lettering are both big on Southern place cards and other wedding signage. Check out the website of Texas-based 
The Weekend Type
 for lovely inspiration.
7. Romantic bridal attire:
"Bridal fashion trends for 2014 see brides stepping away from the overly glamorous, to a more minimalist romantic vibe, and lace will continue to be huge," says Lacy Pool, designer for
Grayson Elise
bridal accessories and a bridal boutique buyer in Austin, who adds that southern bridal accessories are now "about individualism," meaning cool headpieces rather than tiaras and veils, and sashes featuring a "sparkly or pearl piece." Because Southern brides like things steeped in tradition, says North Carolina wedding planner Emily Schwartz, they frequently incorporate heirloom or
vintage jewelry
into their ensembles as a "something old."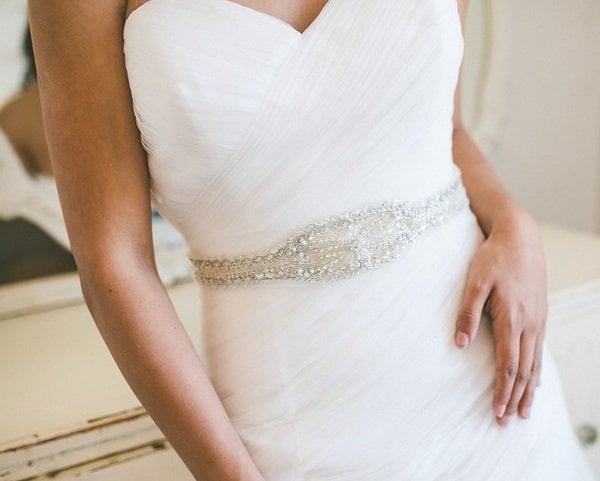 8. Unique and antique rentals:
Southern brides are no longer satisfied with cookie cutter rentals and are seeking out unique pieces such as vintage sofas from rental companies like
Vintage Treasure Rentals
near Dallas and
Paisley and Jade
in Virginia.
9. Lush flowers:
Classic feminine flowers reign below the Mason Dixon, with bouquets filled with peonies, garden roses, hydrangea and tulips, says McKay, who adds that less tradition-bound brides are "incorporating succulents into centerpieces, bouquets and boutonnieres" and that "we are seeing honeysuckle, mint and maidenhair used as greenery filler."
10. Jamming bands:
Couples in other regions may be more likely to stream a playlist for after-dinner dancing, but Southern couples love live music, especially soul bands and "cover bands that they enjoyed listening to during their college days," says McKay.
11. Favors with feeling:
Rather than giving guests an impersonal trinket, southern couples like favors that are homemade or have an extra-personal touch, says Schwartz, such as a jar of homemade jam or a beautifully printed card featuring a favorite family recipe.
12. Regional signature drinks:
Down South couples tend to skip the fussy cocktail recipes in favor of regional classics, says Schwartz. Think mint juleps, whiskey sours and anything made with bourbon.
13. Moody and romantic photography:
 Southern brides and grooms are moving away from sterile, posed portraits and opting for more warm or naturalistic styles, like the soft, yellowed look favored by Georgia's
Kelly Anne Photography
or the relaxed documentary style of Virginia Beach's
Keith Cephus
, who says "There's been a significant shift from static and posed portraits to a more relaxed and documentary style.  Photographers are using longer lenses to create dramatic depth of field images." Another trend: Embracing stormy weather. "Photographers are using off camera lighting to highlight the rain on a dark night, or shooting the couple under an umbrella and using an off camera flash behind them to create a magical image," says Cephus.
14. Old-fashioned etiquette:
"Though a Southern bride may be as entrenched in technology and social
media as everybody else, tradition will dictate that she go about planning her wedding
using proper Southern decorum," says Schwartz.
Final Thoughts
Are you a Southern bride-to-be?  What do you think of these trends? Let us know on Facebook or Twitter or in the comments section!