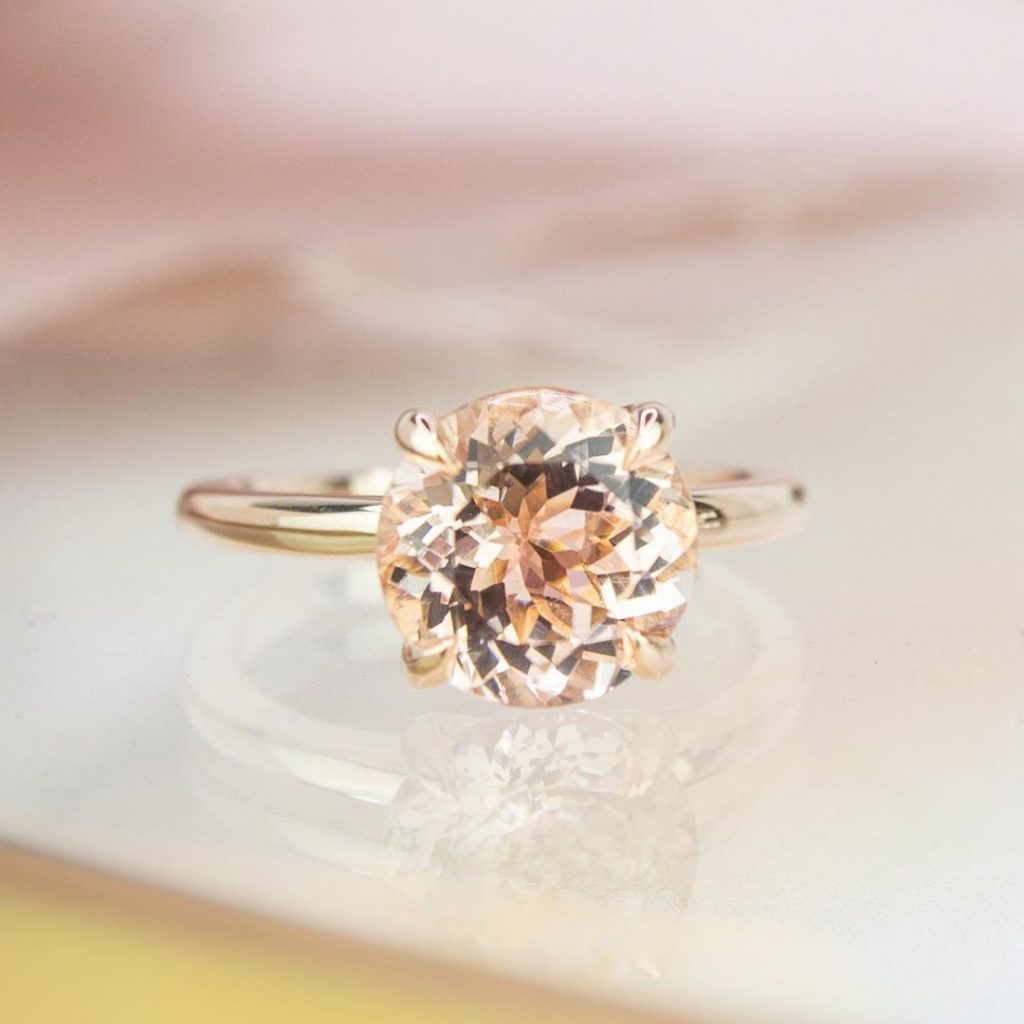 We're yearning for springtime's sunshine and vibrant colors, and Pantone's color trends are here to get us excited for the changing seasons!
Pantone's Fashion Color Trend Report, a guide to this season's color trends, offers insight on what to expect from this Spring's runways. Describing the inspiration for this year's color choices, Leatrice Eiseman, Executive Director of the Pantone Color Institute said, "Combining our desire for stability, creativity, and more spontaneous design approaches, the color palette for Spring/Summer 2020 infuses heritage and tradition with a colorful youthful update that creates strong multi-colored combinations as well as energizing and optimistic pairings."
Discover some of our favorite colored gemstone pieces inspired by Pantone's refreshing 2020 color palette below!
Classic Blue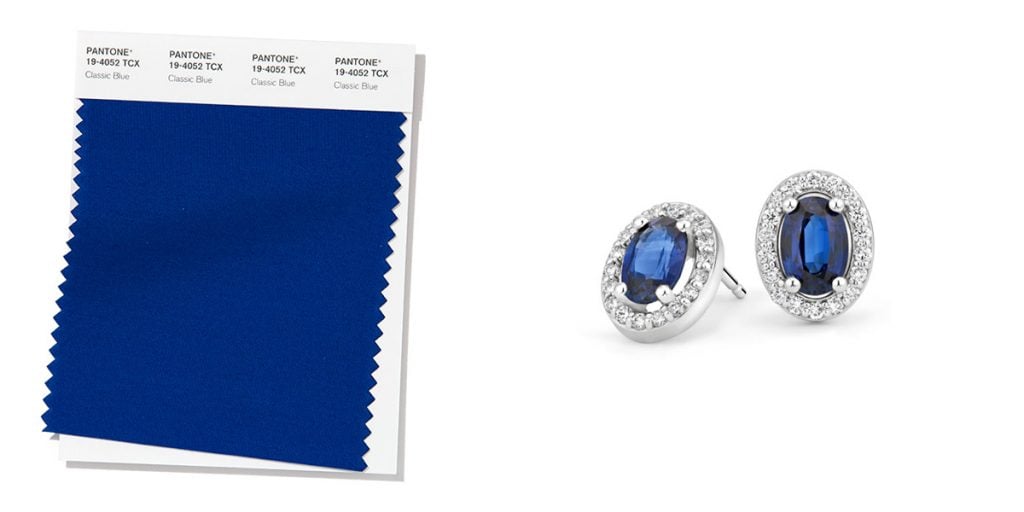 Although sapphires can come in many colors, this classic blue hue represents the most popular shade of sapphire gemstones. Like a boundless night sky opening up to infinite possibilities, this rich jewel tone pairs well with many other colors and styles.
Flame Scarlet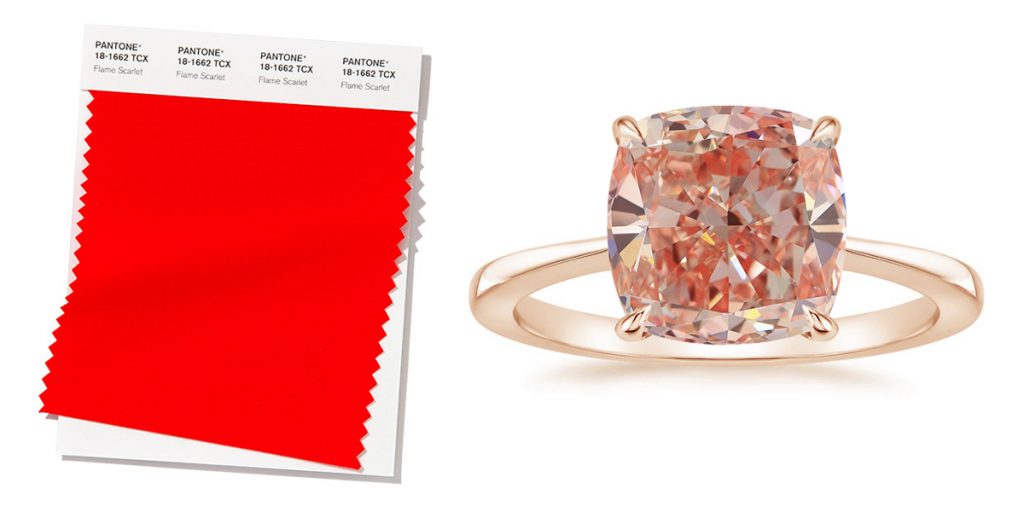 This fiery orange-hued red exudes confidence, fun, and vivacity! A simple rose gold setting, like the delicate and gently tapering Elle Ring, highlights and complements the warm, vibrant color of this lab created fancy colored diamond.
Saffron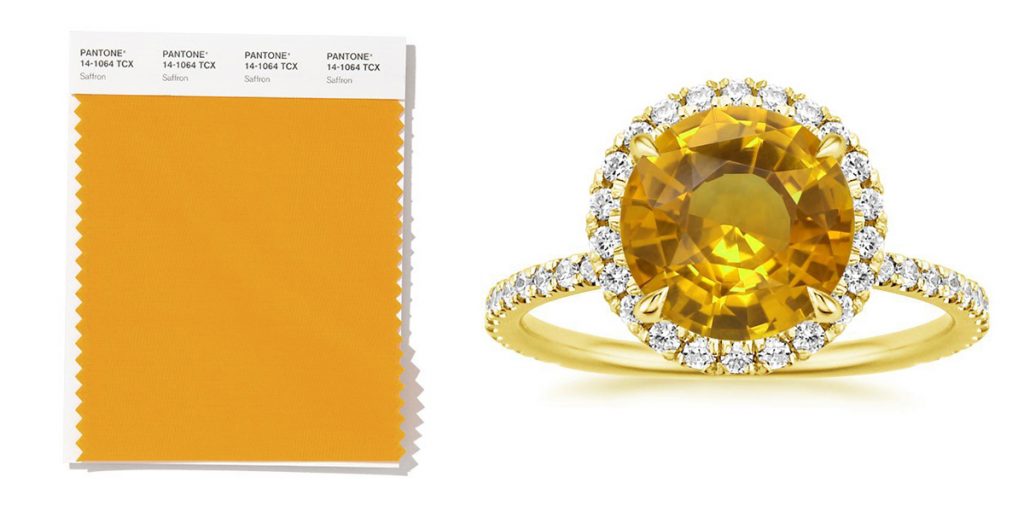 Named for the aromatic yellow spice, this punchy golden yellow color adds distinctive flavor to the 2020 color palette. Complete the sunny golden look by setting your saffron colored gemstone in a yellow gold diamond halo engagement ring, like the Waverly Diamond Ring.
Coral Pink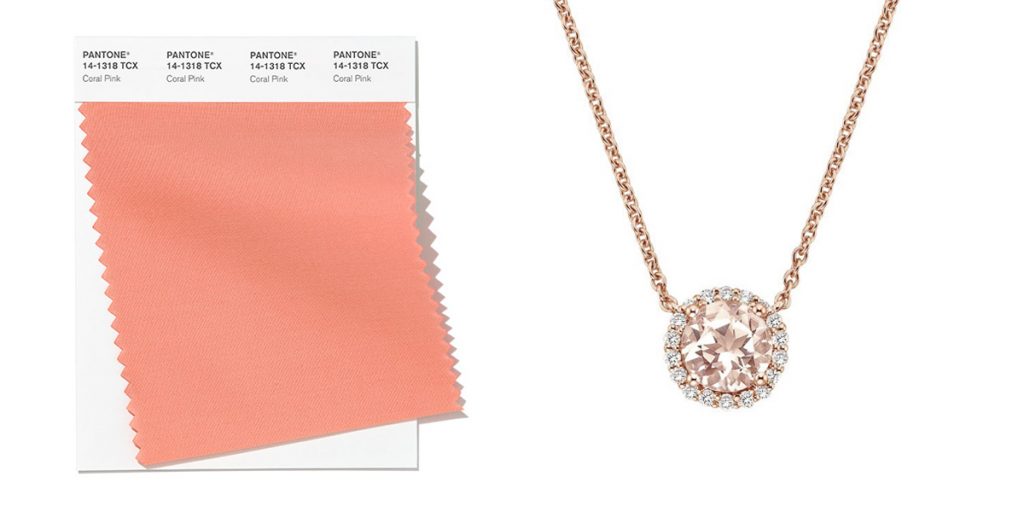 Like the soft blush of new spring blooms, a gentle coral pink shimmers in morganite gemstones. The soft warmth of this rosy gemstone is accentuated when set against the pink undertones of rose gold, like in the sparkling Morganite Halo Diamond Pendant.
Faded Denim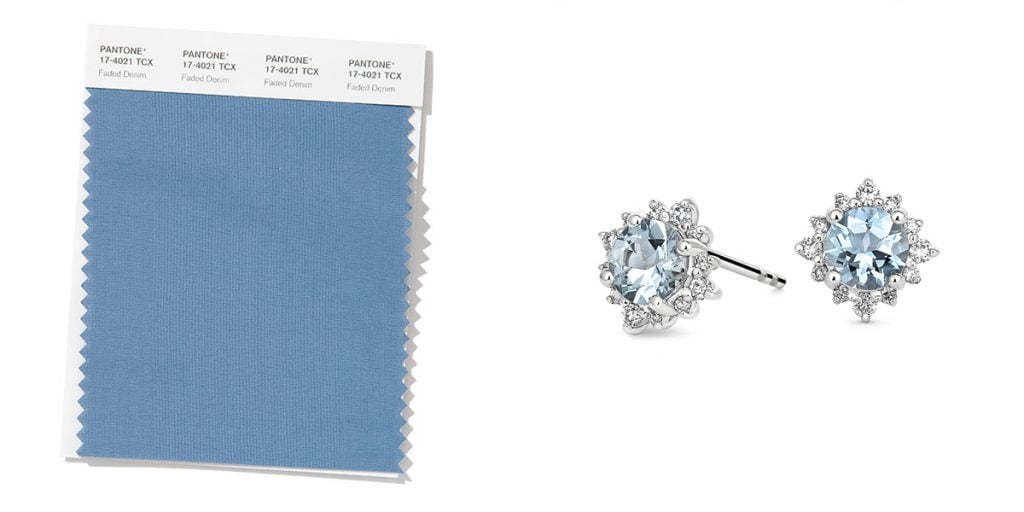 The great thing about denim is that it goes with everything! As Pantone describes in their color guide, this serene color "conveys comfort and ease" and can be worn casually. But we also think it looks great dressed up, like here with the unique halo of diamond rays in the Sol Aquamarine and Diamond Earrings.
Chive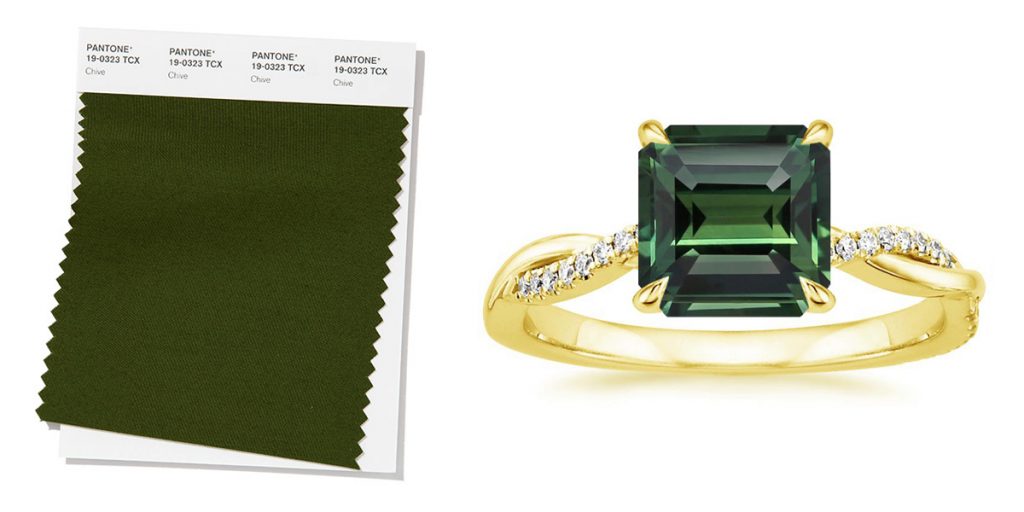 This herbal and earthy green color evokes harmony, health, and life. What could be a more beautiful way to show off this unique color than with a rich green emerald or sapphire? Setting the gemstone against lustrous gold amplifies and complements the deep green color.
Cinnamon Stick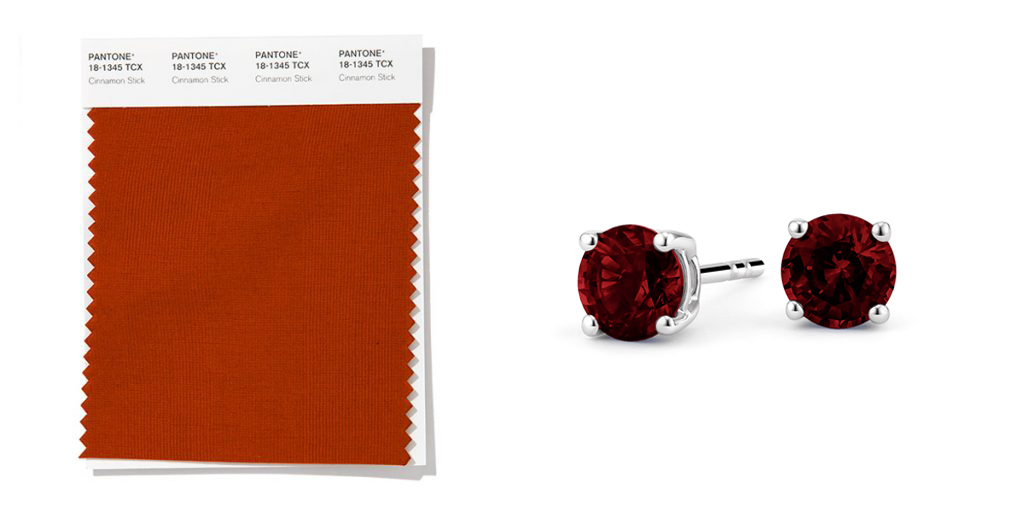 Like cinnamon bark, this color is sweet and spicy. January's birthstone, garnet, has warm brown-red tones that brilliantly show off this season's fiery and earthy color.
Grape Compote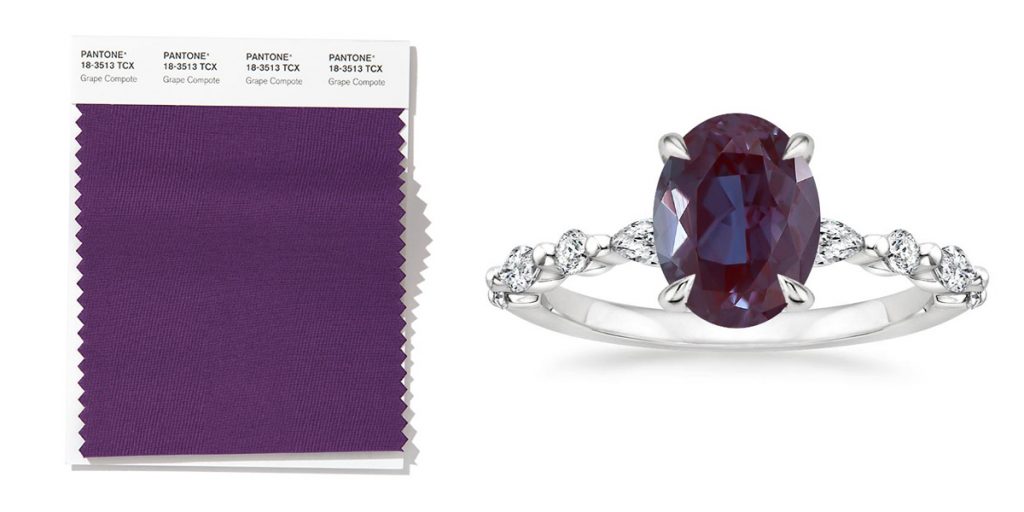 A color that Pantone describes as both "mysterious" and "mellow," this deep purple hue is perfectly embodied by an alexandrite gemstone. Alexandrite is known for having visual color changing properties when viewed under different types of light – shifting between bluish green to purplish red. This seemingly mystical stone is a great choice for anyone looking to make an eccentric statement!
Sunlight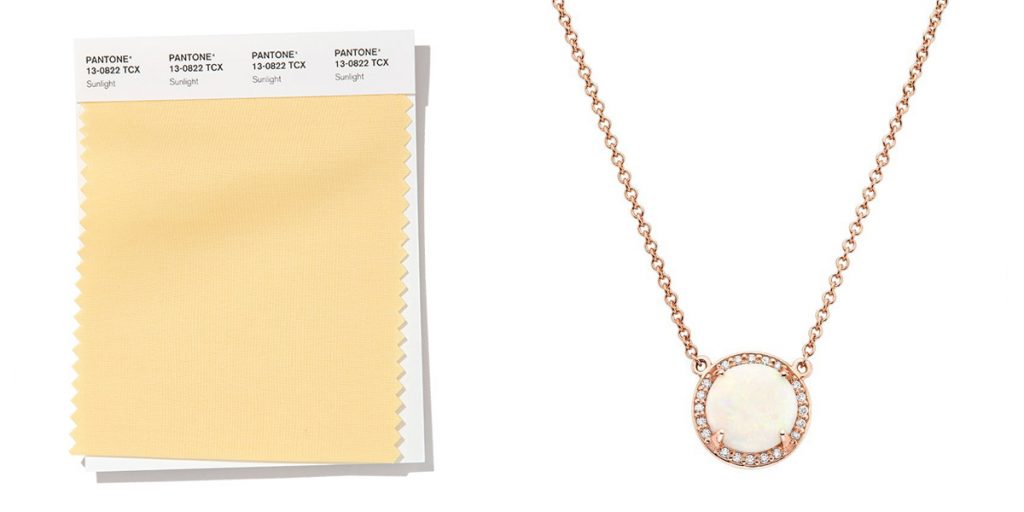 This soft yellow brings feelings of cheer, pleasant smiles, and easiness. Similarly effortless and versatile, the soft neutral yellow and white tones of an opal cabochon perfectly complement a spring wardrobe.
Final Thoughts
What do you think of Pantone's spring and summer color trends for 2020? Let us know on Instagram, Facebook or Twitter, or in the comments section below!