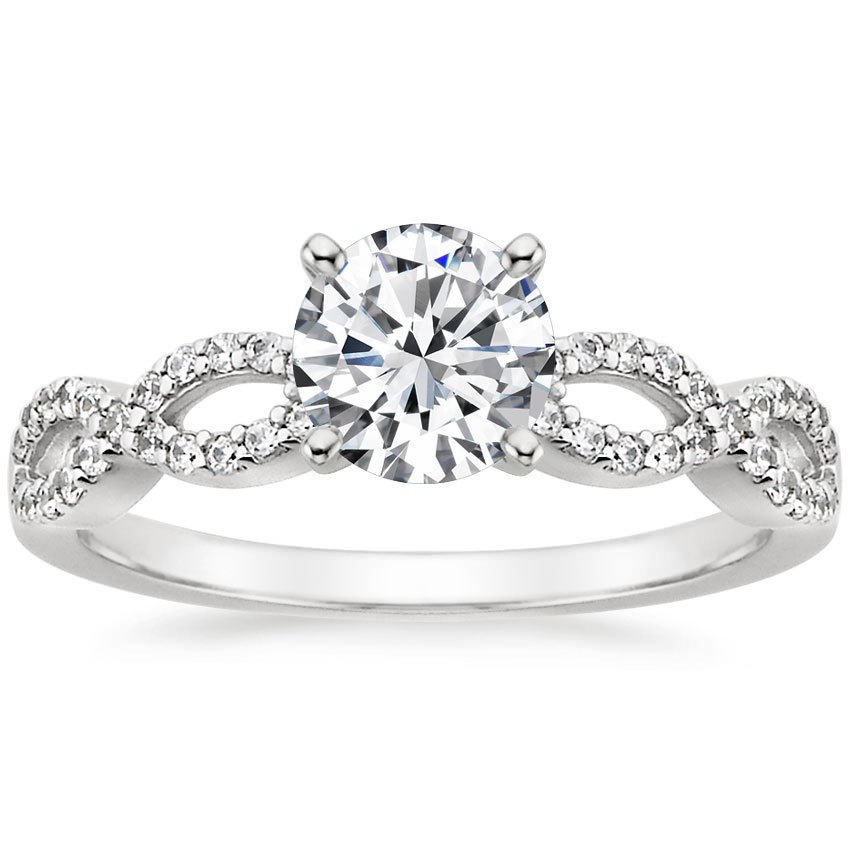 The concept of infinity is at once simple and profound, represented both by the unfathomable size of the universe and simplicity of a circle. The roots of the word—the Latin "infinitas"—means unbounded, or limitless.
Infinity is a concept that has special meaning for couples about to start their lives together, who often feel as though they have always known each other, and that they will be together until the end of time. For that reason, infinity engagement rings and other jewelry incorporating infinity symbols are very popular with engaged couples.
WHAT IS AN INFINITY RING?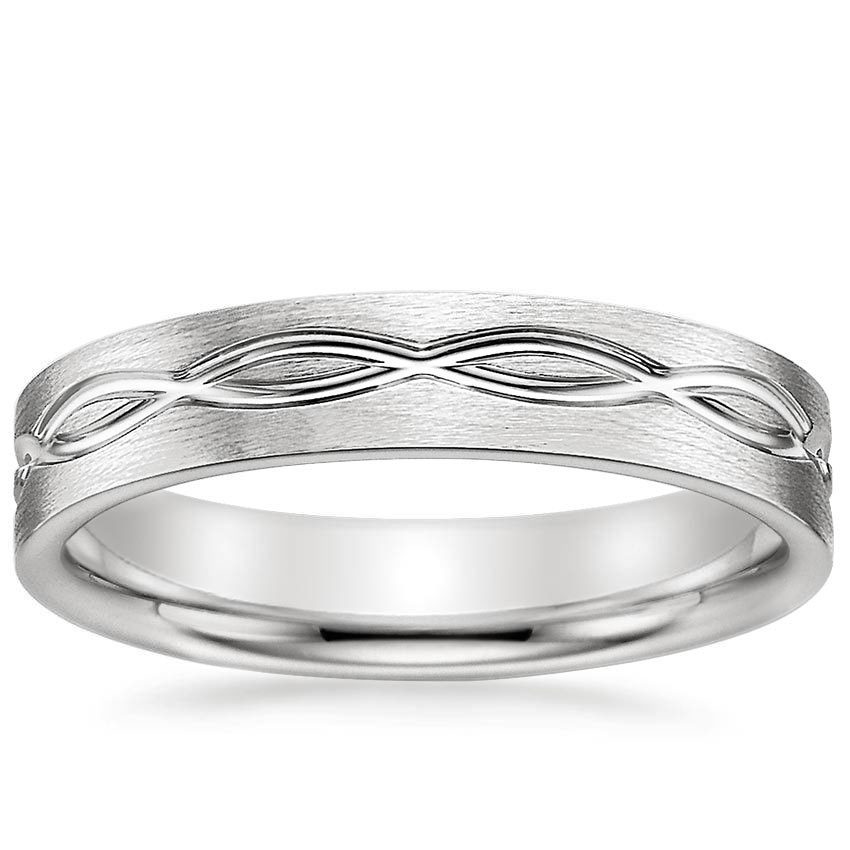 An infinity ring is one that incorporates the infinity symbol. This symbol was originally created in 1655 to be used in mathematical equations. Resembling a horizontal figure eight, the infinity symbol visually represents a line that never ends. This symbol has become internationally recognizable and serves as inspiration for many works of art.
Although the symbolism is similar, infinity rings are different than eternity bands. Eternity bands are rings that feature a consistent design that completely encircles the finger. Whether the ring features hand engraving, milgrain, or even diamonds, the details must continue consistently around the ring. Diamond eternity bands are a sought after style that many women choose as wedding rings or to celebrate anniversaries or other special occasions. The infinity symbol can easily be incorporated into many styles of wedding ring, engagement ring,  right hand ring or other jewelry.
INFINITY ENGAGEMENT RINGS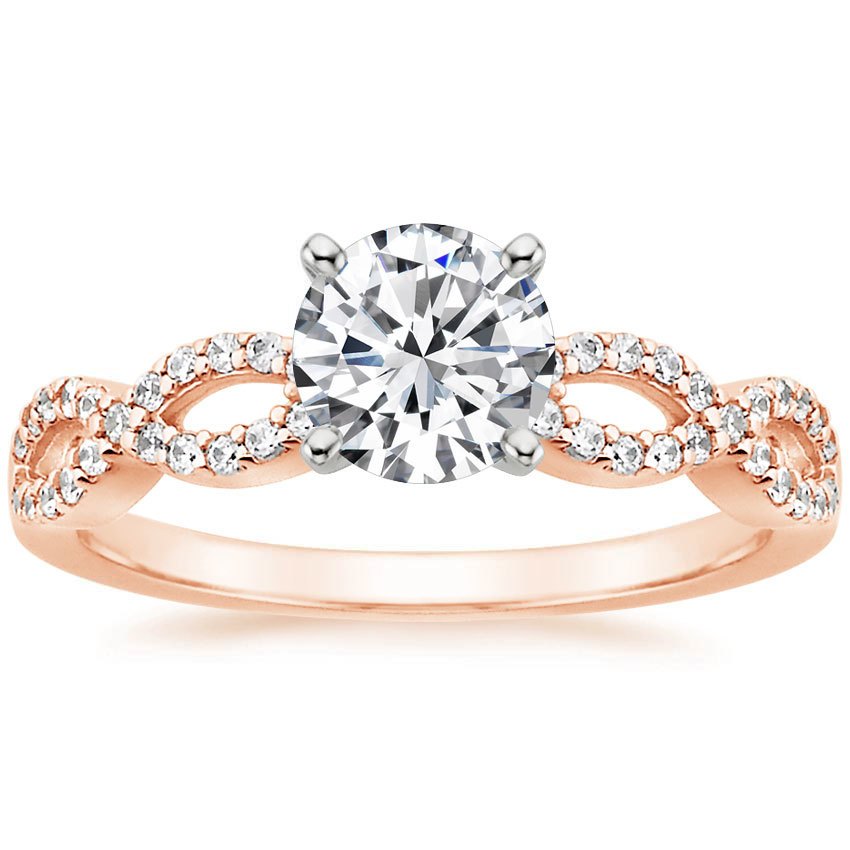 Infinity engagement rings are a beautiful way to tangibly represent a promise of "forever.". Often the infinity symbol is incorporated into a ring design on each side of a center gemstone, either with diamonds or ribbons of precious metal. Setting a diamond or colored gemstone between two diamond encrusted infinity symbols creates  a unique engagement ring with side stones, and our Infinity Diamond Ring is one classic example of this style
INFINITY BANDS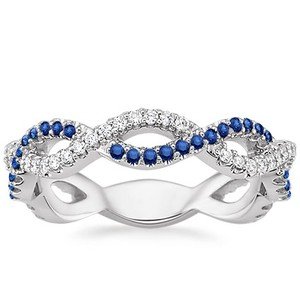 If you're looking for a wedding band or a right hand ring featuring the infinity symbol, you have a few beautiful options. Some rings display a single infinity symbol across the top of the finger, others are a hybrid of an infinity ring and an eternity band, with a diamond infinity symbol that wraps around the finger. Other bands are engraved with an infinity symbol or incorporate it into the setting.
IRISH INFINITY RINGS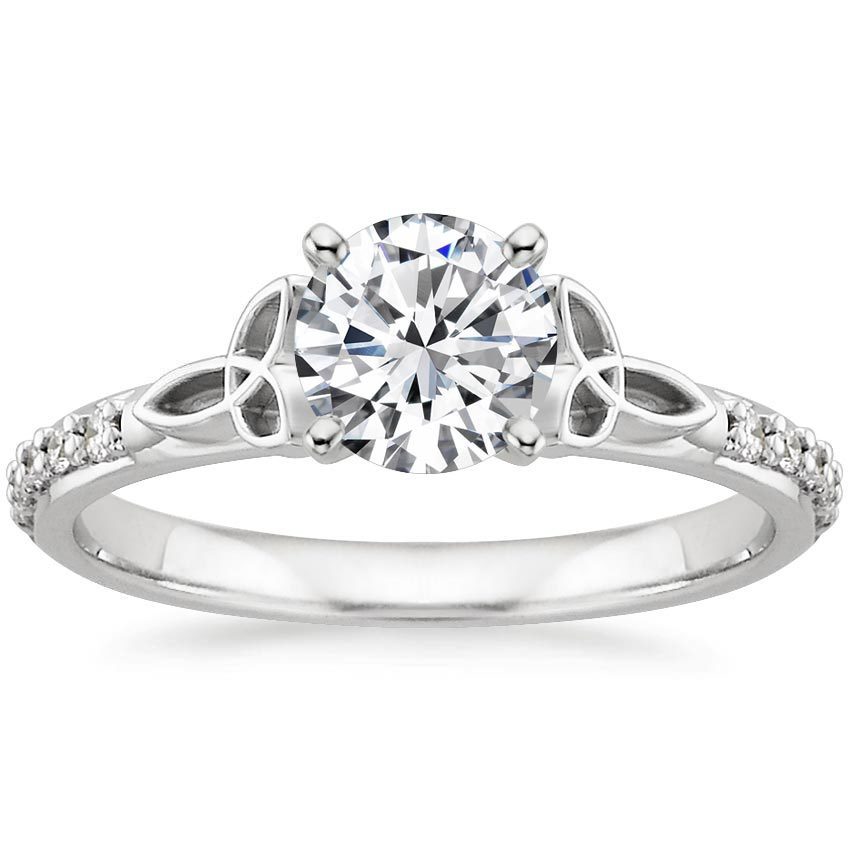 If you are looking for a ring that pays tribute to Irish culture, look no further than a Celtic Eternity  Knot Ring. Celtic knot symbols have been found on Celtic artifacts that date back thousands of years, such as the Book of Kells. Like the infinity symbol, Celtic knots are made of lines that interweave to form an endless pattern, and bring to mind two lives being woven together.
A simple trinity knot is an elegant design that frequently appears in Celtic jewelry. This symbol features three pointed loops that are endlessly connected. Not only does this symbol represent never-ending love, it is thought to have ancient spiritual meaning as well. You don't have to have Celtic heritage to appreciate these gorgeous designs, which have an appeal that transcends culture.
CUSTOM INFINITY RINGS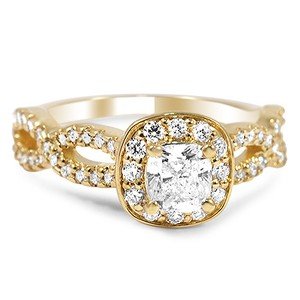 If you have a picture in your mind of the perfect infinity ring, but can't find it at a jeweler, consider creating your own custom design. Our custom design experts have created stunning and unique infinity styles for many people. From infinity scrolls on men's wedding bands to halo style infinity rings, our team of specialists is prepared to make it happen. Designing your own infinity engagement ring can make this special symbol even more meaningful.
INFINITY PENDANTS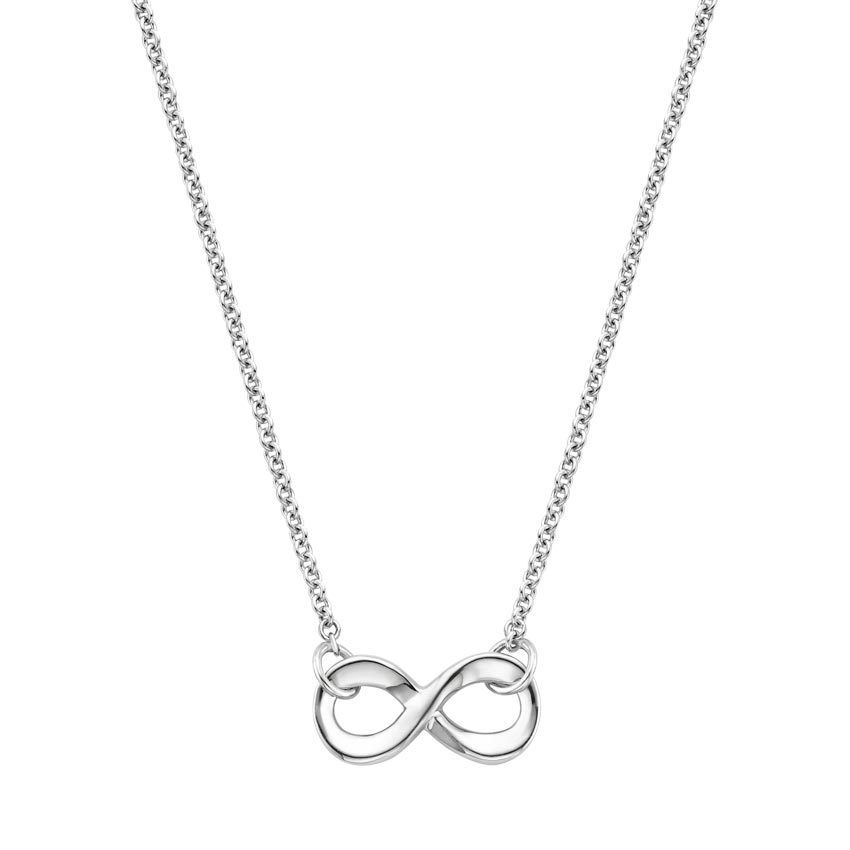 A pendant featuring the infinity symbol makes a perfect gift for a loved one, and a lovely piece of wedding day jewelry. Our Infinity Pendant comes in your choice of precious metal, as well as a diamond style. The precious metal versions make wonderful bridesmaid gifts, expressing that your friendship is infinite.
FINAL THOUGHTS
Do you love the look and meaning of infinity rings? What does this style mean to you? Let us know on Facebook or Twitter, or in the comments!