Congratulations to Simone Biles and NFL player Jonathan Owens, who just announced their engagement!
America's most decorated Olympic gymnast shared the announcement on her Instagram, which included an up-close video of her stunning ring. Simone's ring appears to be in white gold or platinum and features an approximately 3 to 3.5 dazzling oval cut center diamond.
Elongated fancy cut diamonds, like Simone's oval diamond, are an increasingly popular choice for their flattering shape and brilliant sparkle. Recently, more and more celebrities have received oval diamond engagement rings including Ariana Grande, Kourtney Kardashian, Hailey Bieber, and Jasmine Tookes, among others. We anticipate seeing many more celebrities opt for this beautiful shape in the next few years.
Another element that makes Simone's beautiful ring on trend is its special and unique hidden diamond accents. In the video of her ring, you can see there is a delicate hidden halo of diamonds surrounding the center gem. Additionally, the band is covered with rows of micro-pavé diamonds for an all over shimmering look. Hidden accent engagement rings add special details that are best viewed up close, making them meaningful to wearer and sparkle from every angle.
If you love the look of Simone's beautiful ring as much as we do, read on to discover some of our favorite oval diamond rings with hidden accents!
Luxe Valencia Diamond Engagement Ring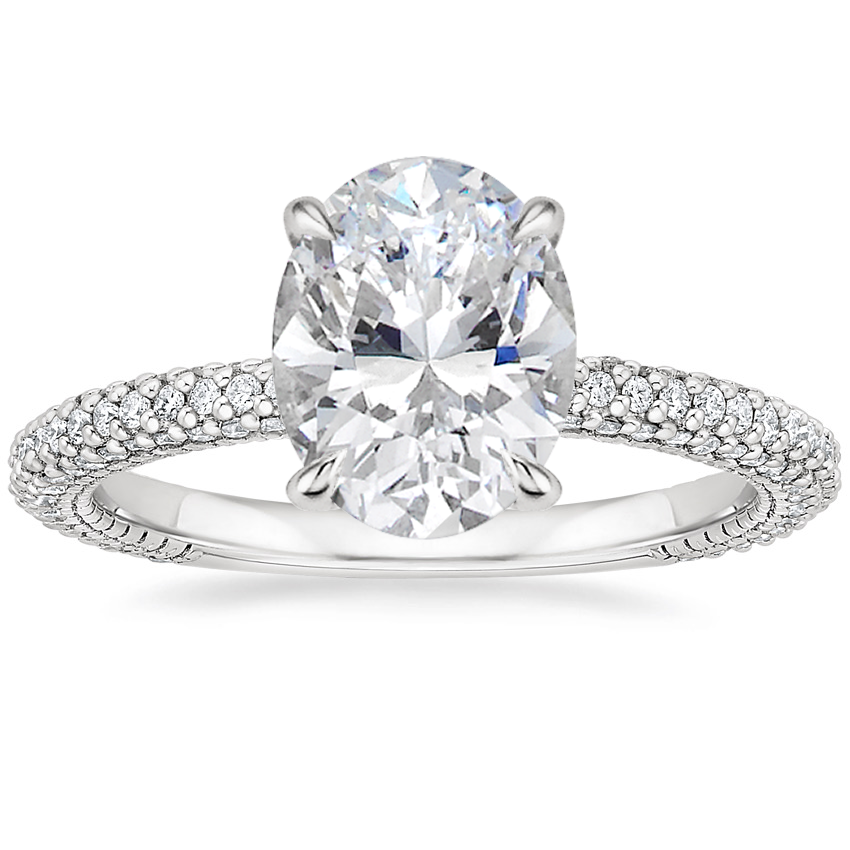 Micro-pavé diamonds shimmer around three-fourths of this petite domed engagement ring, which features a diamond adorned gallery and graceful claw prongs that embrace the center gem.
Luxe Viviana Diamond Engagement Ring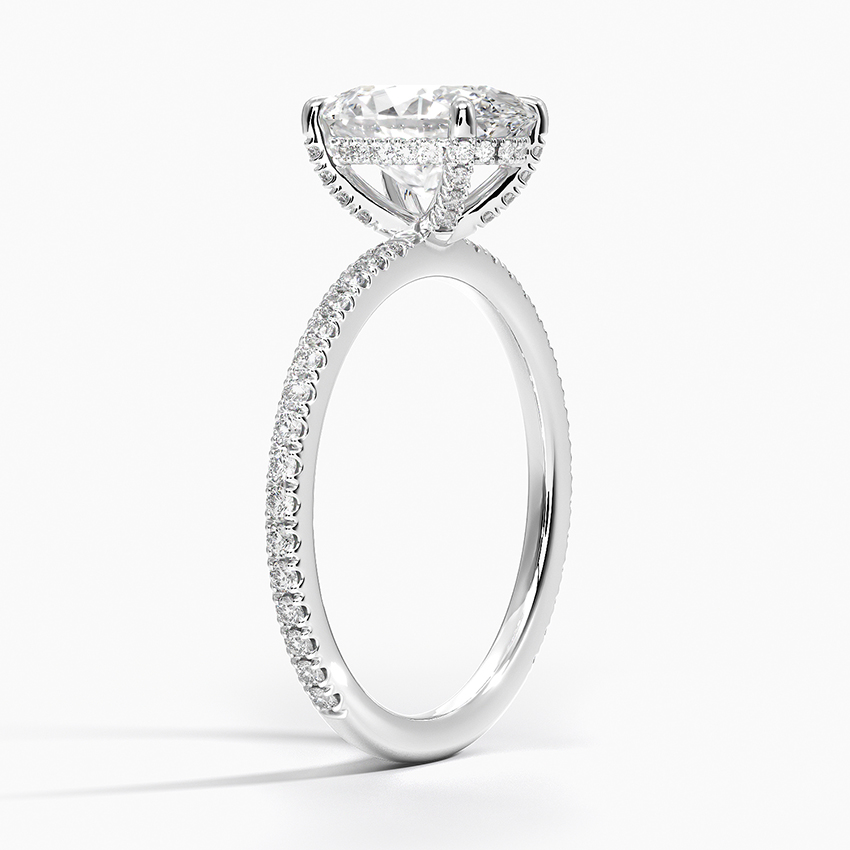 This classic engagement ring features sparkling scalloped pavé diamonds that extend three-fourths of the way around the ring. A diamond adorned gallery and graceful claw prongs embrace the center gem.
Arbor Diamond Engagement Ring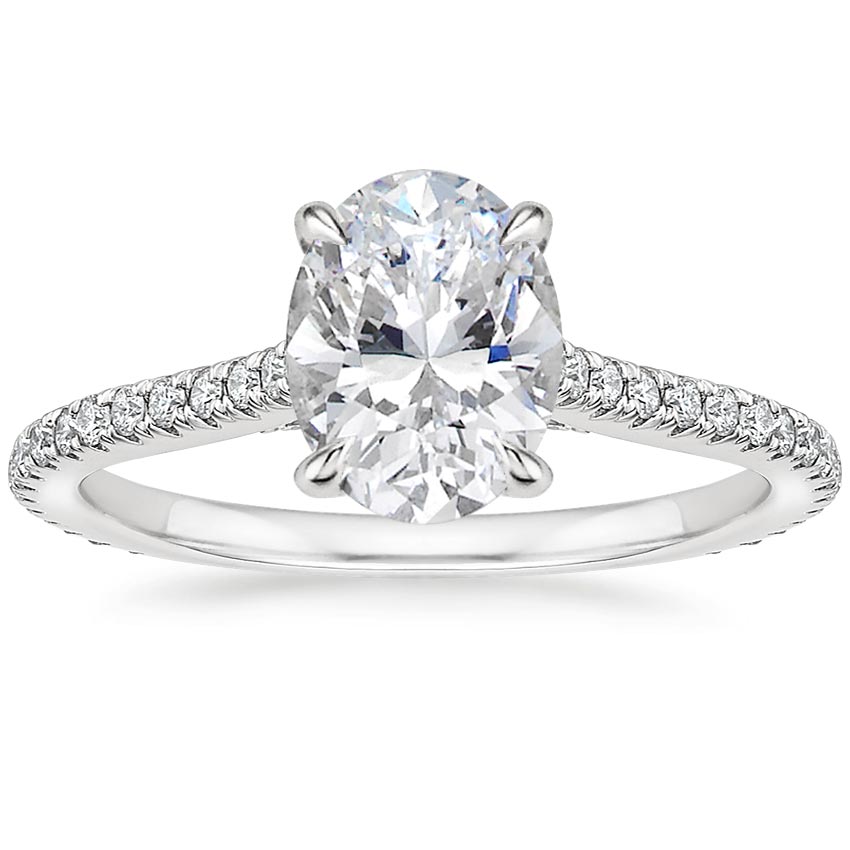 Shimmering scalloped pavé diamond accents lead to cathedral shoulders that elevate the center gem. A diamond accented gallery wire and bridge add a unique flair to this elegant setting.
Tacori Sculpted Crescent Knife Edge Diamond Engagement Ring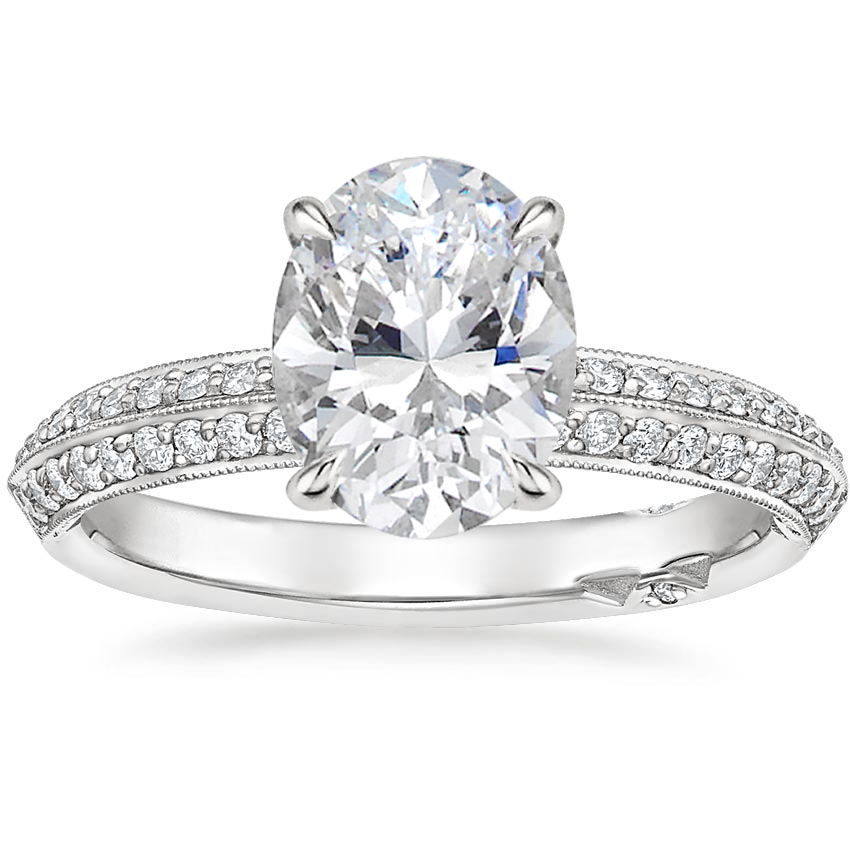 Two rows of shimmering diamonds wrap half of the way around the band in this sophisticated yet glamorous knife edge ring. Extra hidden diamonds along the inner edge add additional flair.
Aomori Diamond Engagement Ring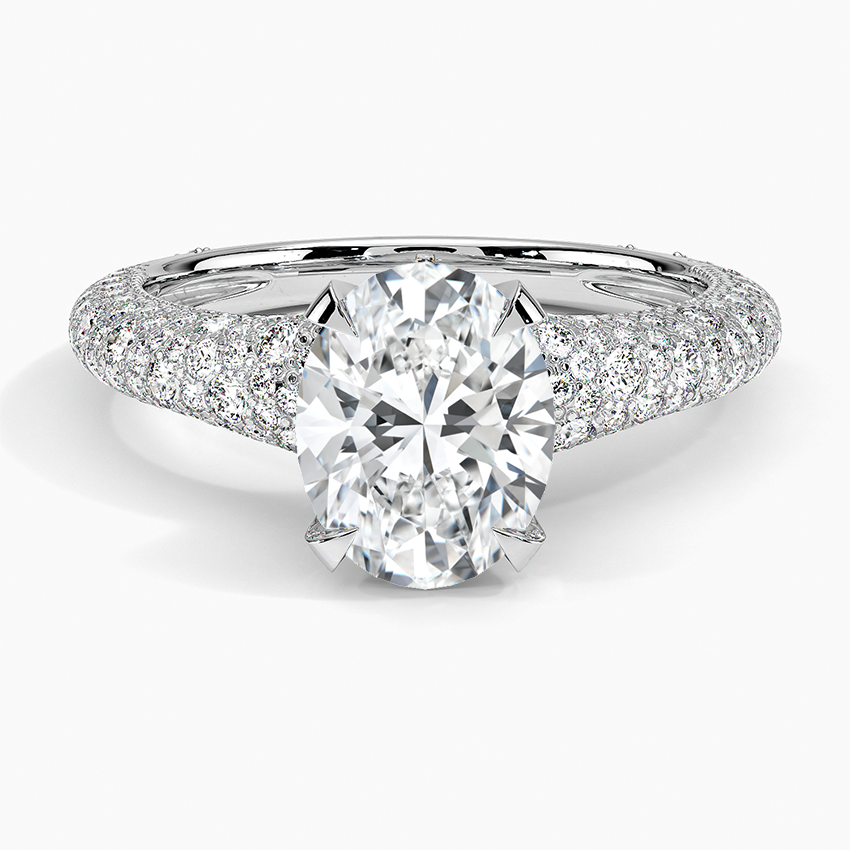 Glistening pavé-set diamonds adorn the band and flow up the prongs of this glamorous ring for a look of movement and grace while lustrous claw prongs cradle the center stone.
Clara Diamond Engagement Ring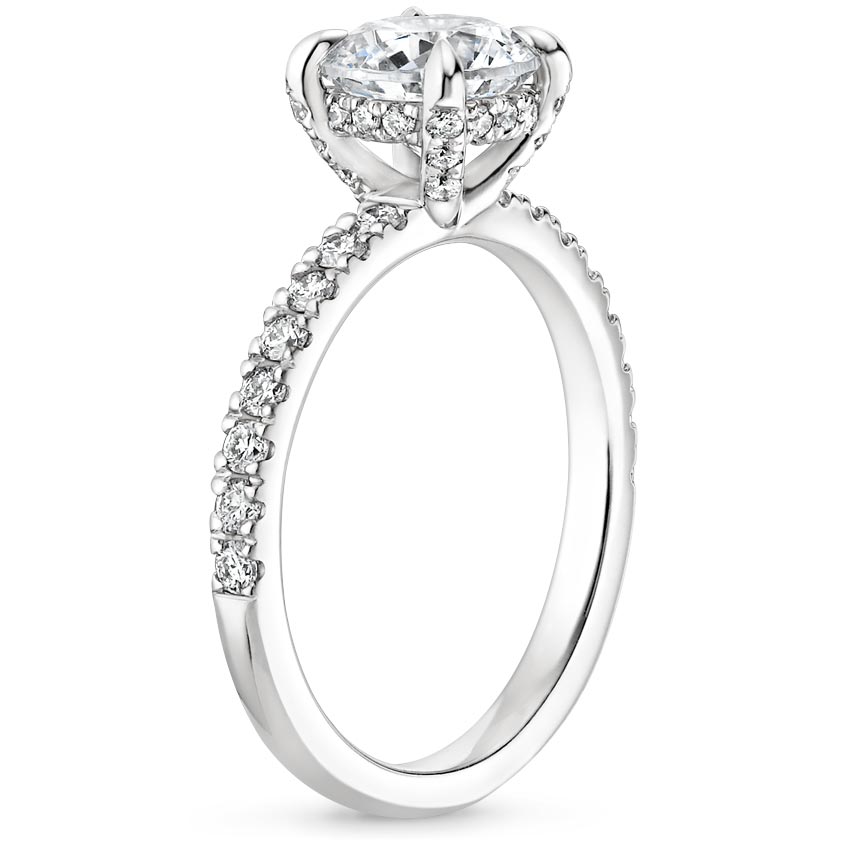 This classic engagement ring features a glistening diamond gallery that wraps around the center gem. Scalloped pavé diamonds extend half of the way around the band for a look of pure shimmer.
Chantal Diamond Engagement Ring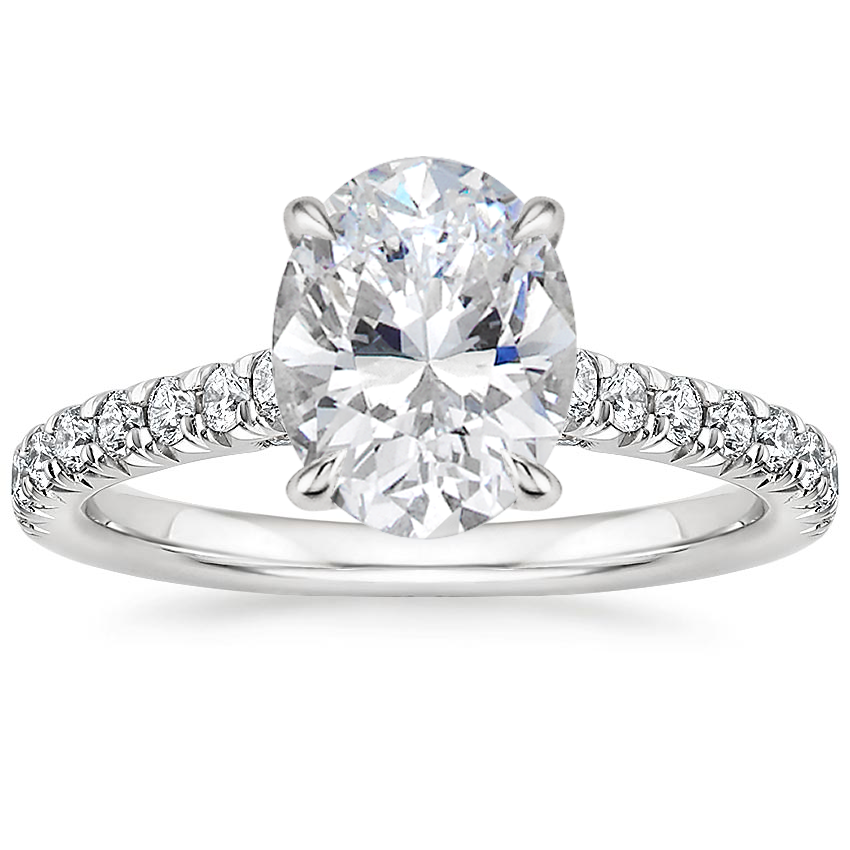 Bright cut diamond accents set in a French pavé style wrap half of the way down the band while more diamond accents adorn the gallery and cathedral shoulders for a truly glamorous, Parisian look.
Perfect Fit Diamond Engagement Ring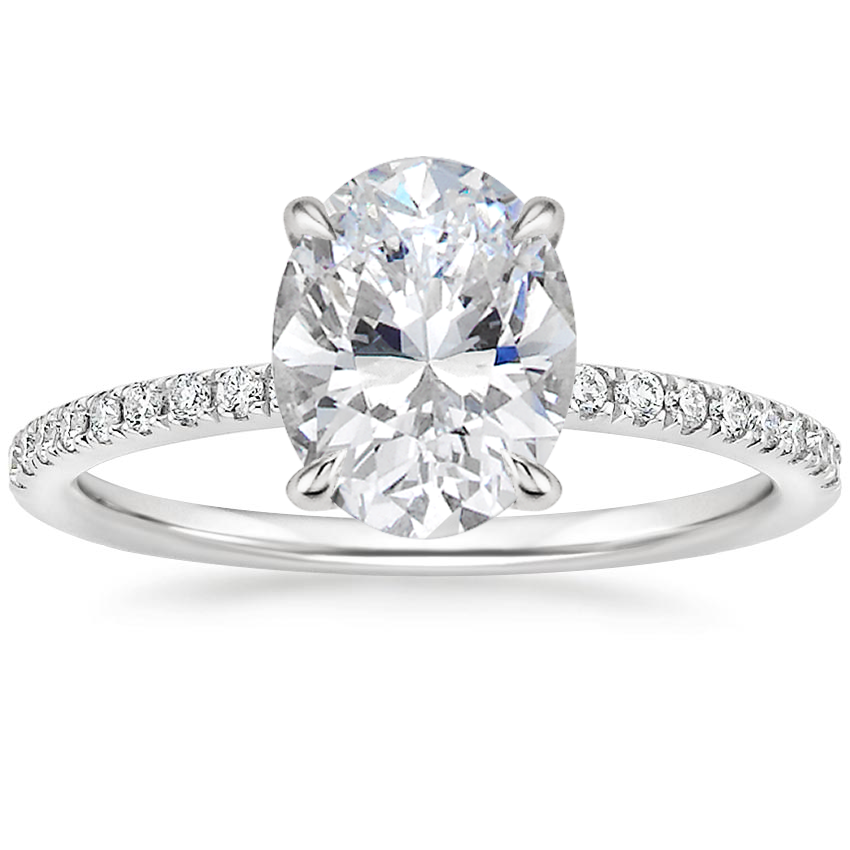 An elegant shank is adorned with diamonds while an integrated head allows other bands to sit perfectly flush. More diamonds adorn the gallery while graceful claw prongs secure the center stone.
Nola Diamond Engagement Ring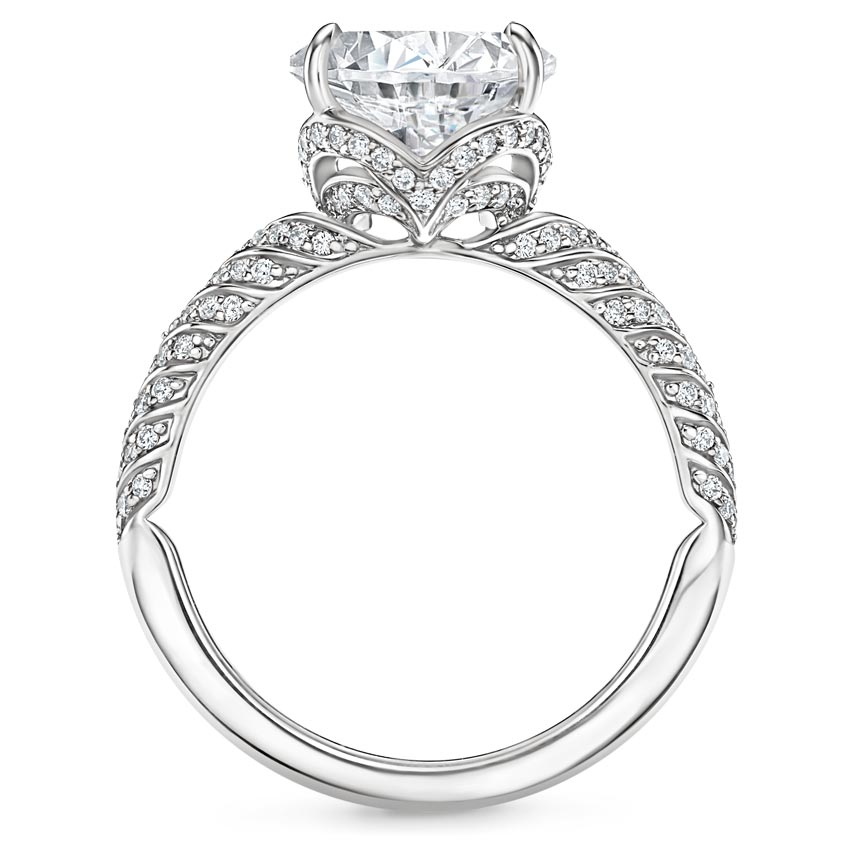 Shimmering diamonds flow in a chevron pattern half-way around this setting and end in a point for a look of whimsical glamour. Two signature crescents along the inner edge of the band create an alluring uniqueness while diamond accented arcs lead to a center gemstone encased in claw prongs.
Final Thoughts
Would you choose an oval diamond ring with hidden accents like Simone's for yourself? Let us know on Instagram, Facebook, or Twitter, or in the comments section below!