Congratulations to Megan Fox and Machine Gun Kelly, who just announced their engagement with one of the most unique celebrity rings we've seen!
Megan's beautiful 18K white gold Toi et Moi ring appears to feature a 4-5 carat pear shaped diamond set alongside an 4-4.5 carat pear cut emerald, a beautiful combination of gems. Depending on the quality and specific characteristics of the center and side stones, our jewelry experts estimate Megan's ring cost to be between approximately $300,000-$400,000! According to their jeweler, the diamond is a D color antique diamond, and the gemstone is an untreated Colombian emerald.
Sought after for their added sparkle and symbolic meaning, Toi et Moi, or "You and Me," rings feature two gemstones set side by side, designed to symbolize two souls becoming one – perfect for Megan!
While still unique, Megan's ring and setting embody some trends we anticipate will become increasingly popular in 2022. Toi et Moi is a style that has been a recent growing celebrity trend, with some of our favorite celeb rings like Ariana Grande, Emily Ratajkowski's, and Kylie Jenner's matching rings with her daughter Stormi all featuring Toi et Moi set with fancy shaped diamonds.
Another growing celebrity trend is choosing colored gemstones for engagement rings. Celebs including Elizabeth Olsen, Jenny Slate, Kristen Bell, Zoe Saldana, Katy Perry, Lady Gaga, Blake Lively, and Scarlett Johansson all wear rings with colorful green, pink, yellow, or brown gems. This also ties to a growing trend of jewelry that has special meaning like birthstones, engraved pieces, or others. Machine Gun Kelly says he chose the two gems he did to represent his and Megan's April and May birthstones.
Read on to discover some of our favorite styles inspired by Megan's stunning ring!
Maya Toi Et Moi Diamond Ring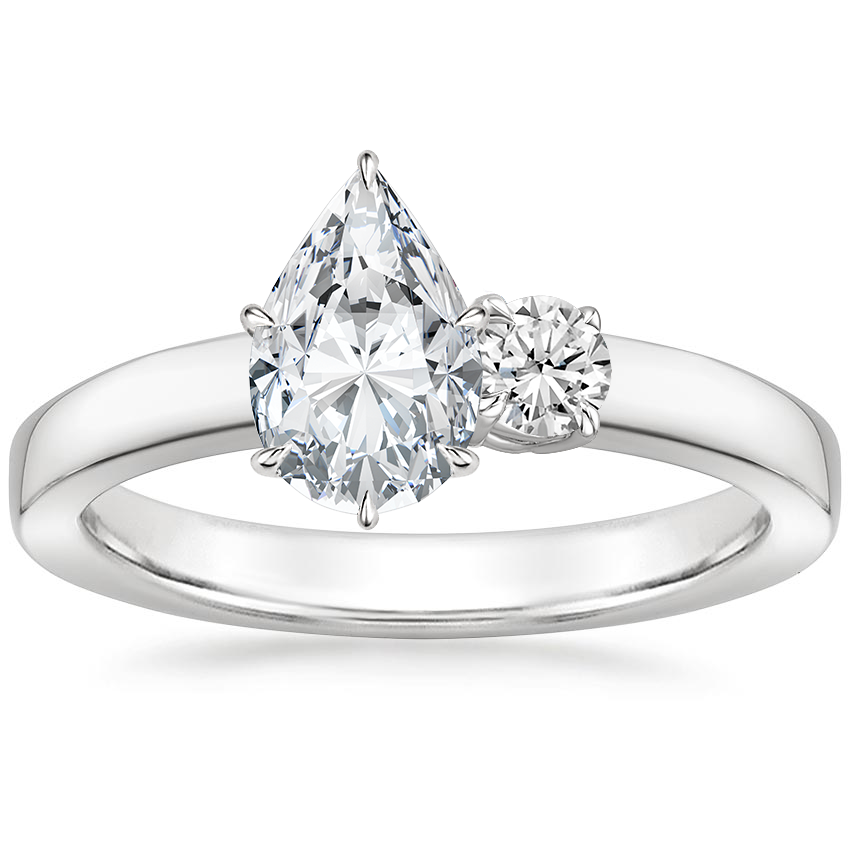 Claw prongs create a striking look in this unique and eye-catching toi et moi ring, which can be set with a beautiful pear emerald like Megan's ring.
Zinnia Diamond Ring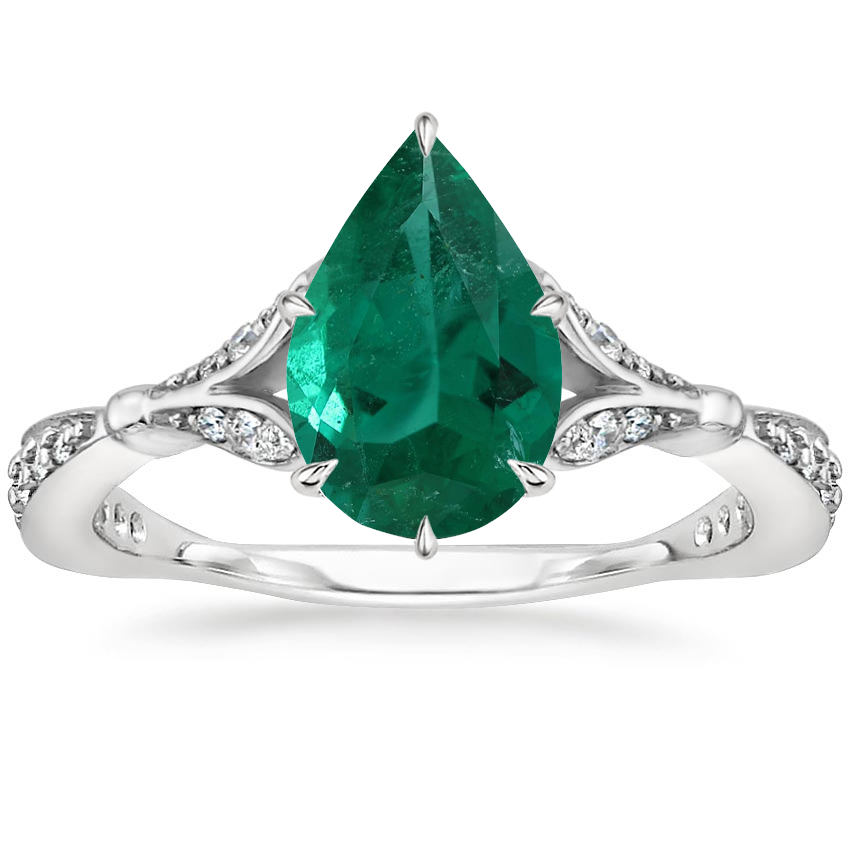 This feminine, nature-inspired ring showcases a dazzling center gem blooming from within a gallery of shimmering diamond petals. Additional diamonds sparkle along the band, which delicately tapers for a beautiful and unique look.
Alma Toi et Moi Diamond Ring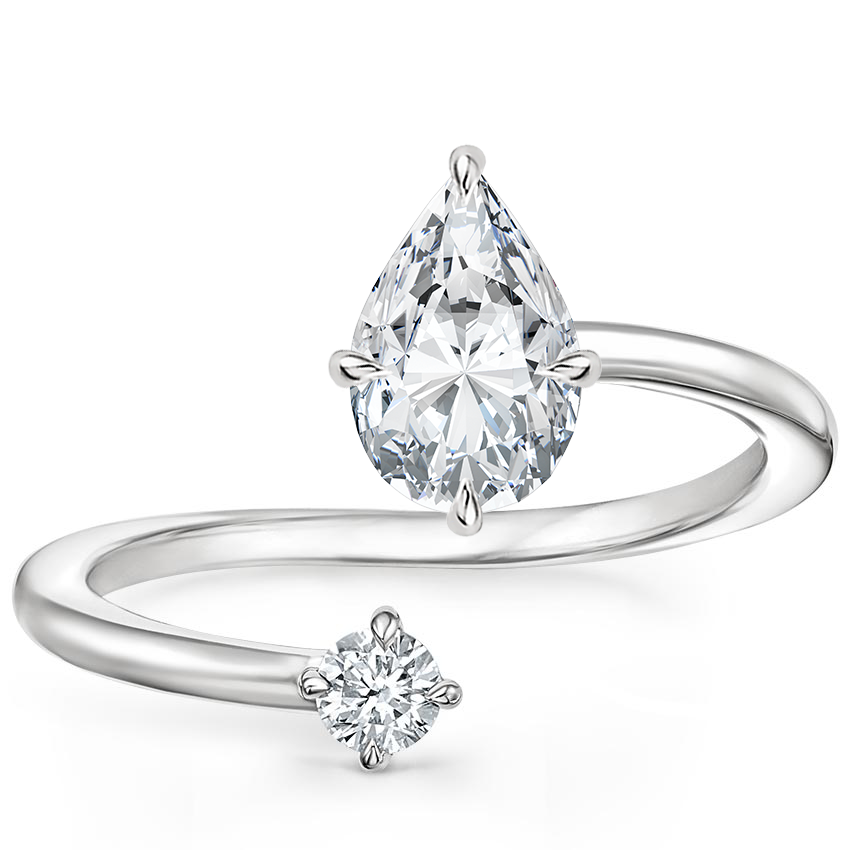 Two shining diamonds in a toi et moi style wrap the finger in an aura of light for a look of chic sophistication.
Zelda Diamond Ring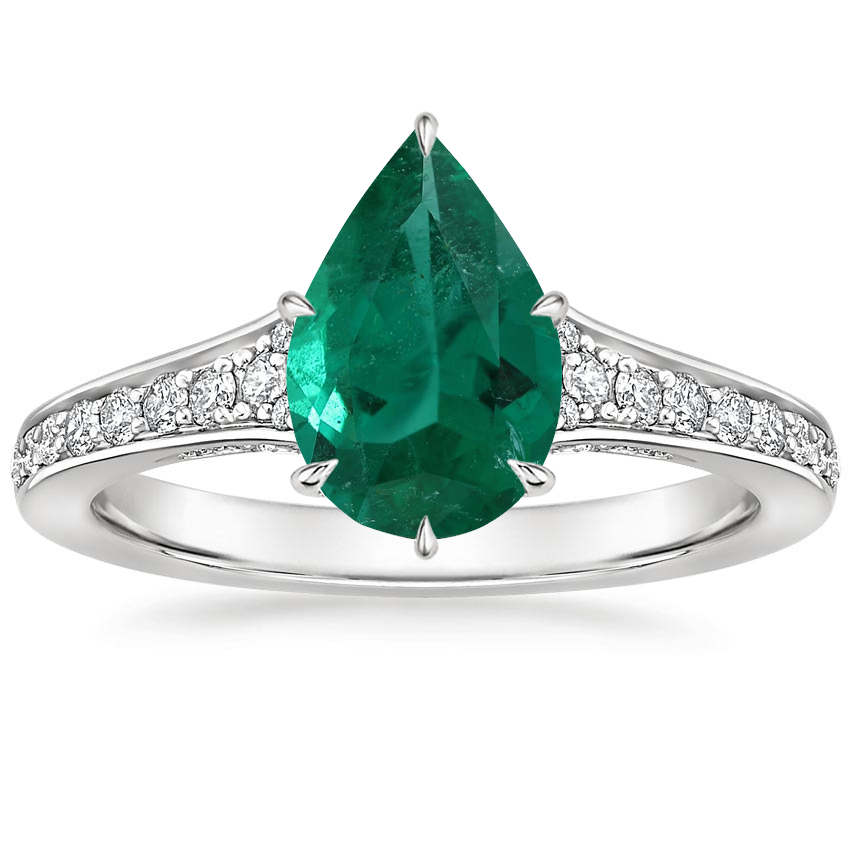 Inspired by the Art Deco era, this ring features shimmering round diamonds that extend gracefully upwards to a center gemstone cradled by lustrous claw prongs. Hidden accents along the gallery add a hint of 1920's dazzle and flair.
Luxe Nadia Diamond Ring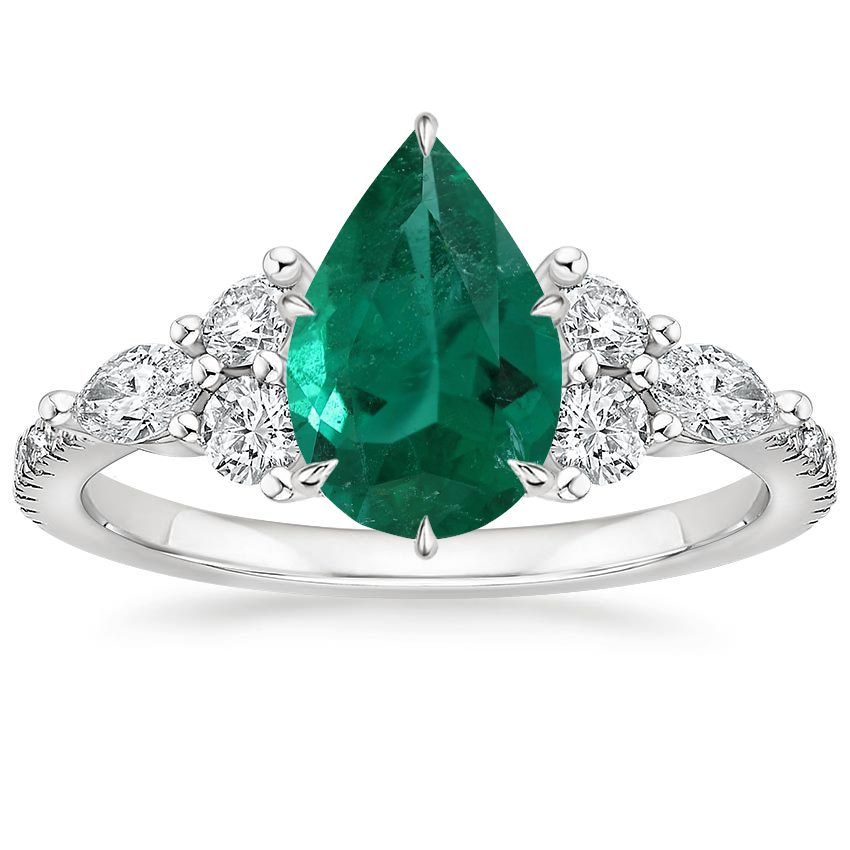 This elegant ring features a dazzling cluster of round and marquise-shaped diamonds that rest upon the shoulders of the diamond-accented band. The center gem is held by four claw prongs as it sits upon a slightly open gallery.
Canela Ring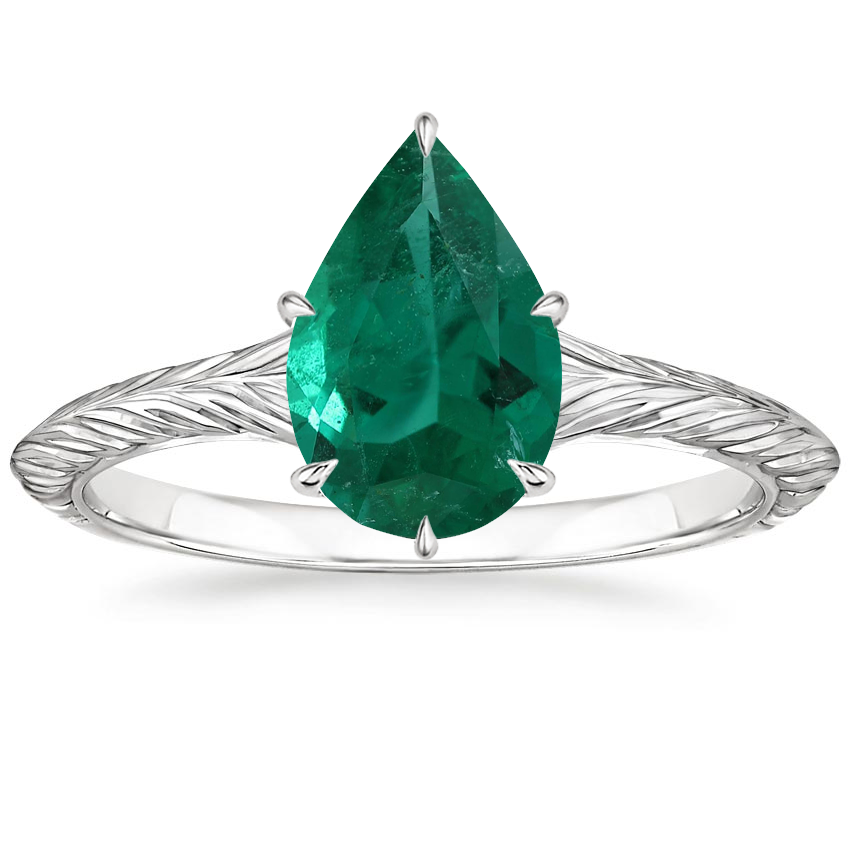 Beautiful engraving along the lustrous precious metal band creates an earthy yet elevated feel while classic claw prongs secure the center gemstone.
Linnia Diamond Ring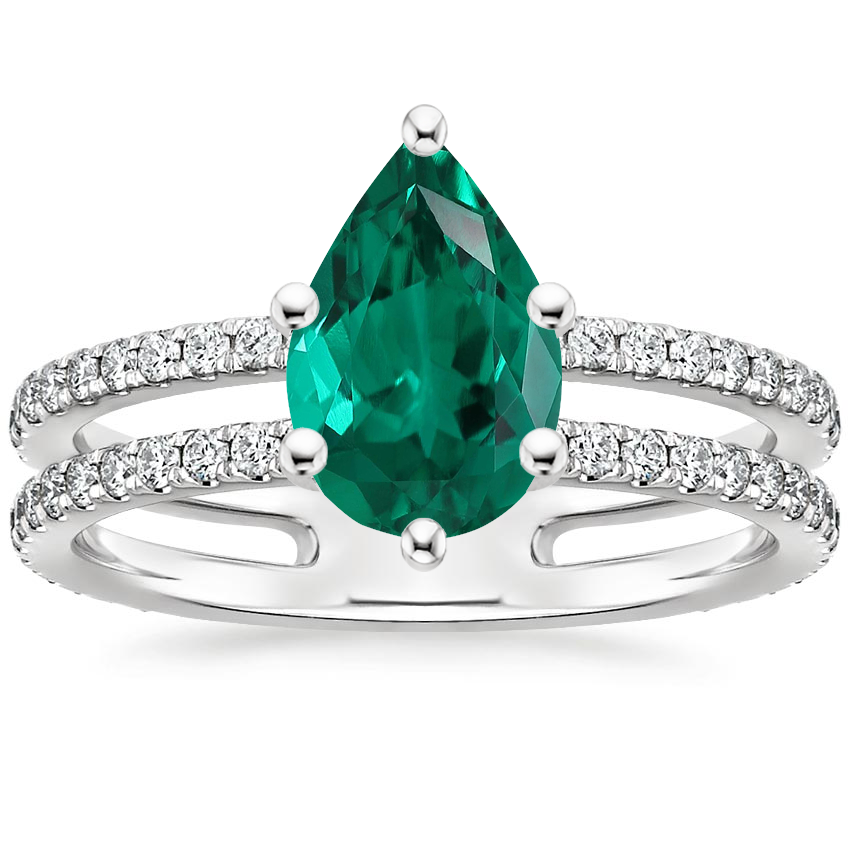 Drawing parallels to harmonious partnership, this ring features two delicate bands that glimmer with scalloped pavé-set diamond accents. A dazzling hidden halo wraps around the gallery for an elegant, chic look.
Nouveau Diamond Ring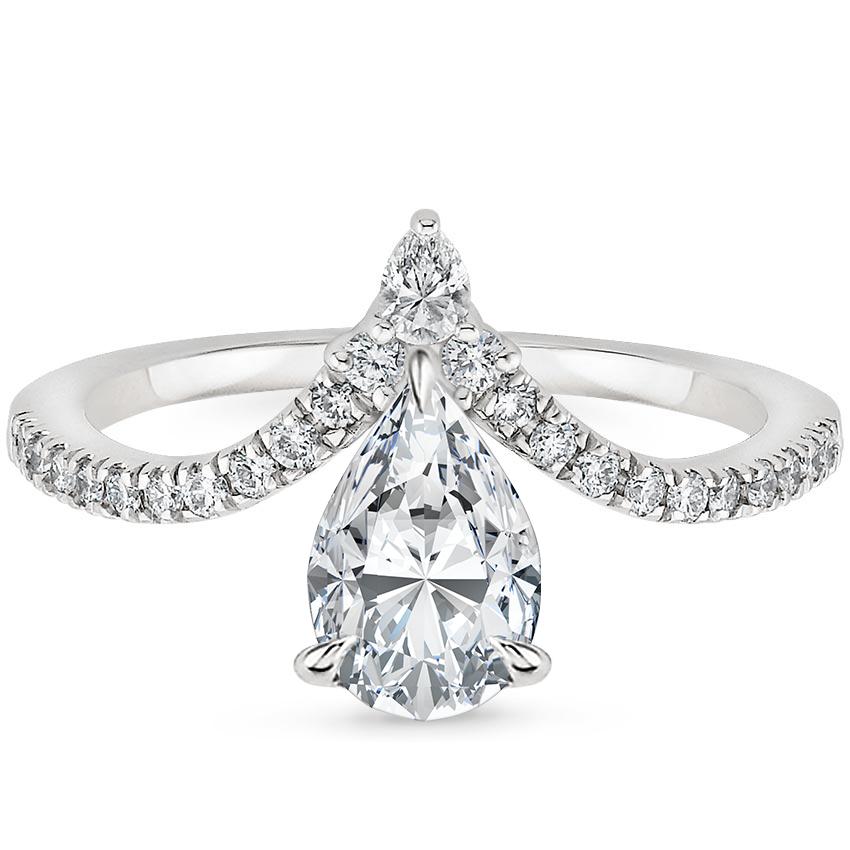 This exquisite ring features shimmering pavé diamonds that form a chevron-shaped band above the center gemstone. Claw prongs gracefully support the center gem beneath the band, creating an artistic look reminiscent of the Art Nouveau era.
Final Thoughts