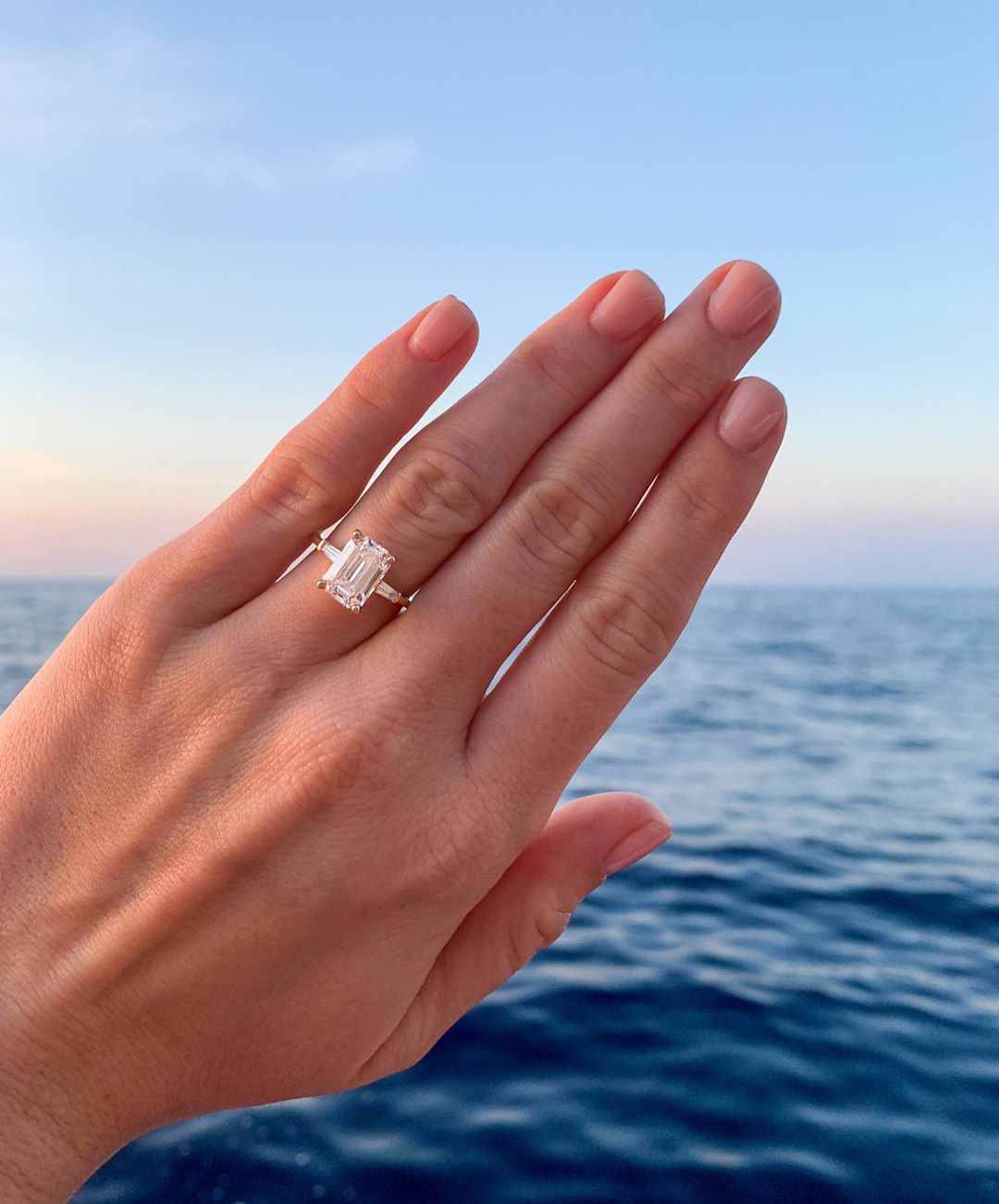 Cut to showcase diamonds' spectacular clarity, the emerald cut is the most sought after step-cut gemstone shape.
The rectangular facets of emerald shaped gemstones create a chic and elegant look, which is perfectly matched in sleek ring setting styles. Solitaires emphasize the clean lines of the emerald cut, while pairing with baguette diamonds or other side stones maximizes sparkle.
To celebrate this fancy diamond shape, known for its spectacular clarity and elegance, see some of our favorite settings for emerald diamonds below!
Polaris Diamond Ring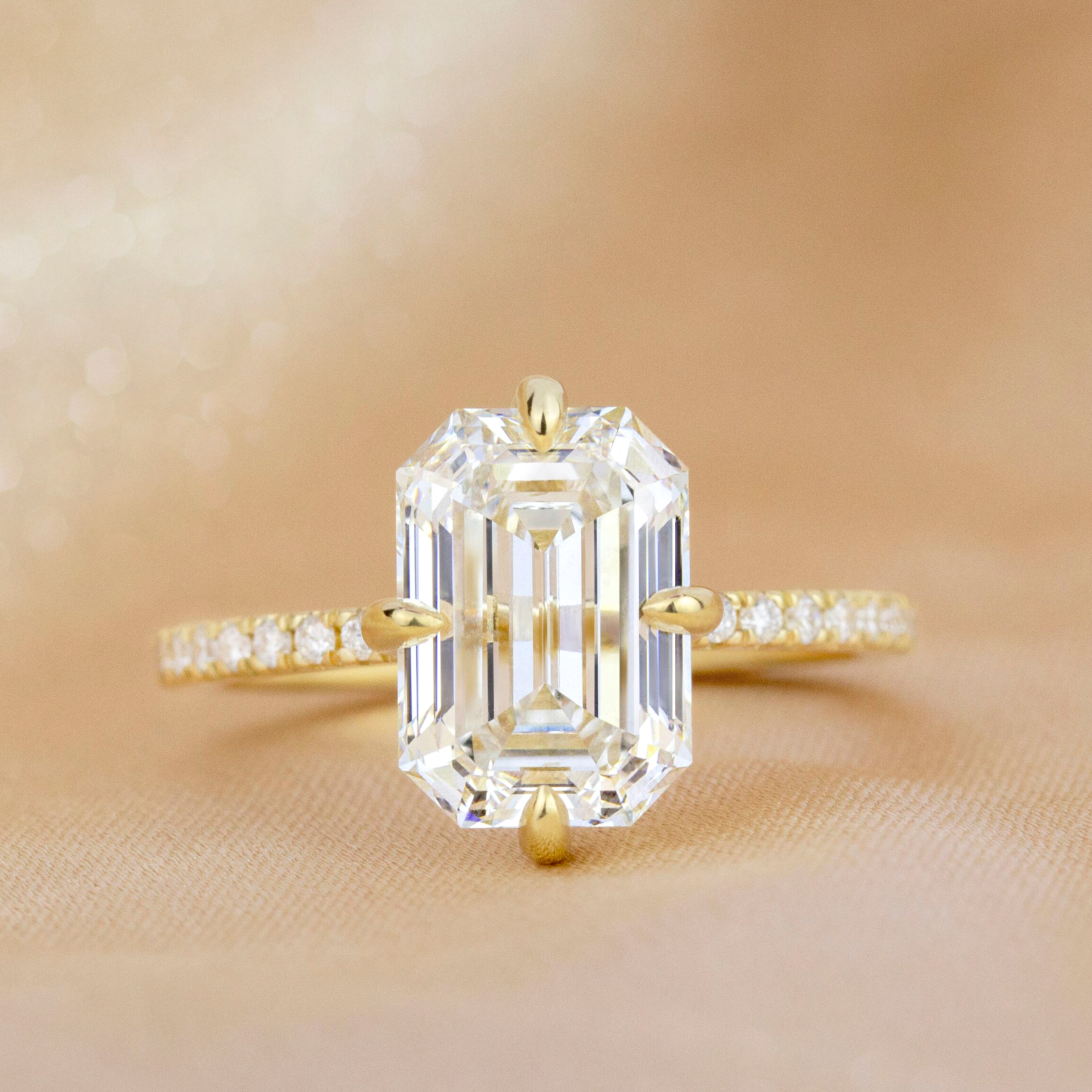 This sleek, timeless ring delicately cradles a glistening center gemstone within four compass-point claw prongs. Diamond accents flow three-fourths of the way down the band, encompassing the finger in a ray of light.
Piper Diamond Ring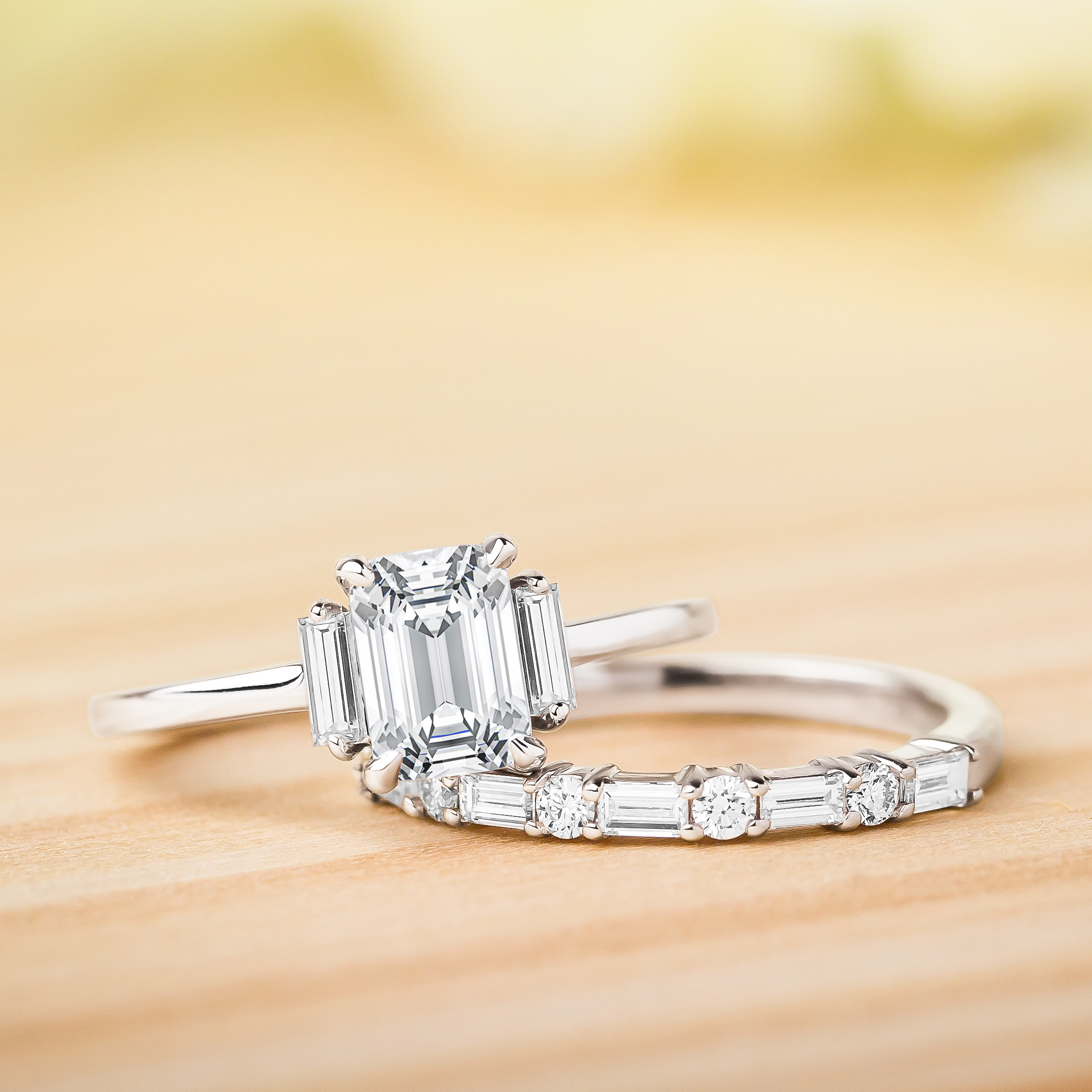 Captivating baguette diamonds are prong-set and vertically aligned in this elegant ring, brilliantly framing the center gem. With a delicate band, this ring evokes classic beauty.
Luxe Petite Shared Prong Diamond Ring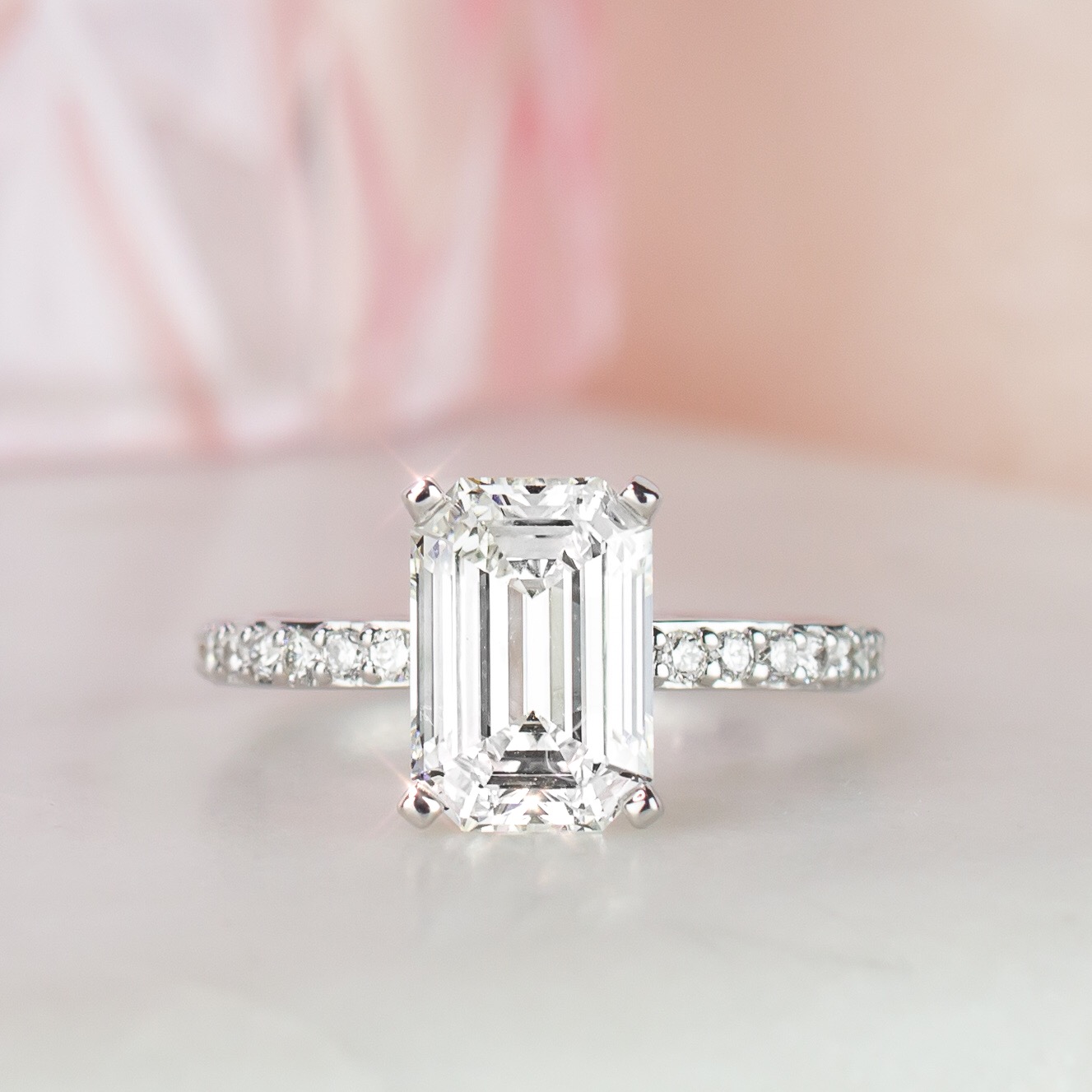 This dainty ring features sheer sparkle that extends three fourths of the way around the ring. The center gem appears to float above the delicate band.
Elodie and Elle Rings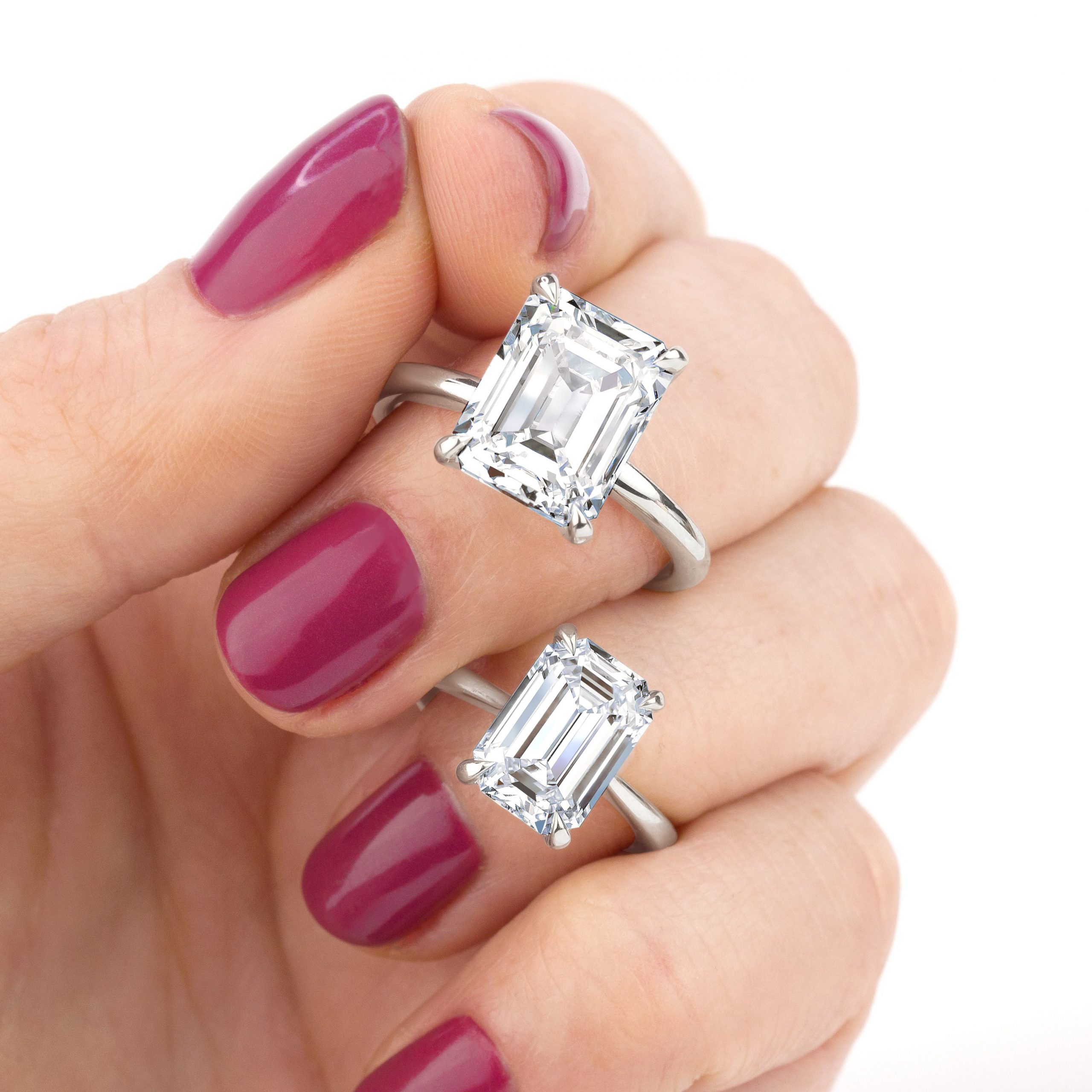 The petite bands and elegant claw prongs of these settings add to the sleek, classic look of these rings. Set within a solitaire, an emerald diamond truly shines.
Viviana Diamond Ring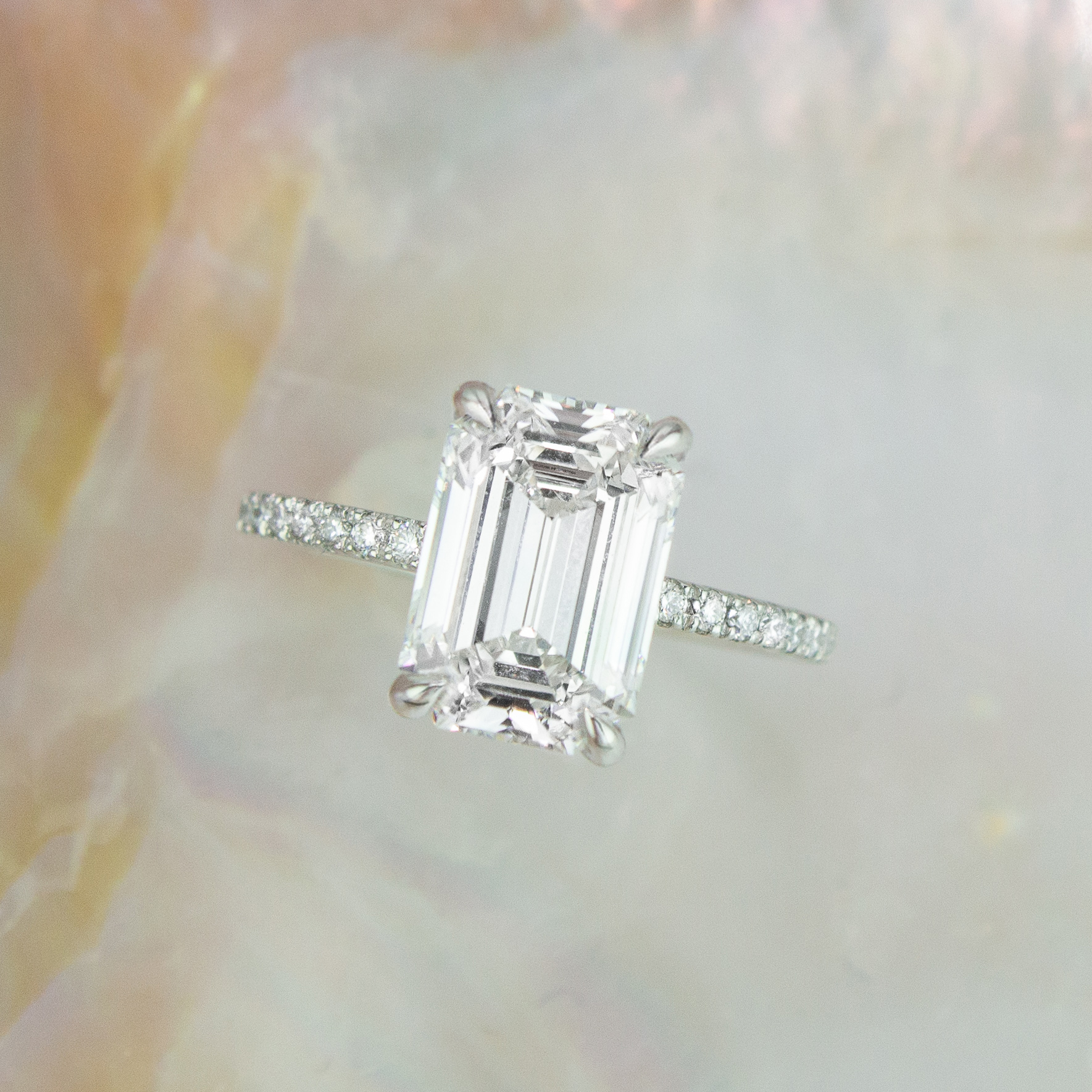 This classic engagement ring features shimmering scalloped pavé diamonds that extend half of the way around the ring. A diamond adorned gallery and graceful claw prongs embrace the center gem.
Horizontal Petite Comfort Fit Ring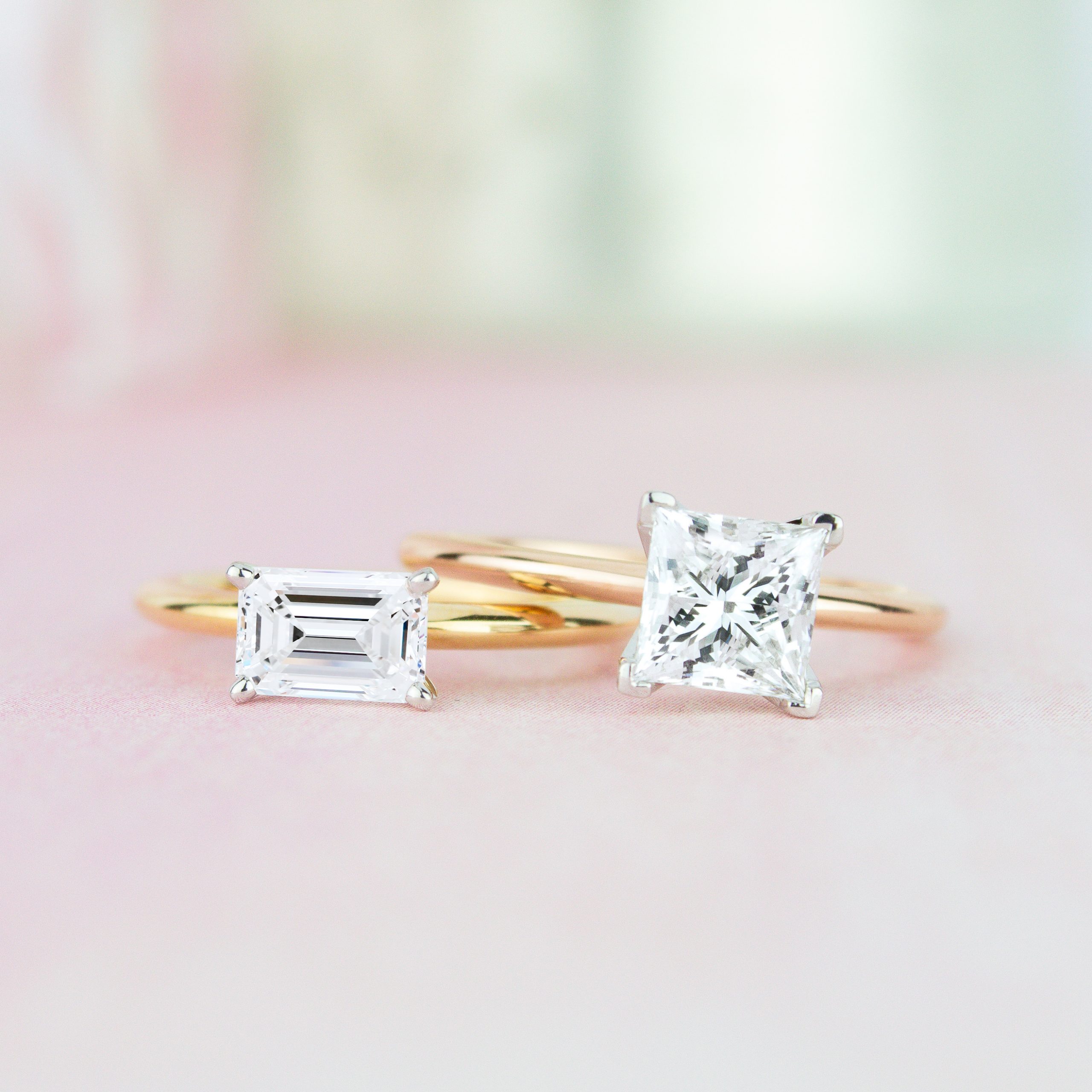 Petite and delicate, this classic four-prong setting features a horizontally set emerald diamond for a unique and contemporary look.
Lumiere Diamond Ring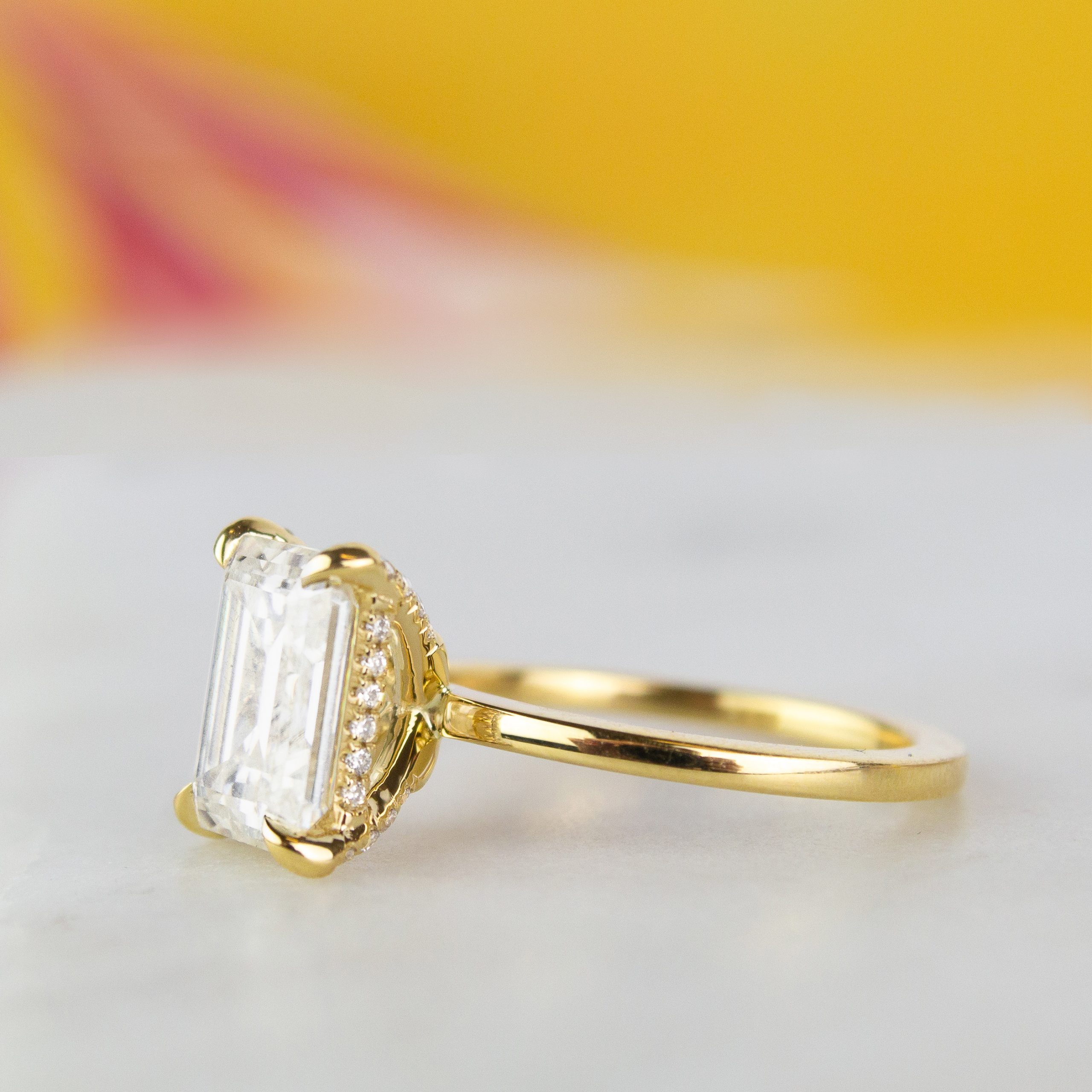 This delightful engagement ring features a glittering diamond gallery that wraps around the center gem. The petite band complements the gallery for an elegant, chic look.
Tapered Baguette Diamond Ring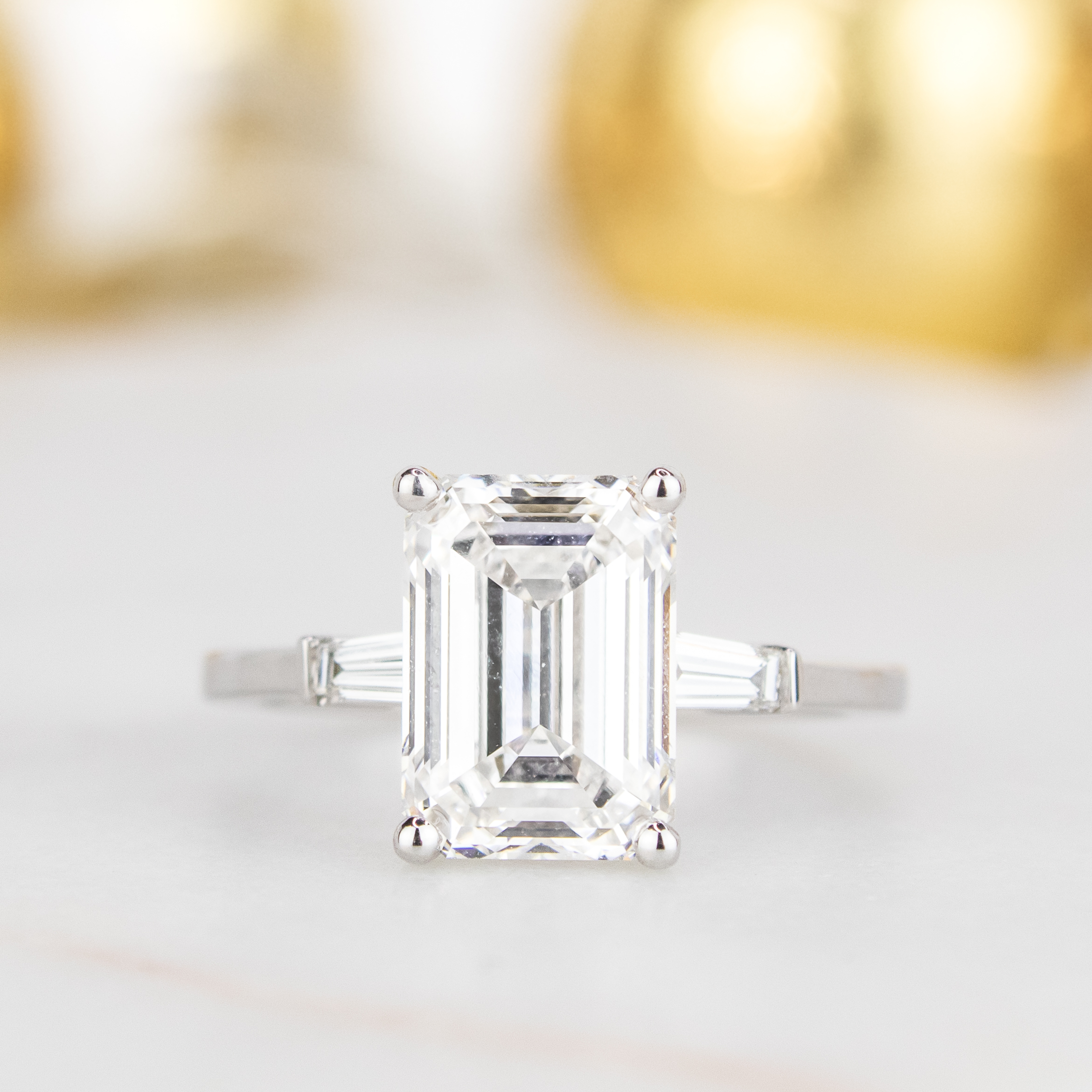 Captivating tapered baguette diamonds are bar-set in this elegant ring, brilliantly framing the center gem. With a delicate band, this ring evokes classic beauty.
Final Thoughts
Which emerald diamond ring is your favorite? Let us know on our Instagram, Facebook, Twitter, or in the comments below.