Sparkling diamond rings are not reserved for just proposals.  
Travis Scott gifted his girlfriend Kylie Jenner and daughter Stormi matching mother and daughter Toi et Moi rings. The rings feature both a dazzling pear and radiant diamond nestled together. Kylie's stunning ring features a large pear and radiant diamond that our team estimate to be 4.5 carats each and potentially worth $150,000 – $200,000. Stormi's matching mommy-and-me ring also features a pear and radiant diamond estimated at 1.5 carats each and worth $20,000 – $30,000.  
Sought after for their added sparkle and symbolic meaning, Toi et Moi, or "You and Me," rings feature two gemstones set side by side, designed to symbolize two souls becoming one. This unique setting has been a recent growing celebrity trend and that we anticipate will be popular for years to come. Some of our favorite celeb rings like Ariana Grande and Emily Ratajkowski's also feature this romantic silhouette. Fancy shaped diamonds such as the pear, emerald, oval and radiant are also one of the hottest engagement ring trends that is here to say and beloved by celebrities and trendsetters alike.  
If you love the look of Kylie's brilliant sparkler and are looking to make a stunning and romantic statement, discover some similar Toi et Moi rings below!  
Alma Toi Et Moi Diamond Engagement Ring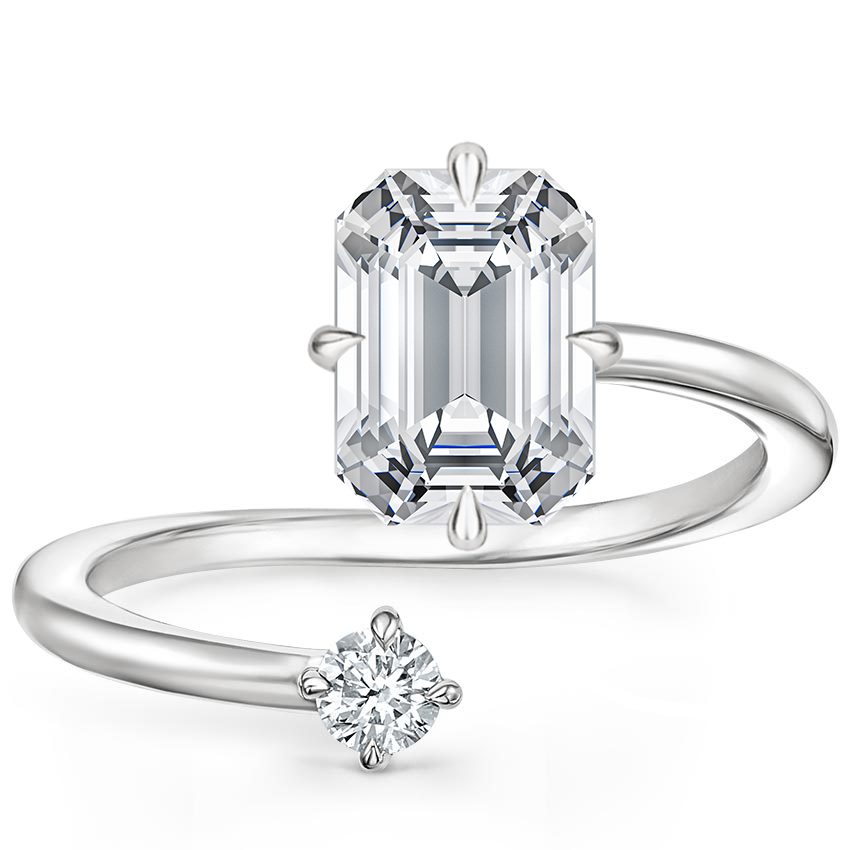 Two shining diamonds in a Toi et Moi style wrap the finger in an aura of light for a look of chic sophistication.  
Matina Toi Et Moi Diamond Engagement Ring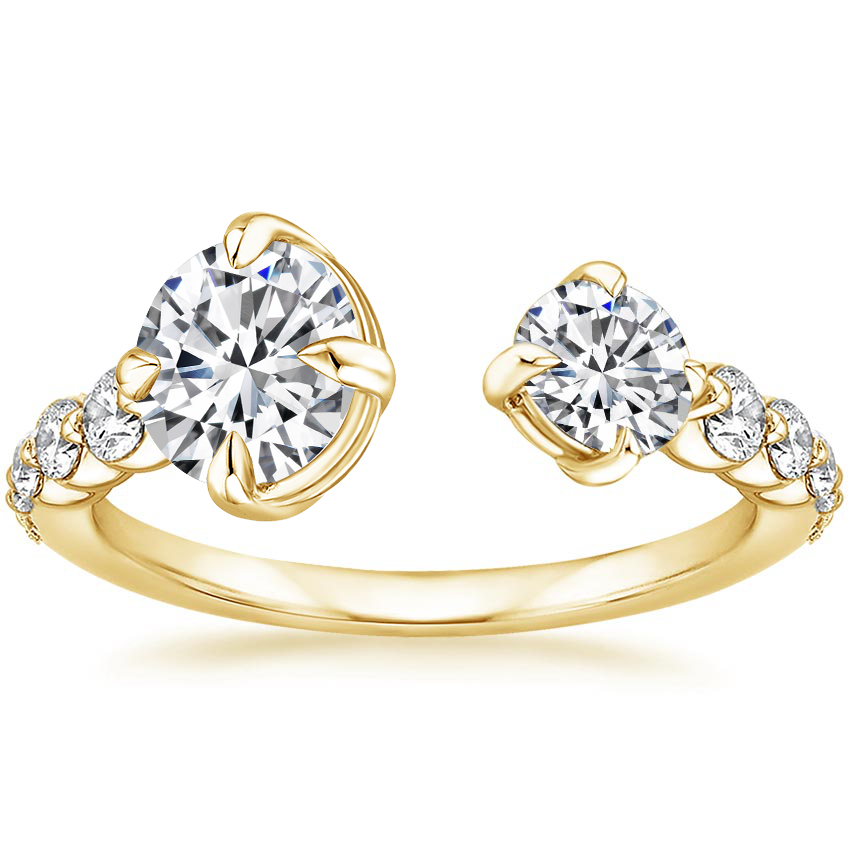 Eye-catching and effortlessly chic, this Toi et Moi ring features negative space, compass-point set prongs cradling the center gemstone, and a glamorously accented diamond band. 
Maya Toi Et Moi Diamond Engagement Ring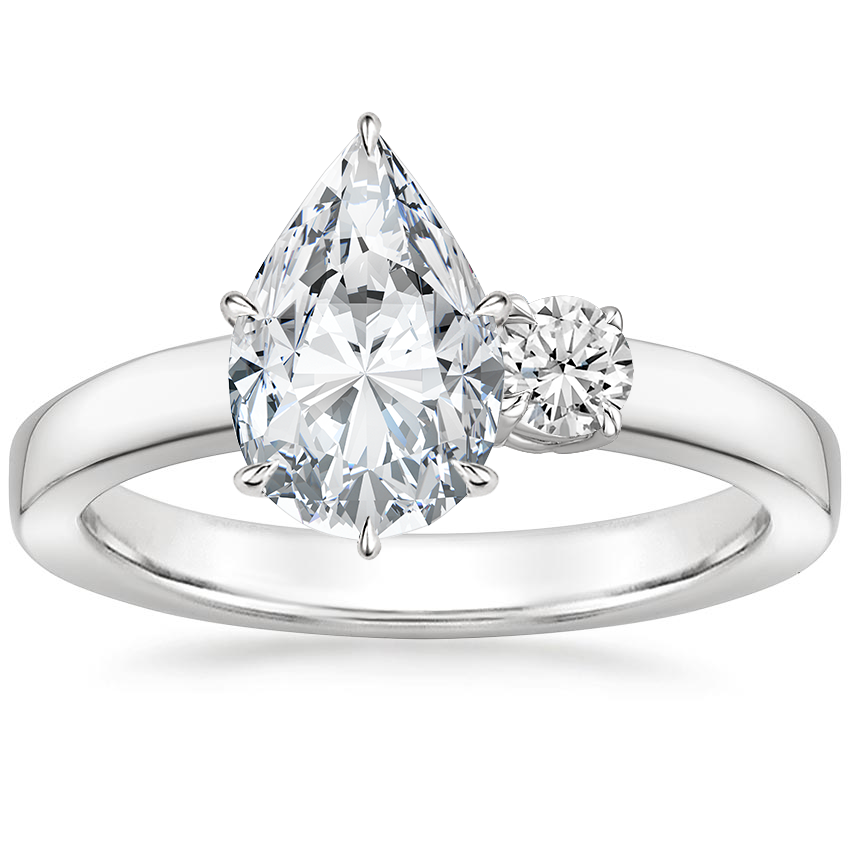 Claw prongs create a striking look in this unique and eye-catching Toi et Moi ring. The contrast of the round diamond paired with a fancy shaped diamond such as a pair or an emerald makes a stunning statement.  
Alanna Freshwater Cultured Pearl and Diamond Ring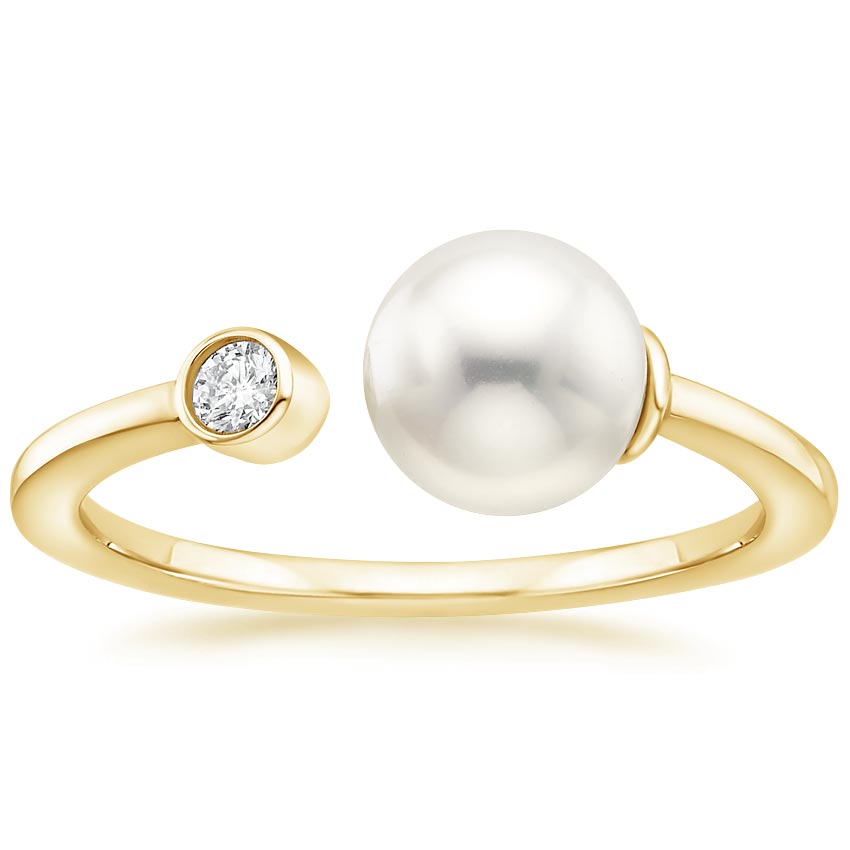 A freshwater cultured pearl and round diamond are set in a Toi et Moi cuff design that gives this ring its chic and timeless charm. This style emulates Ariana Grande's stunning Toi et Moi engagement ring that features an oval diamond nested against a pearl.  
Melena Freshwater Cultured Pearl and Diamond Ring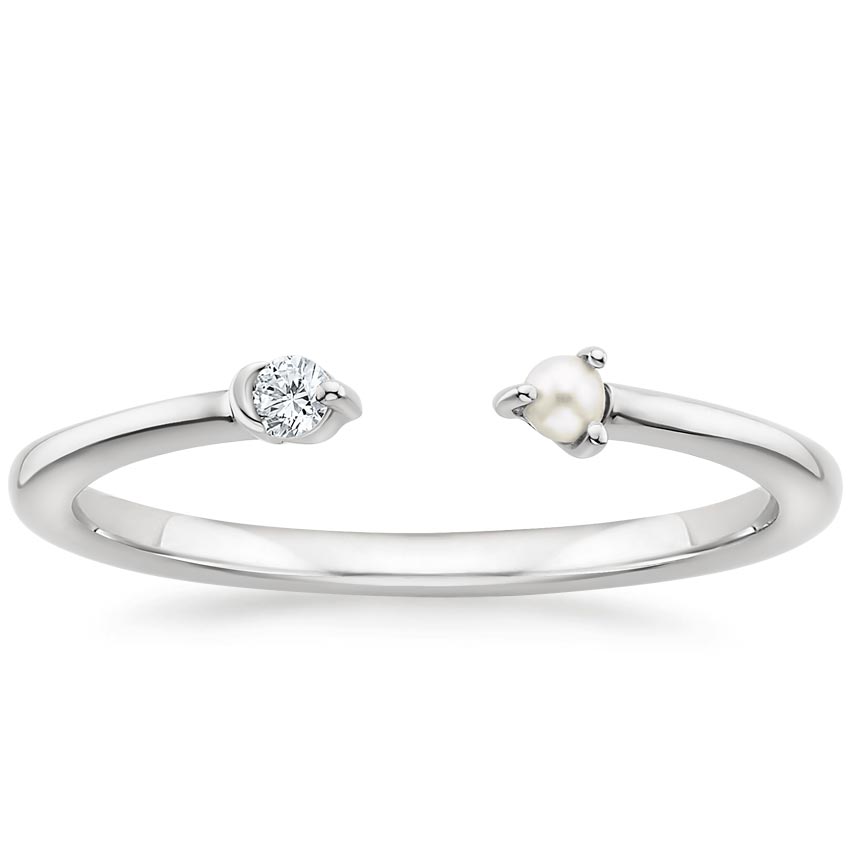 This striking Toi et Moi style ring features a cultured pearl and diamond prong-set on either side of on-trend negative space. 
Final Thoughts
Do you love the look of Kylie Jenner's Toi et Moi diamond ring? Let us know on Instagram, Facebook, or Twitter, or in the comments section below!