The Bachelor alum Vanessa Grimaldi has gotten her final rose!
Vanessa's boyfriend, Canadian businessman Josh Wolfe, proposed yesterday at the beautiful Saint-Louis Gate in Quebec City. In addition to a fairytale setup of a candlelit walkway at the castle-like structure, Josh also presented her with a beautiful yellow gold three stone engagement ring set with an approximately 1 ct. oval center diamond.
Three stone diamond rings are a classic engagement ring choice and have been valued for decades for their romantic representation of a couple's past, present, and future together. We've also seen a surge in three stone ring popularity since Meghan Markle received one as an engagement ring from Prince Harry. Yellow gold rings like both Meghan's and Vanessa's are also on the rise, with many couples attracted to their classic warm tones.
Discover our favorite lookalike three stone rings inspired by Vanessa's classic engagement ring.
Selene Diamond Ring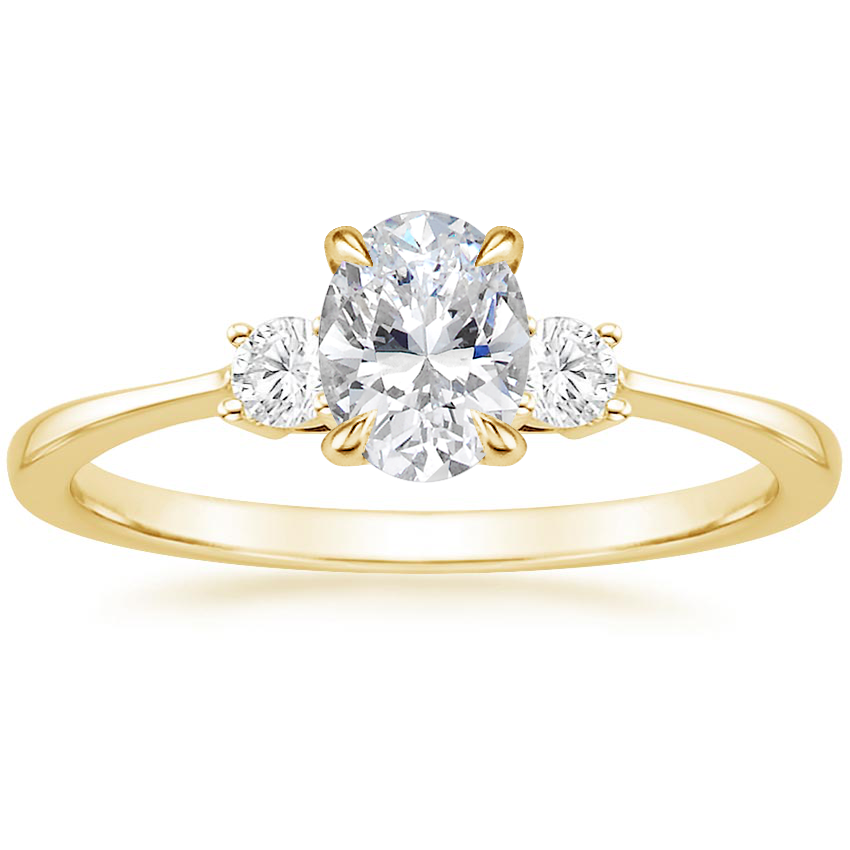 Almost a perfect match for Vanessa's ring, classic simplicity defines this delicate setting. The Selene Diamond Ring features a thin precious metal band that gently tapers towards a round diamond accent on each side of the center gem.
Opera Diamond Ring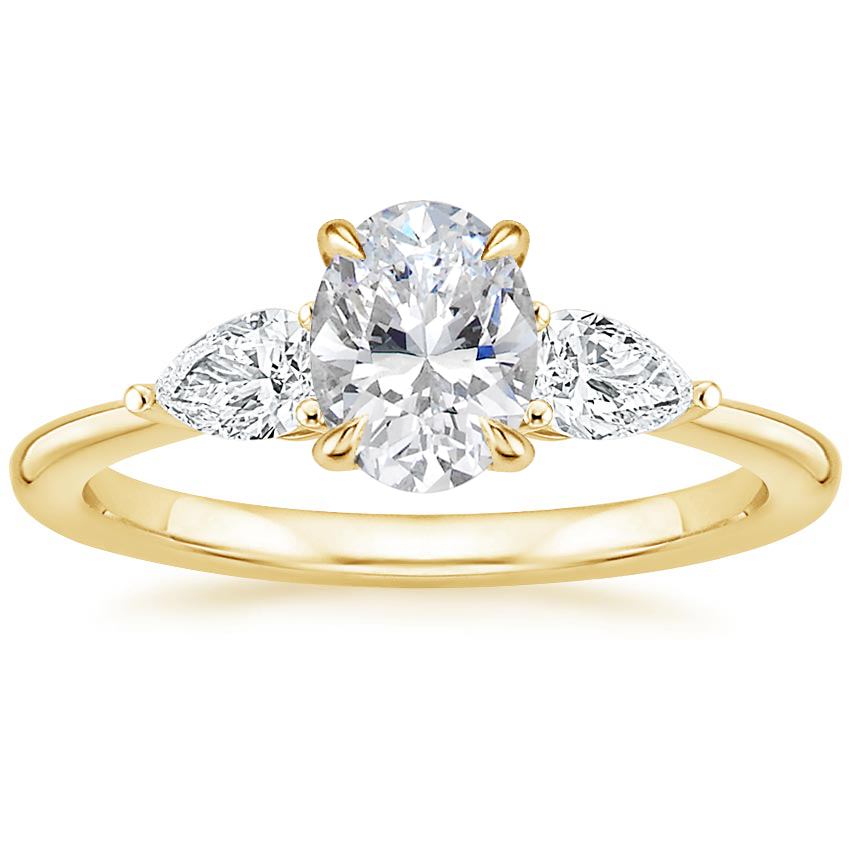 Captivating pear-shaped diamonds brilliantly frame the center gem in this classic three stone ring. The petite band gently tapers and secures the gems in basket settings.
Gia Diamond Ring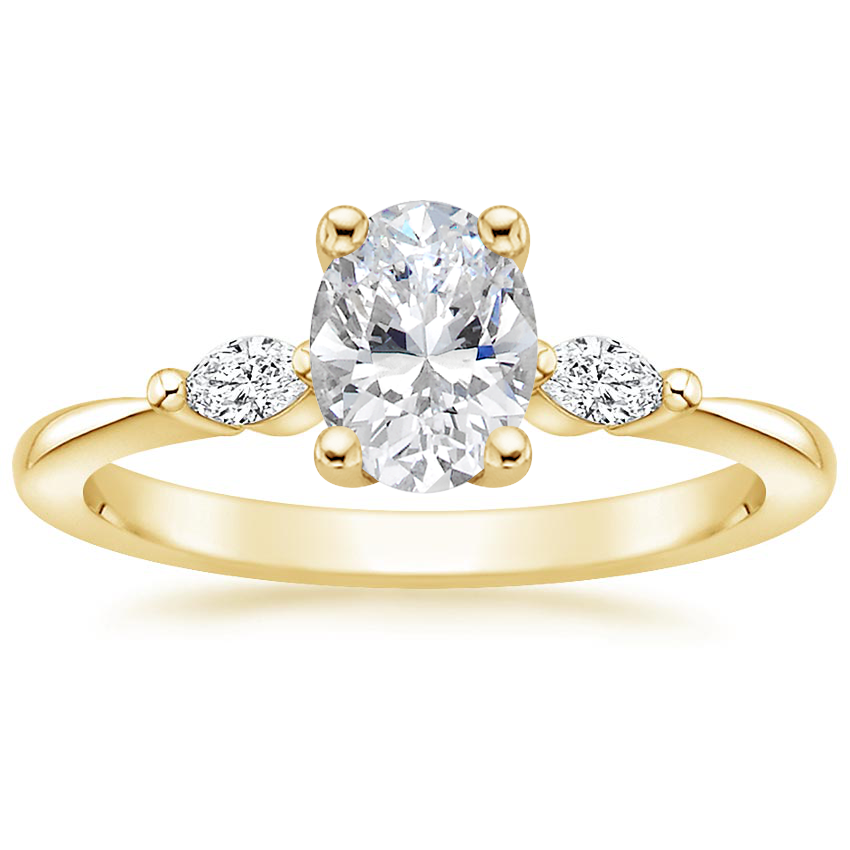 This dainty three stone setting features a marquise-shaped diamond accent on each side of the center gem.
Adorned Selene Diamond Ring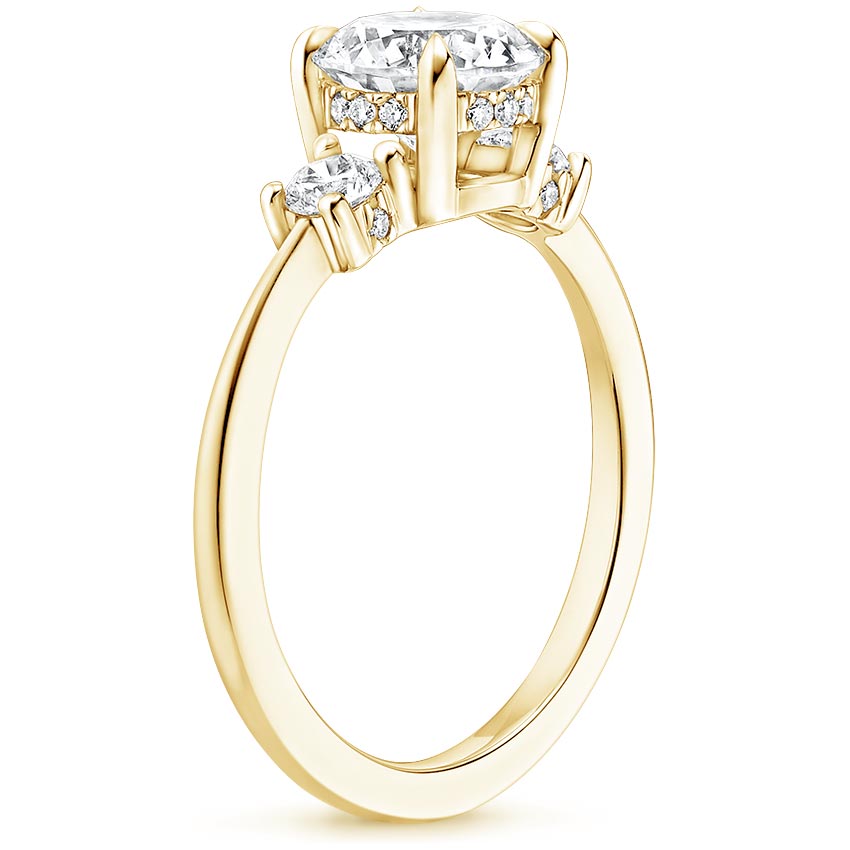 This modification of the Selene Diamond Ring features shimmering surprise diamond accents around the gallery and side stones.
Three Stone Catalina Diamond Ring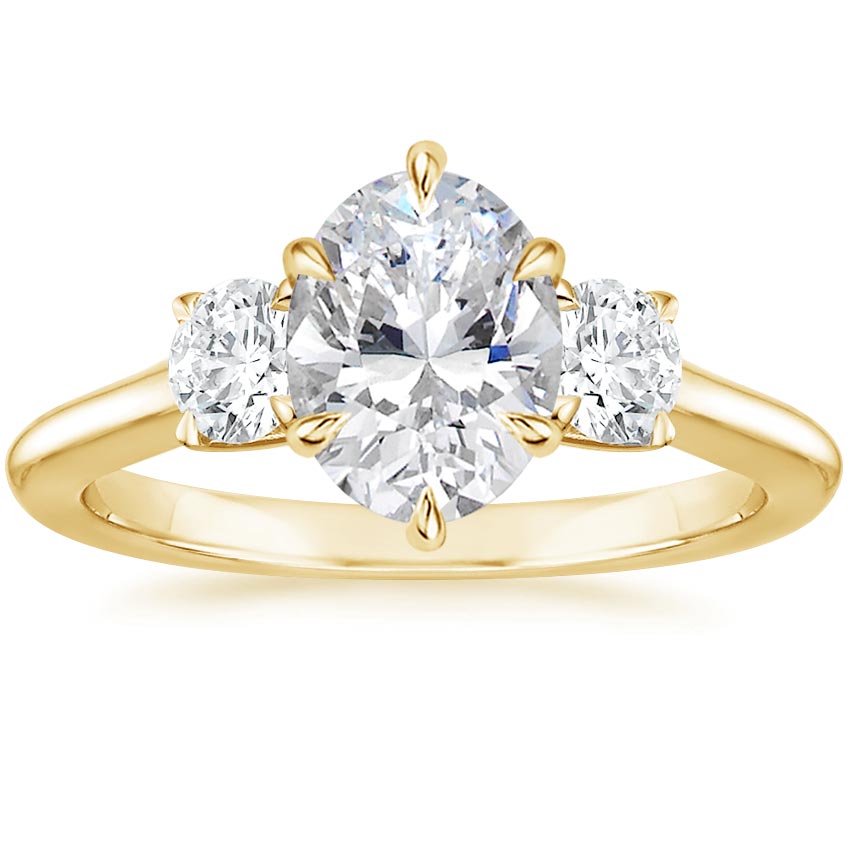 In this timelessly romantic three gemstone design, elegant sculptural claw prongs secure the gems and allow light to hit them from all angles, maximizing their brilliance.
Final Thoughts
Congratulations Vanessa and Josh! Which of these three stone engagement ring styles is your favorite? Let us know in the comments below or on our Instagram, Facebook, Twitter.