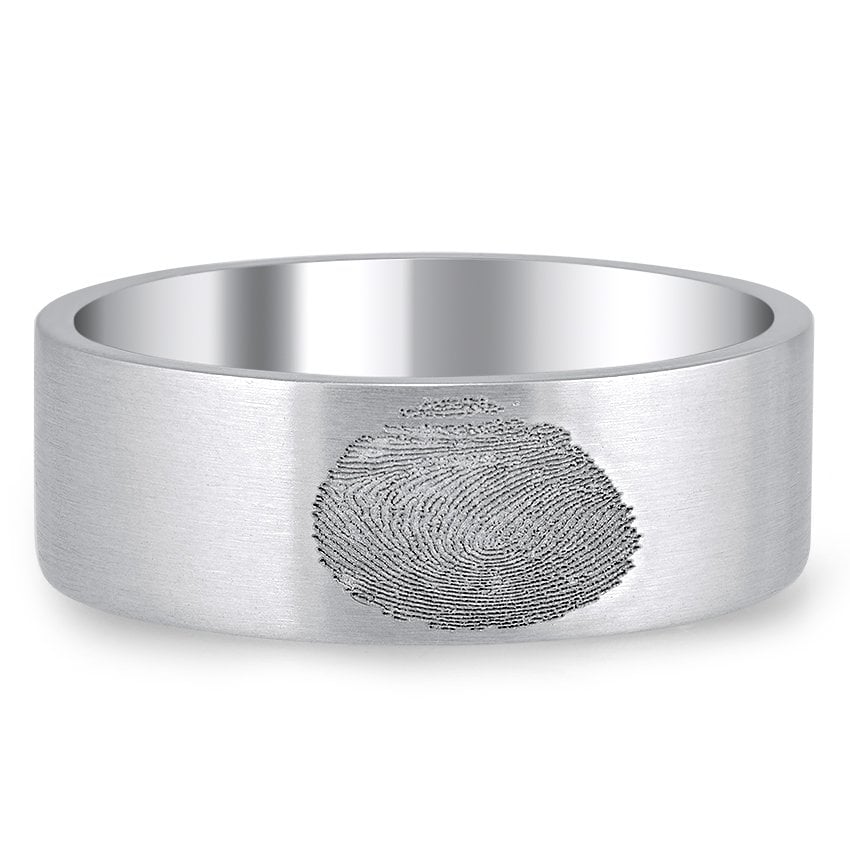 Fingerprints—those swirling indicators of our individual identity—are physical attributes that we tend to take for granted. They serve two physiological purposes: they produce friction (allowing us to pick up items with greater ease) and they amplify vibrations so that we are able to feel subtle textures. This scientific explanation, however, does not hint at a fingerprint's profound emotional associations.
Aside from the occasional handshake, we mostly join hands with those that we love. Holding your partner's hand makes you feel intimately bonded, while holding the hand of a child or elderly relative can be a protective gesture.We take a child's hand for safety when we cross the street, and we hold our partner's hand because it encourages romance and intimacy. When we hold hands we are leaving our fingerprints behind, perhaps as a hope that a part of us will stay with our loved ones when we part ways. And of course, your fingerprint is truly unique to you (did you know that even identical twins have different fingerprints?), and won't change over time.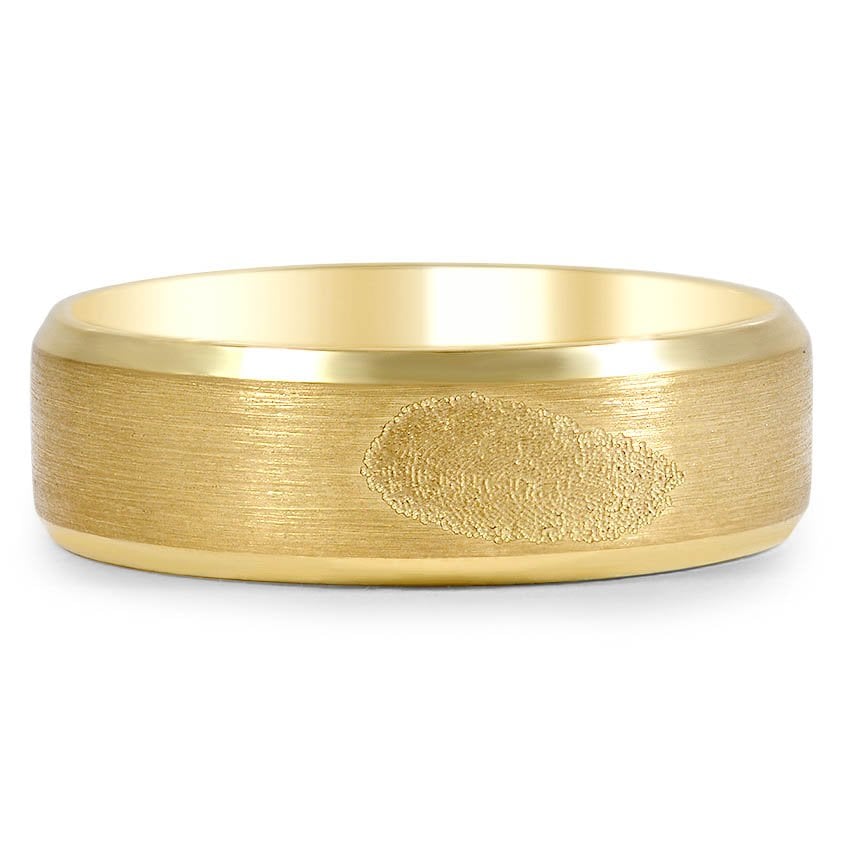 For these reasons, more and more couples are choosing to immortalize fingerprints on an item of jewelry, particularly on an engagement ring or a wedding band. The ancient Egyptians believed that a vein ran directly from the third finger of the left hand to the heart. While modern science has disproved this idea, the cultural connection between that finger and true love persists—and what could be more romantic than symbolically connecting your partner's fingerprint to your heart? Here at Brilliant Earth, we encourage you to celebrate your one-of-kind romantic connection with a custom designed fingerprint ring.
Custom Fingerprint Rings
Brilliant Earth's knowledgeable jewelry experts are ready to help you custom design your own fingerprint ring. The print can go on the inside or the outside of the ring, depending on your personal preference. Putting the fingerprint on the outside of the ring makes it a visible part of the design. On the other hand, placing the print on the inside of the ring allows you to keep the look of the ring traditional, but you'll have an intimate hidden detail on the inside. Keeping the fingerprint on the inside also gives you more ring options to choose from.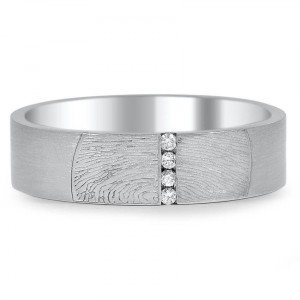 The process of creating a fingerprint ring is surprisingly simple on your end, you simply dab your finger (or thumb) on an ink pad and then onto a piece of paper, then take a clear photo of it and email it to us. Our jewelers then laser inscribe the fingerprint onto the ring with complete accuracy.
There are some limits on the size of rings that work for fingerprint rings—they have to be at least 5mm wide and a ring size of 7 or larger. (On smaller rings, the laser engraving can't be sufficiently accurate.) For this reason, fingerprint rings are a somewhat more common choice for men than for women, and can be a great option for a man who wants his ring to be a little more unique and embellished, but doesn't want to use precious gems or much outside embellishment. However, we certainly have created beautiful fingerprint rings for women with size 7+ fingers. If you have questions about your ring size, view our ring sizing guide.
Combining Your Prints
While many people choose to feature only their partner's fingerprint on their ring, some choose to combine two fingerprints on one ring. This is most often done by overlapping the two prints to some extent, leaving the rest of the print distinct and recognizable (a great visual representation of marriage, don't you think?). Putting both prints on the ring means that you are not only keeping your partner with you wherever you go, but you are also keeping a reminder of the commitment you have made.
Fingerprint Jewelry Options
If you would prefer a piece of fingerprint jewelry other than a ring, consider designing a custom pendant or pair of earrings. The back of a flat pendant or charm would be a great location for a fingerprint! Take a look at our custom jewelry gallery for inspiration.
Fingerprint Jewelry for the Whole Family
Fingerprint engravings aren't only for symbolizing romantic relationships. Creating a piece of jewelry that has a child's fingerprint engraved on it is a great way to show your love. It is common for parents to make imprints of their children's tiny feet and hands on clay or paper, but a piece of jewelry is more durable and portable. Jewelry bearing your children's fingerprints can be a sweet way to constantly carry a reminder of your children wherever you go.
Other Personalization Options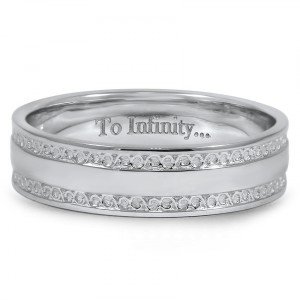 The sky is the limit when it comes to personalization. One more traditional idea is to engrave a personal message on the inside of the ring—something that only your partner would understand. Or, if there is something that you are both passionate about, such as sports or travel, you could represent that shared interest by incorporating it into your ring. Take a look at our custom ring gallery for inspiration. One Brilliant Earth couple had their initials (M and A) incorporated into the actual design of a custom ring.
Final Thoughts
Archaeologists have discovered fingerprints imprinted on clay tablets dating back to the ancient Egyptians and Greeks. It is unclear whether the prints were left there purposefully or whether it was simply a mistake, but in either case those people managed to leave a physical imprint of their existence that lasted for thousands of years. In a similar way, creating a piece of fingerprint jewelry allows you to live on. Imagine one of your distant descendants opening up a jewelry box and putting on your fingerprint ring–it would almost be as though you were holding hands across time.
What do you think of fingerprint rings?  Let us know on Facebook or Twitter or in the comments section!