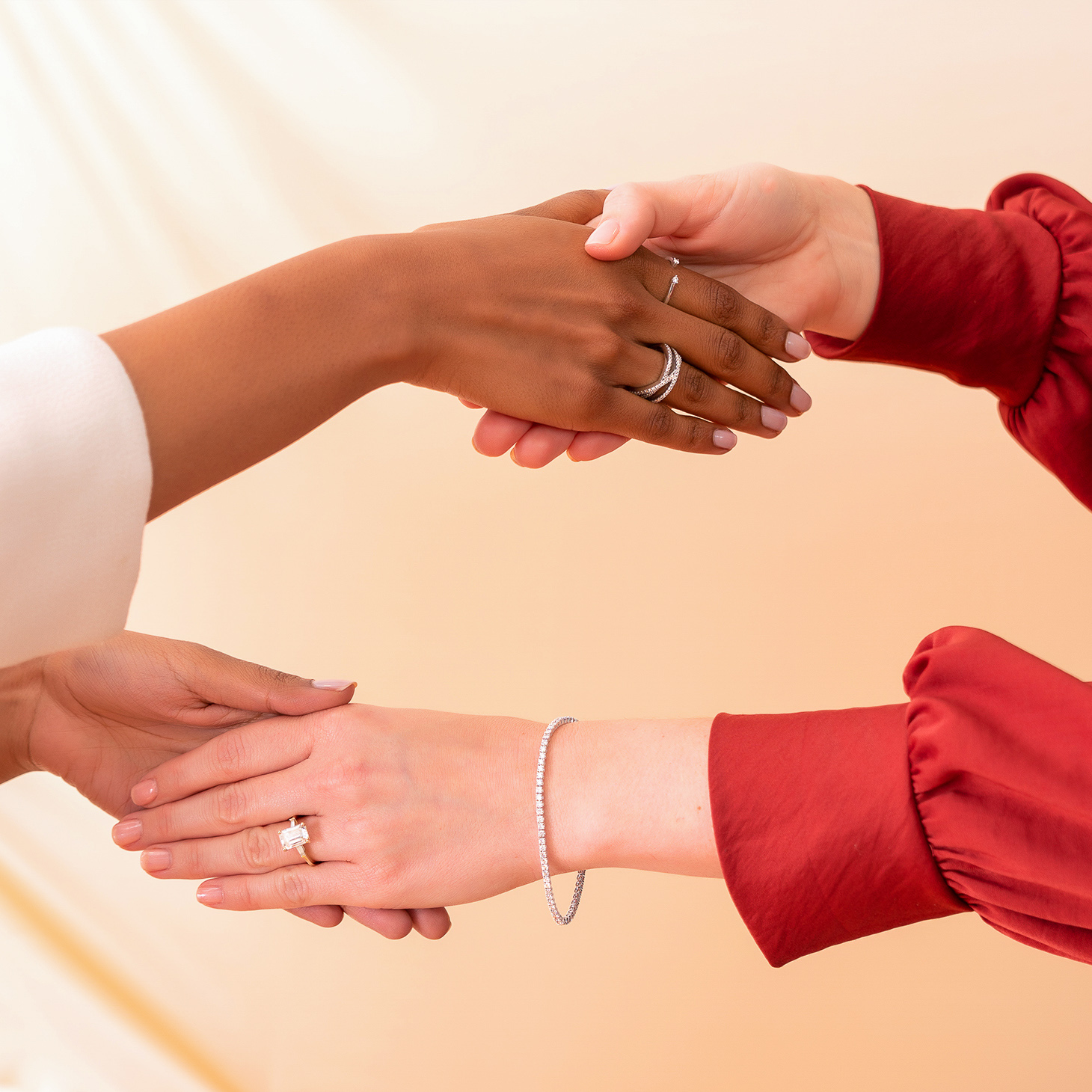 Modern life depends on technological integration. From calling loved ones, getting directions to a grocery store, or booking a dentist appointment, most activities are performed via a digital process. Despite this, a recent United Nations article states, "37% of women do not use the internet and 259 million fewer women have access to the internet than men." Lacking access to the internet limits women's ability to engage in our increasingly digital lives and jobs – and, "by 2050, 75% of all jobs" will be related to science, technology, engineering, and mathematics (STEM). As the ability to pursue careers in STEM relies on digital access, it is imperative that more women have access to technology. Thus, this year, the UN has designated the theme of International Women's Day as DigitALL: Innovation and technology for gender equality, to "recognize and celebrate women and girls championing the advancement of transformative technology and digital education."  
Here at Brilliant Earth, we champion and celebrate women on International Women's Day and every single day: at the end of 2022, 76% of our entire workforce, 69% of management, and 59% of senior leadership identified as female. And collaborations, such as our partnership with Moyo Gems, allow us to improve the lives of women across the globe via safer mining practices and improved equity in fair trade markets. In celebration of International Women's Day this year, we interviewed our female leaders – many of whom are at the forefront of cutting-edge STEM related fields – to learn about them and learn from them. Meet some of the many Brilliant women serving as role models in a digital age.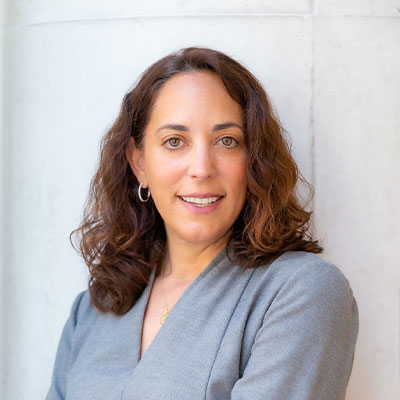 Beth Gerstein
CEO & Cofounder
Beth founded Brilliant Earth in 2005 with the belief that consumers deserve transparent and responsible practices, beautiful, high-quality, and unique products, and a personalized shopping experience that brings joy into the jewelry buying process. Further propelling her goal to foster a more socially responsible industry, she also serves on the board of directors for Jewelers for Children and the Women's Jewelry Association. Before Brilliant Earth, Beth specialized in satellite communications and business development, and worked for several corporations including Booz Allen & Hamilton. Beth holds a BS from Duke University, a Master's in Electrical Engineering from MIT, and an MBA from Stanford's Graduate School of Business.  
Q: What inspired you to pursue a career in STEM? What do you think could help more young girls pursue a future in STEM?  
A: I have always loved solving tough problems, and growing up, I found I was naturally good at math and science. I was always encouraged by my family and teachers to pursue my passion and to be ambitious about my dreams. To foster more women in STEM and business, it's important to instill confidence in girls, support them, present them with strong female mentors, and give them opportunities to shine. 
Q: What advice would you give women or girls considering a career in business? 
A: Don't be afraid to take risks even if you are uncertain about the outcome. Stretching yourself and facing new challenges (including being in the minority) can often feel uncomfortable – but this is where true professional growth and ultimately success happens. And remember, no one has all the answers, so it's okay if you don't. 
Q: Do you have any daily routines you feel contribute to your success? 
A: I am all about routine, actually. It allows me to have focused work time and ensure I spend time with my family. I always have breakfast and dinner with my kids and make time for long walks with my dog and husband. 
Q: What are your favorite podcasts for career growth and inspiration? 
A: I like How I Built This and Hidden Brain. 
Beth's Favorite Brilliant Earth Jewelry
I love my custom-cut lab diamond piece in the shape of our brandmark.

 
More from Beth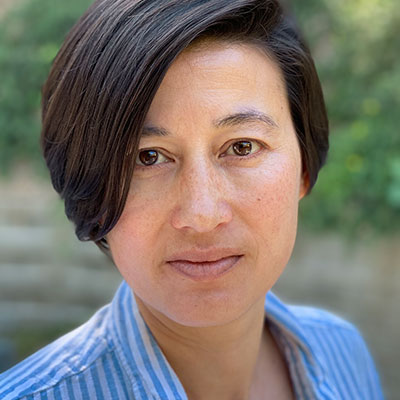 Allison Charalambous
VP of Responsible Sourcing and Sustainability  
Allison is passionate about leveraging corporate relationships and resources to make meaningful compliance and environmental impacts throughout the supply chain. With over 10 years' experience in sustainable business practices, she has previously led the Social Responsibility and Sustainability programs at Lucky Brand and overseen the Sustainability and Regulatory Compliance programs at SPARC Group. Allison holds a BA from UC Berkeley, and an MA in International Relations from the Fletcher School of Law and Diplomacy at Tufts University. She is fluent in Mandarin and Spanish. 
Q: What advice would you give women or girls considering a career in business? 
A: I encourage you to travel, live abroad, and learn new languages. Suffer through cultural miscommunications and become more open-minded! My professional experience in business is focused on international supply chains, so I'm constantly exposed to new industries and the cultures in which they operate. My time living abroad and my background in languages has influenced my ability to work within these communities, informs how I treat business partners, and how I evaluate risk in varying degrees of economic development. 
Q: What are your favorite books for career growth and inspiration? 
A: I am a huge fan of Bill McKibben, an author, educator, environmentalist, and activist. I love his book Deep Economy – The Wealth of Communities and the Durable Future. It's a reflection on the things we buy, the food we eat, the energy we use, and the money that pays for it all. He says, "our needs should not be at odd with the things we truly value." The more we nurture the essential humanity of our economy, the more we will recapture our own humanity.  
Q: What's the best career advice you've ever received? 
A: I love a quote from Madeleine Albright, former secretary of state: "there is a special place in hell for women who don't help other women."  I've worked with highly competitive people throughout my career whose competitive edge is to push others down for their own career advancement. Some of them were women. Sometimes we women are our own worst enemies. After working in that type of environment, I vowed not to repeat that behavior. I never want to look back on my accomplishments and realize I stepped on others to get here. 
Also, be transparent with trusted friends and former colleagues on your career advancement and salary: honest conversations I have had with a former colleague and my sister-in-law, both of whom are at similar professional levels, helped me navigate my career advancement and salary negotiations. Sometimes we shy away from talking about these steps and numbers at a granular level, but I've forced myself to have transparent conversations to gain insight and advice on how to advocate for myself and develop a playbook for my career path. 
Allison's Favorite Brilliant Earth Jewelry 
More from Allison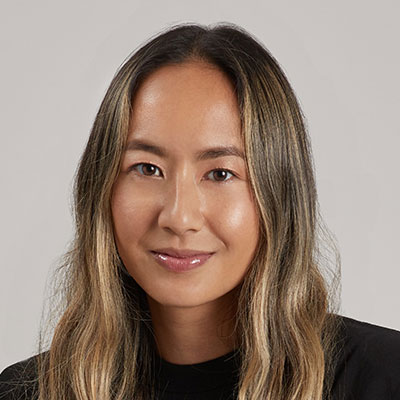 Annie Chen 
VP, Merchandising  
Annie oversees merchandising, planning, design, product development, and visual merchandising at Brilliant Earth. Annie has over 15 years of experience in strategy, merchandising, buying, planning, and design via various roles at Barneys New York, Coach, Bandier, and Italic. She holds a BA from UC Berkeley and an MBA from Wharton. 
Q: What inspired you to pursue a career in business? What do you think could help more young girls pursue a future in business? 
A: It's a bit of a cliché, but I do subscribe to the adage, "do what you love, and you'll never work a day in your life." I like to joke that I've managed to turn one of my favorite hobbies, shopping, into a career. Joking aside, pursuing an industry and role that you are genuinely passionate about will help you be more successful in the long run. And the long run is key – don't let short term setbacks cloud your vision on what you want to achieve in 3, 5, or 10 years.  
Q: What's the best career advice you've ever received? 
A: The best careers are rarely linear. What matters more than fancy titles and brand names is continual growth and learning, respecting the leaders you work for, making an impact, and enjoying the people you work with. Sometimes what feels like a detour can actually be a scenic route – it's only when you look back that you realize how the puzzle pieces fit together. I've held many different roles in my career and each one gave me the experience that prepared me for the next role and gave me the opportunity to develop a unique and well-rounded perspective. 
Q: What are your favorite books or podcasts for career growth and inspiration? 
A: I highly recommend following Adam Grant for bite-sized career advice and inspiration. I first met him while studying at Wharton, where he was a professor. He's earned quite the following for his unique perspective and willingness to challenge conventional ideas about workplace norms, corporate culture, and professional success. 
Annie's Favorite Brilliant Earth Jewelry
More from Annie
Kathryn Money
SVP, Merchandising and Retail Expansion  
Kathryn oversees Brilliant Earth's merchandising, product design, and inventory planning teams, as well as the company's omni-channel showroom expansion efforts. Prior to joining Brilliant Earth in 2014, she worked in investment and private equity banking and then transitioned to various leadership and advisory roles within jewelry and consumer industries. Kathryn attended the Carroll School of Management Honors Program, holds a BS in Finance from Boston College and an MBA from Stanford's School of Business.  
Q: What advice would you give girls considering a career in business? 
A: Don't be afraid to try something new or step outside of your comfort zone! Women frequently do not apply to a job unless they have already performed the vast majority of skills and responsibilities outlined in the job description, which works against them in pushing for more senior or new opportunities. If you've performed half of the responsibilities, it's a logical growth path from your current role, and if it's an area of growth that excites you, go ahead and apply! 
Q: What advice would you give women currently navigating their career journey? 
A: Women are less likely to negotiate when receiving a job offer, which leads to compounding effects over their career. They are also less likely to ask for and share information with peers about compensation, which is valuable data that can boost confidence and success in negotiating. I'd encourage female leaders to be more open with their network about this information and to vocalize their desire for continued growth and professional development so they can proactively work with their manager to identify new opportunities that build skills and increase exposure. 
Q: Do you have any daily routines you feel contribute to your success? 
A: Running is my preferred way to blow off steam and stay in shape (physically, mentally, and emotionally), whether it's running around San Francisco's parks and beaches or on the treadmill. I try to get up early and workout a few days a week, and I find that those days I'm more focused and energized. The other daily routine I practice with my family is citing what we are grateful for each night at dinner time. This makes us recognize our blessings, both big and small, and puts them into perspective. 
Kathryn's Favorite Brilliant Earth Jewelry
More from Kathryn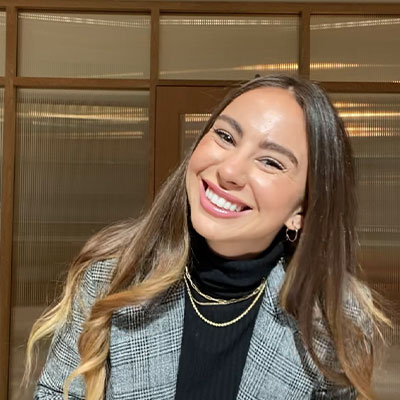 Kelly Shapiro 
Senior Brand Marketing Associate 
Kelly joined Brilliant Earth four years ago as a sales rep and quickly worked her way up to management. During that time, she pioneered our TikTok and Instagram live series, paving the way for her to take on new challenges as a member of the marketing department. These days, outside of her role as in-house influencer, you'll find her styling out photoshoots, working with influencers and VIPs, and running our newly founded in-house content creation program. In previous roles, Kelly worked in sales at a bridal boutique, spent time learning the ropes of wedding planning, and managed marketing duties at a wedding rental company. She holds a BS in Business Administration from the University of Oregon. 
Q: What advice would you give women or girls considering a career in business? 
A: Just go for it! The only thing holding you back is yourself. I was always considered 'too nice' to be successful in business and I think a lot of women often hear that. You can be a nice person while also being strong, vocal, and opinionated!  
Q: Do you have any daily routines you feel contribute to your success? 
A: I do my best to uphold a healthy work-life balance. I feel finding time to unwind at the end of the day allows me to show up and be my best self while at work. 
Q: What's the best career advice you've ever received? 
A: That feedback is a gift, and a great manager will give it to you often. Receiving constructive feedback can be hard because it is so easy to take it personally. But without feedback, there would be no growth. I am where I am now because I learned to listen to feedback and act on it. 
Kelly's Favorite Brilliant Earth Jewelry
More from Kelly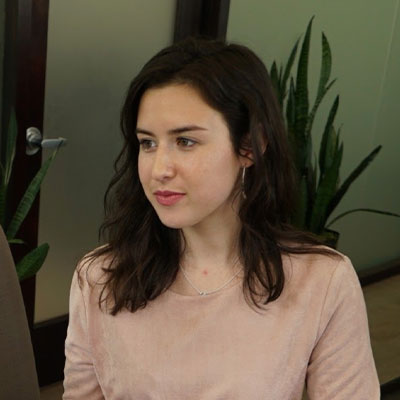 Kim Garcia
Director, Talent Acquisition  
Kim joined Brilliant Earth 7 years ago as an HR associate and now serves as director of talent acquisition. She helps leaders develop hiring plans and recruitment strategies to scale their teams. She also manages a team of professionals who create welcoming, efficient, and informative interview processes, and attracts top talent via effective brand strategies. Kim also heads the Diversity, Inclusion and Belonging function at Brilliant Earth, working with teams across the company to ensure we are actively maintaining our inclusive culture. She holds a BS in Psychology from Santa Clara University. 
Q: What advice would you give women or girls considering a career in business? 
A: Understand what your unique power is and embrace it, trust yourself, and build a network of strong women who can celebrate wins together – build each other up and lean on one another when needed. 
Q: What is rewarding about being a woman in business? 
A: It's rewarding to be able to contribute to the career growth of others. In my department, we have the unique position of influencing the careers of so many within the organization. And as a leader of my team, it is so rewarding to see them gain confidence, new skills, and push themselves outside of their comfort zones successfully. 
Q: Do you have any daily routines you feel contribute to your success? 
A: I take the time each evening to organize and orient the next day. Doing so has enabled me to feel prepared and confident, while also allowing me to pivot easily when things change. As I do with each of my team members, I have a weekly 1:1's with myself which has helped ensure I dedicate time towards being conscientious and reflective about my workload, priorities, and goals. It also ensures my 1:1's with my manager and my team members are the most effective. 
Kim's Favorite Brilliant Earth Jewelry
My east-west oval

prasiolite

cocktail ring

is my all-time favorite! 

 
More from Kim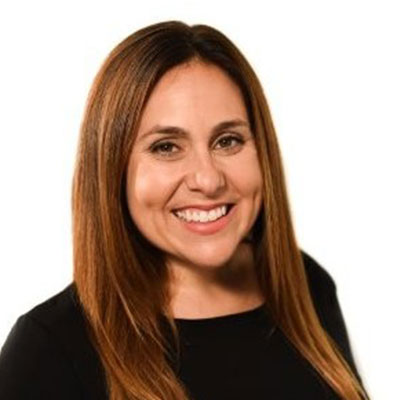 Lisa Perlmutter
SVP, eCommerce 
Lisa leads the brand's evolution in both bridal and fine jewelry categories, optimizing new market technology and driving brand awareness to support an omni-channel model that pairs digital channels with a growing number of showrooms nationwide. Previously, Lisa served as VP of client experience at Sephora, director of product management at Mancy's, and got her start in PR at WorldRes and Schwartz Communications. She holds a BA from George Washington University and lives in San Francisco with her two sons. 
Q: What inspired you to pursue a career in STEM?  
A: I love to solve complex problems and work through new applications for technology. One thing that drew me to Brilliant Earth is how do you sell 'special snowflakes' (diamonds) online; how can you showcase and help educate consumers on the differences to ensure they make the best buying decisions for themselves. I started my career in online travel before people were comfortable buying airline tickets on computers (there used to be these people called travel agents!) and that really helped solidify how much I love taking the complexity out of something and making it easy. 
Q: What are your favorite books or podcasts for career growth and inspiration?  
A: Podcasts: I love The Daily, Smartless and all things Malcolm Gladwell. When I want to think about career and business inspiration, I love How I Built This and Business Wars. 
Books: I typically read a lot of fiction to decompress. You can always find new inspiration from unplugging. 
Q: What's the best career advice you've ever received?  
A: Don't be afraid to ask for more – if that's more projects, responsibility, or a title. It's important to always be growing and laterally is just as important and upward. It's the project or initiative that pushes you out of your comfort zone, that maybe you 'don't know how to do,' that makes you grow the most in your job and in your life. 
Lisa's Favorite Brilliant Earth Jewelry
More from Lisa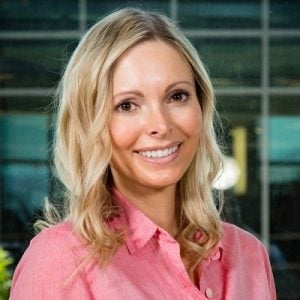 Molly Parker
Senior Director, Site Optimization & Content  
Molly owns Brilliant Earth's site content strategy, content A/B testing, promotional marketing strategies, and oversees creative operations. With over 18 years of experience, she has served as the head of content & creative at Overstock.com, director of eCommerce at Sports Authority, and as an eCommerce buyer at Dillard's. Molly holds a BS in Merchandising & Business from the University of North Texas. 
Q: What advice would you give women or girls considering a career in e-commerce? 
A: eCommerce is a fast-paced and exciting industry – no two days are the same. From creativity to data analysis, it's a field that allows you to stretch different muscles. My advice to women considering a career in eCommerce would be to spend time researching different parts of the business to see what excites them. They should seek out brands who align with values they're passionate about. When you work in eCommerce, you are an extension of the brand in so many ways – so feeling good about the work you're doing is very fulfilling. 
Q: Do you have any daily routines you feel contribute to your success? 
A: I like to wake up early every morning and work out, do my daily affirmations, eat breakfast, and check the news. I was never someone who could sleep in until the last minute and immediately log onto work. I like having dedicated "me" time, so I'm more grounded before starting my workday.  
Q: What's the best career advice you've ever received? 
A: Be your own advocate. No one is more invested in your success than you are. 
Molly's Favorite Brilliant Earth Jewelry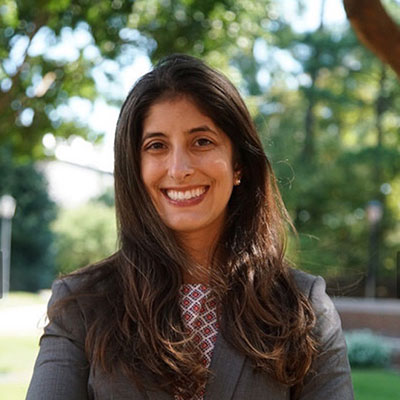 Soraya Alivandi
Senior Digital Product Manager 
Soraya manages our website and site experience from a product management perspective. In previous roles, she has served as a product manager for a university, focusing on fundraising and higher education technology and as a product manager for E&J Gallo, owning omni-eCommerce. Soraya holds a Bachelor of Arts in International Relations & Arabic Language from Tufts University and an MBA from UNC's Kenan Flagler Business School. 
Q: What advice would you give women or girls considering a career in STEM? 
A: STEM skills are highly transferrable. Just because you go to school for engineering doesn't mean you have to be an engineer – these disciplines cultivate a way of thinking that is highly attractive to future employers, particularly in business. 
Q: Do you have any daily routines you feel contribute to your success? 
A: I am a big fan of the morning workout – there's something about rolling out of bed and going straight to the gym that makes me feel like my day is set up for success. Afterwards, I feel accomplished, and the rest of my day is smooth sailing. 
Q: What's the best career advice you've ever received? 
A: It's as important to run towards a new opportunity as it is to run away from an unfulfilling one. 
Soraya's Favorite Brilliant Earth jewelry pieces? 
Final Thoughts
In an increasingly digital world, it is imperative that women have equal access to technology to achieve the success and fulfillment (as well as overcome the challenges) expressed by our female leaders today. To learn more about improving technological access for women across the globe, explore the UN's website. 
Sources 
United Nations (n.d.). DigitALL: Innovation and technology for gender equality. https://www.un.org/en/observances/womens-day