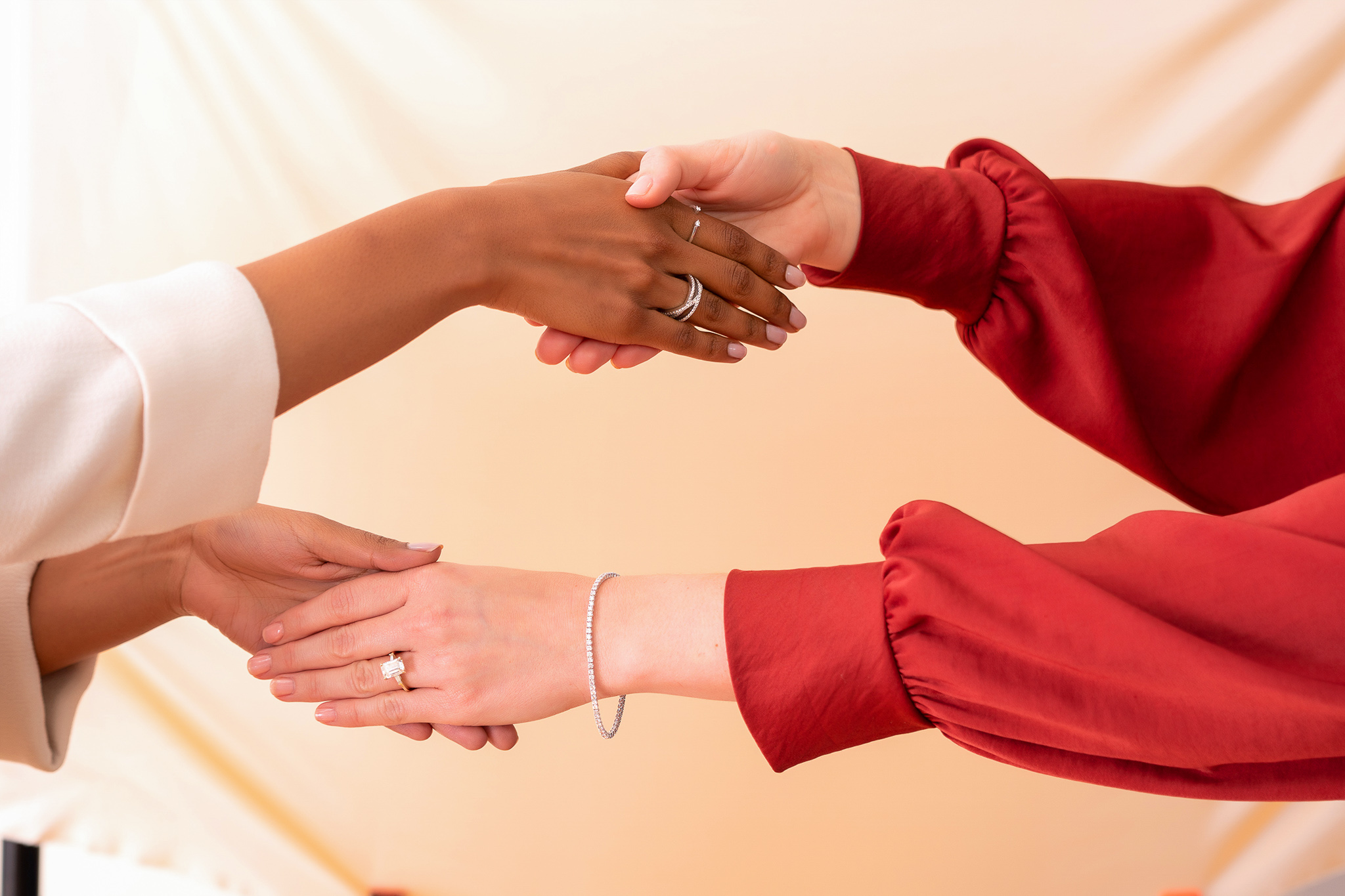 It's no secret that women have been notoriously underrepresented in leadership roles.
According to McKinsey's latest Women in the Workplace Study, for every 100 men promoted to manager, only 85 women were promoted over the past year. Brilliant Earth has always worked to combat these kinds of statistics by celebrating women's achievements, raising awareness against bias, and taking action for equality. Brilliant Earth's staff is 81% female across the entire company, with 75% of their leadership level (manager level or above) also made up of women – not to mention CEO and Co-Founder Beth Gerstein.
This year's theme for International Women's Day, "Choose to Challenge," inspired us to reach out to some of our top female leaders to share their advice for other working women looking to advance their careers (as well as ask them about some of their favorite Brilliant Earth jewelry!).
Prioritize Building & Fostering Relationships
"This often gets deprioritized, particularly for women who are balancing work, family and other commitments. It's important to connect with people outside of your immediate circle to nurture and build your brand because there are so many unexpected ways your network can work for you – including getting great advice, new insights, inspiration or tapping into new service providers and employees." – Beth Gerstein, CEO & Co-Founder
Beth's Favorite Brilliant Earth Jewelry:
Of course, Beth loves all Brilliant Earth jewelry, but lately she's loving the Solidarity Diamond Pendant (which supports hunger relief through Feeding America's COVID Relief Fund), the Mazarine London Blue Topaz and Aquamarine Earrings, and the Lunette Diamond Ring in 18K yellow gold.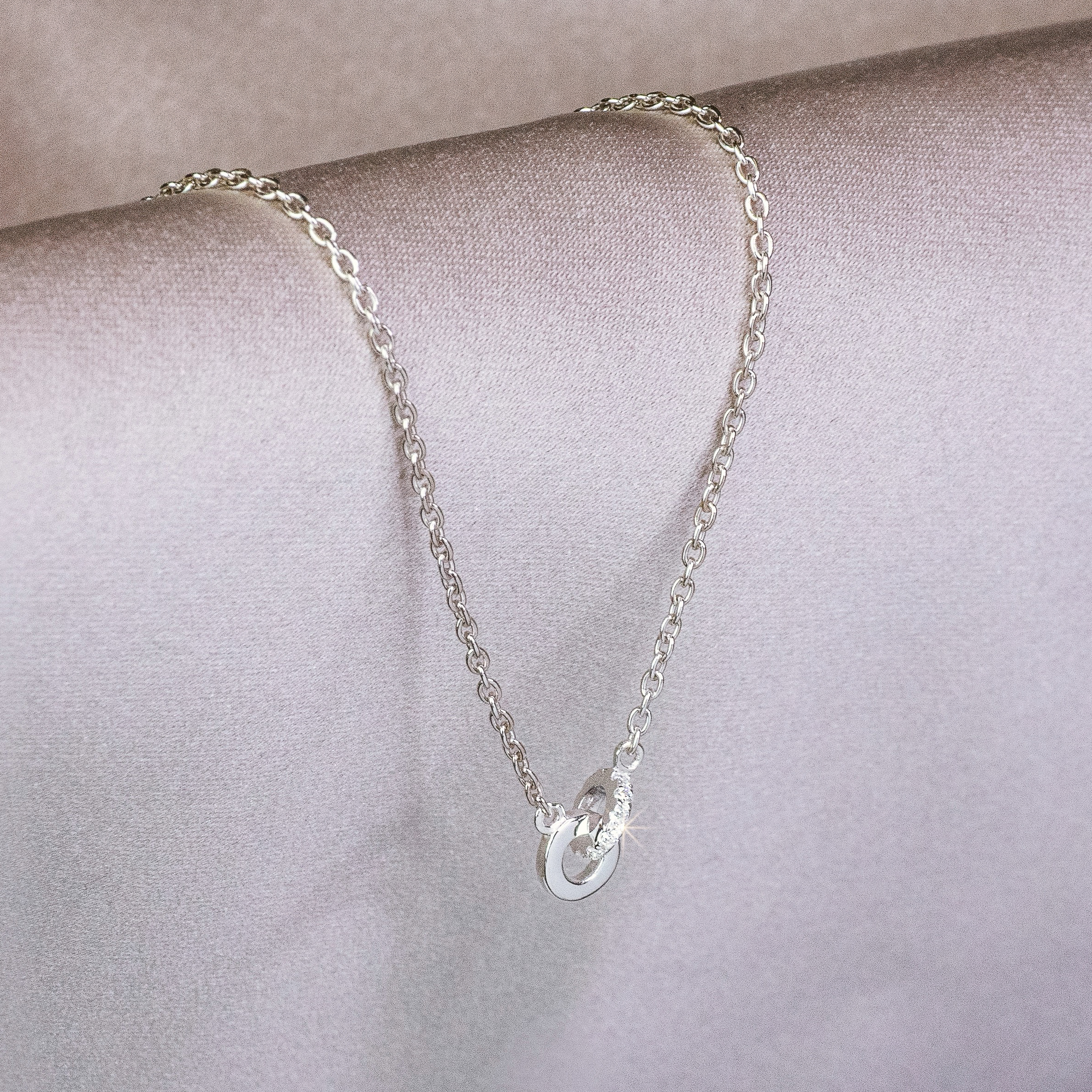 Seek out Diverse Role Models
"Having a diverse range of role models in my career, including many strong female leaders, has shown me that there is no 'one type' of leader I must become to be successful. Knowing this empowers me to feel like I can carve my own path and bring who I am into how I lead. I recommend female professionals seek out opportunities to connect with other female leaders for their guidance, motivation and inspiration." – Sharon Dziesietnik, SVP, Customer Operations
Sharon's Favorite Brilliant Earth Jewelry:
Sharon is a fan of bold modern styles like the Zenith Ring in 18K yellow gold from our Mx Collection of gender neutral rings, as well as the Diamond Link Bracelet.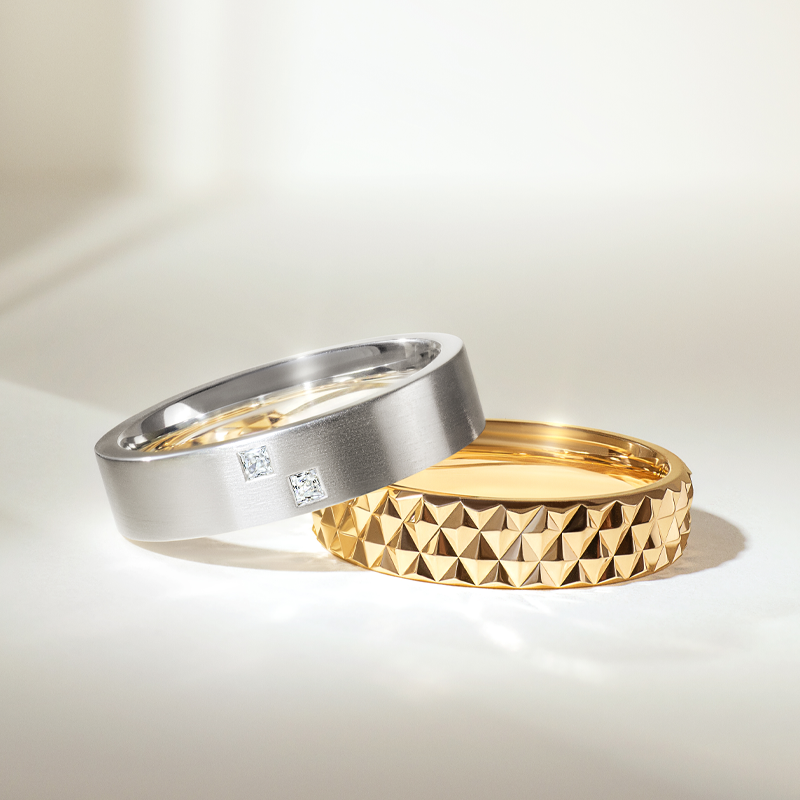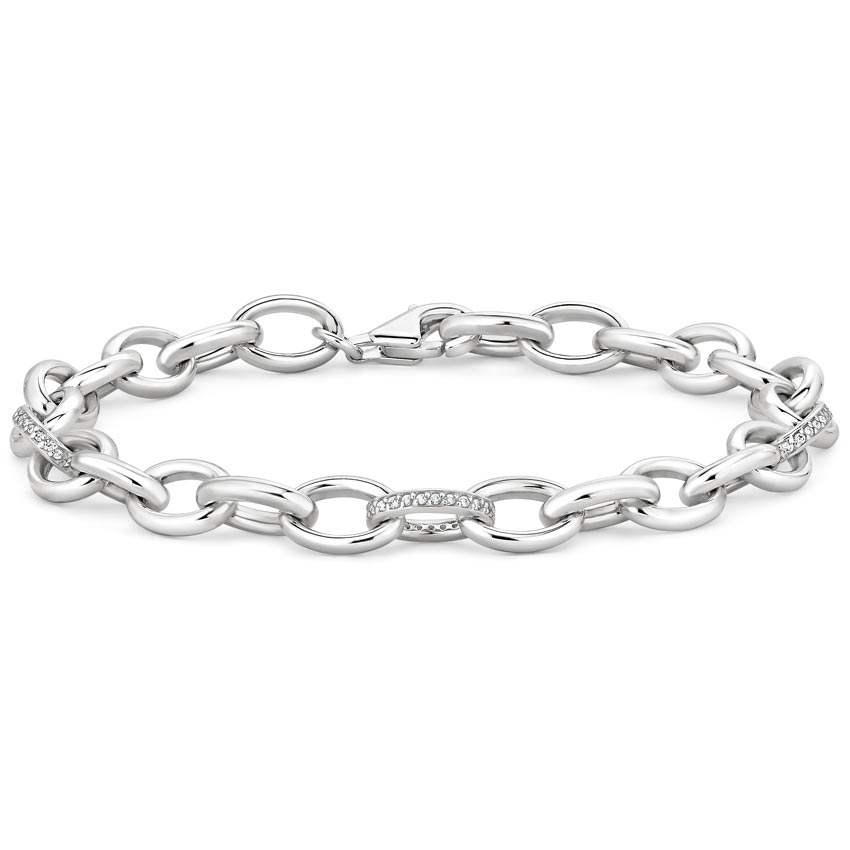 Just Ask!
"Women are less likely to negotiate when receiving a job offer, which leads to compounding effects over their career. They are also less likely to ask for and share information with peers about compensation, which is valuable data that can boost confidence and success in negotiating. I'd encourage female leaders to be more open with their network about this information and to vocalize their desire for continued growth and professional development so they can proactively work with their manager to identify new opportunities that build new skills and increase exposure." – Kathryn Money, SVP, Merchandising & Retail Expansion
Kathryn's Favorite Brilliant Earth Jewelry:
Kathryn loves the look of luxe diamond jewelry like the Arista Eternity Diamond Ring, the show-stopping Olivetta Diamond Ring in 14K rose gold, and classic diamond studs like the Four-Prong Round Diamond Stud Earrings in 18K white gold.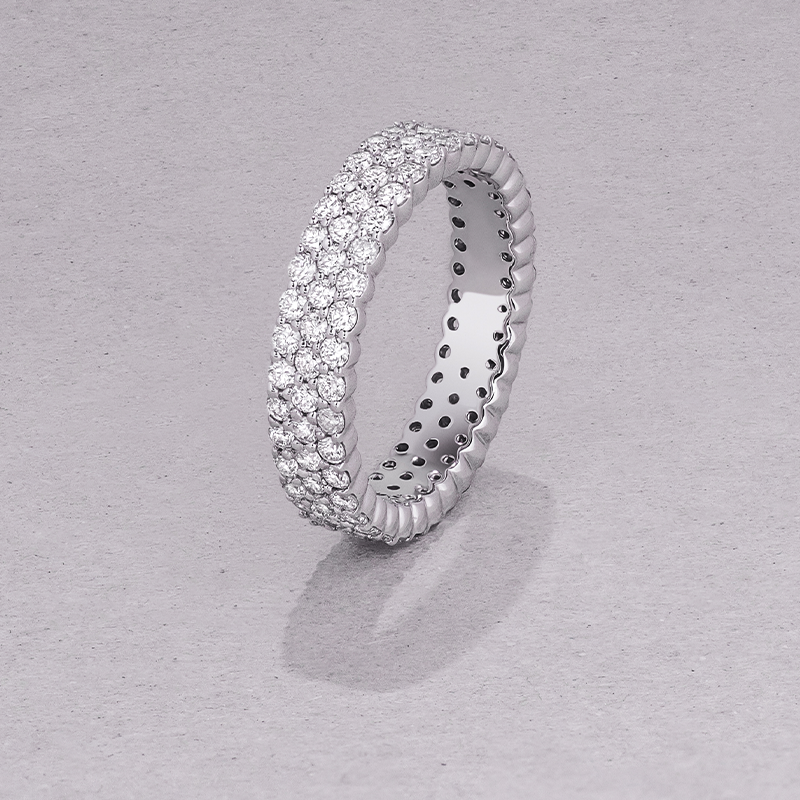 Don't Shy Away from Moving Laterally
"Taking a lateral move to learn a new area can be more important than moving 'up.' These types of moves can help you grow and prepare for a role that might be available three to five years down the line, which is why it's important to not always be thinking about the next promotion. Instead, use a lateral move as an opportunity get out of your comfort zone and learn from your new peers." – Lisa Perlmutter, VP, eCommerce
Lisa's Favorite Brilliant Earth Jewelry:
Elegant jewelry with surprising details is Lisa's favorite! For example, the Simone I. Smith Signature Small Hoop Earrings that feature a double hoop, the Secret Halo Diamond Stud Earrings with a twinkling halo of hidden diamond accents, and the glamorous Sweeping Ivy Diamond Engagement Ring with "vines" of marquise diamonds.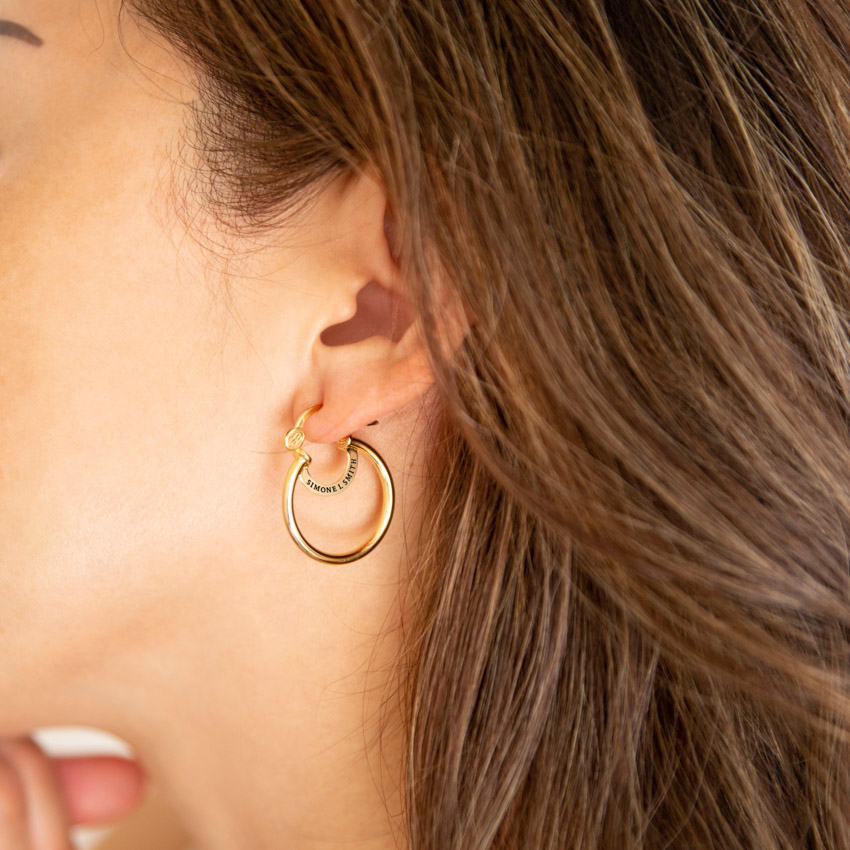 Be Open to Unexpected Opportunities
"Throughout my career, I've learned how important it is to be open to new opportunities that might not have been exactly what I had first envisioned for my career progression. Recognizing a need, stepping up to take action and being open to where that new course might take you can make all the difference in your career." – Mary Pat Chmiel, Director of Customer Experience
Mary Pat's Favorite Brilliant Earth Jewelry:
Mary Pat's style is pure fun, and she is drawn toward beautiful gifts with meaning. A percentage of every purchase of her favorite Simone I. Smith Honeycomb Hoop Earrings and Inner Compass Light Brown Diamond Pendant will be donated to the NAACP Legal Defense and Educational Fund and Feeding America's COVID-19 Response Fund, respectively. The colorful Rainbow Ring she loves is part of our exclusive Mx Collection of gender neutral rings.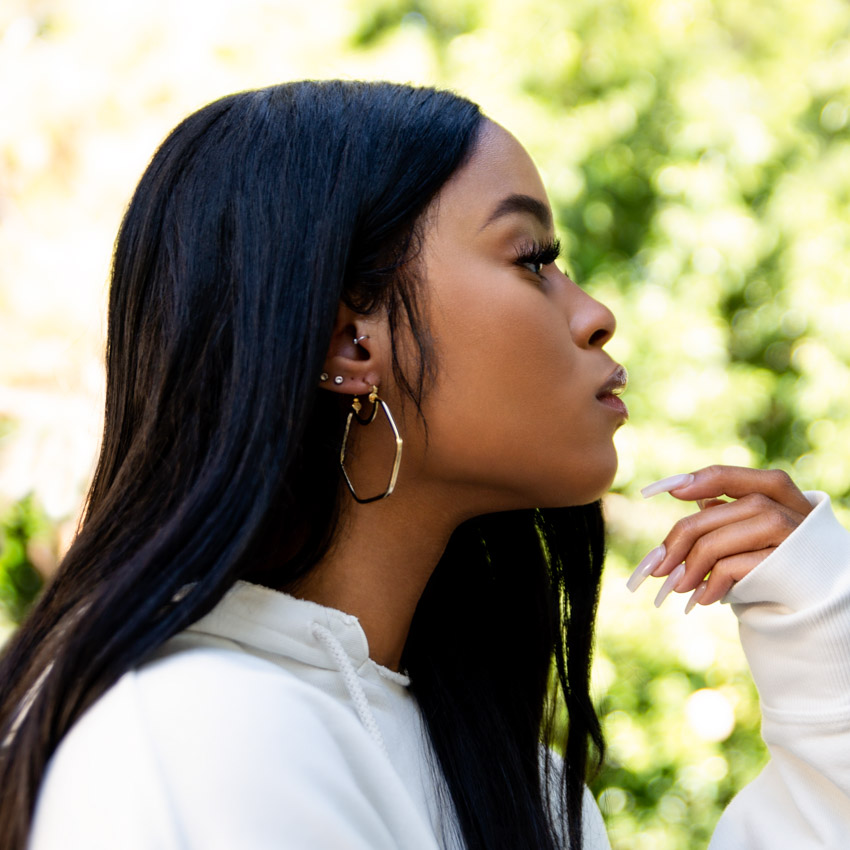 Stay True to Your Goals
"In my experience, we are happiest and most fulfilled – professionally and personally – when we clearly define our goals. As I have worked to grow my own career, I have said yes to every opportunity presented to me because I knew that each challenge would help me progress towards achieving my goals in some way. On the other hand, I have also worked with brilliant and talented colleagues who have carefully weighed opportunities at work against their personal priorities to determine what works best for them. There is not a one-size-fits-all way to approach opportunities that arise; rather, it's important to make sure the choices you make map back to your overall goals. Plus, never hesitate to shift gears if your priorities change – change is human!" – Audrey Brooks, Director of Retail
Audrey's Favorite Brilliant Earth Jewelry:
Audrey's favorite look of delicate gold jewelry is on trend! Like Lisa, she loves the Simone I. Smith Signature Small Hoop Earrings. Her other favorite dainty gold jewelry includes the Rae Diamond Ring and classic Round Diamond Stud Earrings in yellow gold.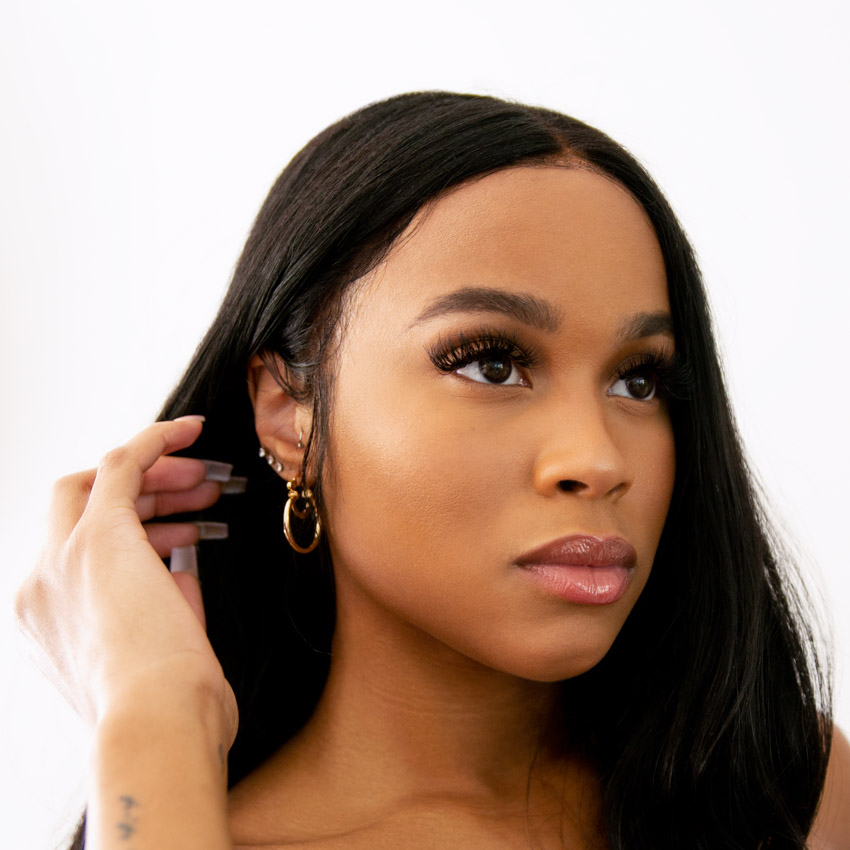 Final Thoughts
Do you have any career advice you would add to this list? Let us know in the comments below or on our Instagram, Twitter, or Facebook!