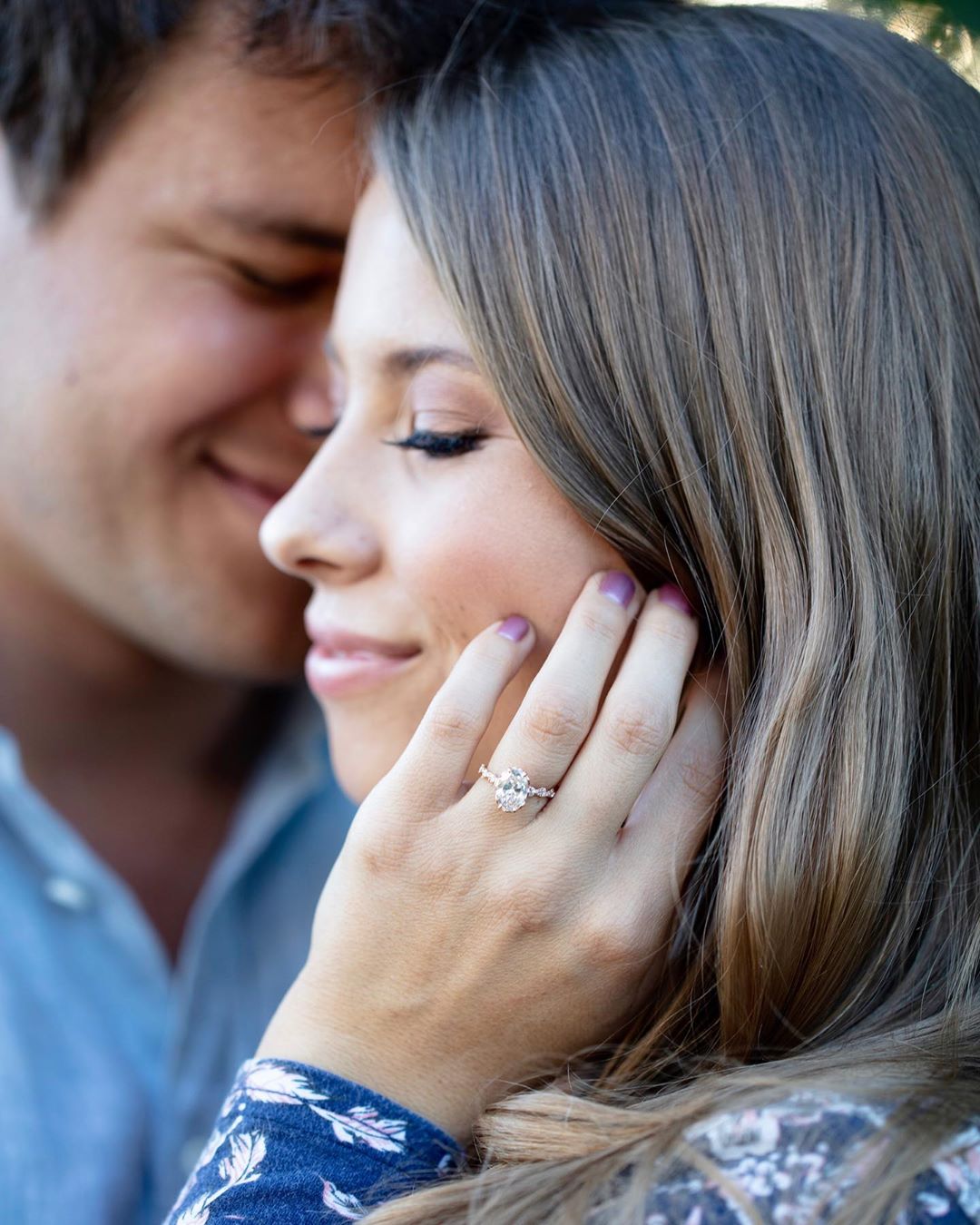 Bindi Irwin's Engagement Ring via Instagram @bindisueirwin
Bindi's nature-inspired engagement ring is the perfect nod to her commitment to wildlife and conservation!
Her romantic ring features a 2.01 carat oval diamond set in a delicate diamond adorned rose gold band featuring twisted vine details. In a comment on her Instagram engagement announcement, Bindi wrote, "For those wondering about my ring, I'm so happy to share. My ring features a lab grown diamond and is made with rose gold recycled metal. Chandler was incredibly thoughtful when he chose it, the ring captures the essence of who I am (with its vintage flare) and our life together, with the twisted band and scattered diamonds."
We love that she and Chandler chose responsibly sourced materials for her ring! Brilliant Earth is proud that the jewelry we create is made with primarily recycled and re-refined precious metals. We also offer a wide selection of lab created diamonds, which display the same physical, chemical, and optical characteristics as natural diamonds, but require no mining.
For fans of Bindi's beautiful nature-inspired ring, we've rounded up our favorite lookalike styles below!
Petite Twisted Vine Diamond Ring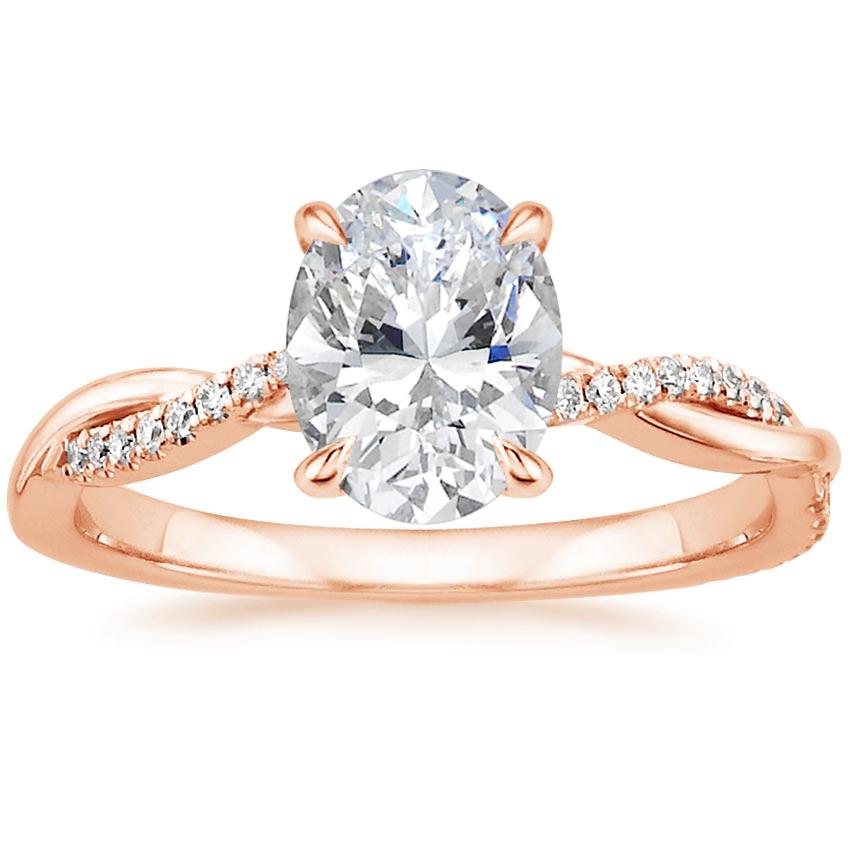 This beautiful ring features a gently twisting rose gold band entwined with a ribbon of glittering pavé diamonds.
Petite Luxe Twisted Vine Diamond Ring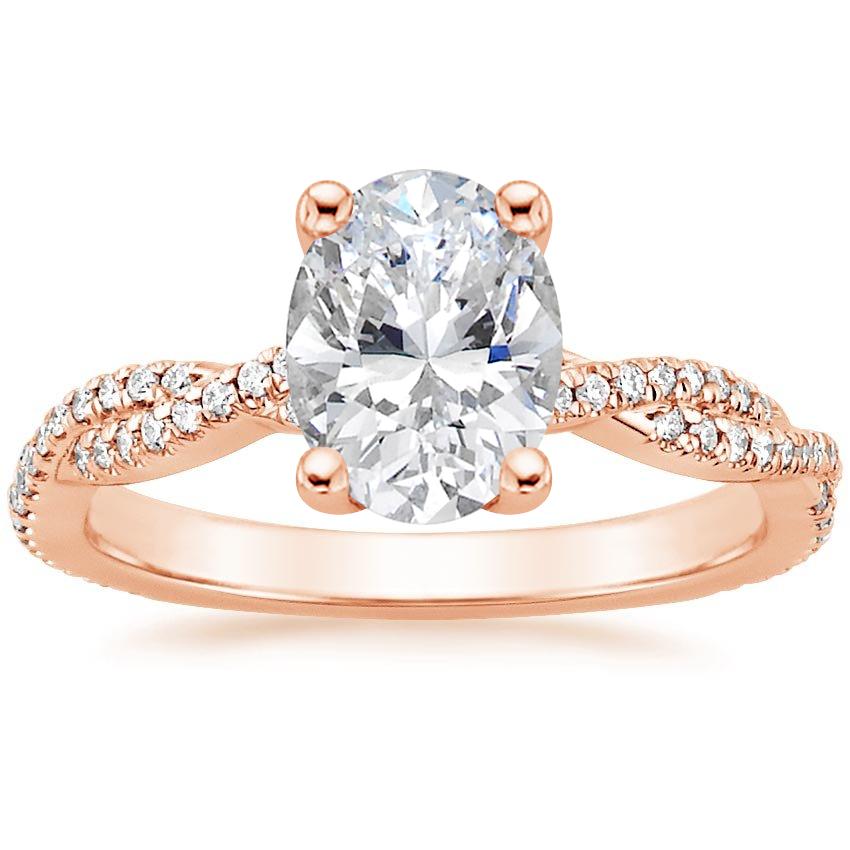 The Petite Luxe Twisted Vine Diamond Ring adds shimmering pavé diamonds to both twisting strands of precious metal for an sparkling look.
Tressa Diamond Ring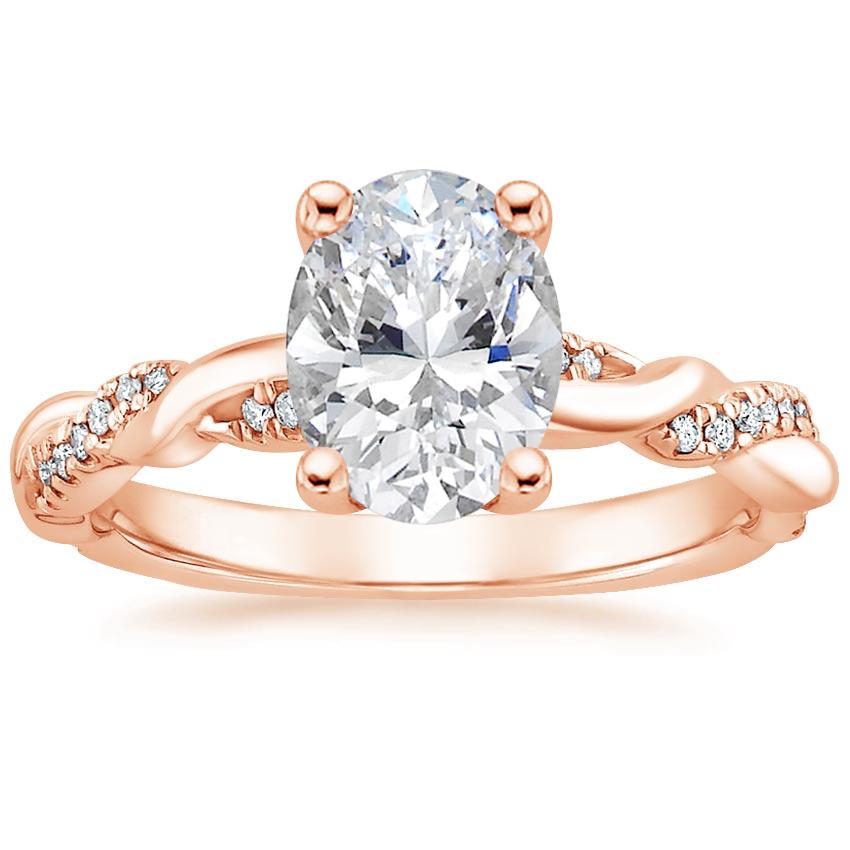 With wider bands of shimmering rose gold and glittering diamond twists, the Tressa Diamond Ring is a beautifully unique setting.
Meadow Diamond Ring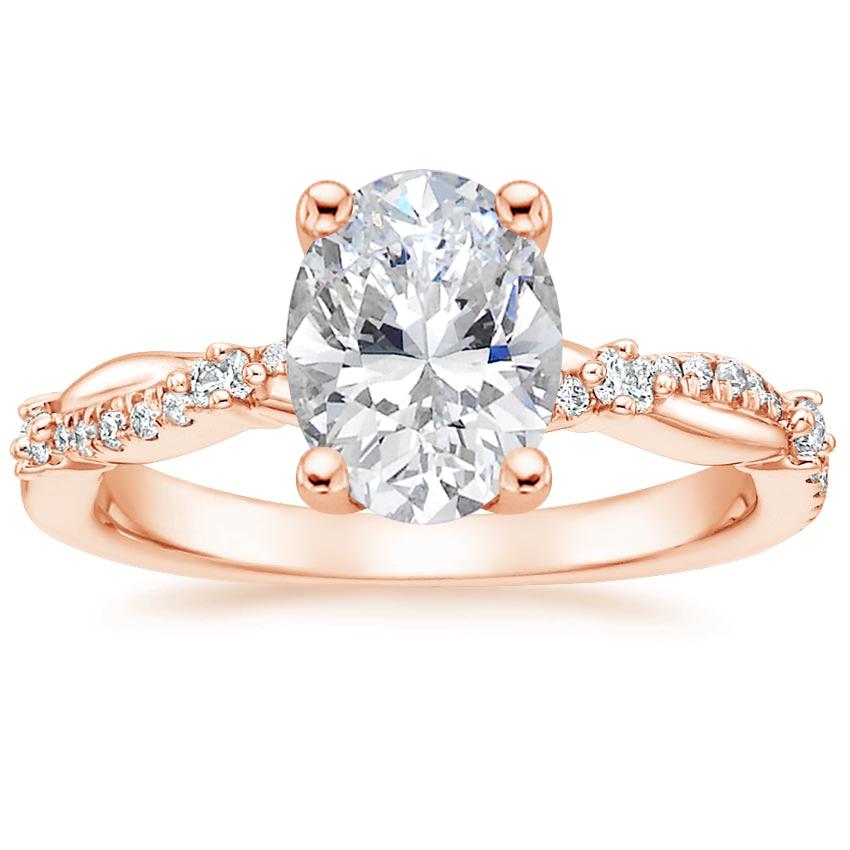 Along the gently twisting strands of pavé-set diamonds and rose gold, the Meadow Diamond Ring features slightly larger, round brilliant cut diamond accents at the twisted points of the band for added dimension and fire.
Petite Twisted Vine Halo Diamond Ring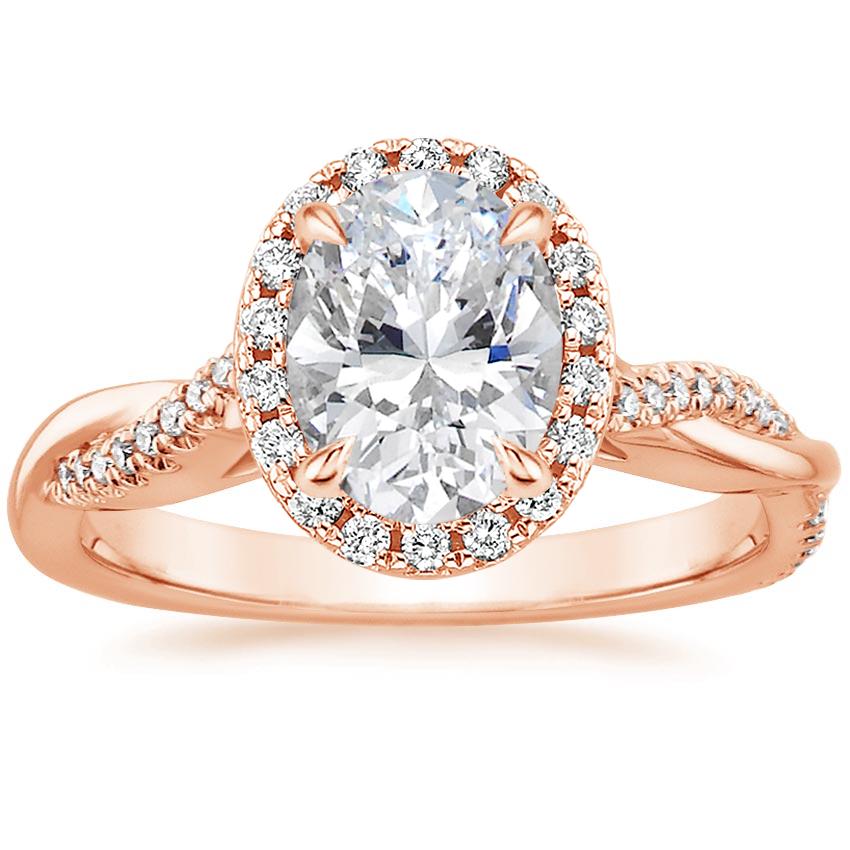 This enchanting halo ring features a strand of diamonds entwined with a high polished ribbon of precious metal for a captivating, nature-inspired look.
Three Stone Petite Twisted Vine Diamond Ring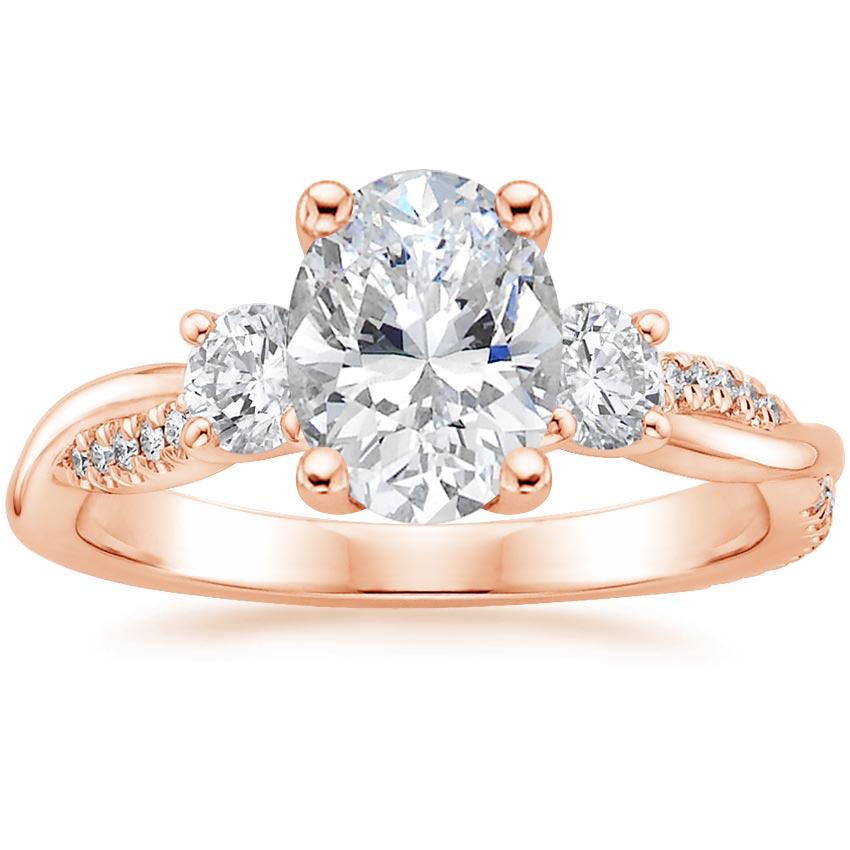 Those who love the symbolism behind Bindi's ring may love the symbolic three stone ring, which signifies a couple's past, present, and future together.
Twisted Vine Ring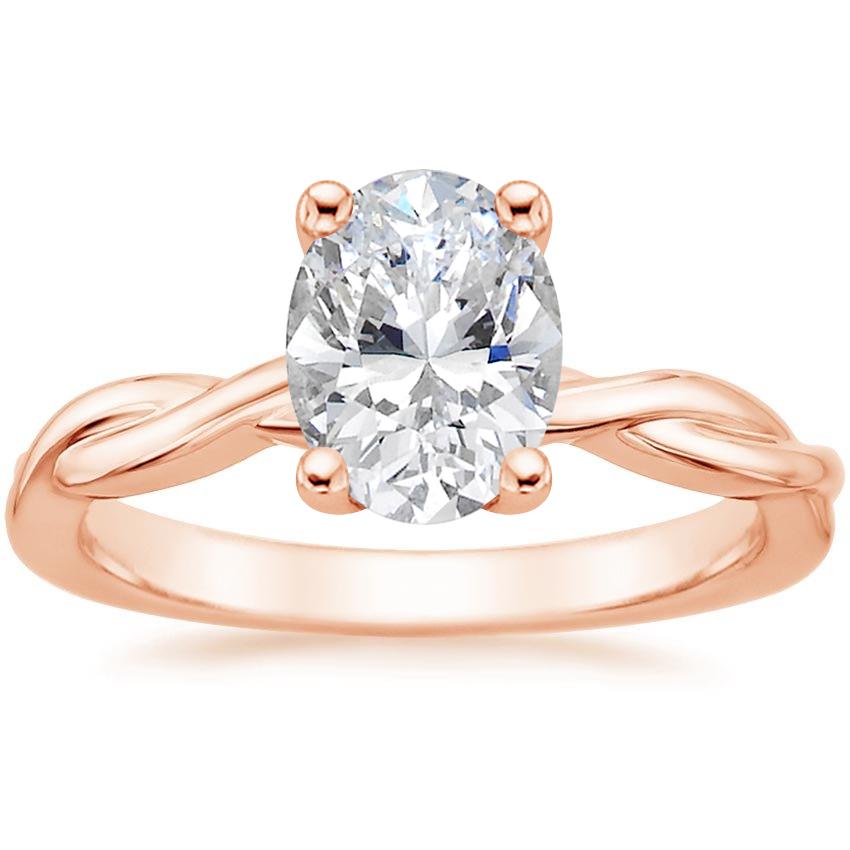 For fans of solitaire rings, the Twisted Vine Ring is a wonderful choice. The high-polish 14K rose gold of this rings gleams and shimmers along the twists of this band and highlights the sparkle of the center diamond.
Final Thoughts
Congratulations again, Bindi and Chandler! Would you choose a lab created diamond like Bindi and Chandler? Let us know in the comments or on our Twitter, Facebook, and Instagram!