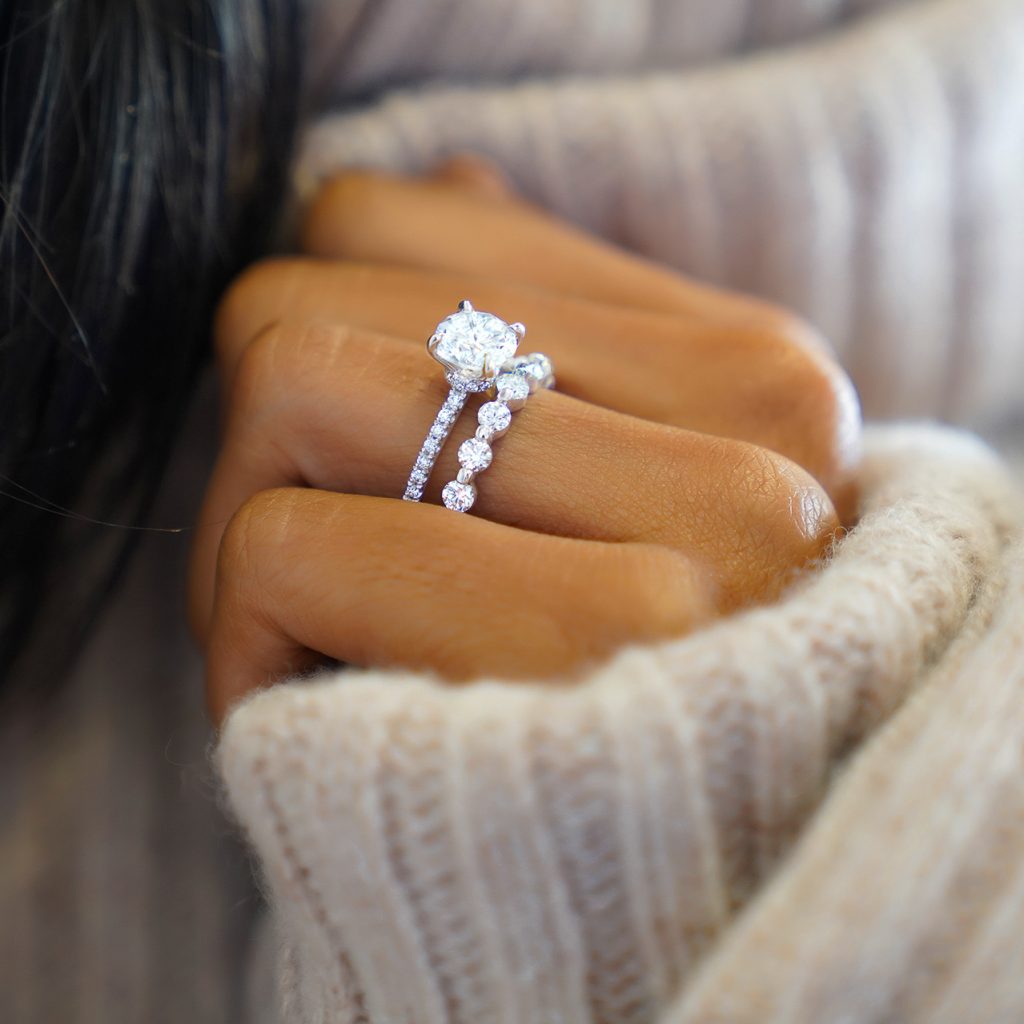 It's almost time to ring in a new year!
As 2019 and the holiday season rush by, we're looking ahead to what we anticipate will be some of the most popular engagement ring trends in the next year. We've pulled sales data and the expert opinions of our jewelry specialists to make some educated predictions about what will be some of the most popular engagement ring styles in 2020. Read on to learn more!
Elongated Diamond Shapes
Elongated cuts – including oval, emerald, elongated cushion and pear – have continued to skyrocket in popularity over the last year. In fact, Pinterest trends indicated searches for 'elongated cushion engagement rings' are up 143%.  With celebrities like Jennifer Lopez, Katherine Schwarzenegger, Kelly Dodd, Bindi Irwin and more sporting these types of rings, we expect these chic shapes to remain popular in 2020.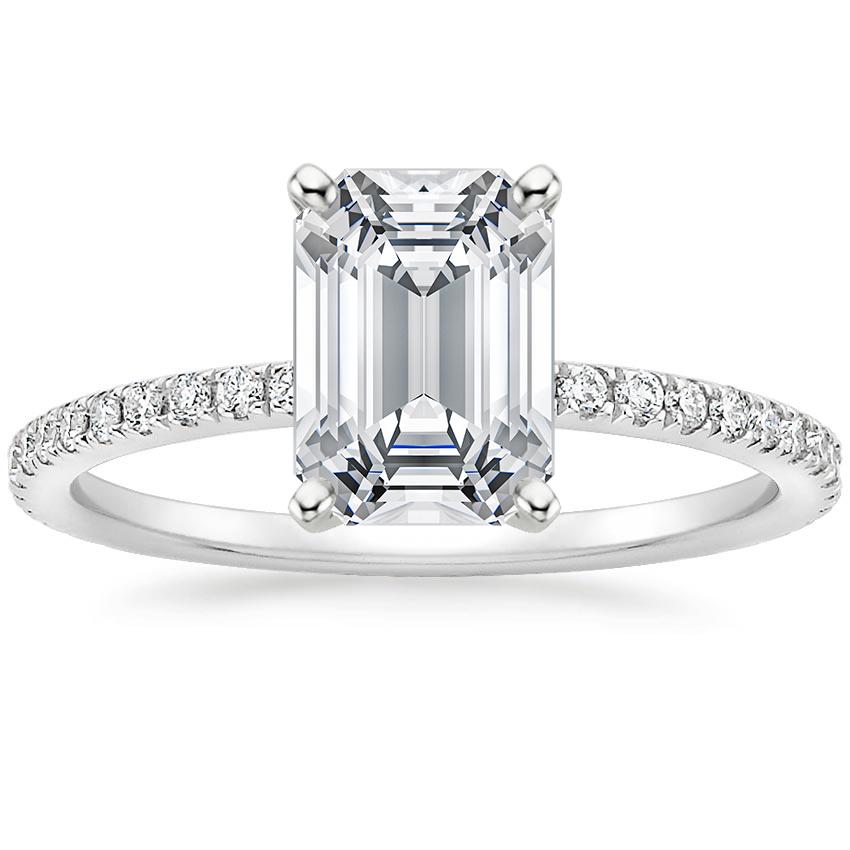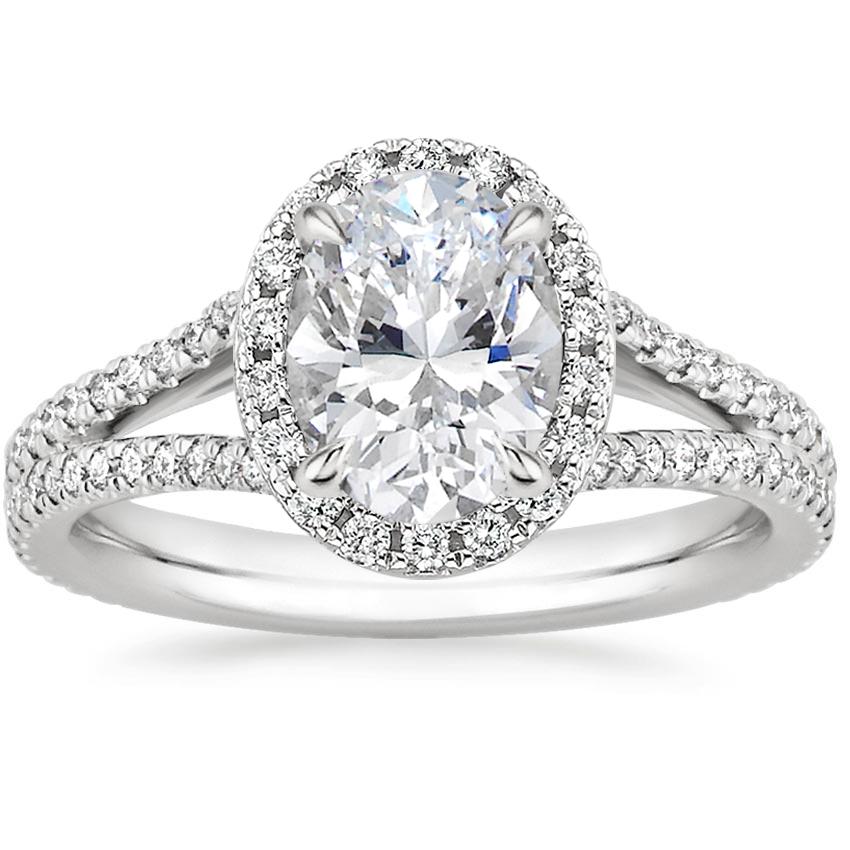 Yellow Gold
With former Bachelorettes JoJo Fletcher and Rachel Lindsay both opting for yellow gold, the metal is staying in the spotlight as we move into 2020. Yellow gold's warm tone pairs beautifully with classic and vintage inspired styles.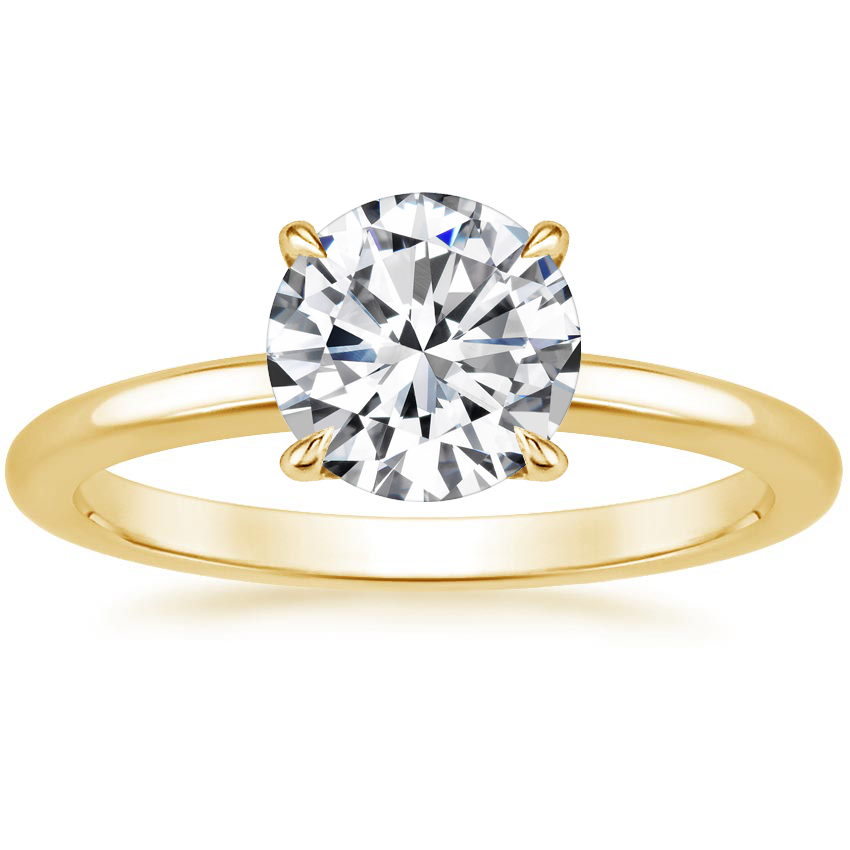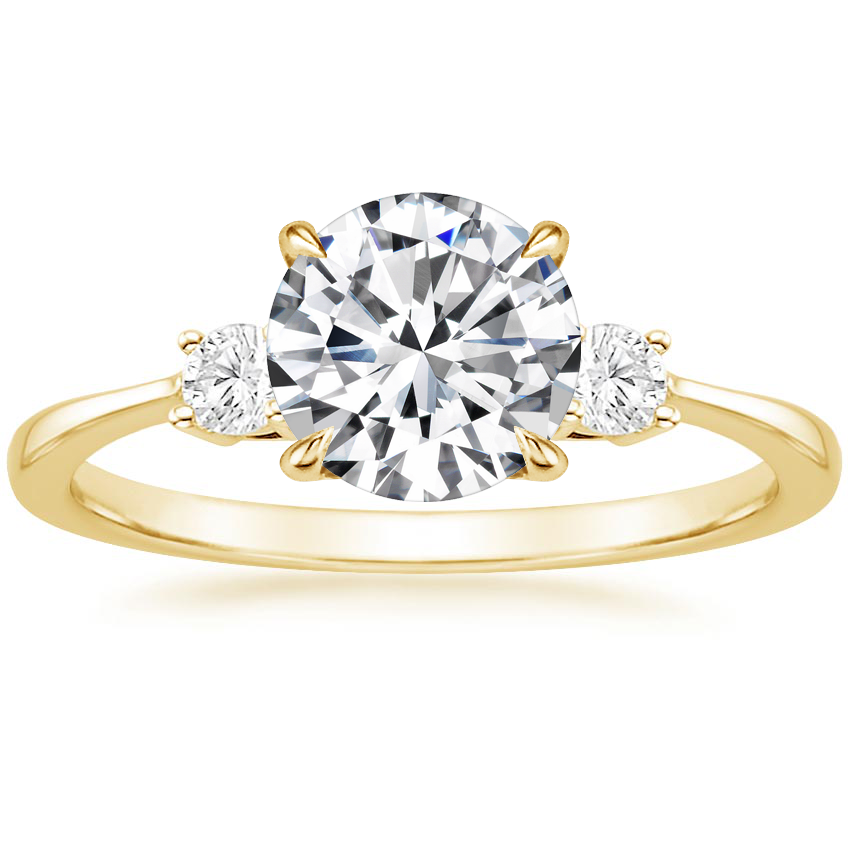 Stacked and Nested Rings
In the year ahead, we believe brides will continue to lean towards more classic engagement rings but spice up their look with stacks of sparkling bands – like Hailey Bieber's double wedding band set, accenting her ring from above and below. Whether diamond-accented, curved, chevron or crescent shaped, these accompaniments are the perfect complement to any engagement ring, since they allow the wearer to express their individual style.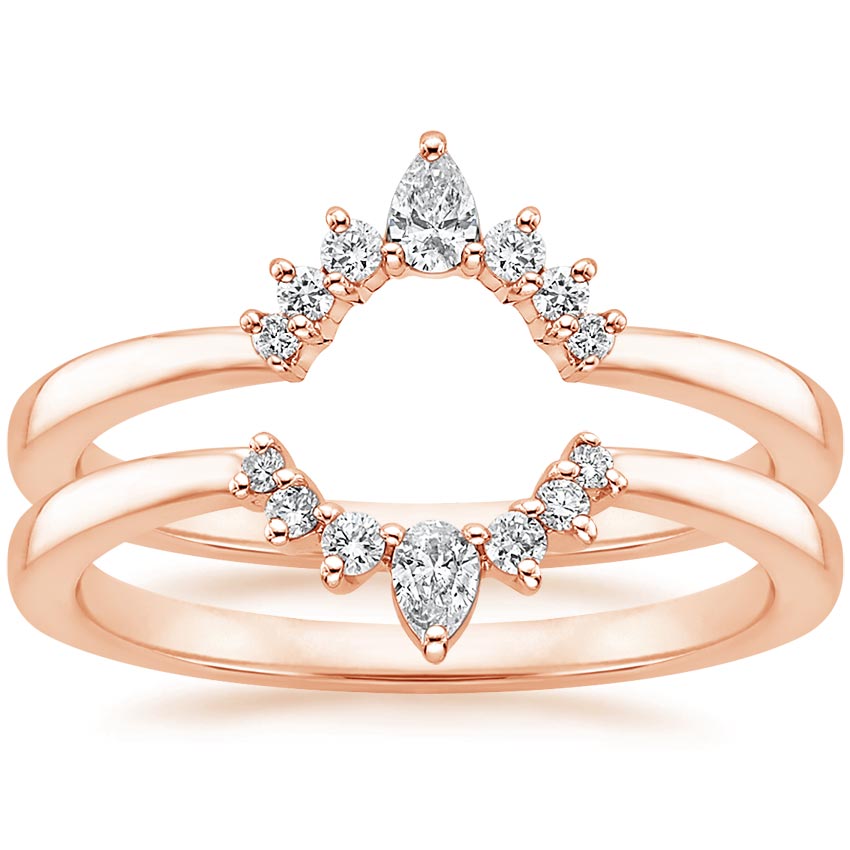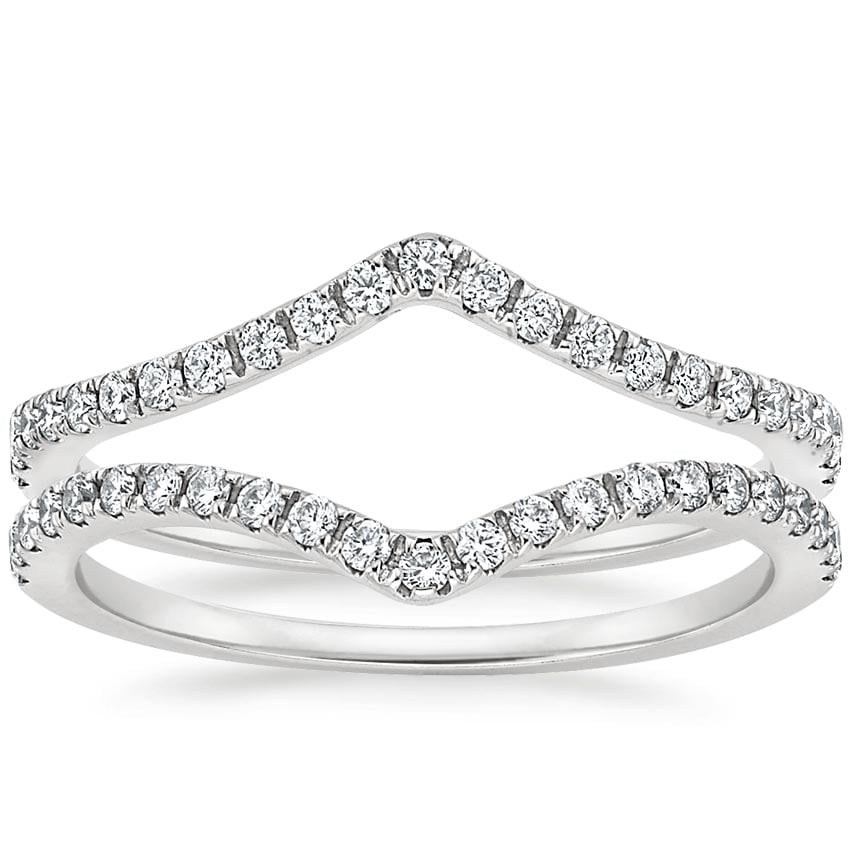 Fancy Shaped Eternity Bands
In lieu of a classic engagement ring, we anticipate a rise in popularity of eternity bands as a glamorous and elegant alternative. Featuring a dazzling row of diamonds and maximum sparkle from every angle, eternity bands – especially those featuring popular fancy shaped diamonds like oval or emerald cuts – are perfect for the bride who dreams of a unique statement ring.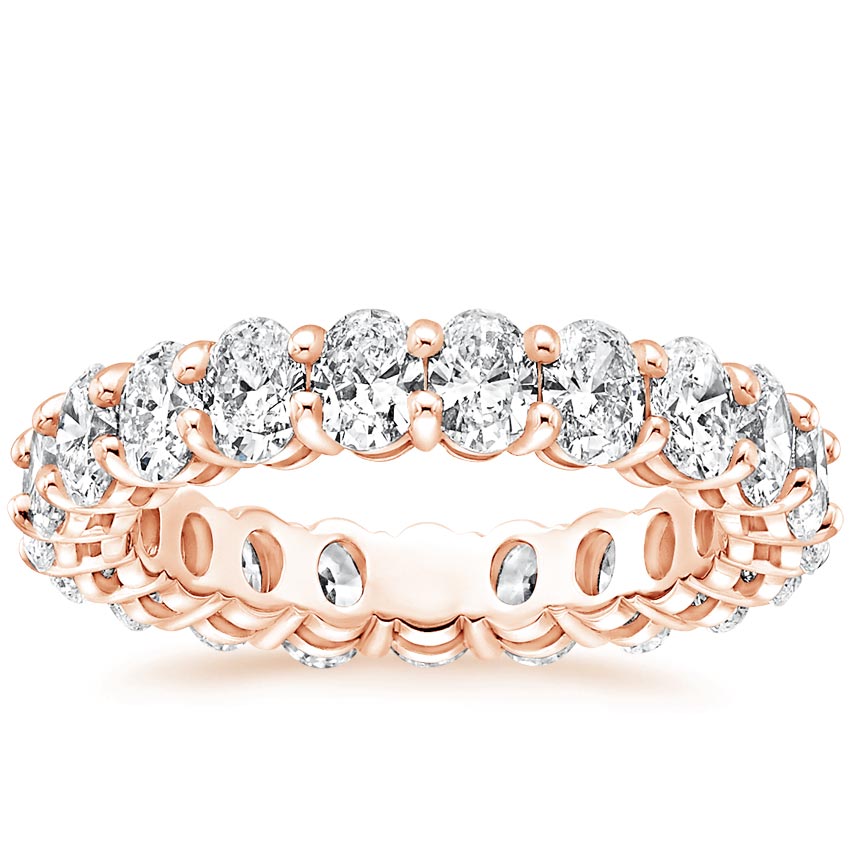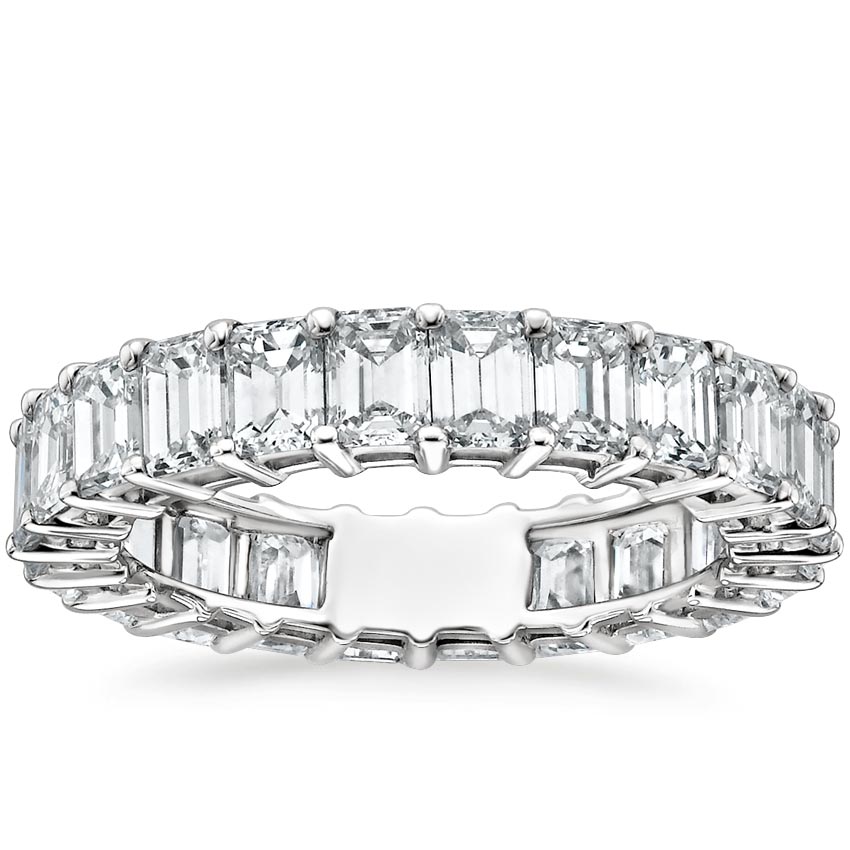 Solitaires with Understated Details
Couples are embracing rings that feature subtle but impactful details that offer discrete, extra sparkle. Elements like secret halos have been growing in popularity since they offer a streamlined yet sparkly look that puts the focus on the center diamond and allows the ring's delicate features to shine.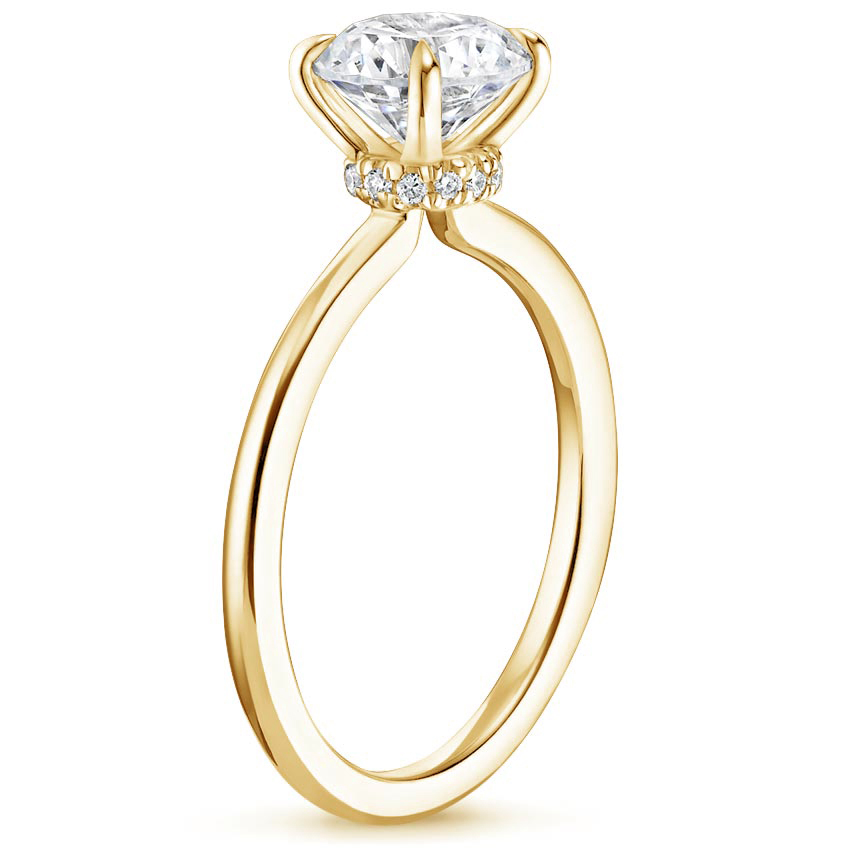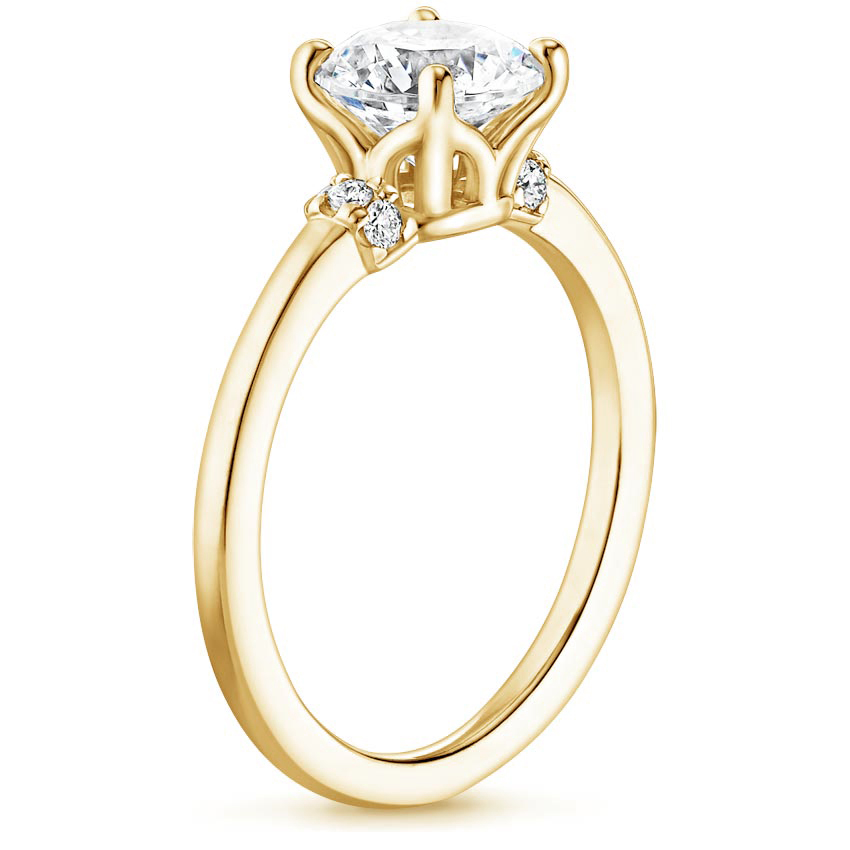 Floating Shared Prong Styles
Shared prong style rings appear to be made of a band of floating diamonds. These dainty sparkling rings have been some of the most loved by Brilliant Earth's social media audience in 2019, particularly when paired with an oval center diamond. We anticipate that this trend will continue to grow in 2020 and beyond.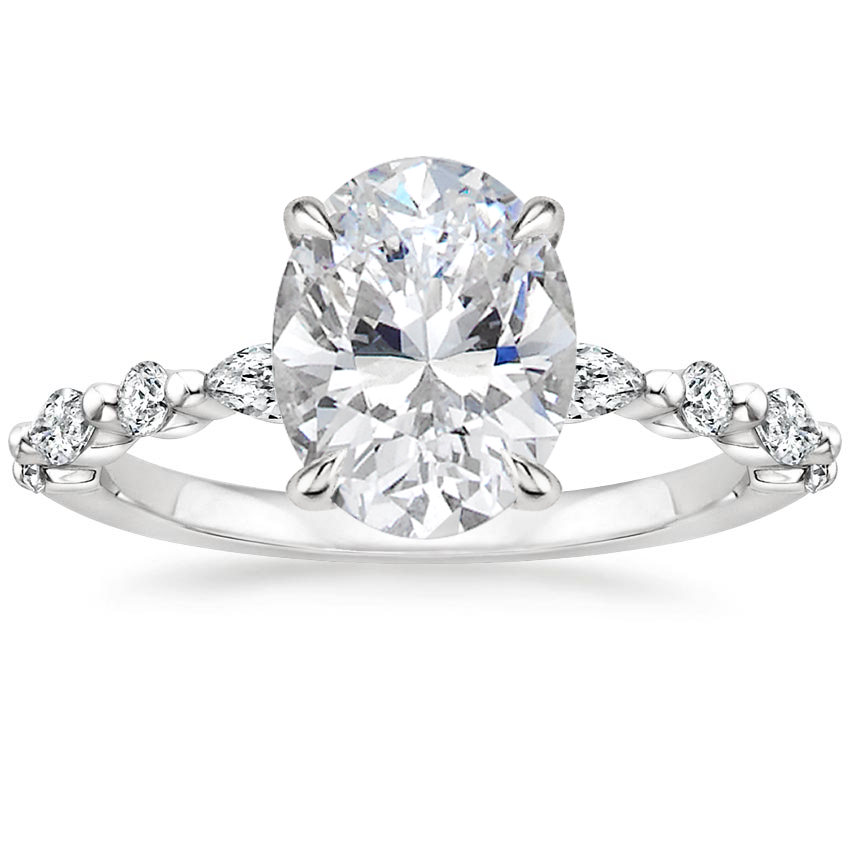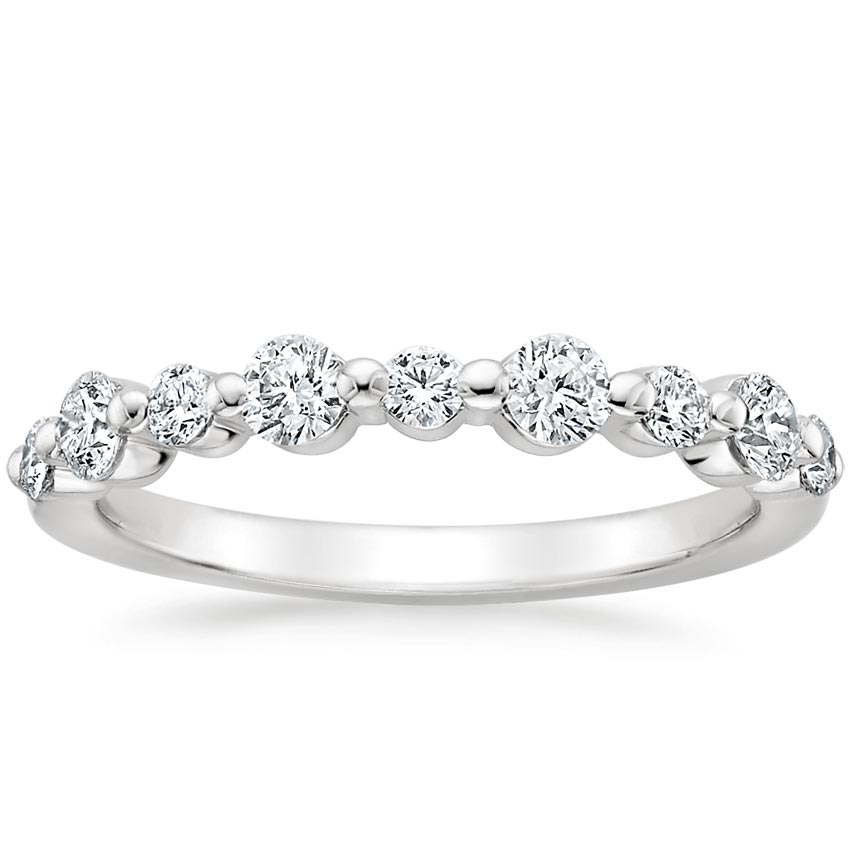 Delicate Halos
Going into 2020, halo designs will continue to be popular for their elegant and glamorous feel. A classic halo adds the perfect amount of additional sparkle to a center diamond, making it appear larger and more brilliant overall. A delicate halo or seamless halo is the perfect way to add sparkle to a ring in 2020.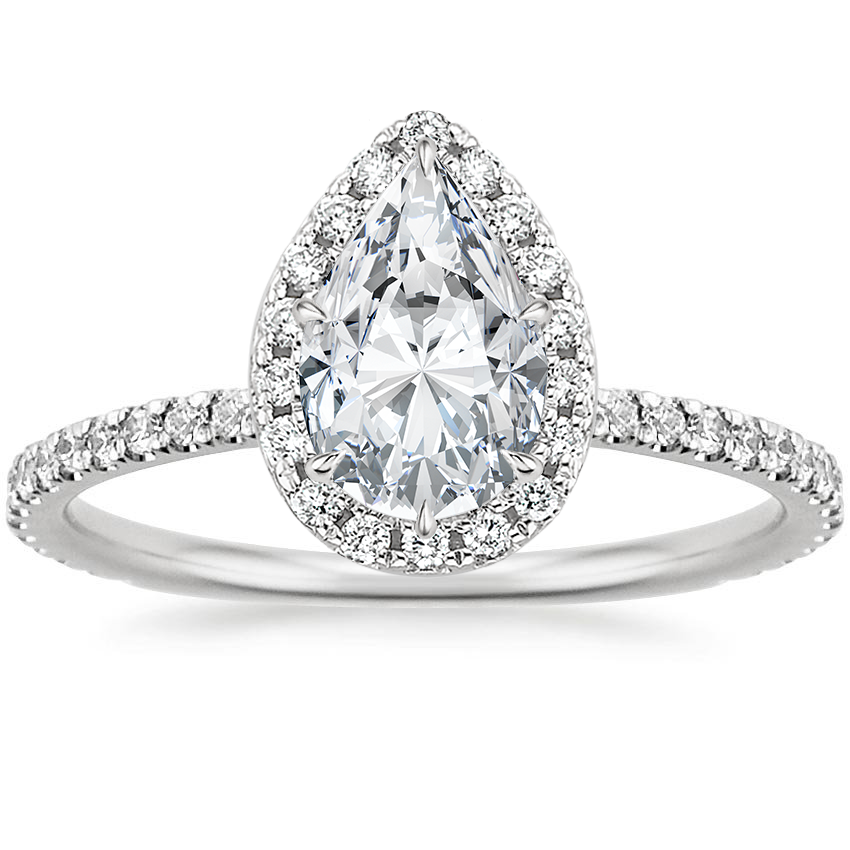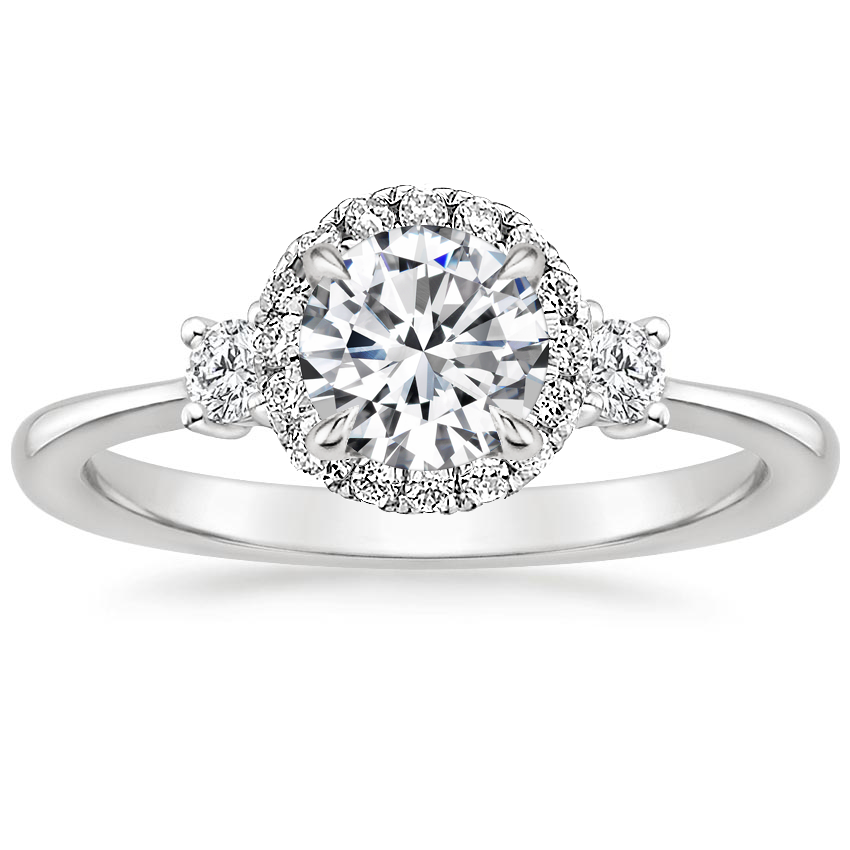 Fancy Shaped Side Stone Accents
From Meghan Markle's iconic three-stone engagement ring to Princess Beatrice's showstopper, side stone accents got a lot of attention this past year thanks to the royals. However, as we move into 2020, fancy shaped side stone accents will reign supreme. To replicate this popular trend, opt for an art deco-inspired look with tapered baguette diamonds or something more contemporary with pear, marquise or trillion shaped diamond accents.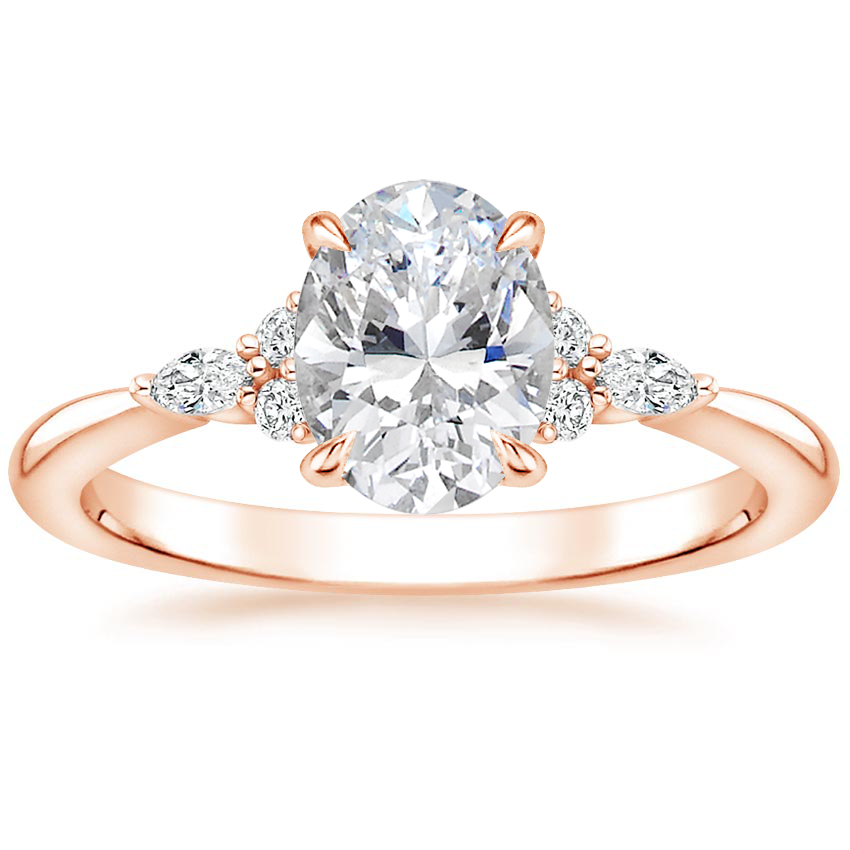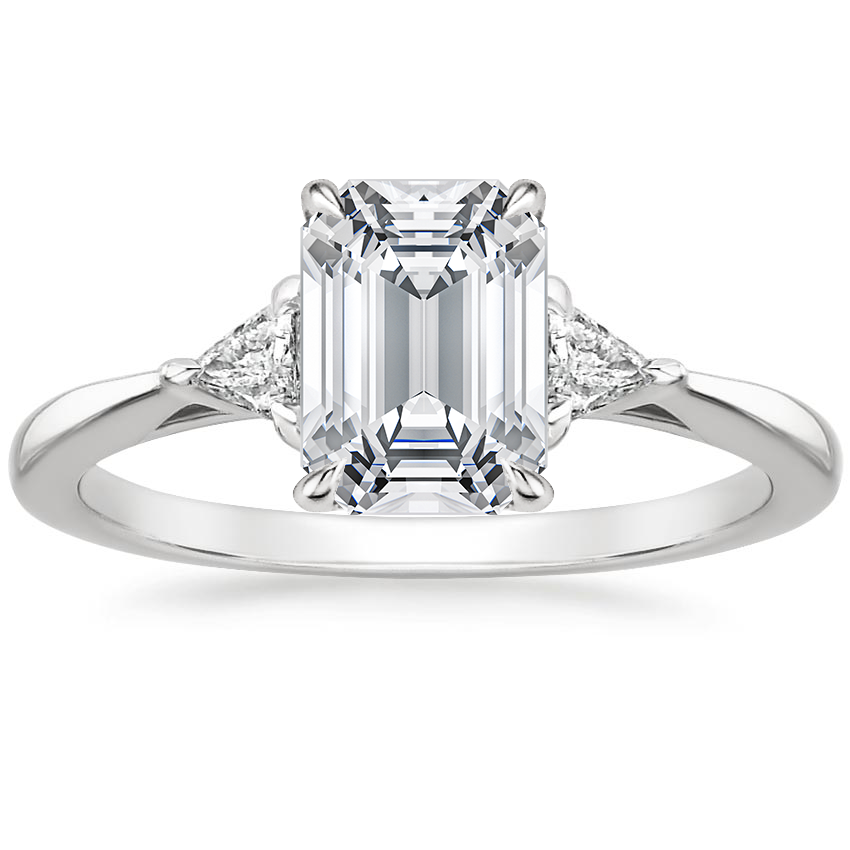 Final Thoughts
What do you think of our predictions – have you added any of these styles to your Pinterest boards recently?  Let us know your favorite trends in the comments below or on our Instagram, Facebook, or Twitter!