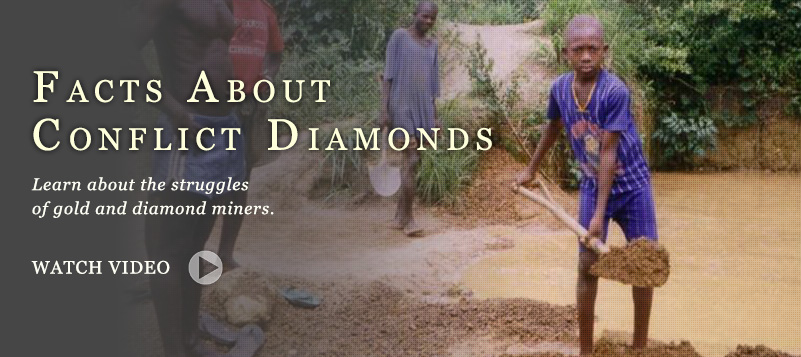 Conflict diamonds
have funded devastating civil wars in Africa, and still contribute to extreme violence, worker exploitation, and environmental devastation.

Due to the severe limitations of the Kimberley Process, diamonds tainted by human rights abuses are widely sold and certified as "conflict free."

Understand the issues impacting the diamond industry today.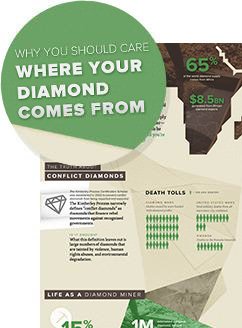 Our conflict diamond infographic explores past issues and ongoing abuses impacting the diamond industry.