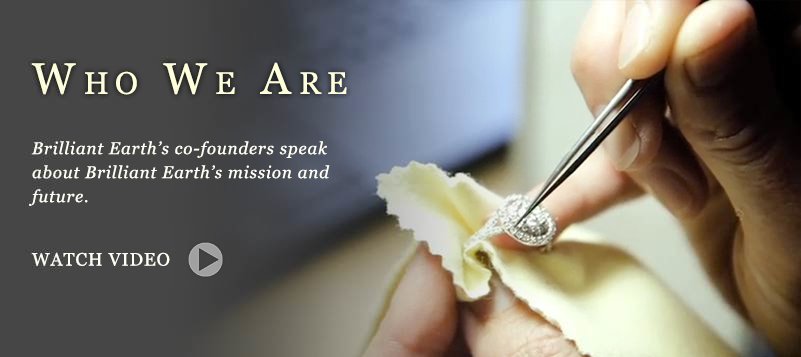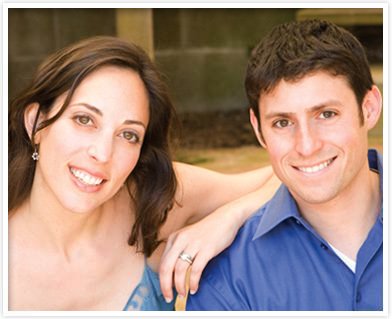 Brilliant Earth Co-Founders Beth Gerstein and Eric Grossberg
The Founding Story
Brilliant Earth was co-founded by Beth Gerstein and Eric Grossberg, who met at Stanford University.
When Beth was about to be engaged, she experienced firsthand, with her fiancé Alex, the challenge of finding a conflict free engagement ring that represented her values. Eric, through his research at Stanford, became impassioned with the idea that responsibly-sourced jewelry could be an effective tool for social change in developing countries. Together, Beth and Eric founded Brilliant Earth in 2005.
What began as a partnership between two entrepreneurs has grown into a community of people with a passion for fine jewelry and a commitment to change.
The Brilliant Earth team is a group of dedicated individuals – jewelry designers, sales associates, gemologists, and more – all working to provide exceptional jewelry that our customers can feel good about wearing.
Our customers, too, are part of our community. It is with our customers' help that we are cultivating a more humane jewelry industry, one stunning piece of jewelry at a time.
Our Commitment To:

Ethical Sourcing
At Brilliant Earth, we are dedicated to socially and environmentally responsible sourcing. Our carefully selected suppliers adhere to strict labor and environmental standards and can demonstrate a complete chain of custody for their gemstones. To reduce the demand for additional dirty gold mining, we only use recycled gold and platinum. These precious metals come from secondary sources and are re-refined to ensure that they are identical in quality to newly mined metals.Learn more about our ethical practices.

Quality
From beautiful packaging to our exclusive jewelry designs, everything at Brilliant Earth is held to the highest standards. All of our jewelry is handcrafted in America and carefully inspected by our jewelry experts. At Brilliant Earth, there is no compromise between quality and conscience.
Service
At Brilliant Earth, we combine the ease of online shopping with the personalized service of a fine jewelry boutique. Our team of jewelry specialists is dedicated to understanding your needs and working with you to create a piece of jewelry that you will adore. We believe that jewelry that reflects your values should also reflect your unique preferences.

Community
As part of our mission to transform the jewelry industry, we work in partnership with advocacy groups to promote awareness about conflict diamonds, dirty gold, labor and mining issues, and environmental concerns. We also donate 5% of our profits to directly benefit communities harmed by the jewelry industry. Learn more about our current efforts
At Brilliant Earth, there is no compromise between
quality and conscience.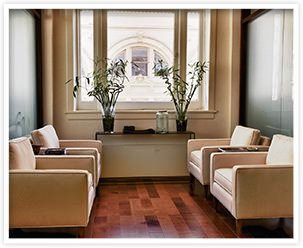 Our Showroom
Brilliant Earth is located near Union Square in downtown San Francisco. Our showroom is an elegant and serene environment to privately view our collection.
Please contact us to make an appointment – you can visit us in person if you are in the neighborhood and we offer virtual appointments by phone and live chat for our valued customers around the world.