Choose The Right Jeweler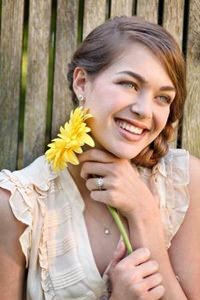 An engagement ring is a symbol of love. So it's important that your ring be sourced in a way that is consistent with your values. But that doesn't mean you should compromise. Choose a socially and environmentally responsible jeweler that also has a reputation for outstanding quality and customer service.
Ethical Gemstones
We believe that an ethically-sourced engagement ring is made more physically beautiful by the knowledge that its origins are pure. If ethical sourcing is important to you, we recommend choosing a jeweler with a proven commitment to socially and environmentally responsible diamond mining.
If you're unsure about your jeweler's sourcing methods, be sure to ask questions – not only about the diamond's physical characteristics and qualities, but about where the diamond was mined and the labor and environmental conditions in place at the mine. Ask for a written guarantee on the origin of your diamond to ensure that your diamond has been ethically sourced.
Avoid buying from jewelers that claim their diamonds are "conflict free" but rely solely on compliance with the Kimberley Process. The Kimberley Process, an international diamond certification scheme, gives "conflict free" certification to diamonds mined in violent and inhumane settings. It completely ignores problems such as child labor, poverty, and environmental degradation. Read this guide for more specific tips on buying an ethically-sourced diamond.
Environmental Harm
Mining for precious metals is extremely harmful to the environment. Gold mining, which releases mercury and cyanide into the air and water, is particularly harmful. Look for jewelers who obtain their precious metals from environmentally responsible sources. At Brilliant Earth, we use recycled precious metals in all our ring settings. Recycled precious metals are identical in look, durability, and quality to newly mined metals, but they avoid causing environmental harm.
Service And Quality
Since this is a significant purchase, you owe it to yourself to choose a jeweler offering superior customer service and quality. Ensure that your jeweler has a flexible return policy, a manufacturing warranty, a free diamond upgrade policy, and free resizing. At Brilliant Earth, our jewelry specialists are happy to answer your questions, explain options, and guide you in making decisions. We also stand behind our product: our manufacturing warranty is a lifetime warranty against manufacturing defects on all our jewelry. Read more about our customer care.
One of the best ways to ensure you receive the quality and customer service you deserve is to choose a jeweler with an outstanding reputation. Brilliant Earth has earned such a reputation, both online and as a San Francisco jeweler. Please see our customer testimonials to learn why so many couples rate their Brilliant Earth experience so positively.
Choose a socially and environmentally responsible jeweler with a reputation for outstanding quality and customer service.