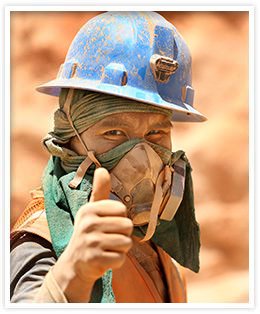 Brilliant Earth is proud to introduce a special collection of Fairmined gold jewelry. Fairmined certified gold originates from small-scale mining cooperatives and is independently certified under the official Fairmined standard. This standard makes a tangible impact in miners' lives by promoting fair wages, improving working conditions, and providing economic development in their local communities. Under this standard, miners are also responsible for reducing the environmental impact of their mining.
We currently source our Fairmined gold from two co-ops in Peru, Sotrami and Aurelsa. We have also offered fair trade gold from Oro Verde based in the Choco region in Colombia.
Discover our Fairmined gold wedding rings and fine jewelry, and help make a difference to these communities. These exclusive pieces are produced in small quantities due to the limited availability of Fairmined gold.
Our Exclusive Collection
ABOUT THE CO-OP MINES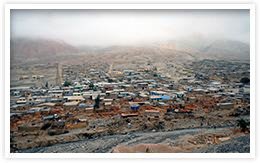 SOTRAMI
Sotrami was established in 1989 by informal artisanal miners working in an abandoned mine in the Atacama Desert, Central Peru. The mine's 300 employees and their families live in nearby Santa Filomena, where Fairmined gold has opened the door for vast community development. Sotrami has taken great steps to protect the environment and the wellbeing of its miners.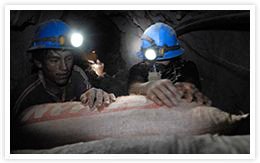 AURELSA
Aurelsa is located in the town of Relave in Peru's Atacama Desert. This mine began working towards the Fairmined standards in 2008 and became officially certified in 2012. Their efforts have resulted in a long-term community development plan and improved safety and environmental practices. Aurelsa's miners are all shareholders in the mine. They receive essential safety equipment and are covered by comprehensive health insurance and benefits.