Sapphire and Colored Gemstone Issues: environment
While sapphire and colored gemstone mining has led to environmental damages, the impacts are largely avoidable and generally less permanent than other types of mining that rely on toxic chemicals in the extraction process. Colored gemstone mining typically does not use chemicals to recover gemstones. Environmental damages that have occurred are generally due to lack of planning and poor understanding of sustainable environmental practices.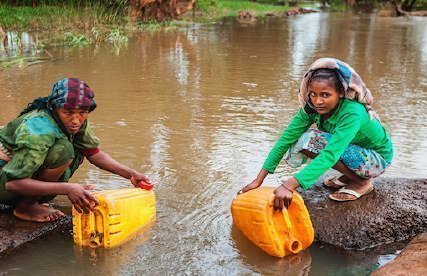 When mining activities are implemented without a plan for remediation, environmental impacts like water pollution, deforestation, and soil erosion can compound each other and lead to a breakdown of regional ecosystems. As the population around mining areas increases, air and water quality decreases, leaving behind adverse effects on vulnerable ecosystems like coral reefs and underground caves.
However, sapphire and other colored gemstone mining activities can be conducted with environmental management techniques to help restore agricultural areas and natural ecosystems to their original state. To date, remediation efforts after mining have been limited, but new studies and recommendations are starting to be considered for implementation in colored gemstone mining regions around the world.