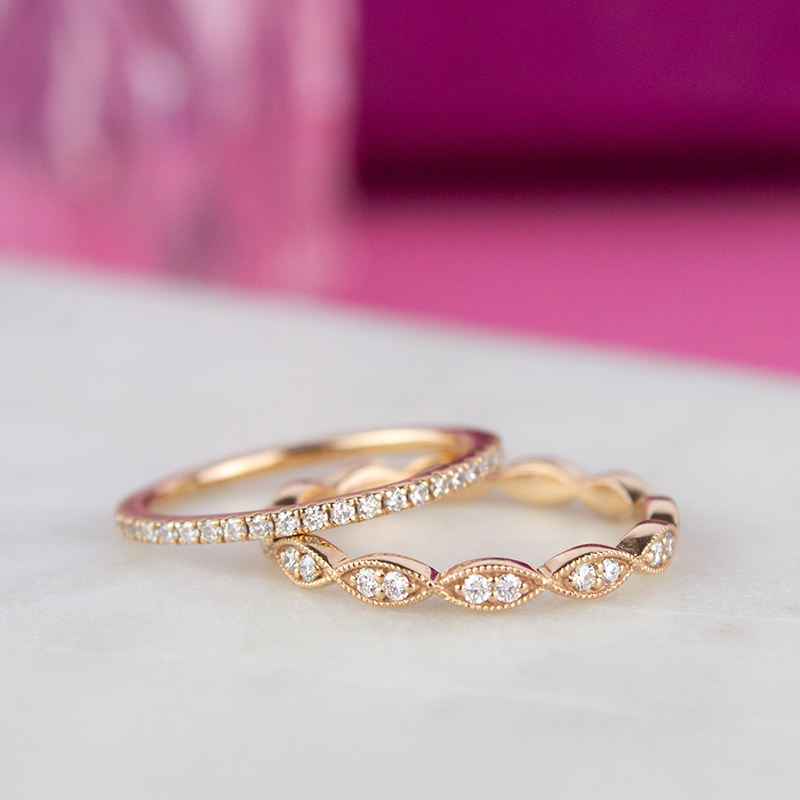 Rose gold has been increasingly sought after over the past few years, and we see no sign of this flattering precious metal going out of style.
This blushing gold style is at once classic and contemporary, making it a great choice for jewelry pieces like engagement rings, wedding bands, and anniversary rings. Its versatility also makes it perfect for a mixed metal look. Rose gold rings look great stacked alongside yellow gold, white gold, or platinum settings.
In celebration of this pink gold color, we've listed some of our favorite rose gold anniversary rings below! These beautiful and unique diamond ring styles can also be worn as right hand or fashion rings for a stylish statement.
Petite Twisted Vine Diamond Ring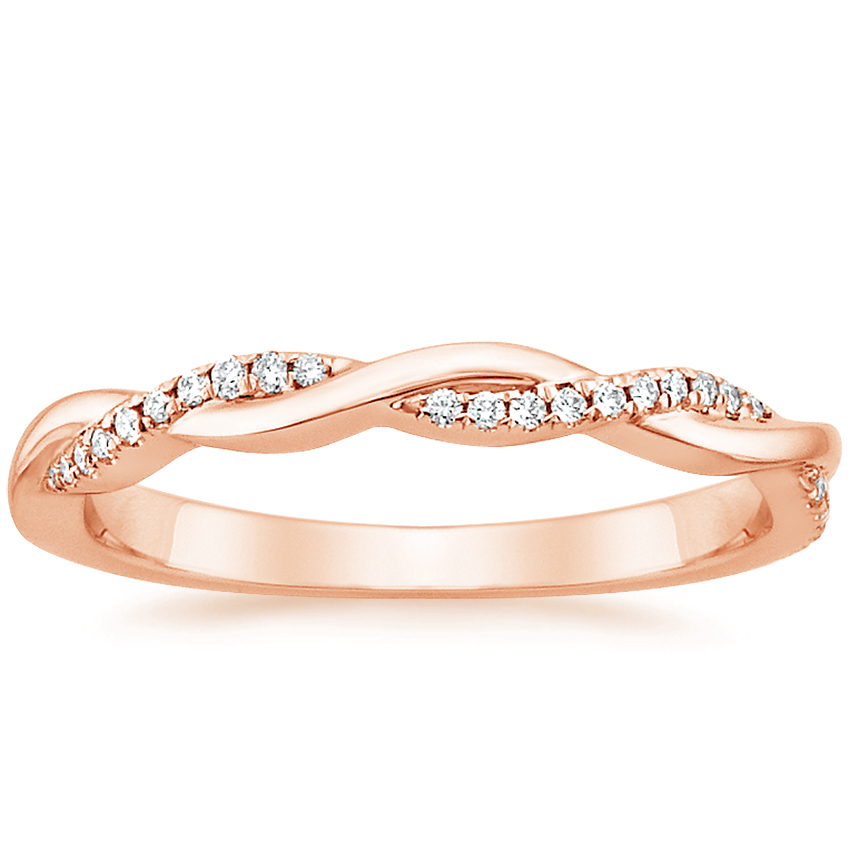 Lustrous strands of blush colored metal entwine with a ribbon of diamond accents in this nature inspired ring – one of our most popular anniversary rings!
Tiara Diamond Ring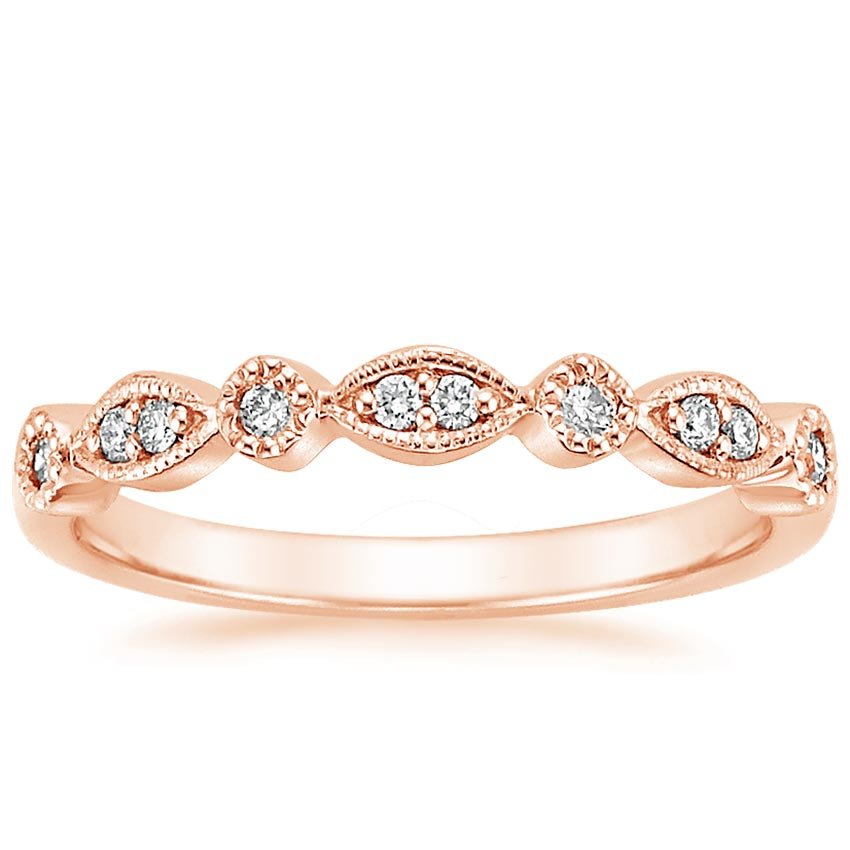 This intricately detailed ring features round brilliant diamonds nestled in alternating marquise and round milgrain accented frames for a romantic vintage feel.
Versailles Diamond Ring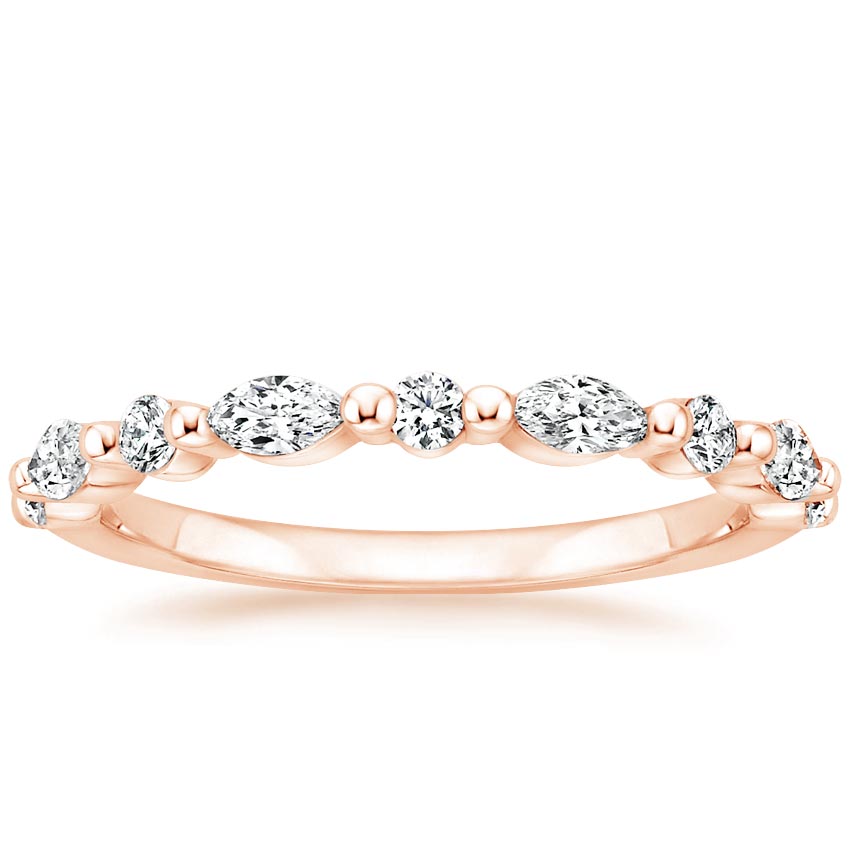 Similar in shape to the Tiara Diamond Ring, but more streamlined and contemporary, the design of the Versailles Diamond Ring was inspired by crown jewels and classical architecture.
Astra Diamond Ring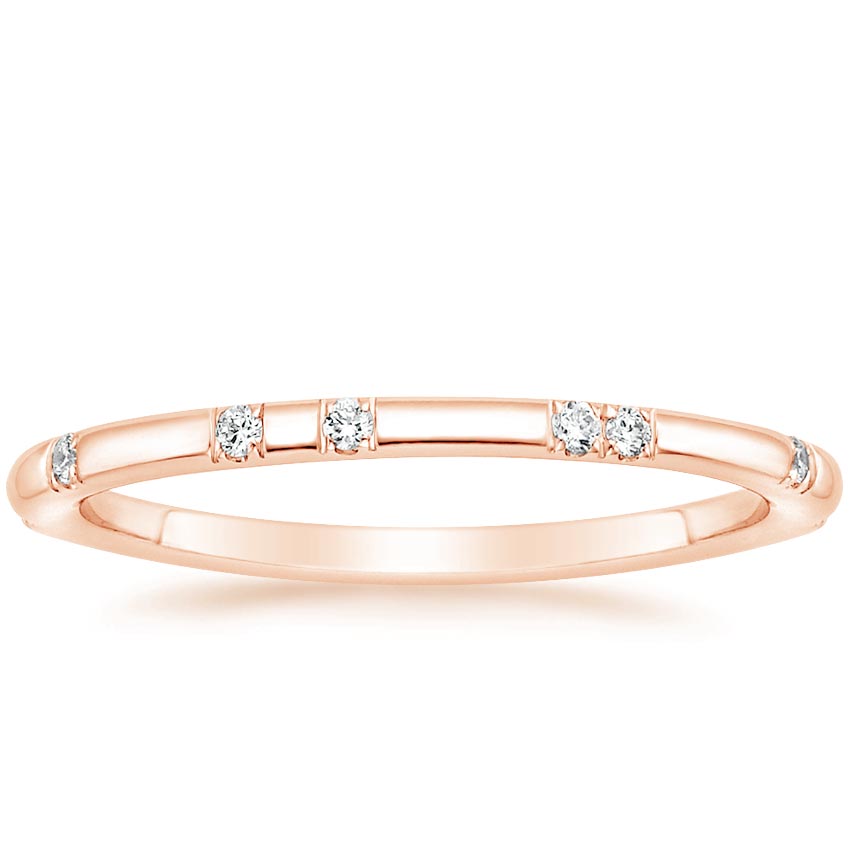 The sporadically placed sparkling diamonds of the Astra Diamond Ring symbolize the spontaneity of love. This delicate band is perfect for stacking with other rings or to be worn alone as an accent piece.
Whisper Diamond Ring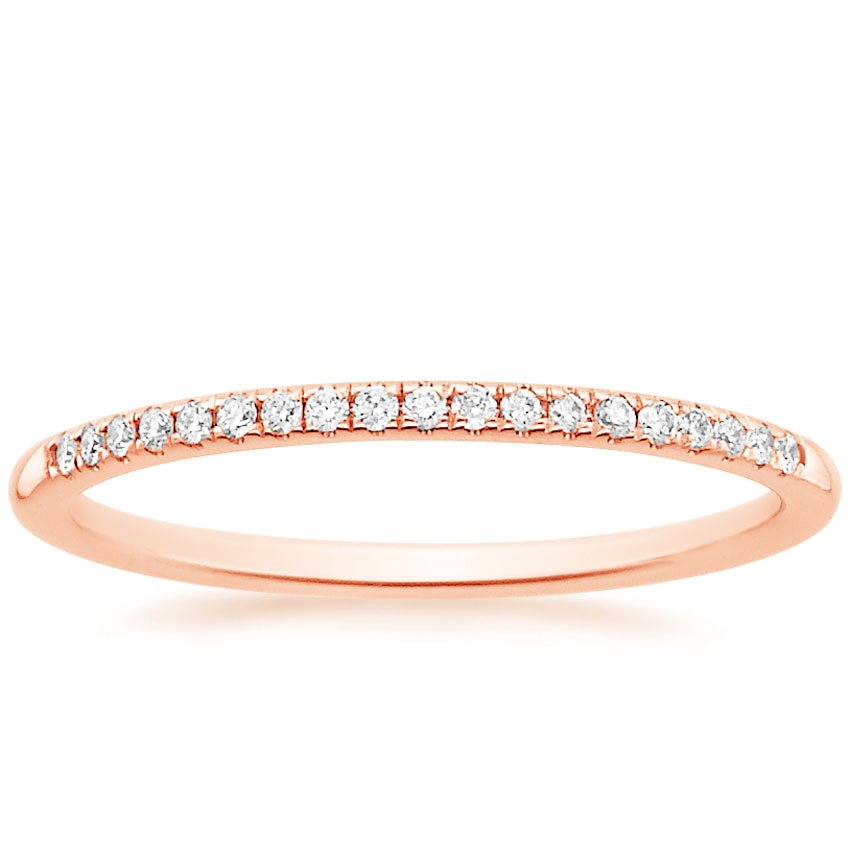 This exceptionally delicate diamond accented band makes for a gorgeous complement to many engagement ring styles.
Aurora Diamond Ring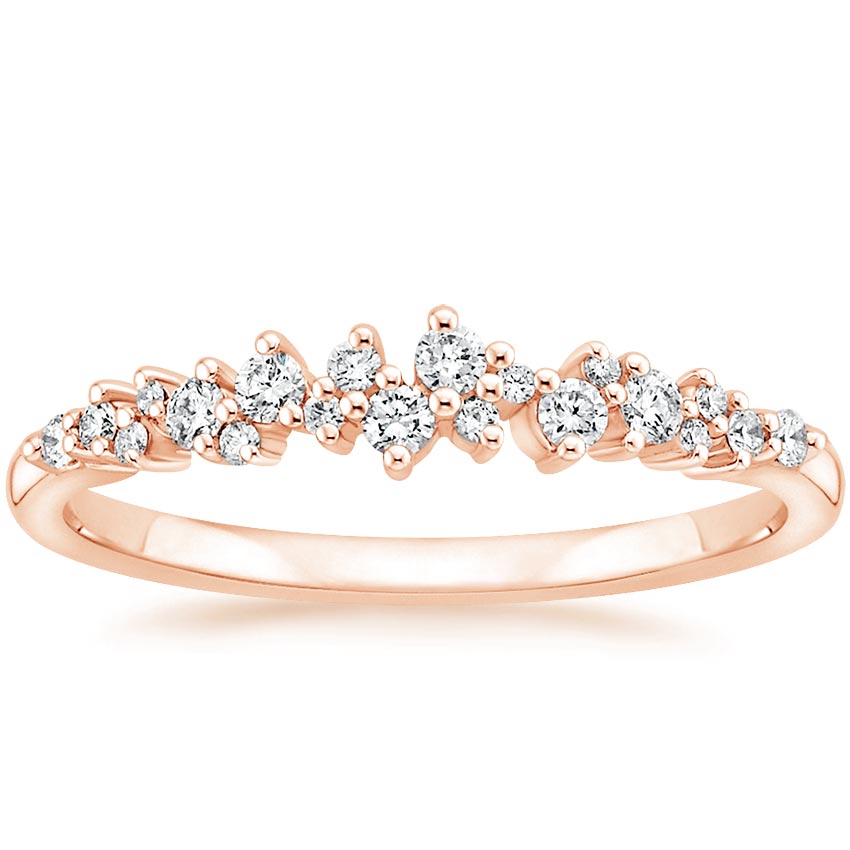 The Aurora Diamond ring's stunning pattern of round diamonds catch light and twinkle like a starry night.
Crown Diamond Ring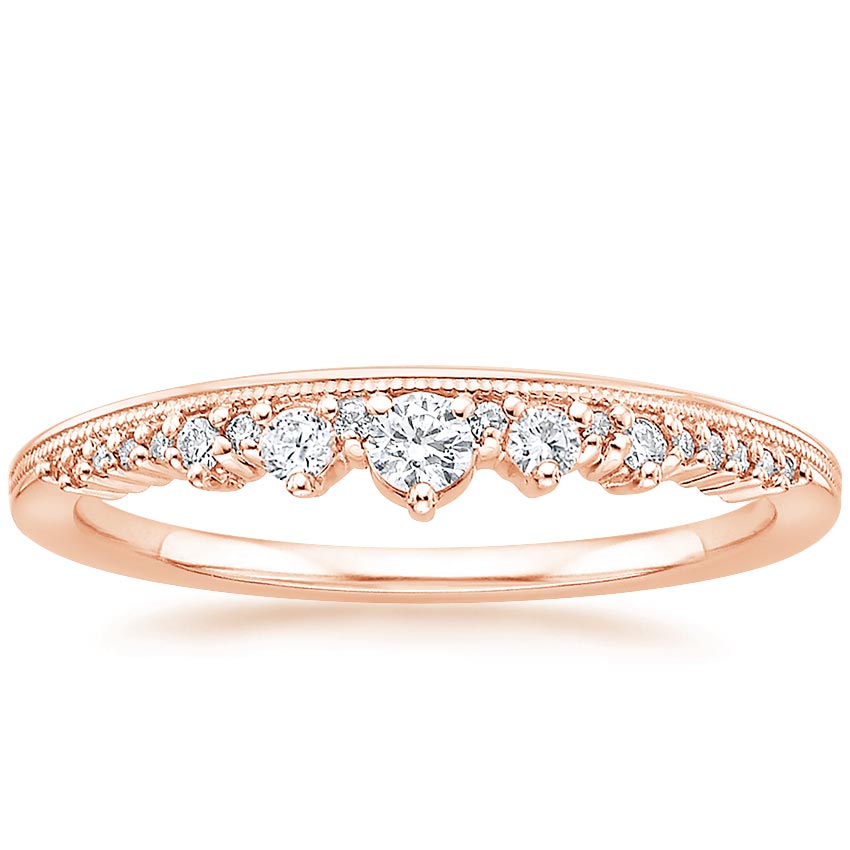 This regal anniversary band mimics the shape of a diamond crown or tiara, and rests beautifully alongside an engagement ring or atop a ring stack.
Nouveau Diamond Ring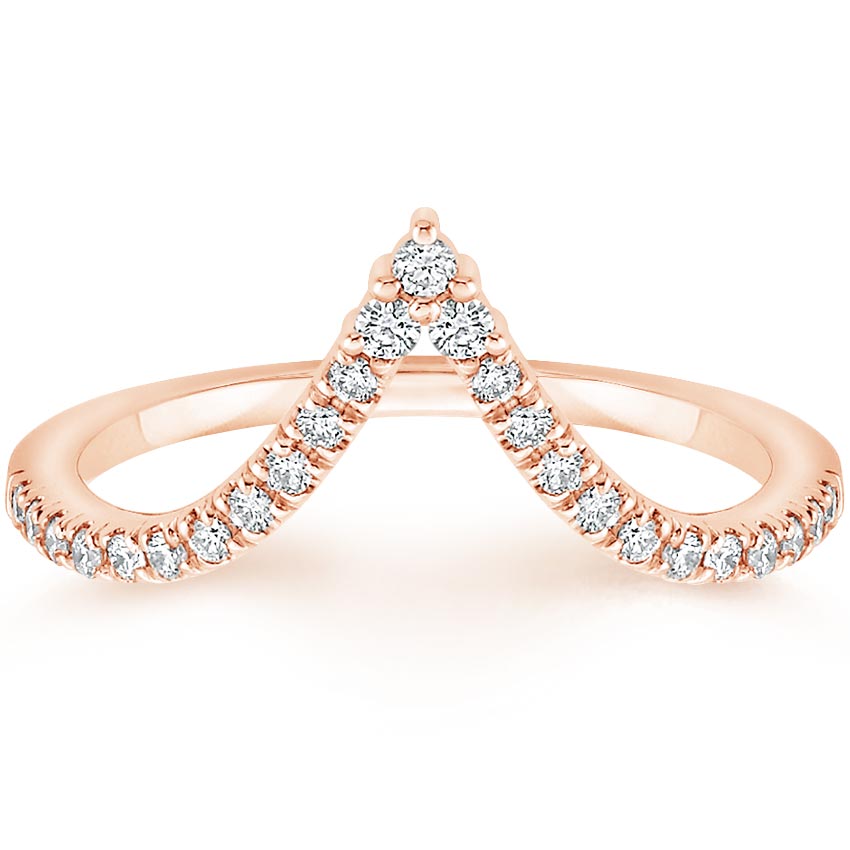 With its striking chevron shape, the  Nouveau Diamond Ring is an eye-catching addition to any ensemble.
Celeste Diamond Ring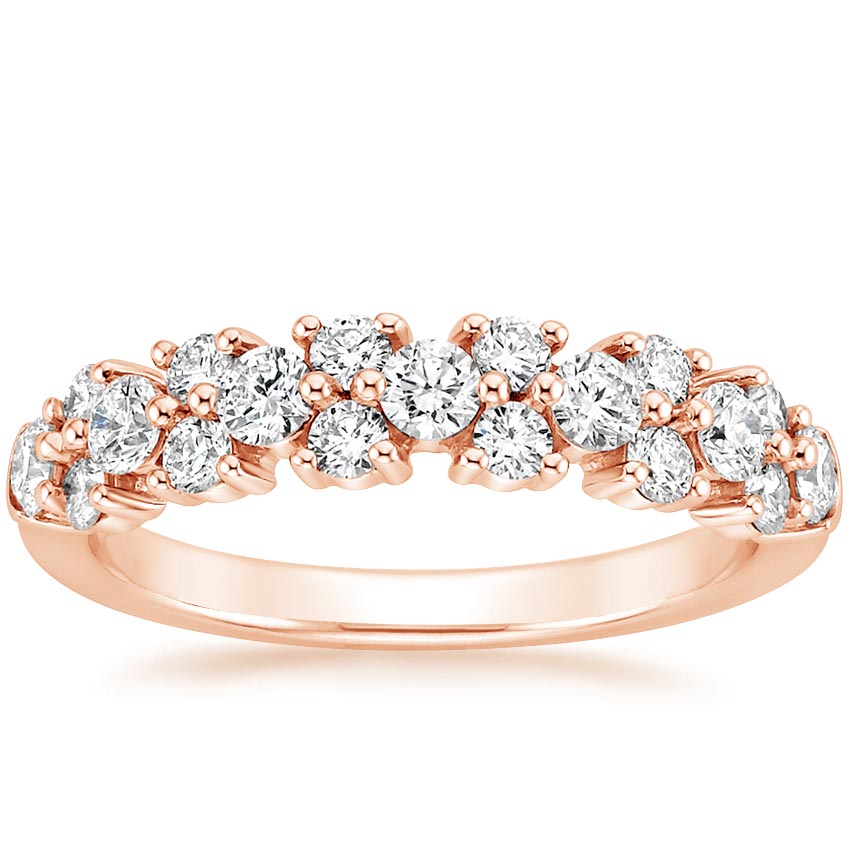 Shimmering clusters of round diamonds alternate along this glamorous statement piece. Its sheer brilliance and distinctive design make it the perfect gift for a milestone anniversary.
Entwined Bisou Diamond Ring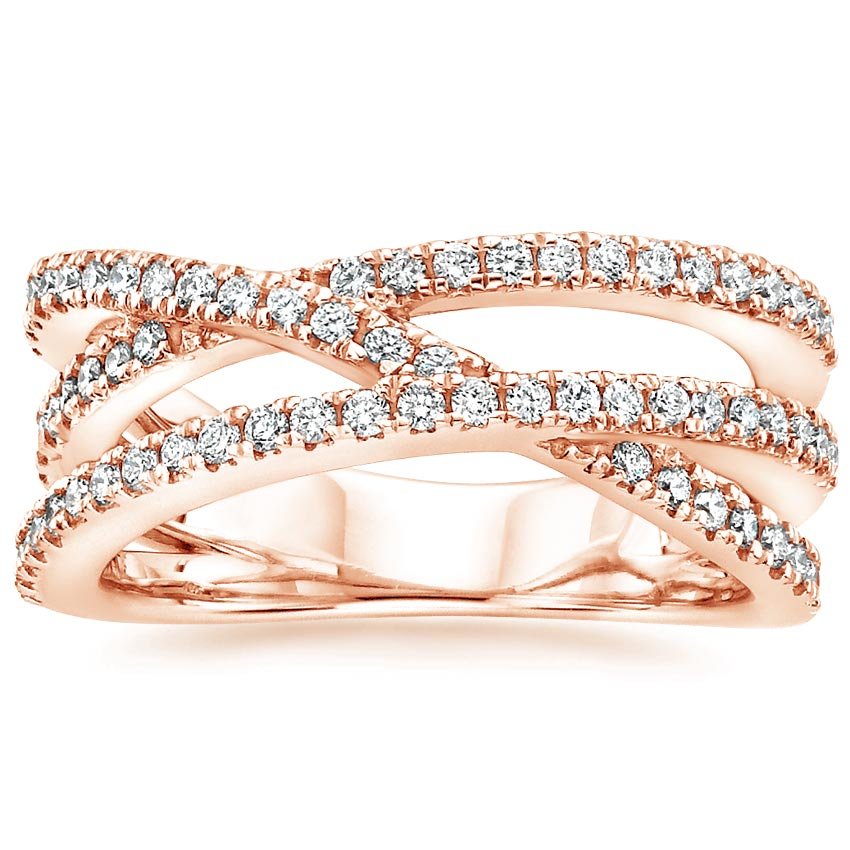 This contemporary setting features mesmerizing strands of French pavé diamonds in an intricately entwined designed.
Wren Diamond Ring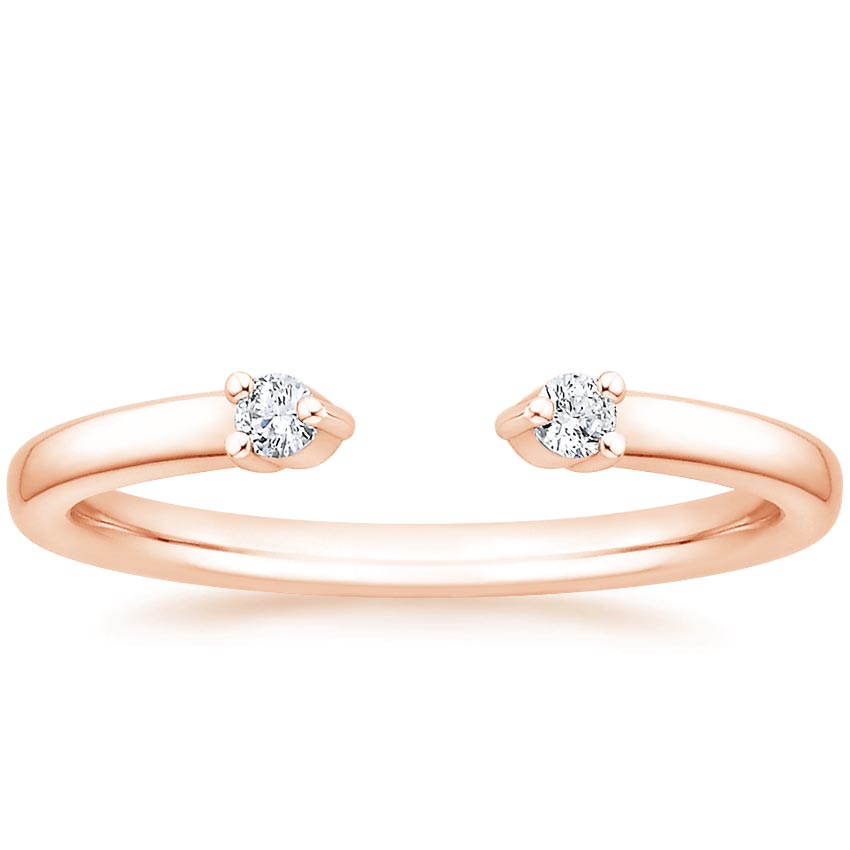 Two round diamonds sparkle at the small opening of the Wren Diamond Ring for a simple yet beautifully modern look. The open space allows it to nest comfortably alongside many engagement ring styles.
Final Thoughts
Which rose gold anniversary rings are you loving? Let us know in the comments below, or on our Instagram, Facebook or Twitter!