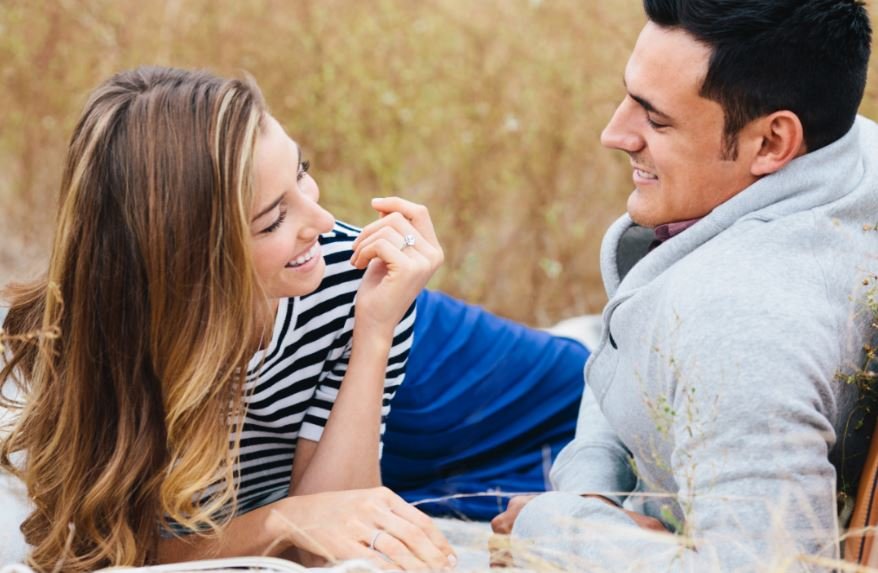 While selecting an engagement ring for your significant other and coordinating proposal plans can both be sources of anxiety, what to do with the ring up until the proposal can also pose a challenge.
To avoid the risk of your S.O. discovering the ring before you've gotten down on one knee, you should make sure that the engagement ring is in a securely hidden place. The last thing anyone wants is the surprise going awry! We've done the hard part for you and brainstormed some ideas on where to hide your loved one's engagement ring before you propose.
Obscure Locations
Is there a hobby of yours that your partner has little interest in? Consider hiding the ring with your snowboarding, crafting, or golfing gear. There's very little likelihood that they will need to access anything in these areas of disinterest. But just to be safe, you may want to take a break from partaking in this activity until after the proposal to avoid misplacing the ring.
Hard to Reach Places
Whether or not your significant other is on the vertically challenged side, hiding an engagement ring in a place that is high and hard to reach might be your best move. Typically, when searching for hidden items people tend to focus on under and below, so consider hiding your engagement ring on a tall shelf or in a high cabinet.
In Plain Sight
Do you have a baseball cap, vase, or decorative box sitting out in your bedroom or living room that never gets moved? Hiding the ring under or in any of these sorts of items could prove to not only be a simple solution, but also genius.
Luggage
If you're not planning on a taking trip until the honeymoon, hide the engagement ring with your luggage. Your partner is extremely unlikely to stumble upon it in this unassuming location.
Your Office
Unless you work from home, your office can make for an exceptional hiding spot. Especially if you have access to a locked drawer!
A Trusted Family Member or Friend
Securing your ring in a completely different location might be the best option. Make sure that you seriously trust the safe keeper of your ring enough to not spill the beans and/or misplace the ring. You can help prevent this by seeing where your friend or family member is keeping it.
Final Thoughts
Where did you or your partner hide their ring before the proposal? Have any other great ideas? We would love to hear your stories in the comments below, or on our Facebook, Twitter, or Instagram!