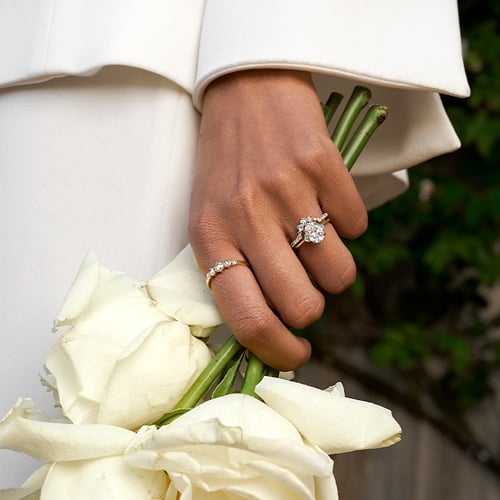 While you might ask, "How much is a wedding?", keep in mind that average costs aren't financial goals or expectations. They exist to help people prepare for the whirlwind of wedding planning and not exhaust their budget in the process. Here's a handy reference when you're looking ahead.
Average Cost of a Wedding
Combined, the average cost of a wedding with a ceremony and reception was $28,000 in 2021. That's factoring in the engagement ring (but not the honeymoon, which tends to run up an additional $5,000).
Why? In recent years, social media has invited competition and comparison, so even though younger generations may struggle to afford their dream wedding, they still feel pressured to come close to it for that photogenic opportunity, or to have it look and feel a certain way. While you may feel FOMO, you can also feel free to cave to your constraints and put your finances first.
Average Wedding Costs Over the Years
2020 saw the rise of microweddings and minimonies. Many couples went the safer (and cheaper) route once their original plans went awry, skipping out on lavish ceremonies and celebrations in favor of the courthouse or a private backyard bbq. And with guest lists kept to their closest friends and family, Zoom livestreams allowed couples to extend remote invitations without adding a dollar amount to the headcount.
Prices are back up from $19,000 in 2020. We saw a dip from an exorbitant $33,900 the year before. 2020 prices took a nosedive due to Covid cancellations and legal limits on how many people could come together in one space. But now with a resurgence in social gatherings, couples are once again spending more elaborately. Whether it's to make up for lost time or a pent-up urge to go "all out," wedding costs are reflecting a trend towards luxury.
Most Expensive Wedding Expenses
While couples initially budget for $23,000, they end up shelling out $30,000 for their wedding. They often decide to go bigger on certain items as they get excited for their once-in-a-lifetime event (or fail to anticipate how much they cost). Here are the steeper charges:
Venue: Far and away the most expensive, a scenic backdrop averages $10,000.
Photographers/Videographers: When you get one chance to capture a moment, many couples don't leave it to chance. Hiring a professional is typically $1,000-2,000, but you cna consider hiring by the hour.
Catering: Food for 50 people alone can come in at $3,500. That's excluding the rehearsal dinner.
Cheapest Wedding Expenses
The good news is it's your wedding, so you decide what you pay and you get to deem what is/isn't essential to the experience. Here are where many couples cut costs:
Officiant: A few hundred dollars is sufficient. But to truly cut costs, go with a friend or family member who can get certified online.
Wedding Favors: When you want a kind gesture, focus on the party, not the parting gifts. Memories are more meaningful than mementos.
Hair & Makeup: It's a nice-to-have, but not a need-to-splurge.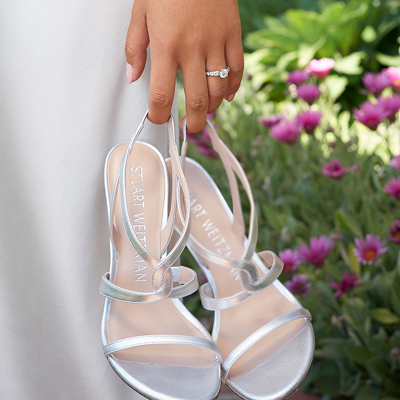 Hidden Wedding Costs
It's not all about extravagance. Even though your wedding is a one-day event, almost every expense has behind-the-scenes add-ons. For example, there's not just the dress, there's the dress alterations ($500) and cleaning (another $500). Adorning it with accessories such as new jewelry, shoes, a veil and/or tiara, and the hits just keep on coming (you guessed it: another $500). The delivery fees, taxes, and tipping pop up in plenty of other wedding "essentials," so keep labor costs in the back of your mind, and where you can cut down.
Tips for Lowering Wedding Costs
To keep your wedding costs down, stick to paying for what you truly value. Your friends and family will have their opinions, and if they're helping pay for the wedding, you might feel obligated to let them have some say. Ultimately, your input outweighs theirs. Even if they insist on certain expenditures, here are a few ways to keep those costs within reason:
Keep the ceremony local. It can be heartwarming and nostalgic to have your wedding in your hometown. And when you opt out of travel costs, you and your guests all benefit financially. If you also honeymoon at home, you save that much more on lodging and transportation. You can even put those costs towards additional guests or a more high-end venue on your actual wedding day.
Choose a practical venue. This is another "area" where you can save thousands. Choosing a country club or event center for your wedding can tack on a hefty price tag up to $24,000. However, a museum or winery offers an engaging atmosphere with a more affordable range of $4,000-$11,000. Wedding barns aren't just trending for their remote, rustic charm; they're a more modest price option between $6,000-$13,000. If you or your partner's families have vacation homes, such as a mountain lodge, woodland cabin, or beachfront villa, then ask permission to host your event at these scenic locales and forego this cost altogether.
Include only your nearest and dearest. An easy way to cut spend is cutting guests. A "microwedding" is defined as under 50 people and "minimonies" cap at 10; there's no shame in small. With people commonly opting out of social engagements post-covid, a reduced guest list is not as ruthless as it might seem at first. And celebrating with those that mean most allows you to mingle more and can make your "big" day feel extra special. To put that in perspective, 300 people can cost you the full $30k, while 30 guests averages $2,750.
Have your wedding party do their own hair and makeup. Makeup artists and hairstylists both charge $70 on average per member of your wedding party.
DIY your decor. Lighting and decorations can eat up a lot of budget at $1,500, but a simple ceremony with a handmade touch is priceless. Harvesting seasonal blooms will help you save, from the bouquet, to the flower girl petals, to the table centerpieces — even corsages and crowns. Decor can cost a pretty penny, but not when you DIY your wedding. Doing it yourself can be a huge source of pride and a bonding opportunity with your loved ones who lend a helping hand.
Have a friend or family member take your pics and videos. But only if they're talented and it's not an insult to their craft to ask them to do it for free (or a reduced fee). These are magical memories you'll cherish forever, so you can't overvalue hiring someone to document your day with professional-level quality. If there's a photographer or videographer in your life willing to save you money (or build up their portfolio), take advantage of that friends and family discount vs. risk a lot of thumbs in your wedding photos.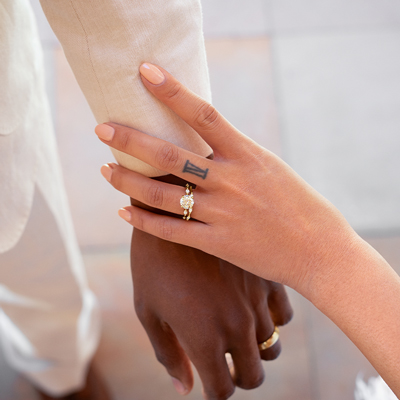 Average Wedding Cost Breakdown
Though everyone has their own definitions of what qualifies as cheap or over-the-top, we outlined the average for each expenditure to help you estimate your wedding costs:
Rehearsal Dinner: $1,900
Venue: $10,500
Officiant: $250
Wedding Planner: $1,500
Engagement Rings/Wedding Rings: $5,900/$2,200
Wedding Dress: $1,500
Tuxedo Rentals: $300
Hair/Makeup: $110/$100
Invitations: $560
Photographer/Videographer: $2,400/$1,799
Flowers: $2,000
DJ/Band: $1,200/$3,700
Catering: $70 per person
Cake: $540
Wedding Favors: $400
Transportation: $800
Average Wedding Cost by State
To help you calculate your average wedding cost, take a look at what's regionally realistic. The cultural customs and standards of cost will vary dramatically with where you live. For example, alcohol can cost upwards of $2,300, but it depends on the sales tax of liquor and the propensity for drinking (you might limit drinks per person to save money).
Since wedding prices are once again soaring, we've borrowed data from 2019 to help you project an honest outlook at the average cost of a wedding in your home state (and the positives or negatives of a destination wedding). For example, New Jersey took the (wedding) cake with the highest average cost of $53,400, while Utah was the most modest at $19,700. These insights can give you a ballpark figure for your financials.
Alabama: $25,500
Arkansas: $21,800
Arizona: $29,400
California: $39,000
Colorado: $30,000
Connecticut: $41,000
Delaware: $34,900
DC: $40,600
Florida: $30,600
Georgia: $30,900
Hawaii: $32,900
Idaho: $19,800
Iowa: $22,600
Illinois: $39,700
Indiana: $22,800
Kentucky: $23,900
Kansas: $22,400
Louisiana: $33,900
Maine: $33,500
Maryland: $33,800
Massachusetts: $43,600
Michigan: $29,700
Minnesota: $28,800
Mississippi: $23,800
Missouri: $26,600
Montana: $23,000
Nebraska: $23,300
Nevada: $22,500
New Hampshire: $32,100
New Jersey: $53,400
New Mexico: $25,600
New York: $48,600
North Carolina: $29,500
North & South Dakota: $29,200
Ohio: $29,300
Oklahoma: $21,200
Oregon: $22,400
Pennsylvania: $35,900
Rhode Island: $49,800
South Carolina: $30,600
Tennessee: $26,900
Texas: $30,200
Utah: $19,700
Vermont: $38,300
Virginia: $33,300
Washington: $25,600
West Virginia: $26,500
Wisconsin: $27,800
Wyoming: $19,800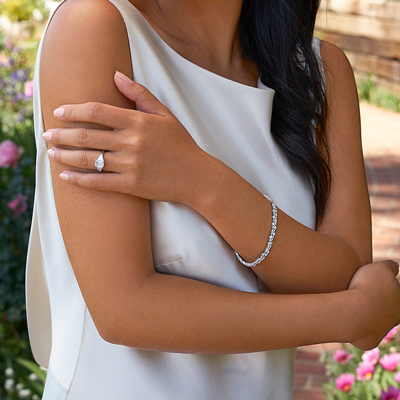 Final Thoughts
Feeling pressure from the parents? Or the friends and trends on social media? Don't panic. This is your day. Do it your way. Don't overspend to please others, but don't skimp on what you'll regret when you look back on the event. A budget can cover your bases, but the most important thing is that you're true to yourself.