We love sharing in our customers' unforgettable memories, and we love when our customers share photos of their special moments with us!  Below, we share some of our favorite creative and romantic proposal pictures.
This sweet proposal featured cupcakes and a brilliant sapphire ring: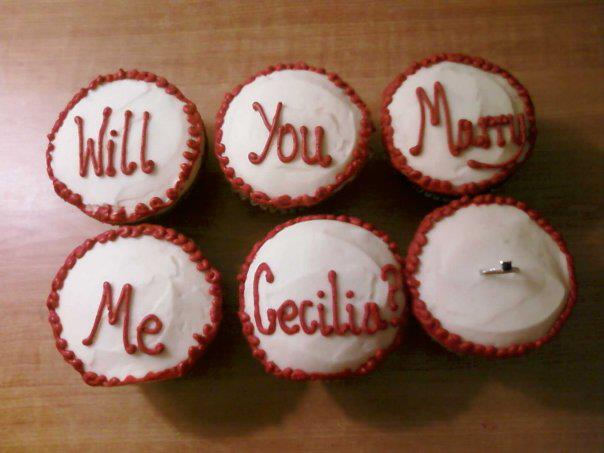 There was more than a trophy at the end of this race!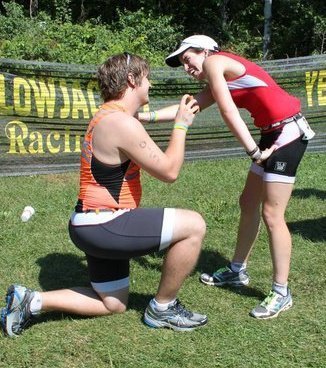 This fairy tale proposal happened in Paris: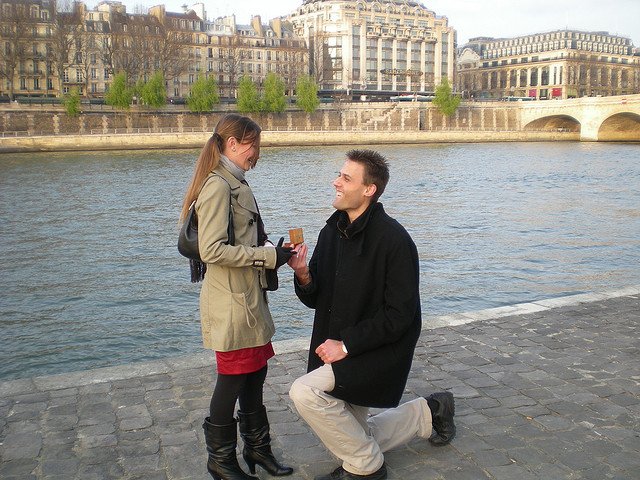 This romantic proposal came with its own mariachi soundtrack!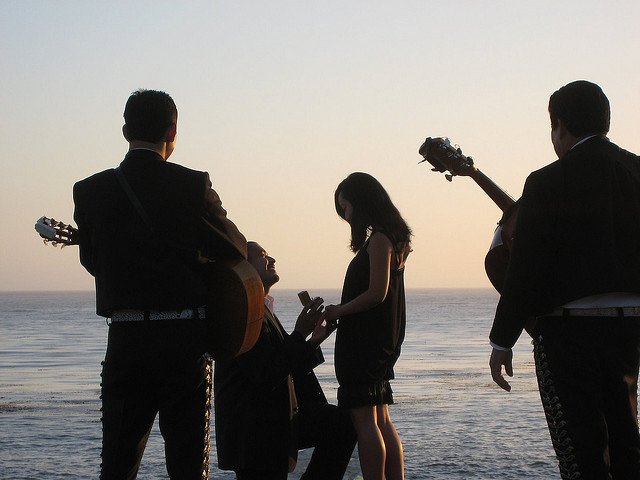 Their love (and the big question!) was written in the sand…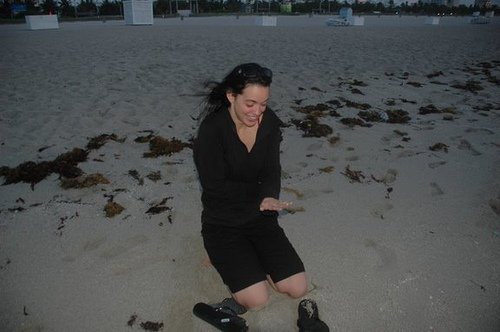 View more photos of our customers' Unforgettable Memories.  To share photos or stories of your unforgettable memories, email info@brilliantearth.com.