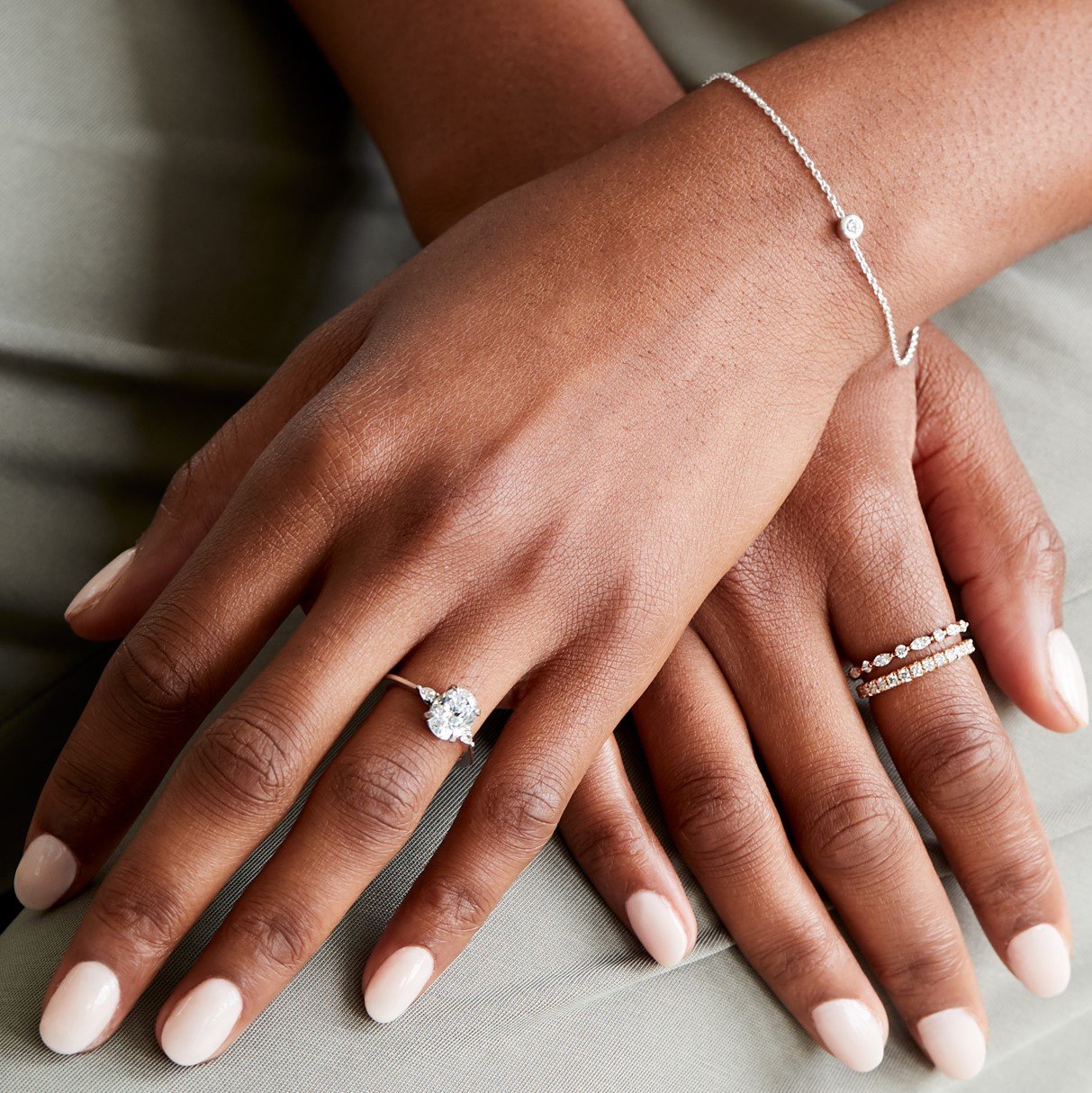 When it comes to celebrating wedding and relationship milestones, our favorite anniversary gifts are of the sparkling variety!
To help you find the perfect anniversary gift, we've pulled together our favorite traditional anniversary gifts by year. From lustrous gold jewelry to dazzling diamond anniversary rings, discover fine jewelry perfect for celebrating the love of your life.
First Anniversary Gifts: Gold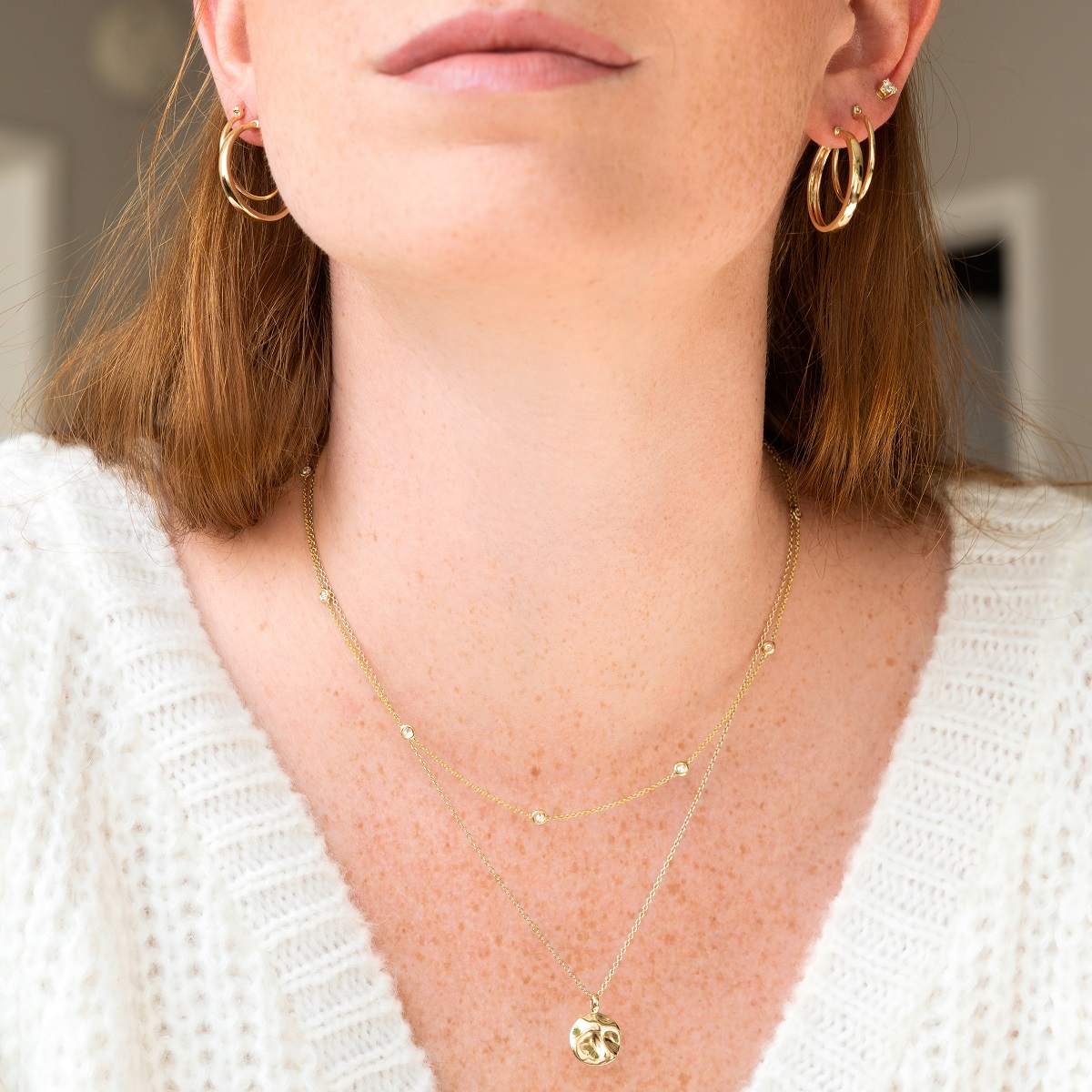 What could be better than gold jewelry to represent the golden first year of marriage? This warm and lustrous precious metal is the traditional jewelry choice for first anniversary gifts. While you can always opt for white gold or rose gold to meet your partner's personal style preferences, yellow gold is the most classic choice and extremely on trend. Many couples use their first anniversary as an opportunity to add a new golden anniversary ring to stack with their wedding and engagement ring, but gold bracelets, earrings, or necklaces are also beautiful and sentimental gifts.
Fifth Anniversary Gifts: Sapphire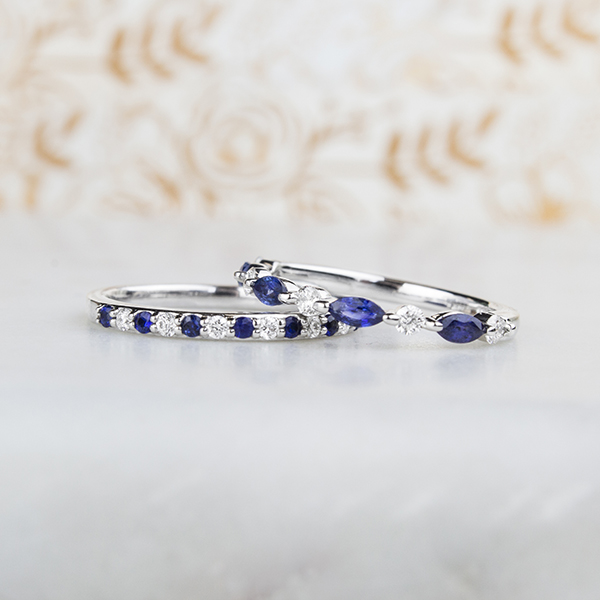 Deep blue sapphires have become the traditional gemstone for celebrating a 5-year anniversary. Historically, sapphires have symbolized both truth and loyalty, making it a meaningful gift to celebrate your and your partner's commitment to one another. In addition to traditional regal blue, sapphires are available in nearly any hue including soft pinks and peaches, teal, green, yellow, purple, and even white. Because of its versatility, sapphire jewelry can fit anyone's personal style and is suited for everyday wear. Rings with sapphire accents and sapphire earrings are time-honored and popular gifts for a fifth anniversary.
Tenth Anniversary Gifts: Diamond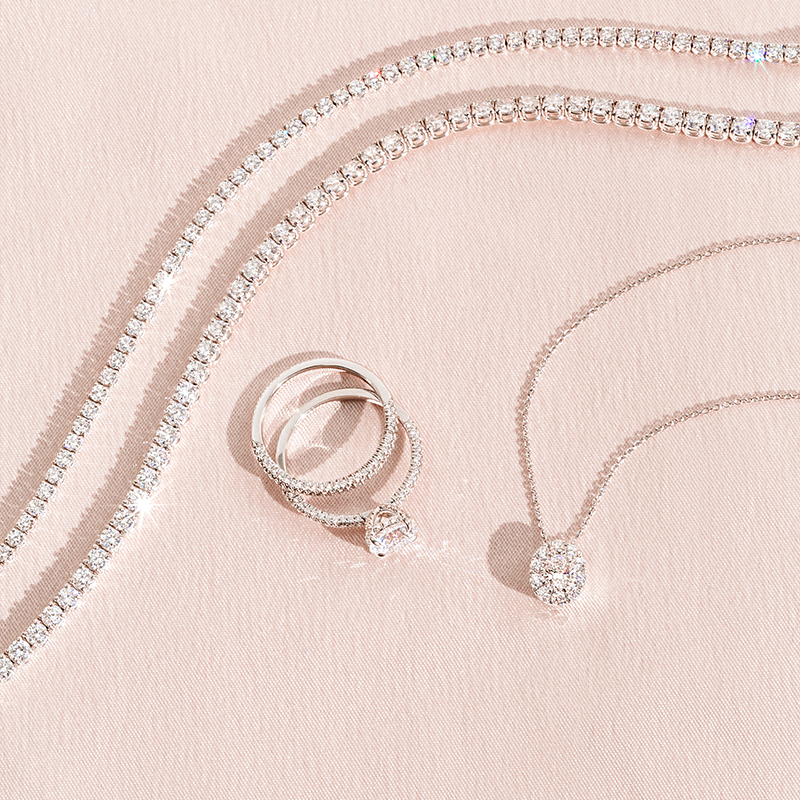 One decade together deserves celebratory diamonds! For such a milestone occasion, it makes sense that diamonds – the strongest and most durable gemstone – would represent the longevity of a ten-year relationship. Because diamonds are also the most common gemstone choice for engagement and wedding bands, diamond jewelry is a thoughtful remembrance of the rings exchanged on your wedding day. Although a diamond anniversary ring is the most traditional tenth anniversary gift, other diamond jewelry such as tennis bracelets, diamond necklaces, and diamond earrings are also beautiful choices. For an extra thoughtful touch, choose your own unique diamonds for the ring, necklace, or earrings you are gifting using the Create Your Own process on our website.
Fifteenth Anniversary Gifts: Ruby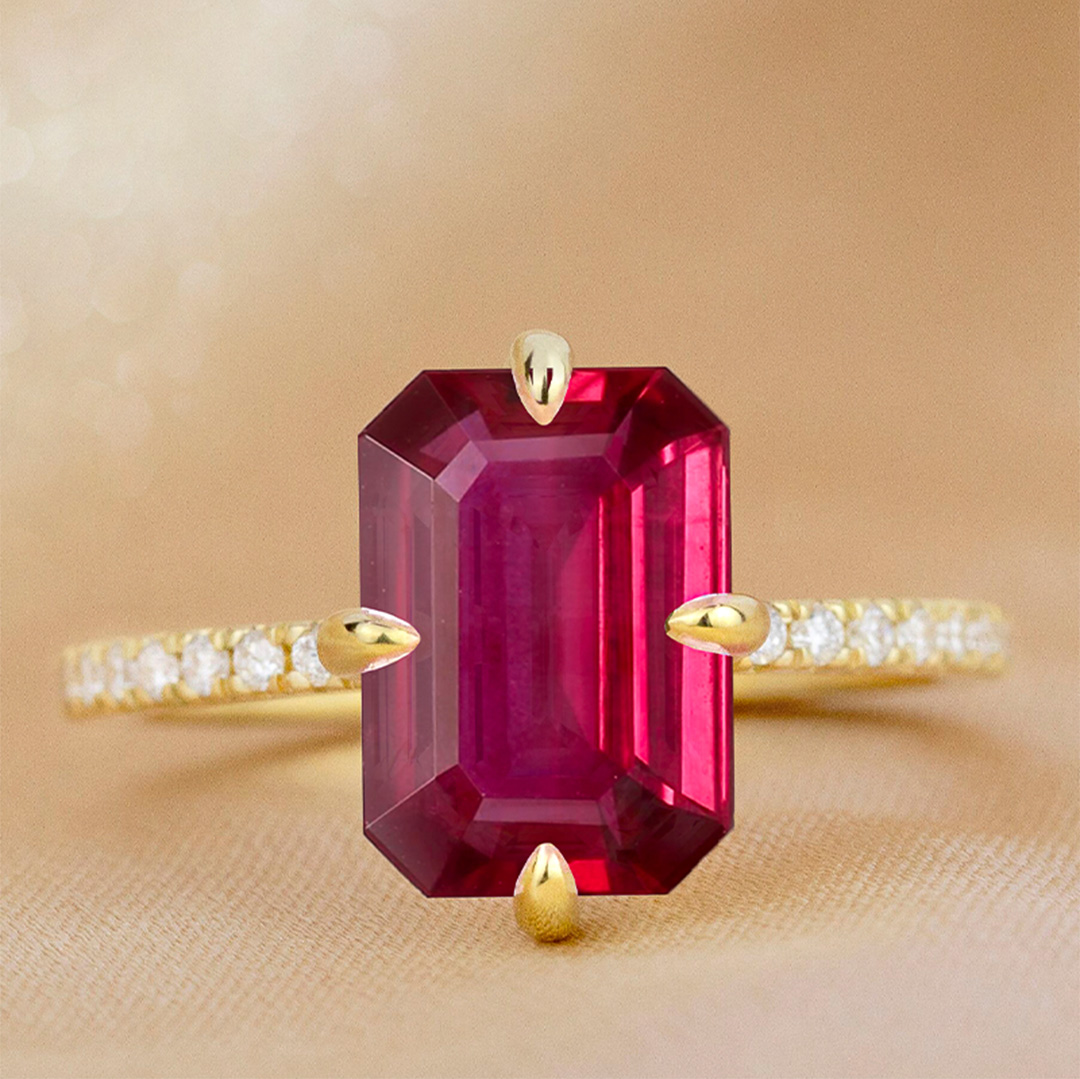 Red rubies are the traditional gem for celebrating a 15-year anniversary. For centuries, rubies have symbolized peace and prosperity, and the color red has represented love and passion. From the same mineral family as sapphires, rubies are a durable gemstone that will stand the test of time.
Twentieth Anniversary Gifts: Emerald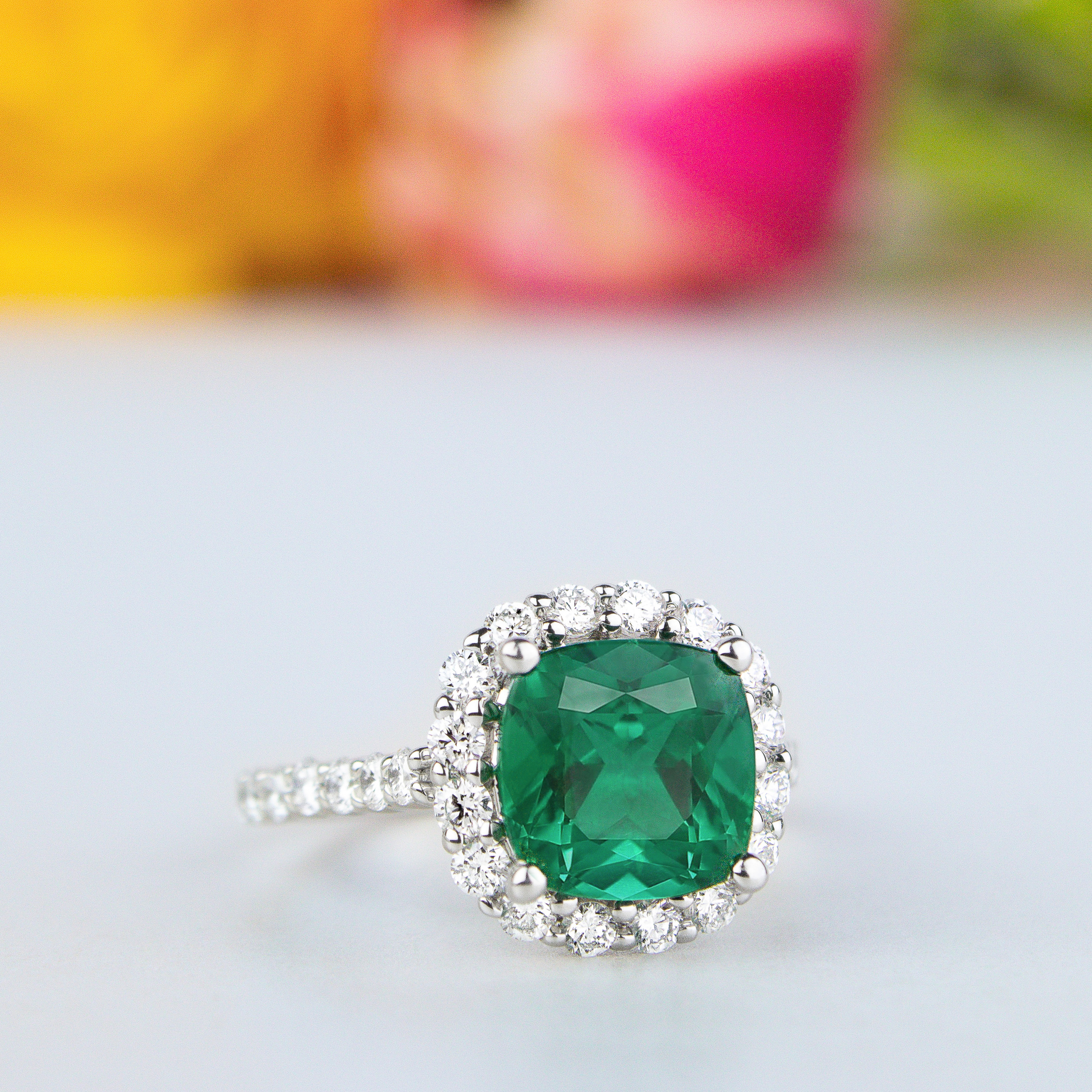 The official gemstone for celebrating 20 years as a married couple is emerald. This gorgeous green gemstone represents faithfulness, making it the perfect representation of your twenty years together. Beautiful emerald jewelry is especially dazzling when paired with diamond accents.
Final Thoughts
Do you have an anniversary coming up? Let us know the which anniversary gift you'd like to receive in the comments below or on our Facebook, Twitter, or Instagram!