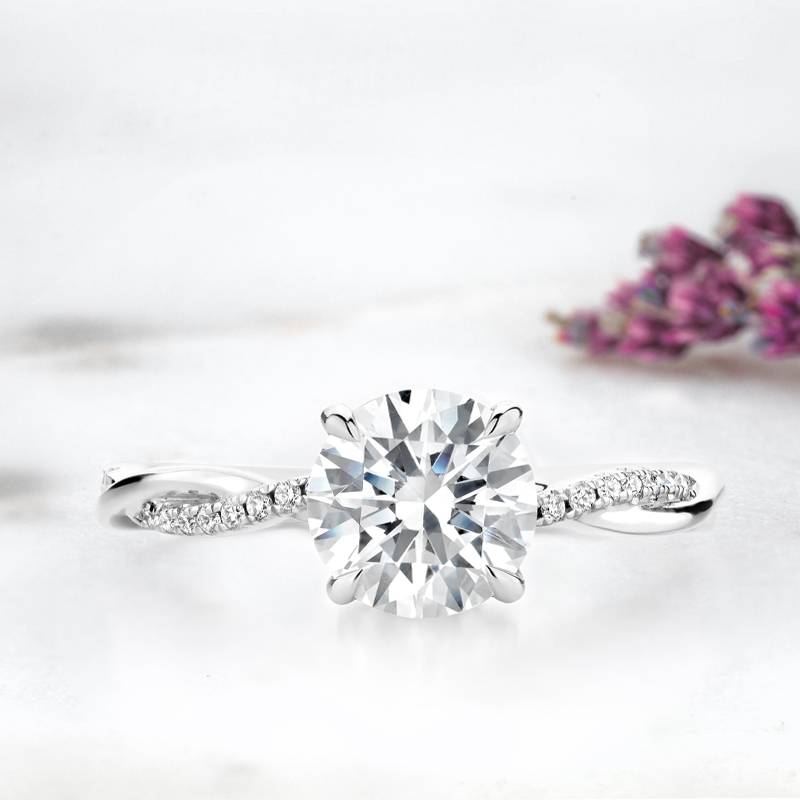 At Brilliant Earth, organic beauty is the muse for many of our engagement rings.
As the global leader in ethically sourced fine jewelry, our love of nature may come as no surprise! Ranging from abstract to more true-to-life interpretations, diamond engagement rings designed to capture the beauty of the natural world are a beautiful choice. Nature inspired engagement rings featuring lustrous strands of twisting precious metal, reminiscent of curving vines or flowering plants, are particularly sought after.
In celebration of these original designs, we've pulled together some of our favorite engagement ring settings with a twist!
Infinity Diamond Ring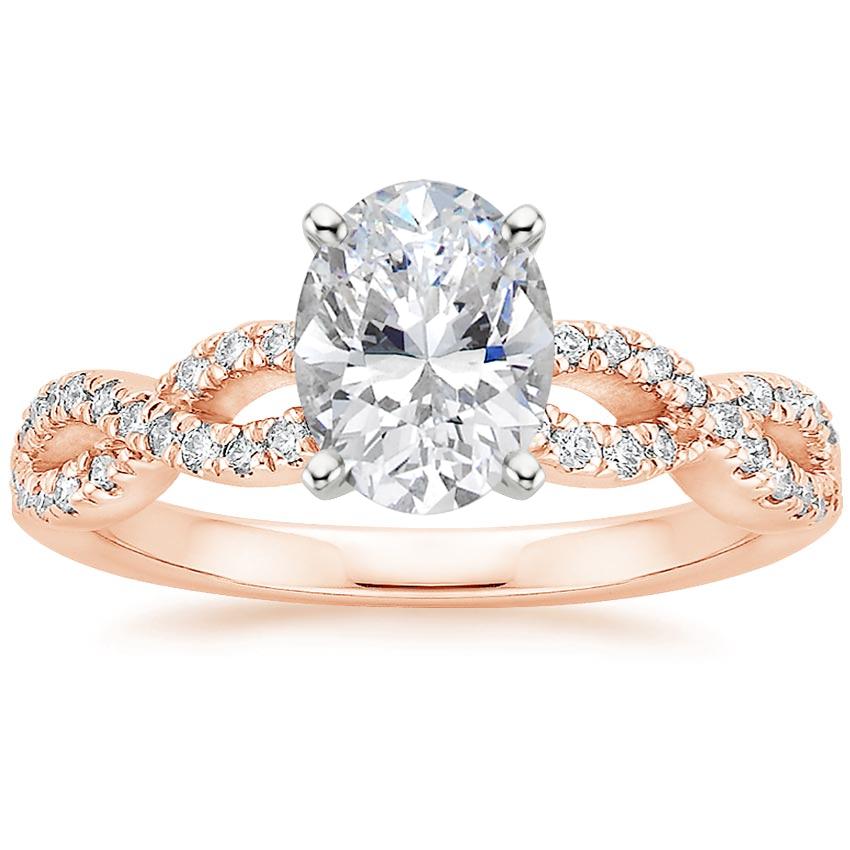 The shimmering diamond twists of this setting form an infinity symbol on either side of the center diamond, representing everlasting love and friendship.
Cascade Diamond Ring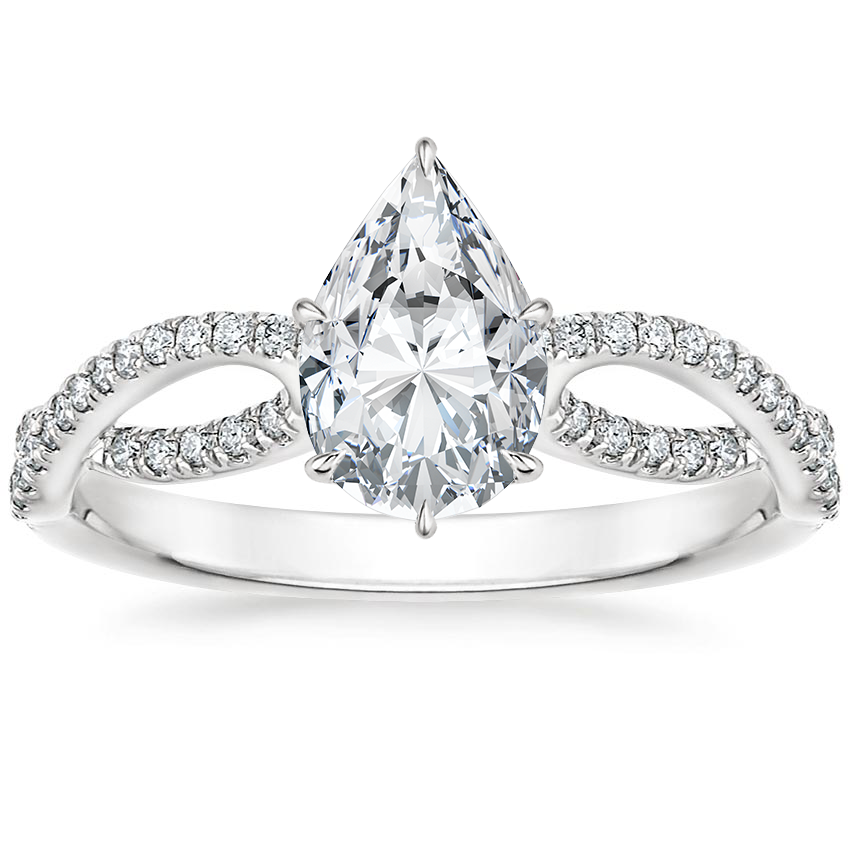 Twisting lariats of sparkling scalloped pavé diamonds cascade from the center diamond in this luxe ring.
Braided Vine Diamond Ring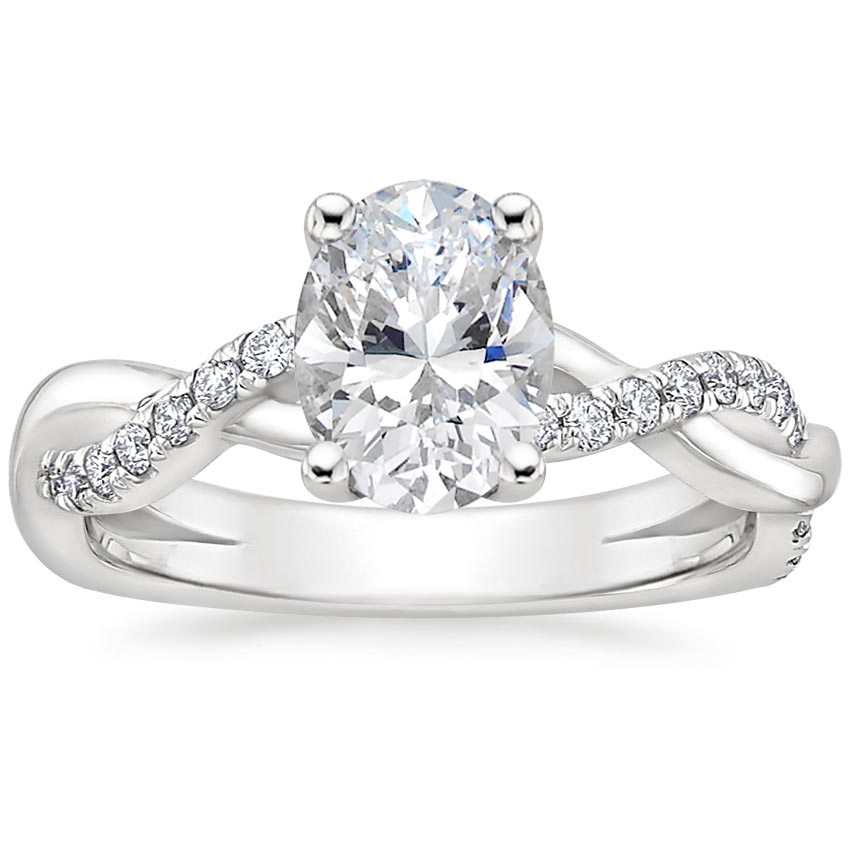 This dazzling nature inspired diamond engagement ring features lush ribbons of precious metal entwined with a shimmering strand of pavé diamonds.
Chamise Diamond Ring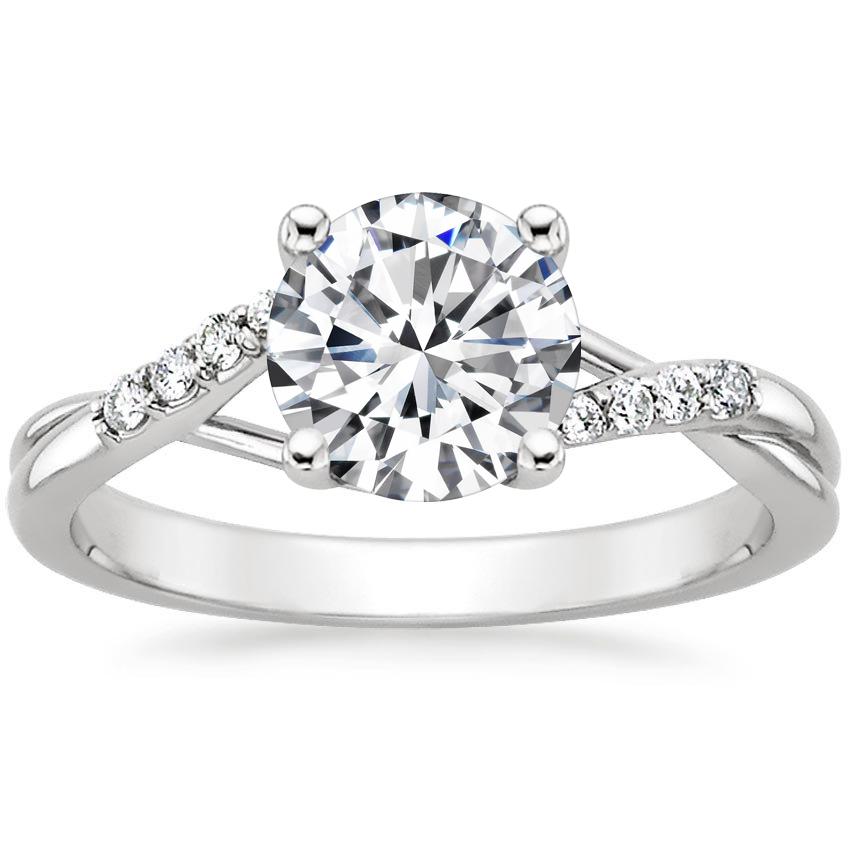 Ribbons of precious metal entwine around the center gem in this elegant setting. Tapering diamond accents on each side add a delightful shimmer.
Liana Diamond Ring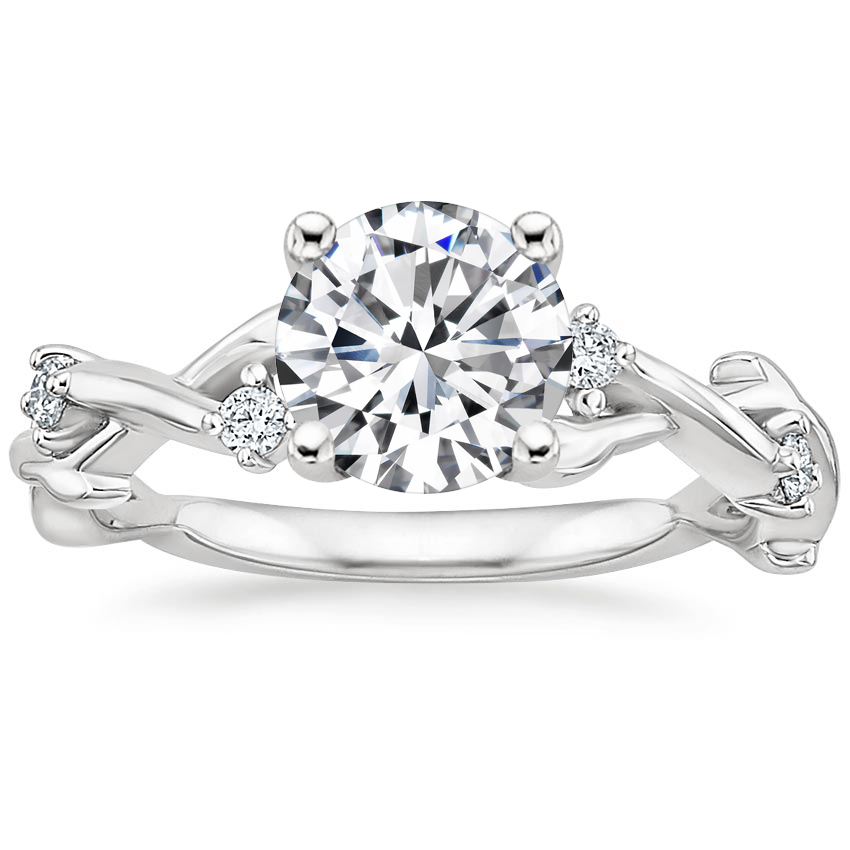 Winding branches dotted with shimmering round diamond buds embrace the center stone in this beautiful nature inspired ring.
Solana Diamond Ring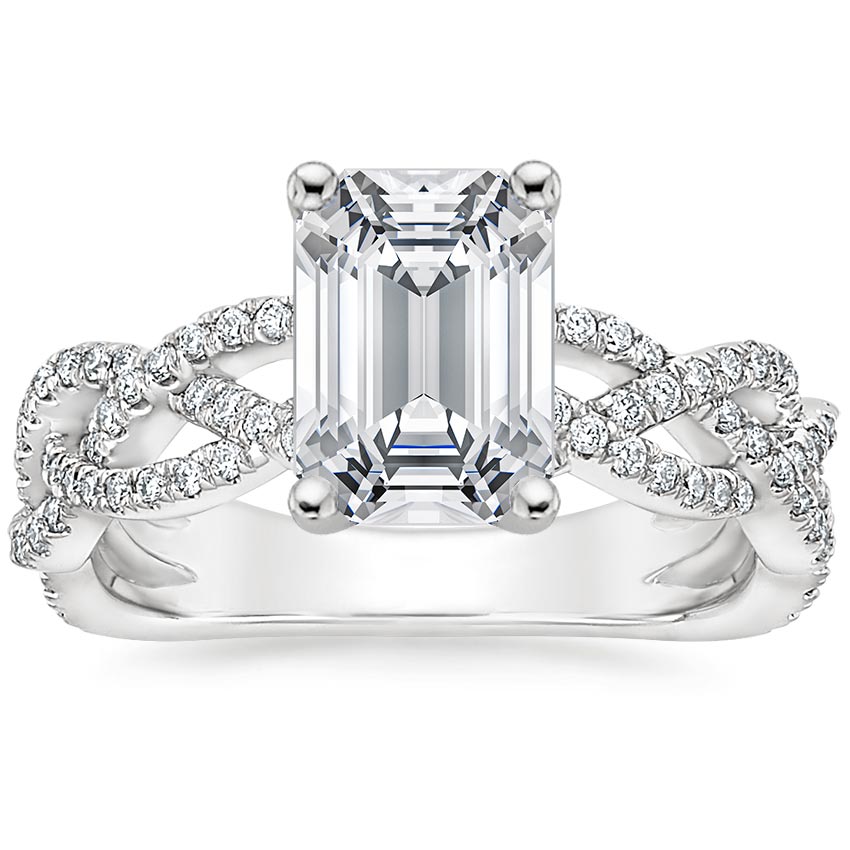 Reminiscent of a beautiful climbing vine, three flowing strands of scalloped pavé diamonds wind around each other for a shimmering effect.
Unity Ring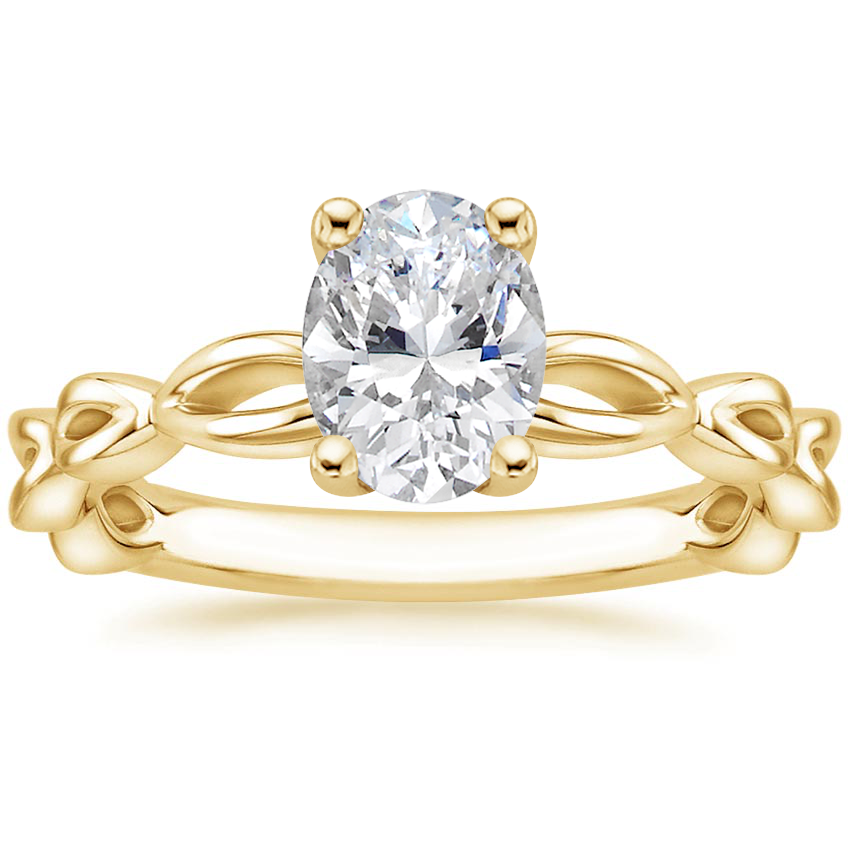 Fluid, rippling ribbons of lustrous precious metal flow along the band of this unique and romantic ring.
Azalea Diamond Ring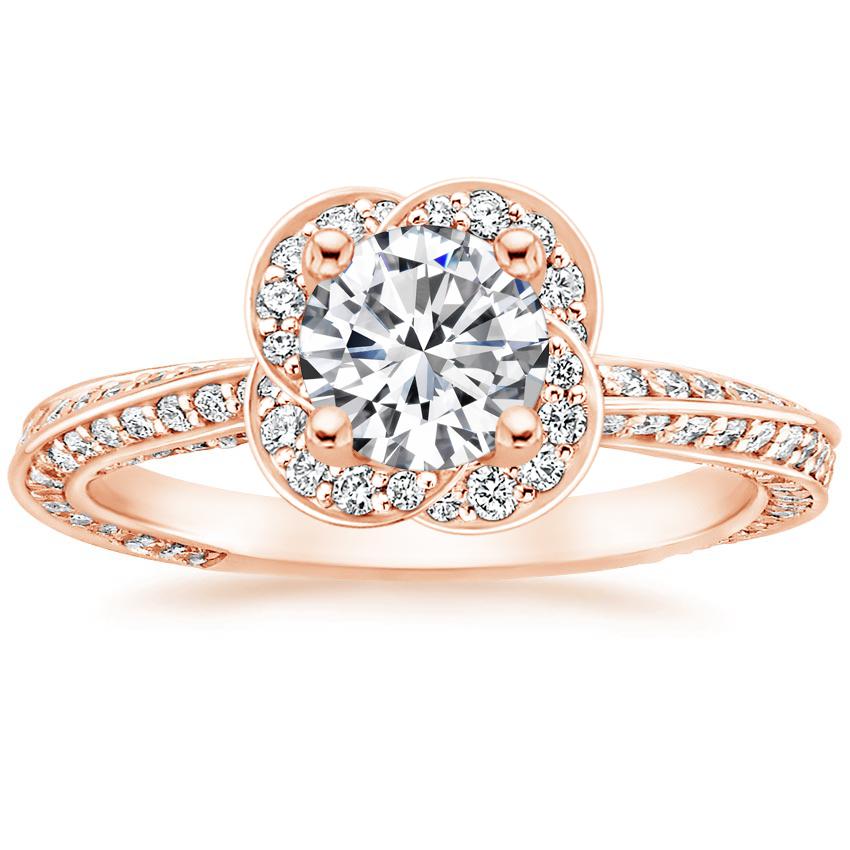 Sleek ribbons of metal and pavé diamonds twist around the band and center gem of this floral-inspired halo ring.
Cleo Diamond Ring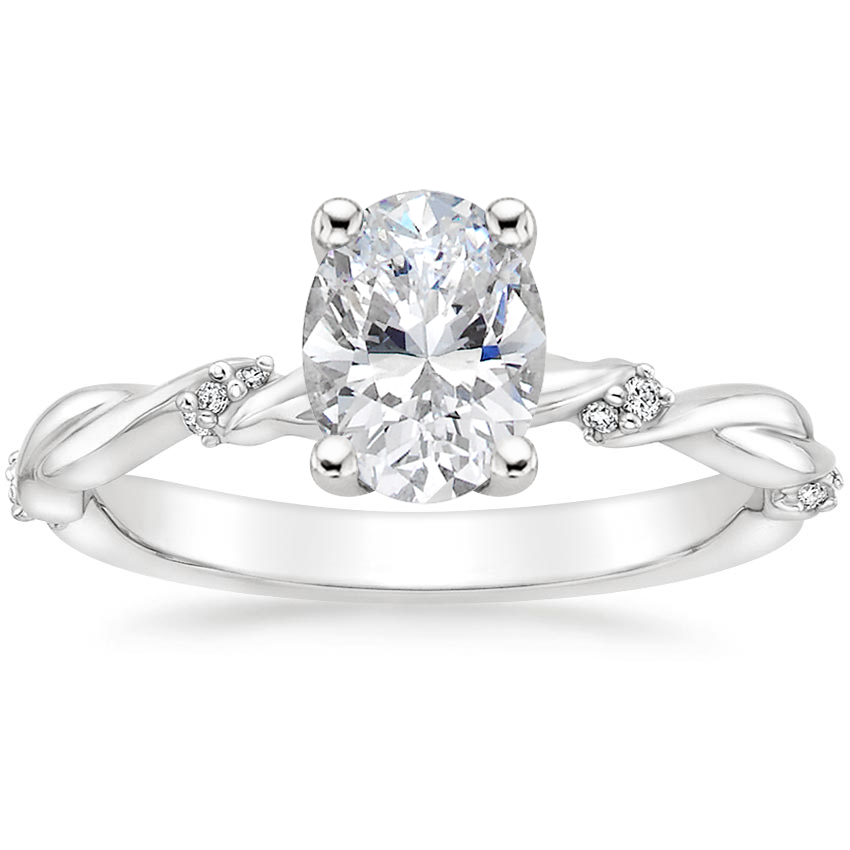 Ribbons of high polished precious metal are interspersed with clusters of sparkling diamonds in this sleek ring.
Eden Diamond Ring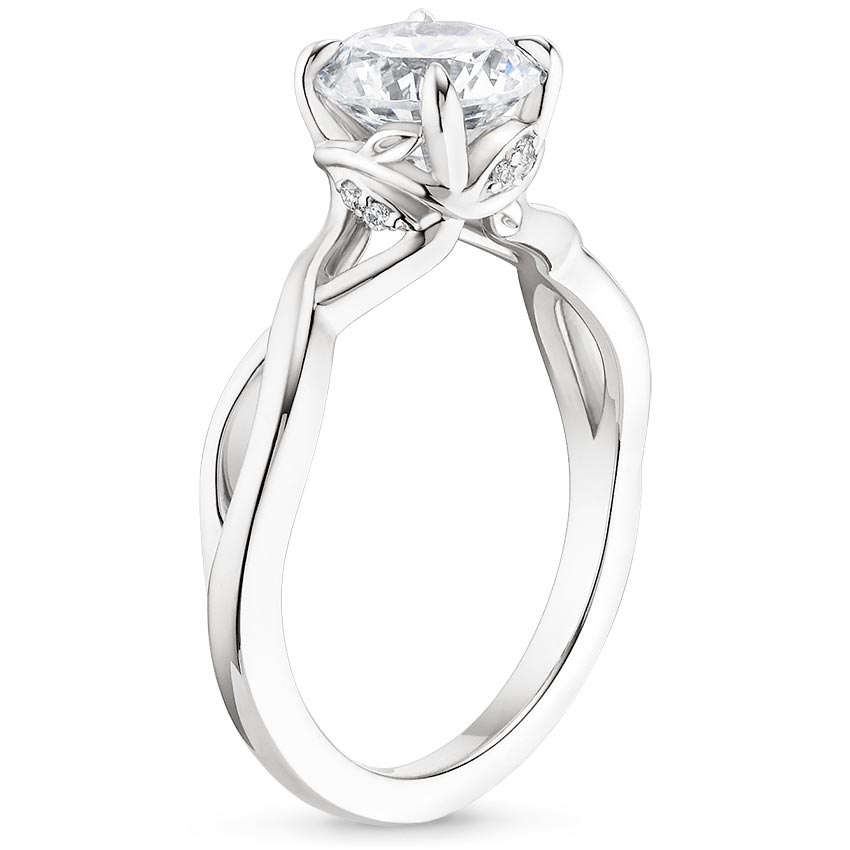 A delicate vine with surprise diamond accents wraps around the gallery of this beautiful ring.
Luxe Entwined Celtic Love Knot Diamond Ring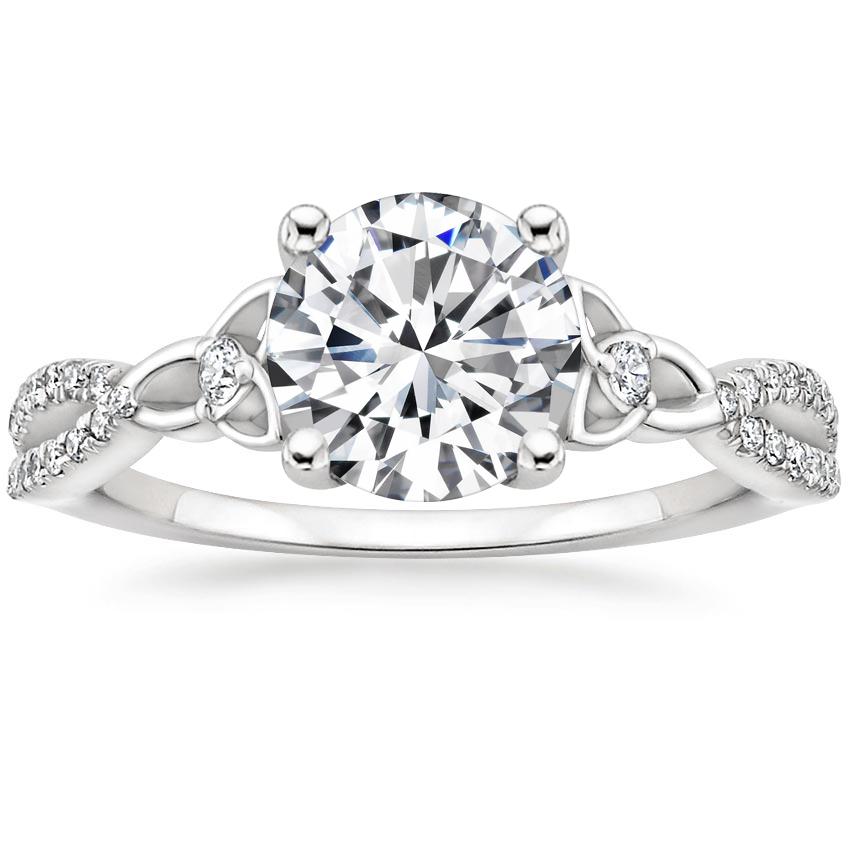 Delicate curves of precious metal twist toward two diamond accented Celtic love knots in this dazzling ring, symbolizing everlasting love.
Three Stone Petite Twisted Vine Diamond Ring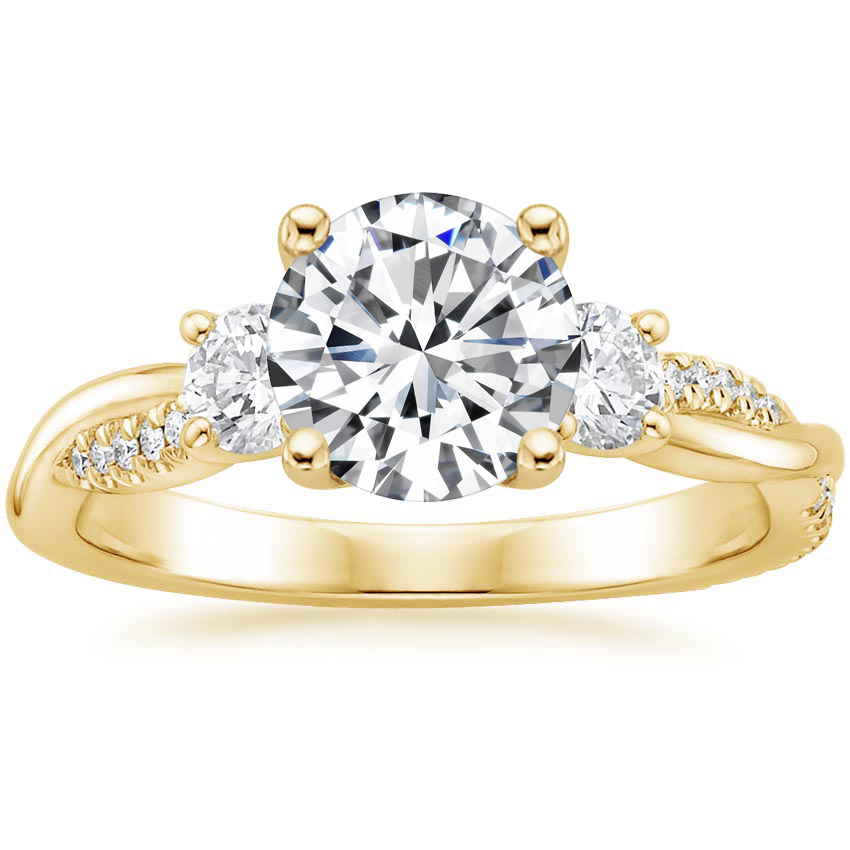 A twist on the classic three stone setting, this ring represents a couple's past, present, and future together.
Winding Willow Diamond Ring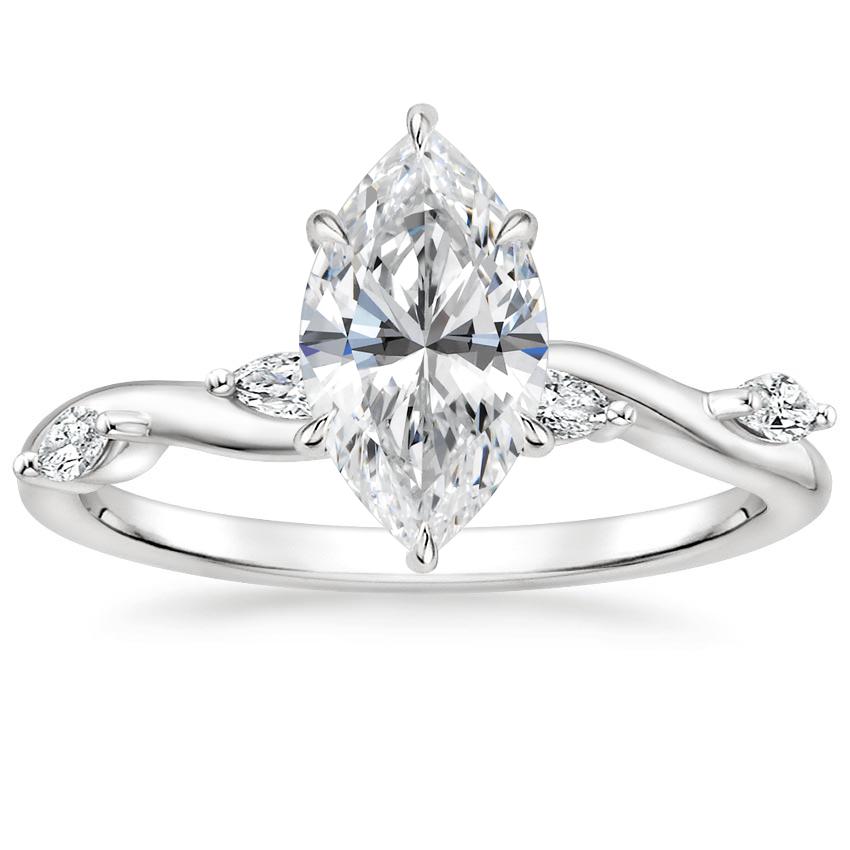 This engagement ring's sculpted metal vine is beautifully punctuated by marquise diamond leaves, forming a perfect nod to nature.
Petite Twisted Vine Diamond Ring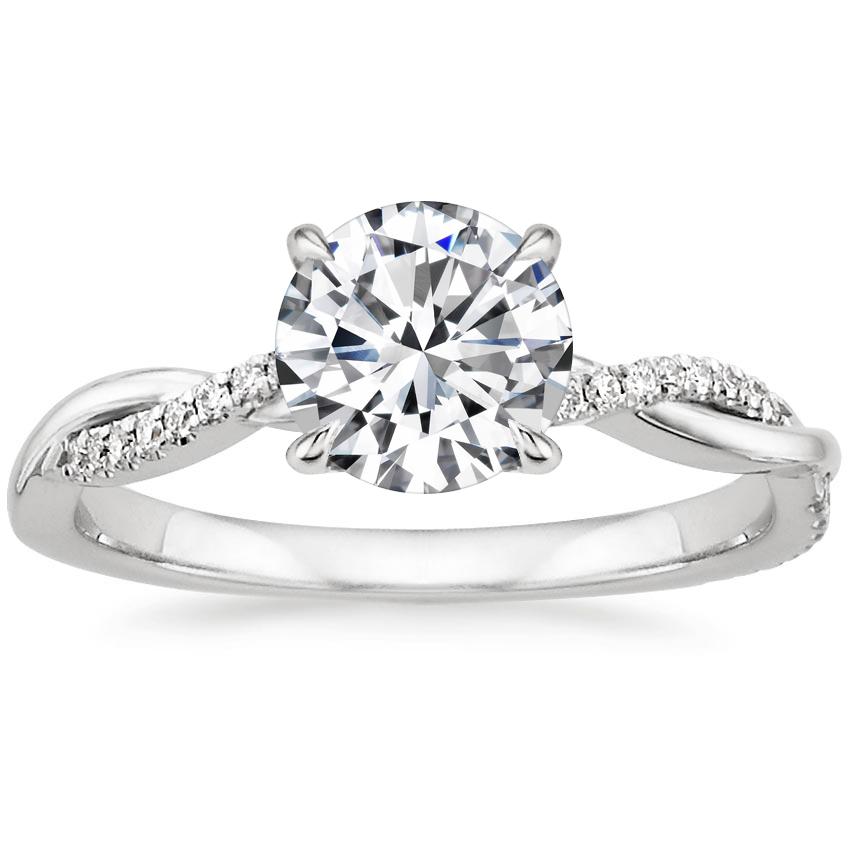 One of our most popular engagement ring settings, the Petite Twisted Vine Diamond Ring features a shimmering strand of pavé diamonds entwined with a lustrous ribbon of precious metal.
Final Thoughts
Would you rock one of this twisting engagement rings? Let us know your favorites on our Instagram, Facebook, Twitter, or in the comments below!