All of the rings in our collection of vintage engagement rings exhibit a beauty that transcends fashion, but we've observed that vintage styles will rise and fall in popularity and that certain looks will suddenly become much more sought after. We thought that brides-to-be and lovers of antique jewelry would be interested to learn about some of the current trends in vintage engagement rings:
Colored Gemstones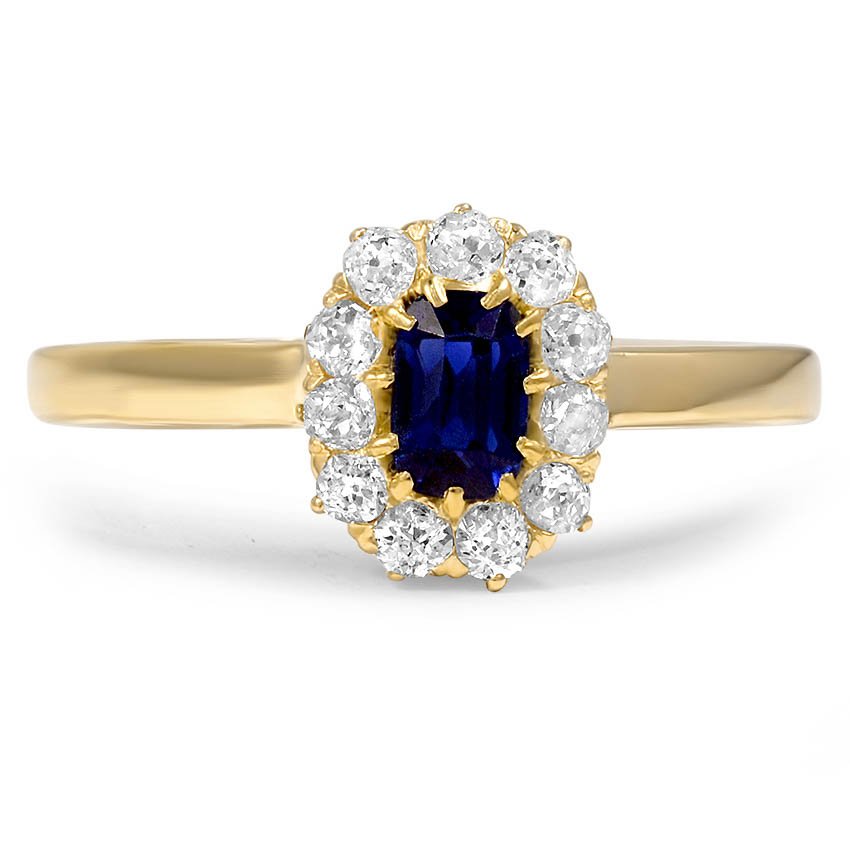 Although diamonds remain sought after, we've noticed a big surge in demand for rings featuring sapphires, emeralds, rubies and other colored gemstones. These can be the centerpiece of a colored gemstone engagement ring or as pops of color accenting a design dominated by diamonds (often the case in rings from the Art Deco era).
Opals and Moonstones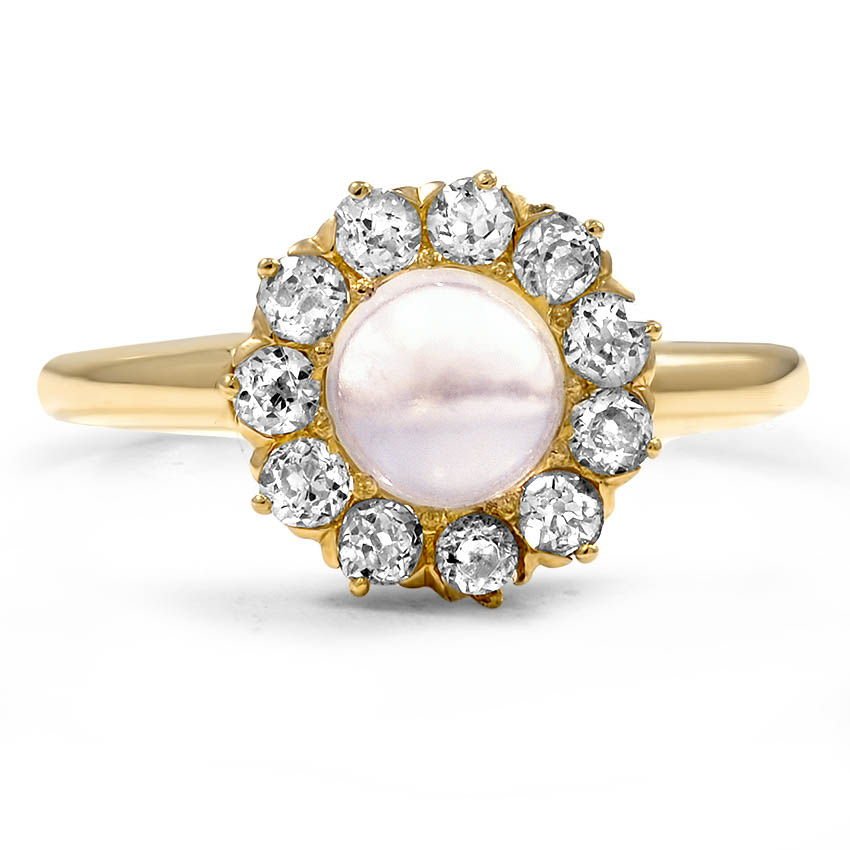 The dreamy and romantic nature of opals and moonstones must resonate with today's engaged couples because these gemstones have been especially sought after choices lately. Opals and moonstones are often found in rings from the Art Nouveau era, which favored a mystical aesthetic and semi-precious gems set in artistic settings.
Unique Halos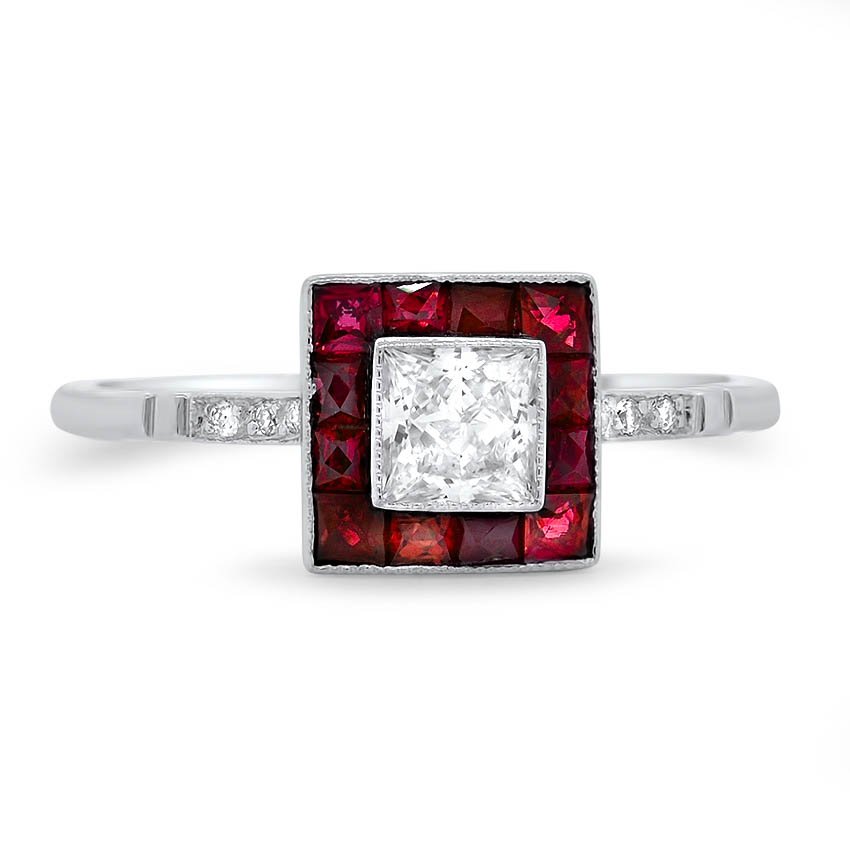 Halo designs marry opulence with elegant symmetry, a combination which has made vintage halo rings very popular during the past few years. Vintage halo engagement rings often feature distinctive designs such as halos of colored gemstones around a center diamond (an especially sought after design right now) or halos of pearls. In many vintage rings, the shape of the halo evokes a flower (called a "floral halo"), while in others the halo is made of baguette or French cut gemstones, which creates a more sleek and modern look.
Mixed Metals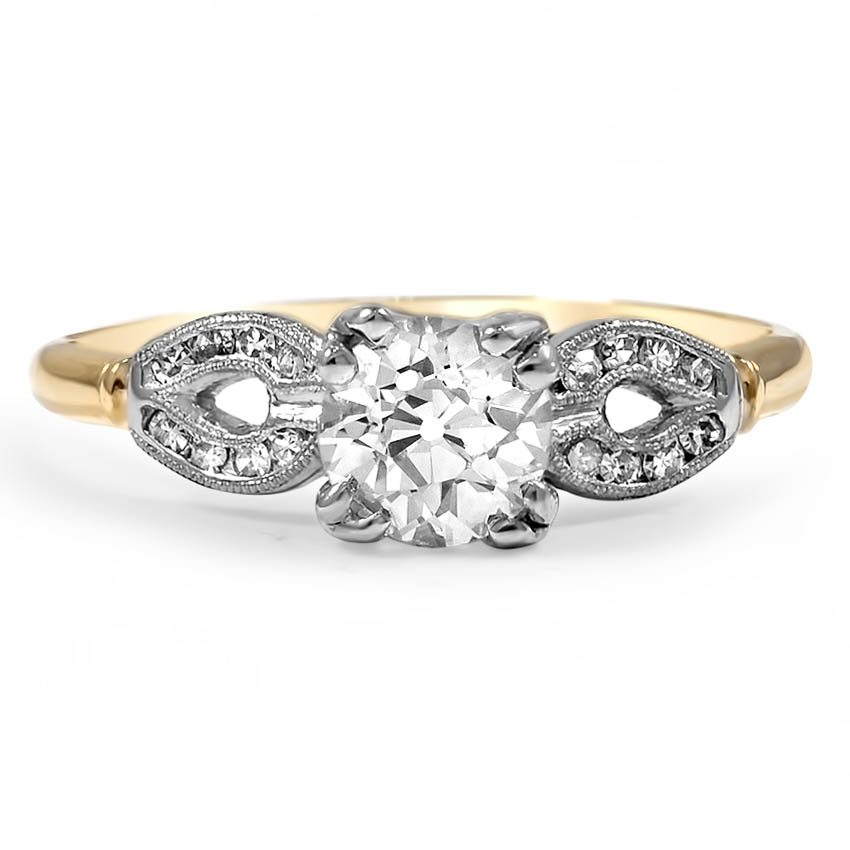 Vintage rings made of two different tones of precious metal—usually white gold combined with yellow or rose gold—are very popular. Lovers of antique jewelry likely appreciate the unmistakably vintage look of these rings, since mixed metals are not commonly found in new or contemporary jewelry. Mixed metal rings were common in the Art Nouveau and Art Deco design eras.
Duo Designs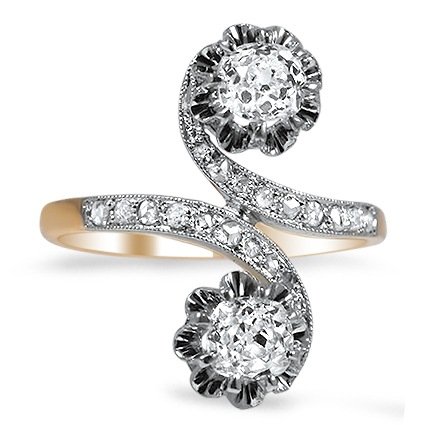 Fashionable "duo" rings don't feature a single center gem, they feature two, usually nestled next to each other by a split shank band. Popular jewelry blogger Gem Gossip wears a duo design vintage engagement ring, though we're not sure if she's partly responsible for this trend or is caught up in it.
Final Thoughts
What do you think of these vintage engagement ring trends? Let us know on Facebook or Twitter, or in the comments section!