A string of pearls, a charm bracelet, a signet ring—it used to be that a woman's jewelry box was considered incomplete if it didn't contain these pieces. But while we'll always love these classic items, today's jewelry essentials are different from what was de rigueur in your mom's day. The modern must-haves include pieces that give your everyday outfits a touch of luxury, a couple that turn even the simplest of styles—from blue denim to black dresses—into stand-out looks, and at least one that's totally unique to you. These five pieces are the new essentials every woman should aim to have in her jewelry wardrobe: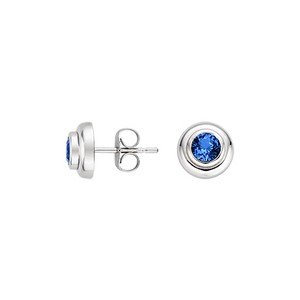 Everyday Studs
Whether you choose silver or gold, an elegantly understated
disk design
or dazzling
diamonds
, you need a flattering pair of stud earrings you can wear day in, day out, without ever getting tired of them.
A Charm Necklace
The charm bracelets that were hot a half century ago have recently been replaced by necklaces bearing
personal charms
. The charms could feature your initials or those of loved ones, or represent your favorite places or activities—as long as they bear personal meaning they'll never go out of style.
Dazzling Drop Earrings
A pair of eye-catching
drop earrings
  that sparkle as you move can make any outfit appear more glamorous, or transform your look from day to night in a flash.
A Cocktail Ring
Big and eye-catching,
cocktail rings
are the opposite of an everyday item. They feature super-sized semi-precious stones, or multiple smaller gemstones set in a large-scale, ornate setting, and are meant to be worn on your right hand. Not just for cocktail parties or cocktail dresses, these rings can dress up more casual evening outfits (think dark jeans and heels), and can be worn to any festive affair.
A Favorite Vintage Piece
Every woman needs a totally unique piece of jewelry from the past, one that carries with it a bit of history, or mystery. Whether it's a bracelet that belonged to your grandmother or an antique pendant you purchase because you can't get it out of your head, your vintage piece should be something which draws questions and compliments, and which you love to wear.
Final Thoughts

Do you agree that these five items are essentials?  Do you have a piece of jewelry you consider a "must have" that didn't make our list?  Let us know on Facebook or Twitter, or in the comments section!