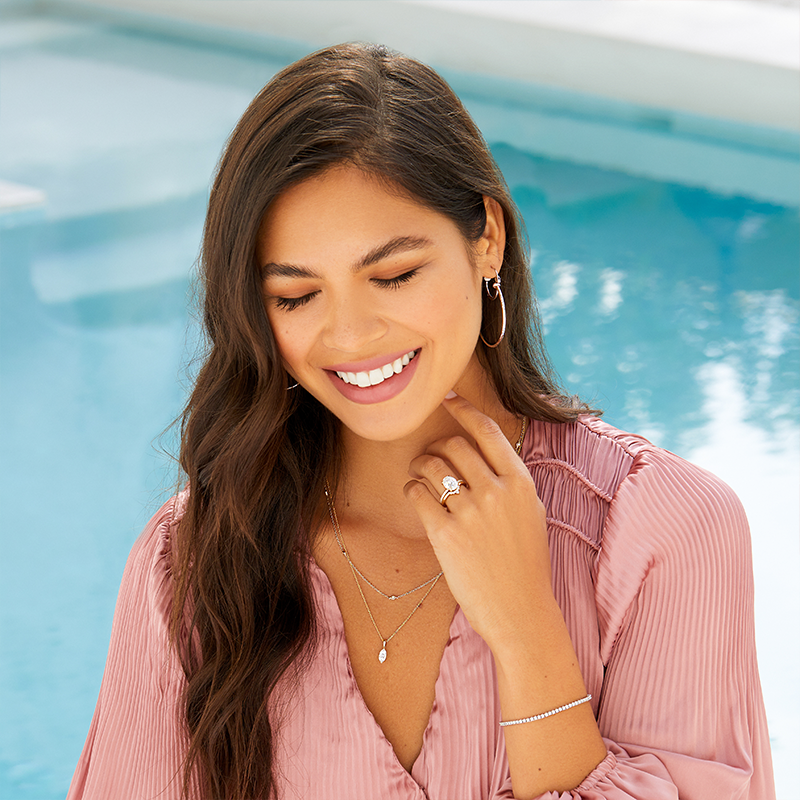 Did you know that how you care for your jewelry changes with the season?  
The summer months can be particularly hard on your jewelry and call for some extra TLC for your favorite pieces. As you pack your bags for vacation, you should also be thinking of how you can best protect your favorite fine jewelry pieces of the harsh summer elements and outdoor activities. Whether exploring a new trail or taking a trip to the beach, read on to discover the best ways to care for your jewelry this summer! 
1. Impact against hard surfaces when doing activities hiking or biking can damage your jewelry. Be sure to remove any rings before embarking on your next adventure! 
2. Rising temperature and humidity levels can take a toll on your jewelry. Take time to gently wipe down your precious metal jewelry after every wear to keep sweat, humidity, and sunlight from dulling its lustrous sheen.
3. When dressing for a day at the beach, keep in mind that some types of jewelry may be better off left at home. Harder gemstones like diamonds and rubies can better withstand impact with sand and abrasive materials, while softer gemstones like amethysts and opal might not fare as well. View our complete gemstone and metal care guides to discover which fine jewelry pieces can make an appearance at your beach day.  
4. Cold water can cause your hands to shrink. It is best to remove your rings before going in a pool, ocean, lake, or any water to avoid losing them! 
5. If your diamond, gemstone, or precious metal jewelry has had prolonged exposure to chemicals like chlorine or sunscreen, gently clean your jewelry using the at-home methods in our gemstone and metal care guides . This will protect your favorite jewelry pieces from appearing dull or even tarnishing.  
6. After the summer, consider a professional cleaning to keep your jewelry in the best shape for summers to come. Our jewelry specialists would be happy to help you schedule a professional cleaning.  
Final Thoughts
Do you have summer jewelry care tips of your own? Let us know on our Facebook or Twitter, or in the comments section!