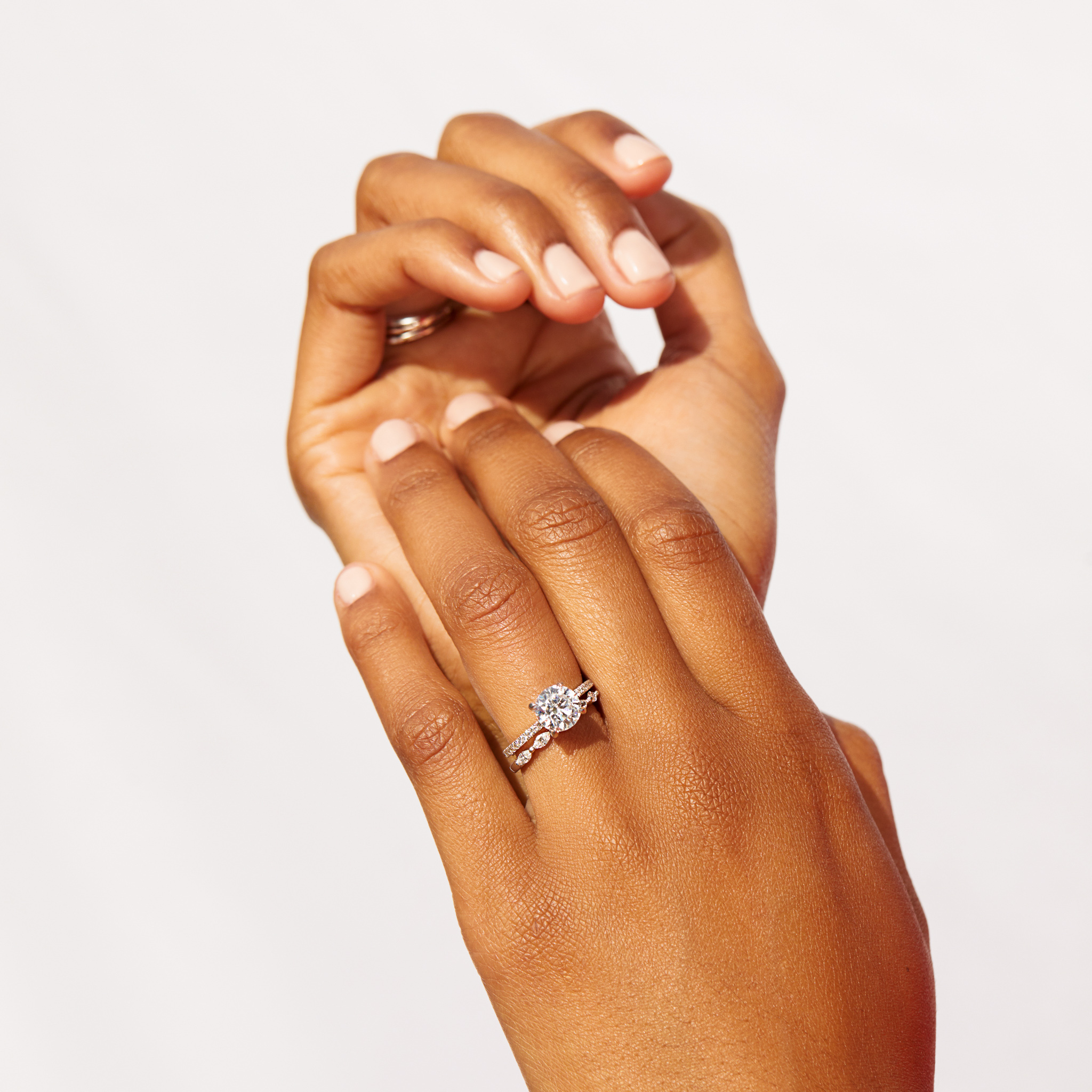 Engagement ring trends have never been more diverse than they are now! 
Couples are in search of personalized styles that are as unique as the wearers themselves. From classic solitaire settings to intricate nature inspired designs; this season's engagement ring trends are sure to inspire your saves and Pinterest boards. Read on for discover the 6 hottest engagement ring trends every cool bride should know this summer, just in time for wedding season.  
Hidden Accents: Demi Diamond Ring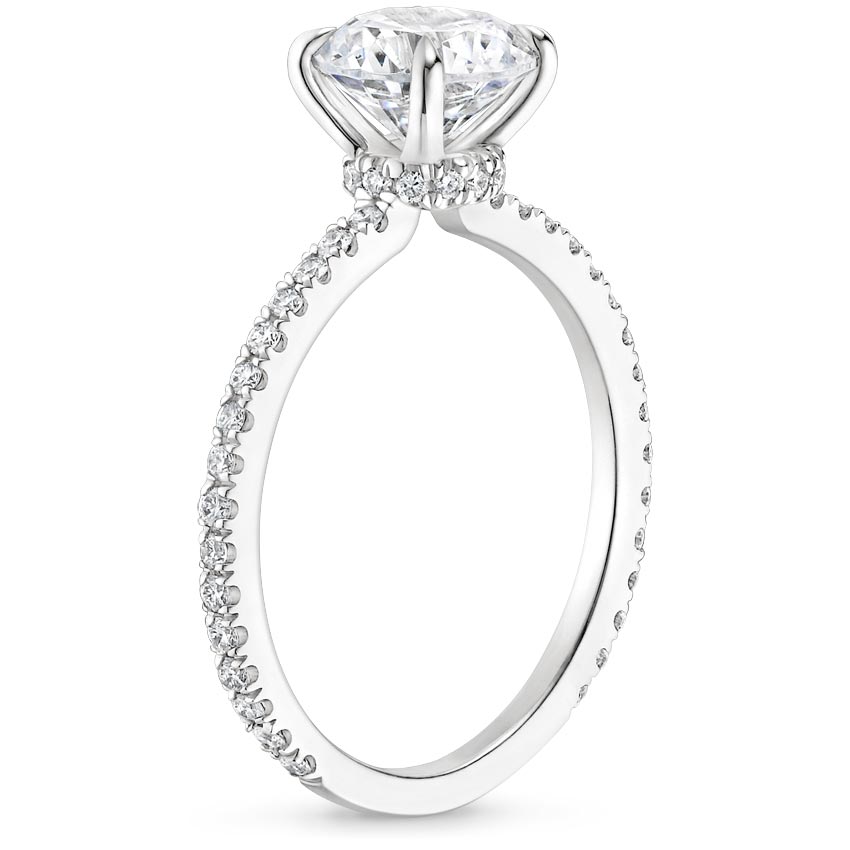 Who doesn't love a sparkling surprise? Hidden diamond accents like hidden halos, diamond accented galleries, and other unique details crafted beneath a ring's center gem make any engagement ring sparkle from every angle. If you love the look of a simple solitaire but are wanting some added sparkle, our collection of hidden diamond accent engagement rings is sure to hold your perfect match. The Demi Diamond Engagement Ring features a glittering hidden halo of diamonds that wraps around the center gem. A petite band complements the gallery for an elegant, chic look. We expect these hidden accent designs to reign supreme through 2021 and beyond.   
Vintage Inspired: Nouveau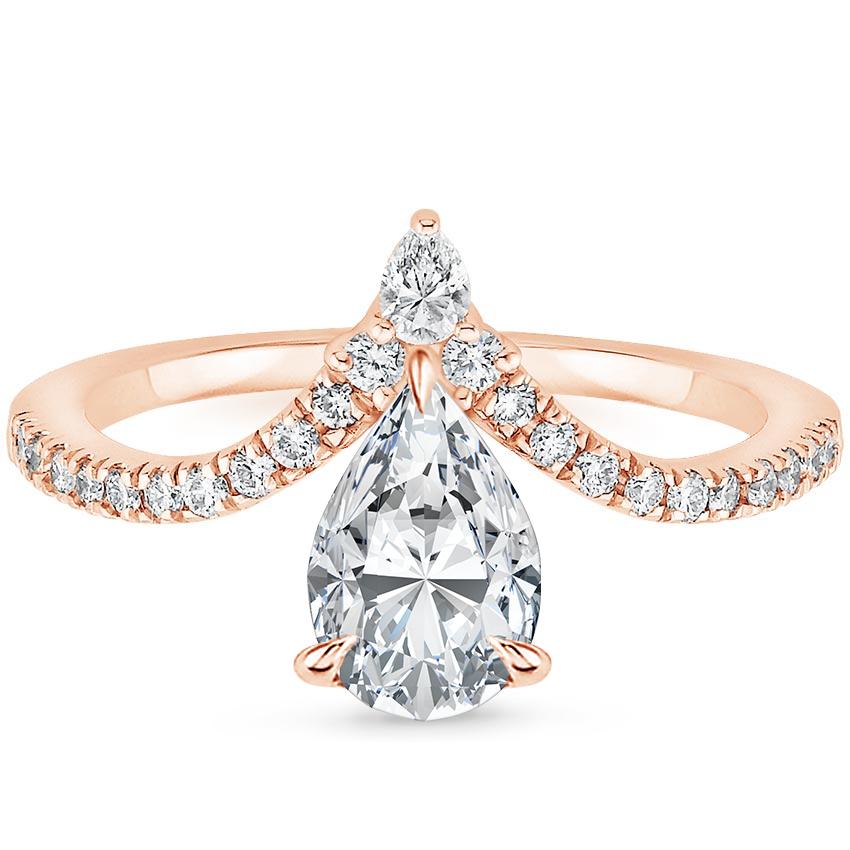 Inspired by the charm of the past, these romantic engagement rings are heirlooms in the making. Couples are increasingly opting for vintage inspired designs that offer a unique feel and personalized touch to their engagement ring. Many of the design elements we are loving right now like – metalwork, filigree, pave diamonds, and unique diamond accents originate from engagement ring designs centuries prior.  
Elongated Fancy Shapes: Lumiere Diamond Ring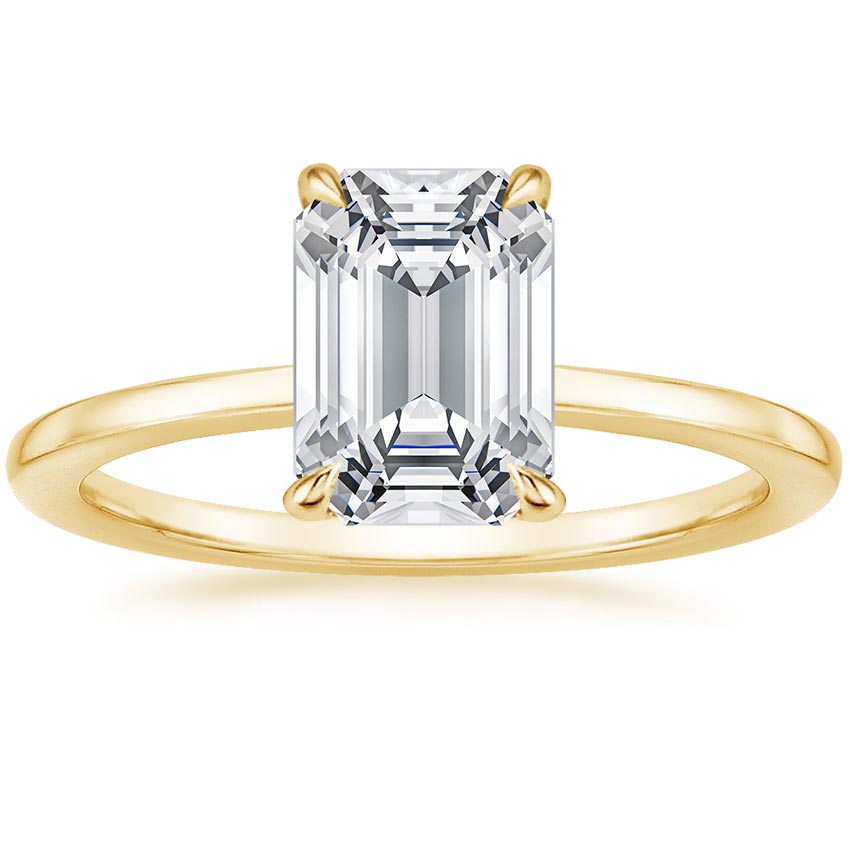 While round diamonds continue to be the most classic choice for a center stone, fancy diamonds quickly rising in popularity. Fancy shaped diamonds are any diamond shape other than classic round brilliant, and popular elongated fancy shapes include oval, pear, emerald, marquise, elongated cushion, and radiant diamonds. Elongated fancy shaped diamonds make a stunning statement as a center gemstone and are especially flattering on the hand as they create the illusion of a longer, slender finger.  
Three Stone Rings: Opera Diamond Ring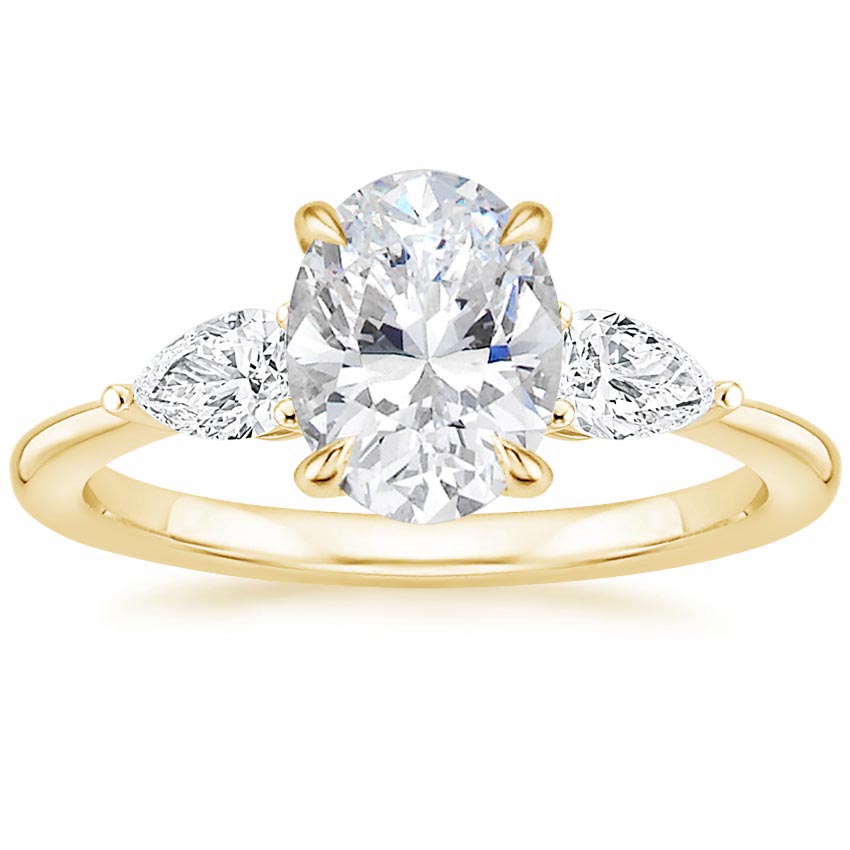 Contemporary updates to classic three stone engagement rings are having a moment. Highly sought after for their sparkle and romantic symbolism, the three main stones featured on three stone rings represent a couple's journey together. Three stone engagement rings have been beloved for decades and make a classic choice for an engagement ring, so you know that contemporary versions will also stay in style for years to come.  
Nature Inspired: Secret Garden Diamond Ring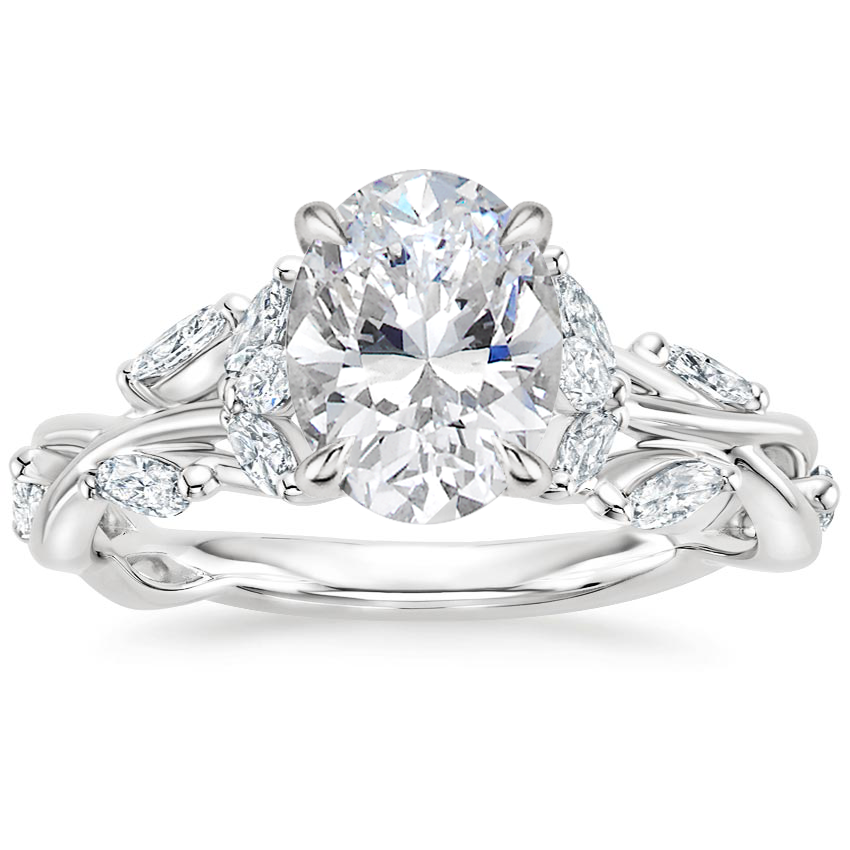 Whimsical and nature inspired designs are a favorited engagement ring style this season. Designed to capture the beauty of the natural world; gently curving lines, delicate leaves, and flower motifs grace the rings in our nature-inspired collection. These elegant designs are perfect for the unconventional bride-to-be that is looking for an artistic feel combined with organic beauty.  
Gender Neutral Rings: Vesper Diamond Ring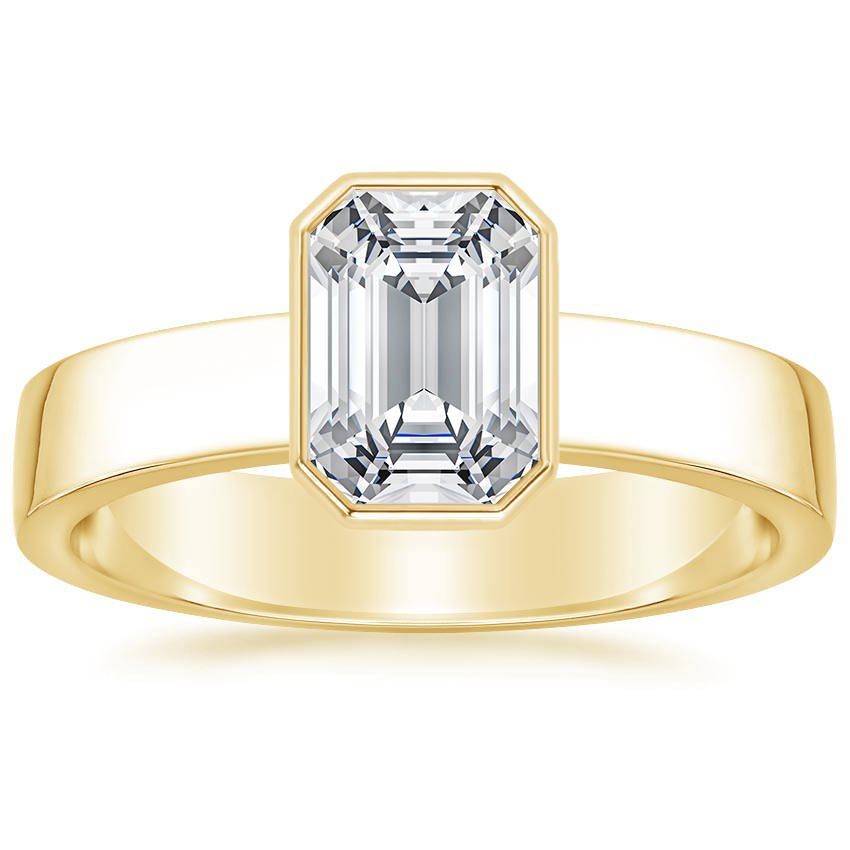 Created to blur the lines between traditionally feminine and masculine styles, our MX Collection is a collection of modern wedding & engagement rings that celebrates love of all forms. Our designers sought to create a collection of fresh, gender fluid designs. We expect gender fluid jewelry to be an increasingly popular pick through 2021 and beyond.  
Final Thoughts
Which engagement ring trend do you love the most? Let us know in the comments below or on our Facebook, Twitter, or Instagram!