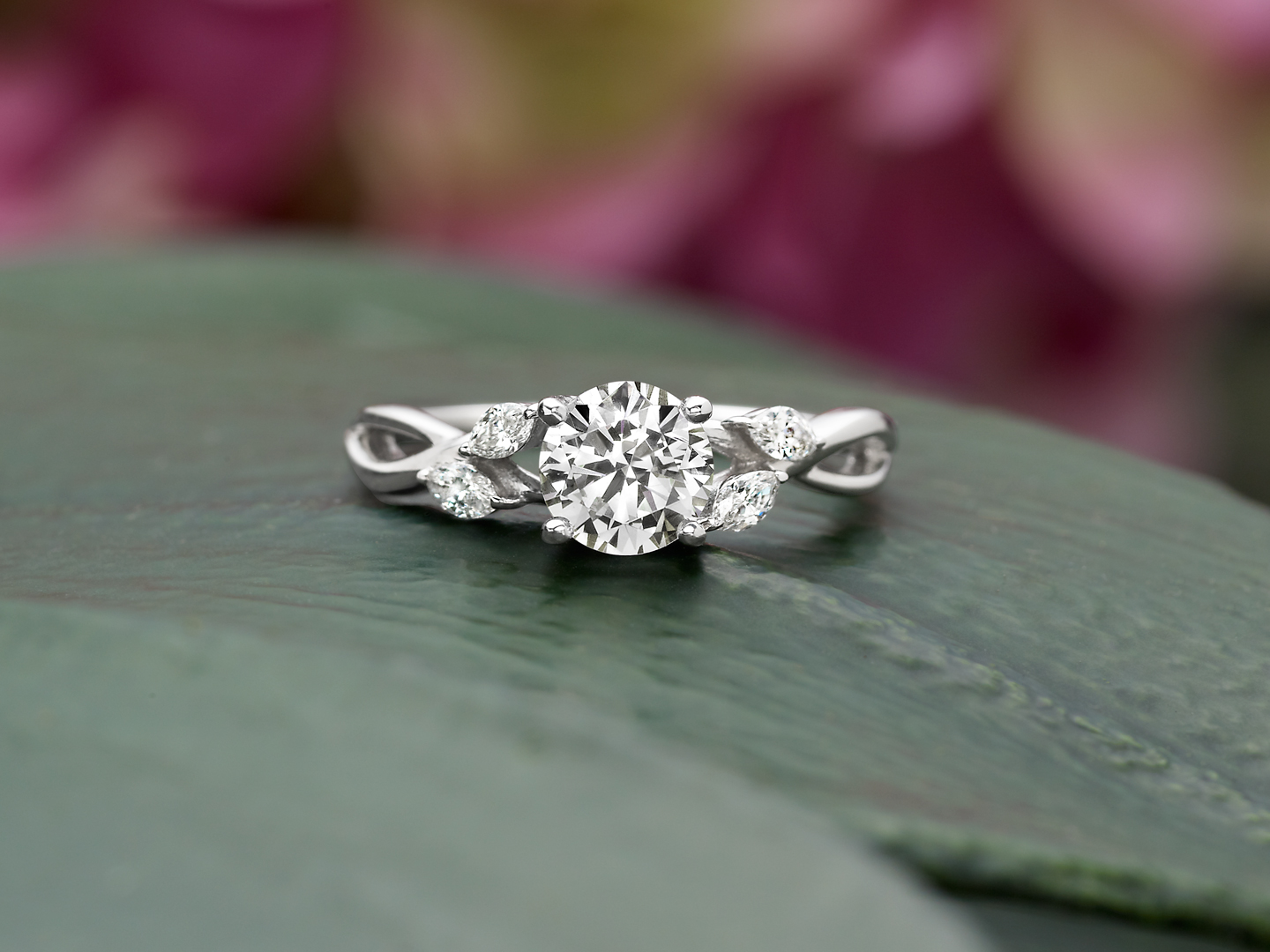 We would like to take this opportunity to respond to a recent video making false claims about the origins of Brilliant Earth's diamonds.
The video states that Brilliant Earth does not tell the truth about the origin of its diamonds and that we do not track our gems. This is false. At Brilliant Earth, we take ethical sourcing extremely seriously, and supply chain integrity is of the utmost importance to us.
Because transparency and ethical sourcing are so central to our mission, we conducted a third-party audit last year to independently verify the origin of our diamonds. The audit, by SCS Global Services, examined the diamonds we offer and independently verified that our diamonds are traceable to their origins and confirmed our chain of custody of protocols. To our knowledge, Brilliant Earth is the first jeweler to verify the origin of its diamonds using a third-party auditor.
Read statement from SCS Global Services here.
The video claims that it is not possible for a retailer to trace the origin of its diamonds. This is false. With respect to our Canadian diamonds, our suppliers provide proof that they purchase rough diamonds from Canadian mines. Our suppliers can provide paperwork showing where their gems were mined and have systems to track chain of custody of the diamonds. Brilliant Earth's Verified Chain of Custody Protocol requires our diamond suppliers to demonstrate robust chain of custody practices along the supply chain and to substantiate the origin of their diamonds.
In the video, the individual claims that a diamond he purchased from Brilliant Earth was not mined in Canada. This is false. We have confirmed with our diamond supplier that the diamond in question was, in fact, mined in Canada. The letter is attached below.
In the video, the individual implies that Brilliant Earth relies on GIA grading reports for sourcing. This is false. GIA grading reports are not used for sourcing.  Rather, GIA grades the technical information about the diamond.  As described above, Brilliant Earth relies on robust chain of custody processes and its annual audit to ensure accurate sourcing.
Viewers should recognize that the creator of the video does not appear to be an objective source of information. The narrator of the video did not request comment from Brilliant Earth, as would be expected of an independent journalist. Moreover, a logo in the corner of the video indicates that it was produced by "I Want What It's Worth," a company whose website appears to deal in pre-owned jewelry.
We look forward to continuing the dialogue in discussing traceability and transparency in the diamond industry, and appreciate the interest our community has shown in this topic. We will do our best to respond to individual comments and questions, but please understand we are still a small team and it will take some time to respond.
Thank you for supporting us over the last 12 years in our mission to promote change.
Update: We have taken legal action to set the record straight.
Sincerely,
Beth & Eric
Co-Founders, Brilliant Earth
Letters From Suppliers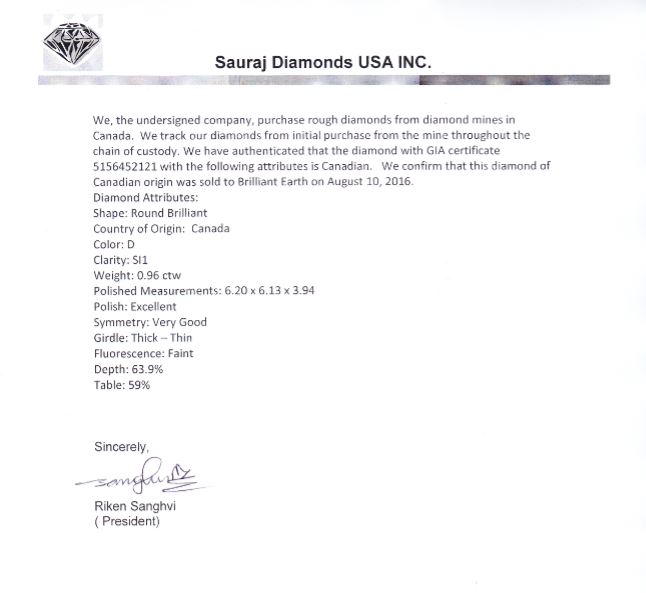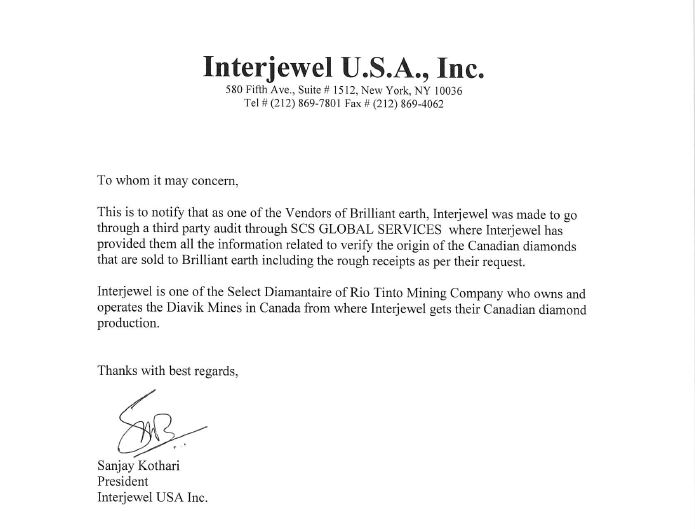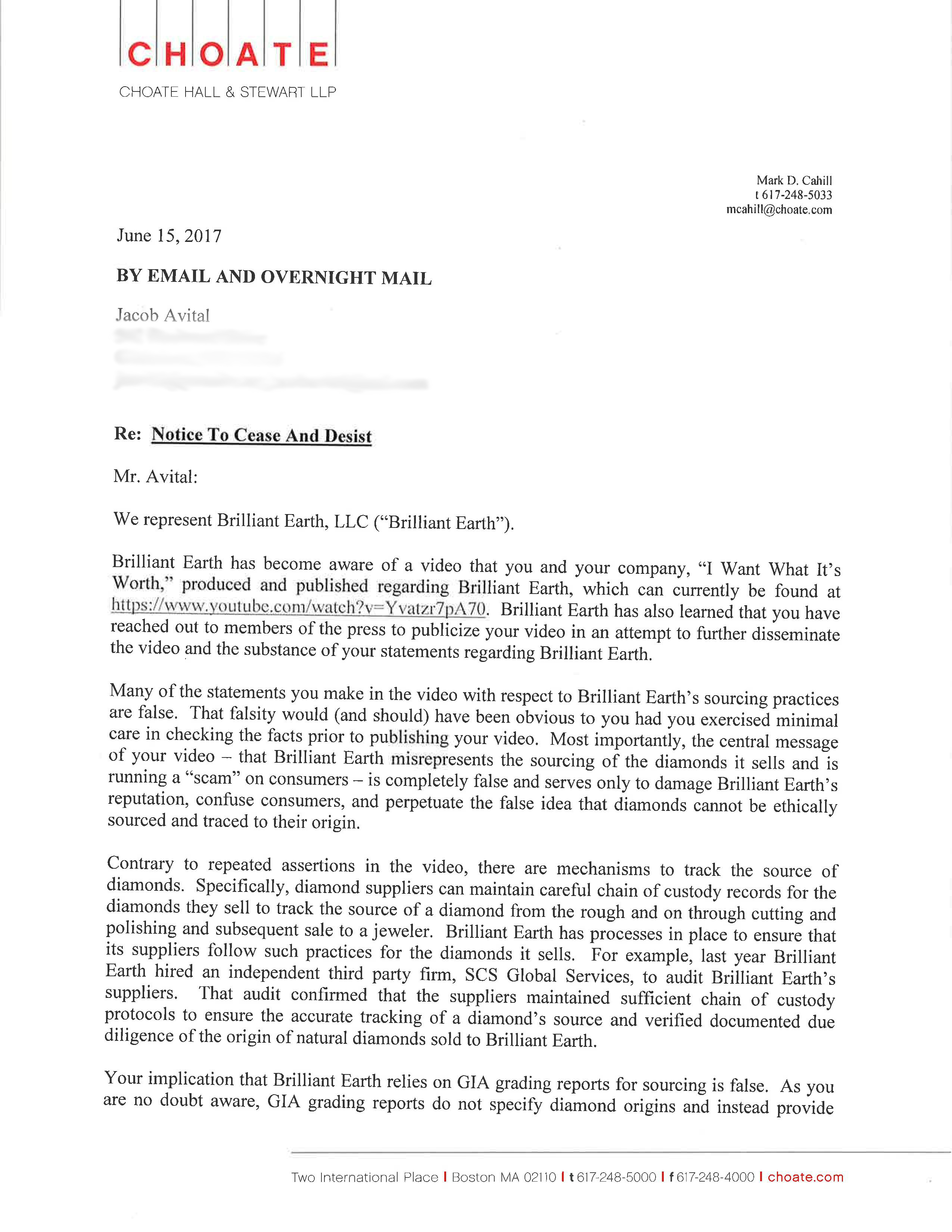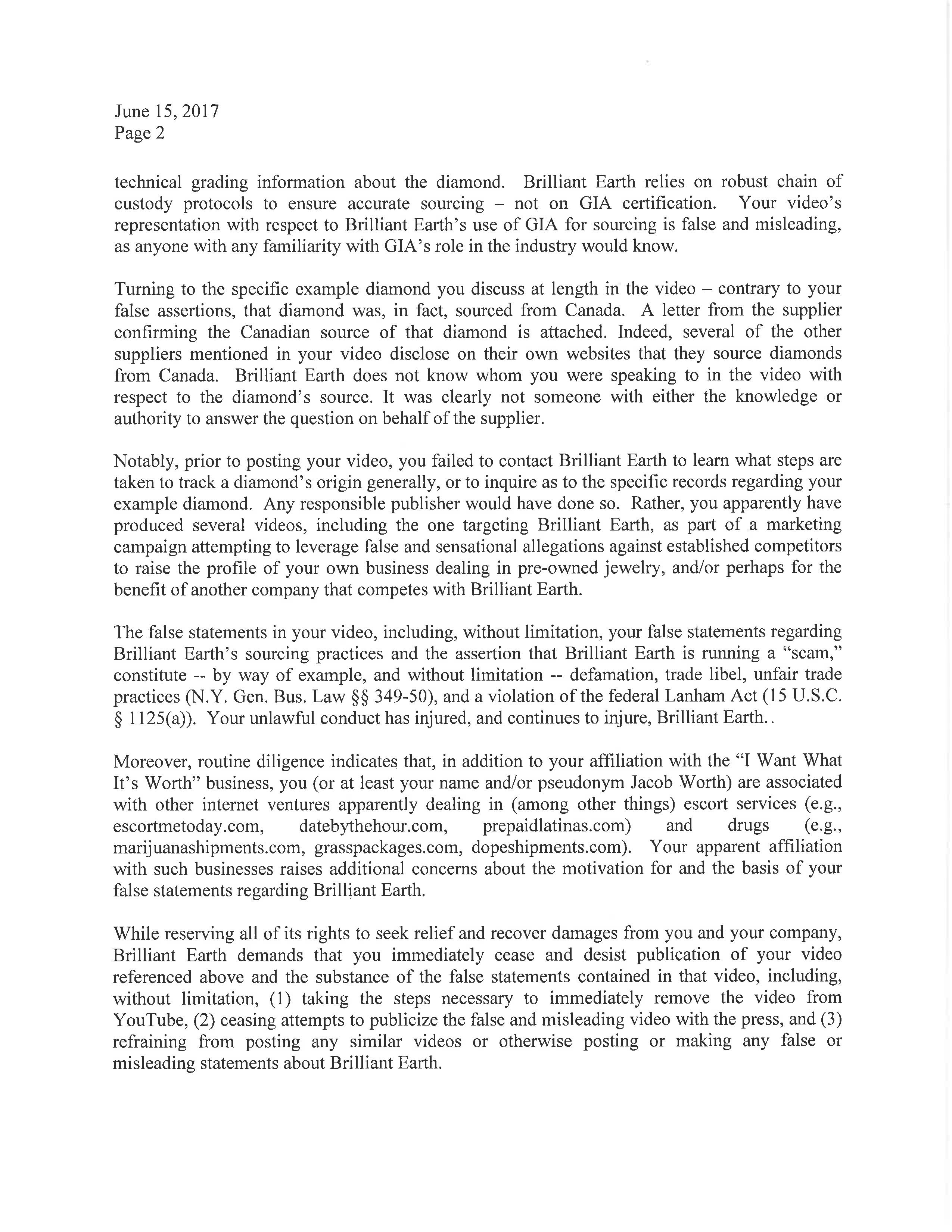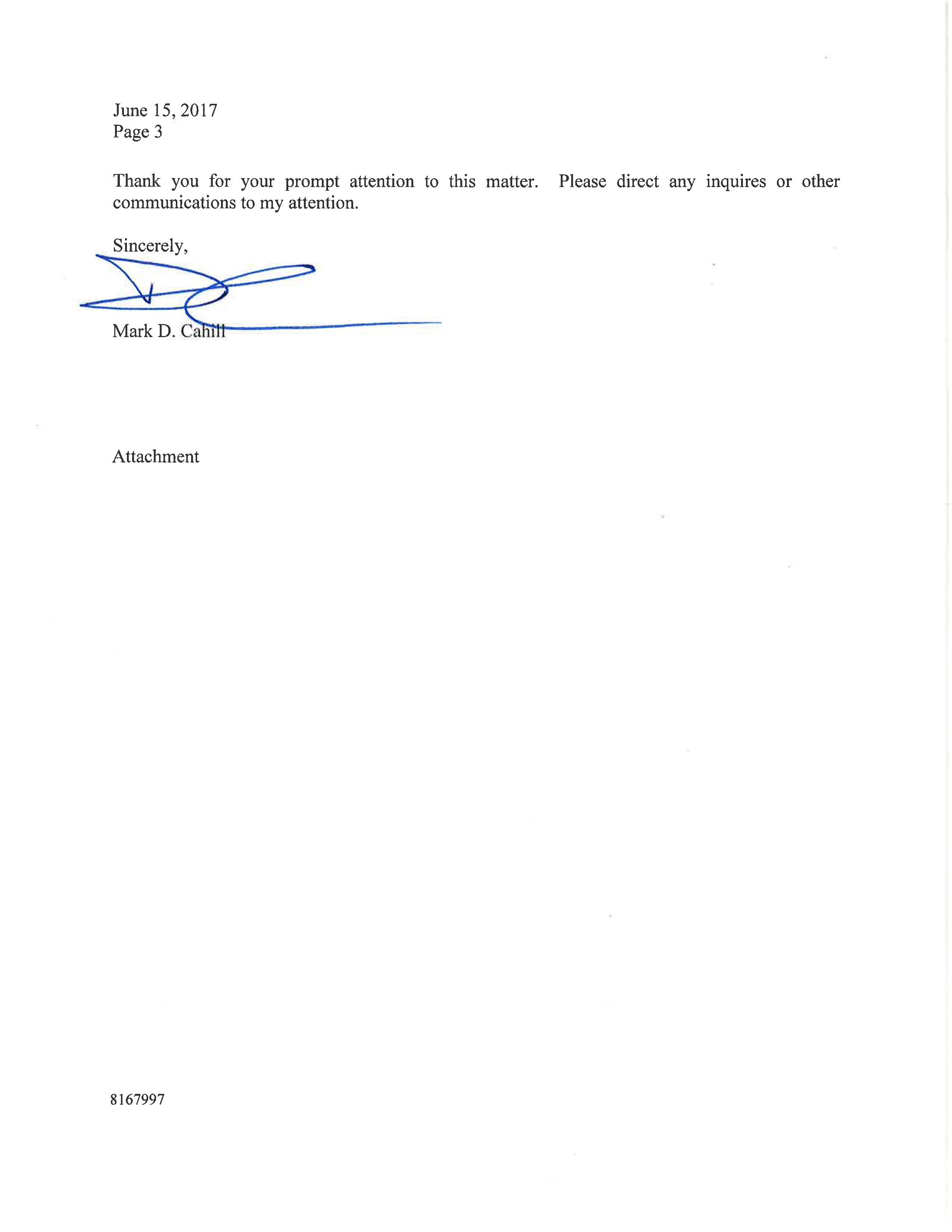 Originally published 4/26. Updated 7/27.