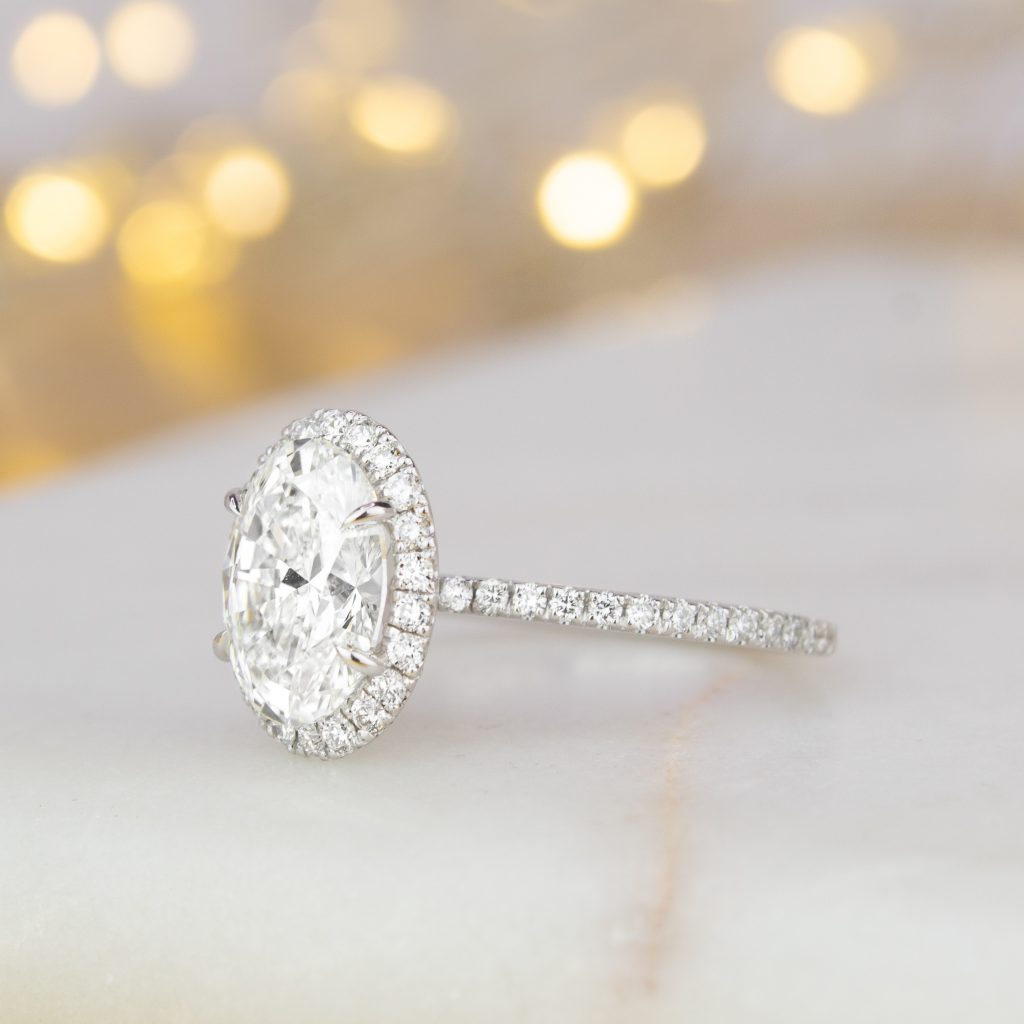 Who doesn't love a ring with full-coverage sparkle?
Named for their look of continuous brilliance created by a halo of diamond accents and a glittering diamond pavé band, seamless halo engagement rings are an increasingly popular style choice. Like an optical illusion, a tight halo of diamonds is a great way to make your center diamond appear larger and amplify the sparkle. These dazzling diamond accents around the center gem and along the band create an incredibly eye-catching and luxe look.
Read on to see some of our favorite seamless halo diamond ring settings!
Luxe Sienna Diamond Ring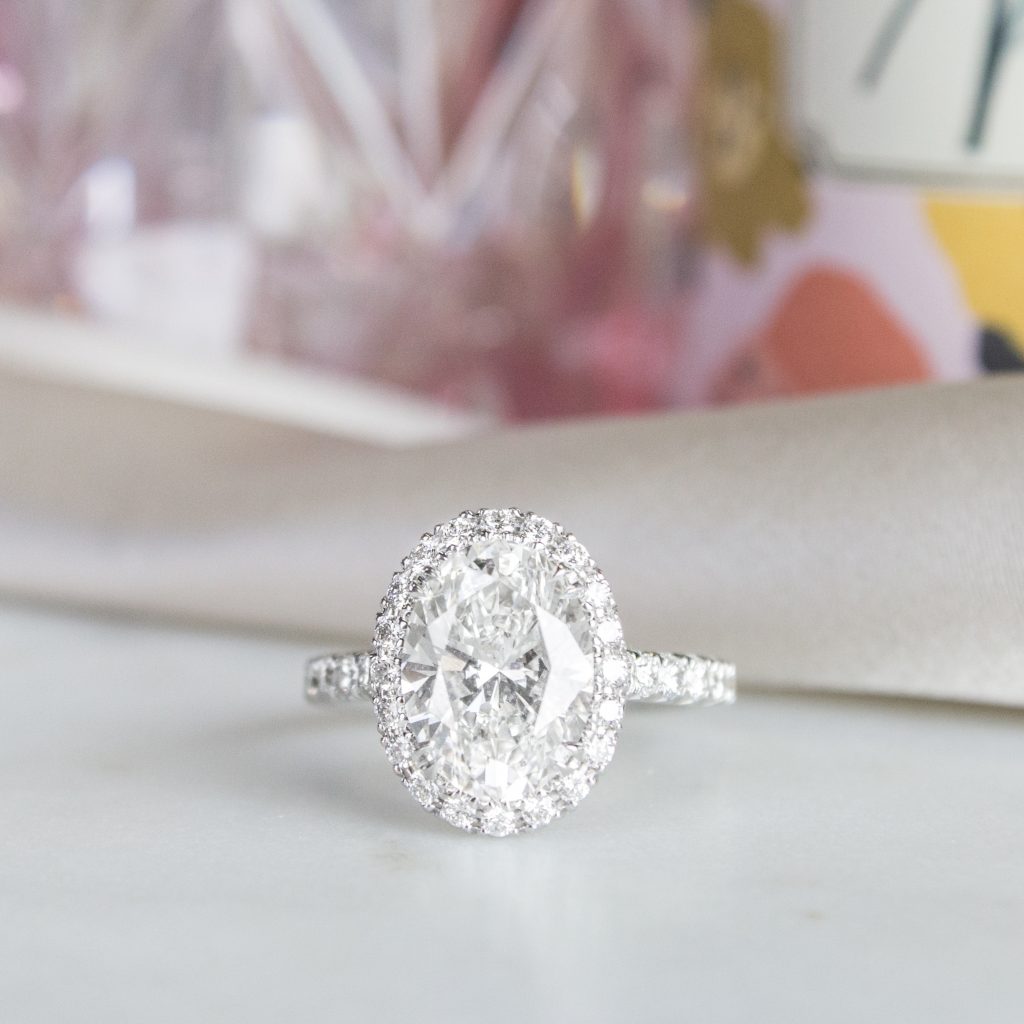 Elegant French pavé-set diamonds form a stunning halo, surrounding the center gem in a ring of brilliant light. Dazzling diamond accents adorn the band and gallery for a truly glamorous effect. The double sets of claw prongs holding the center gem of this ring are an elegant and unique touch.
Waverly Diamond Ring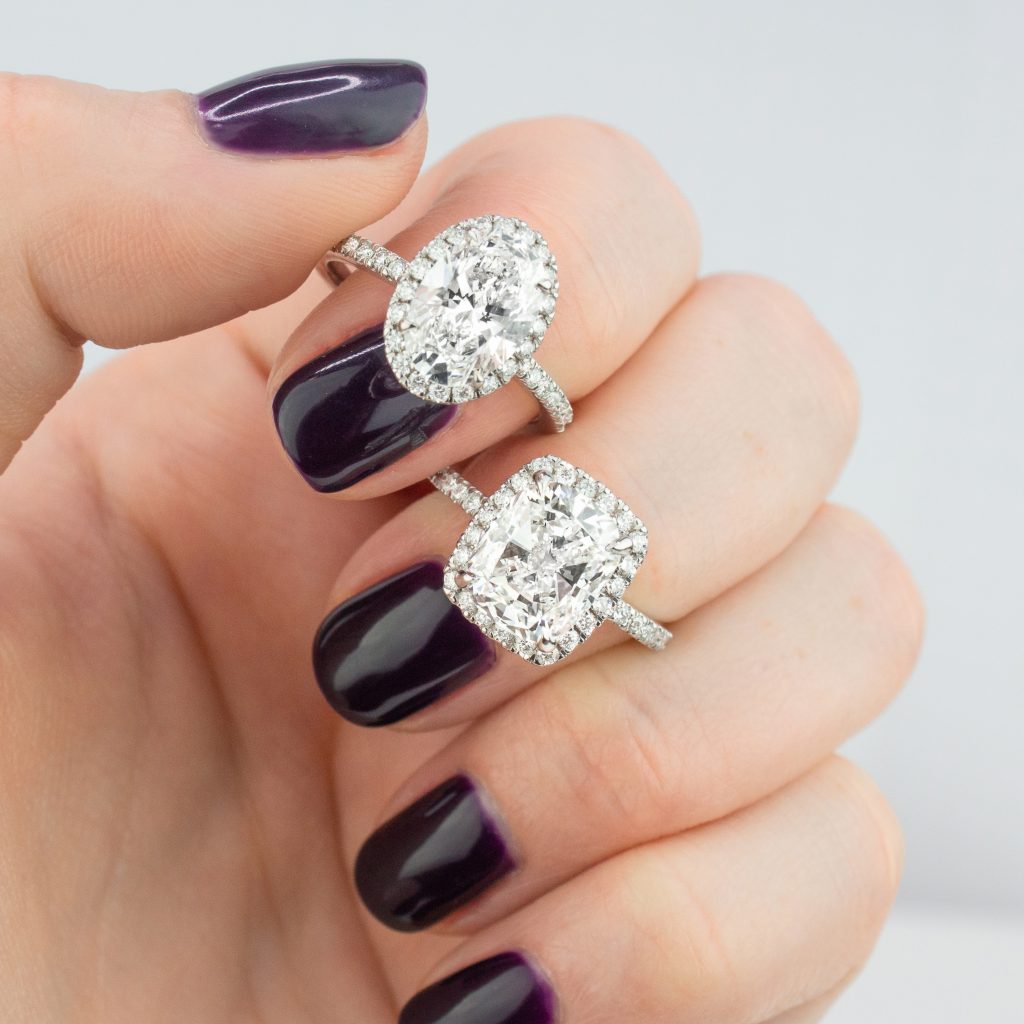 One of our most popular ring settings, this ring truly sparkles from every angle. Not only do shimmering scalloped pavé diamonds encircle the band and center gem of this ring, but even the gallery holding up the center is encrusted with diamonds.
Fortuna Diamond Ring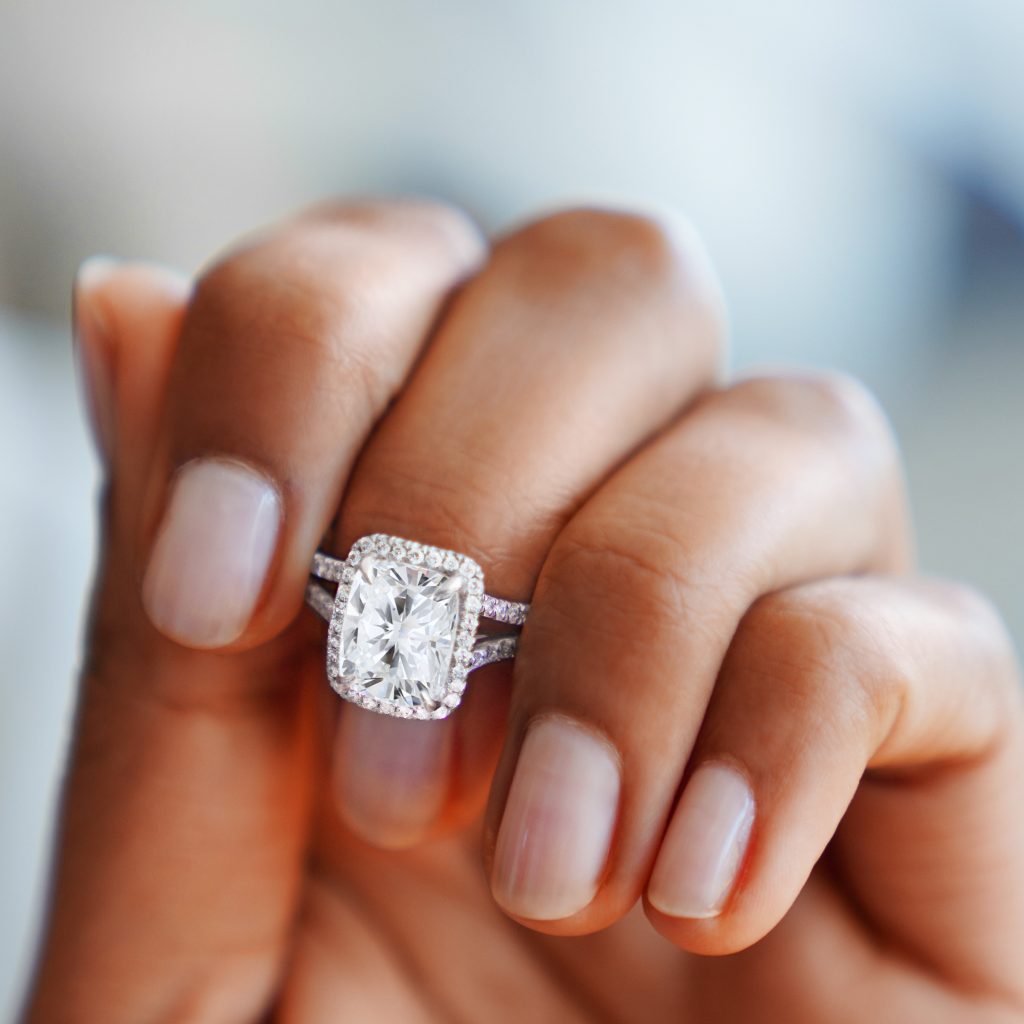 This exceptional diamond ring setting features a halo of diamond accents that curve gently around the center gem. Two rows of pavé diamonds sparkle on the contemporary split shank band, while a surprise row of diamond accents on the bridge completes this glamorous ring.
Fancy Halo Diamond Ring with Side Stones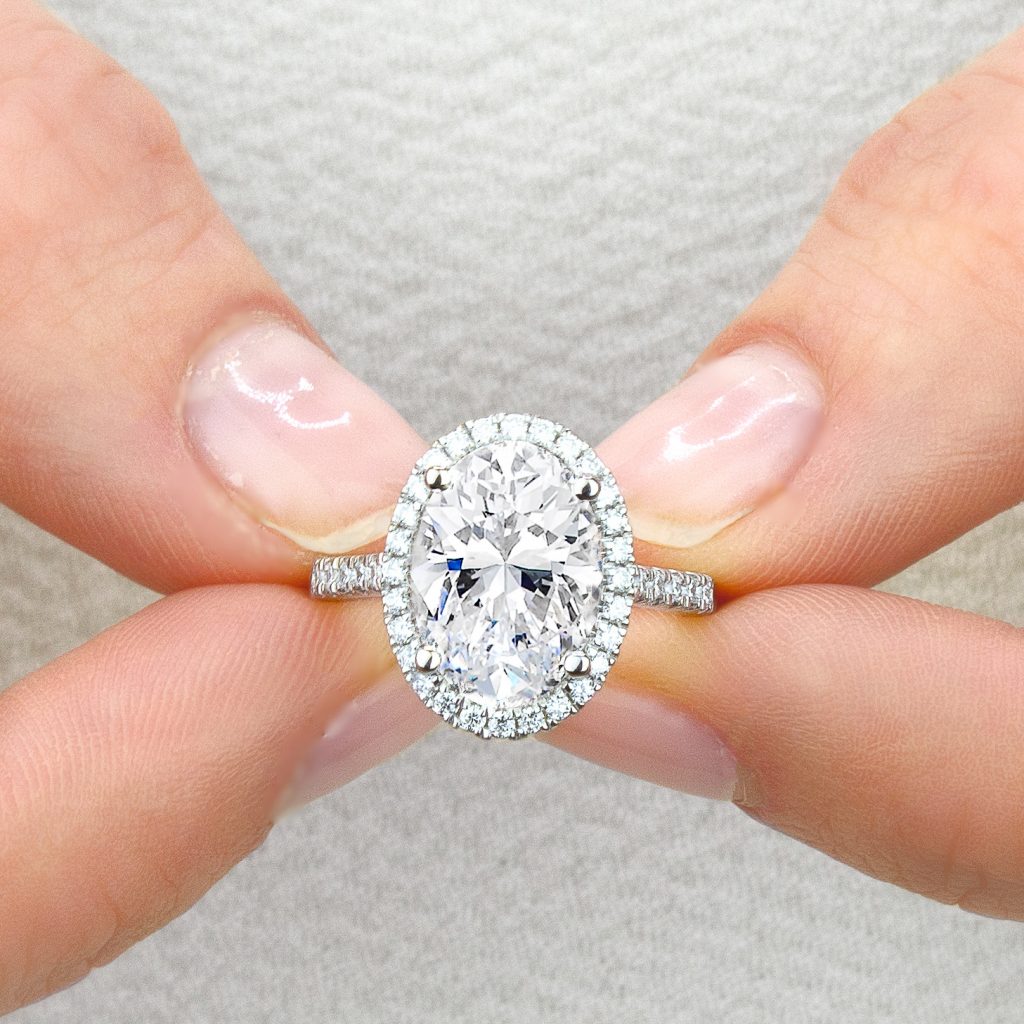 This setting is only set with fancy shaped diamonds or gemstones as the center, meaning gems in any shape other than classic round. This low setting is a great choice for those looking for a ring that won't catch or snag.
Odessa Diamond Ring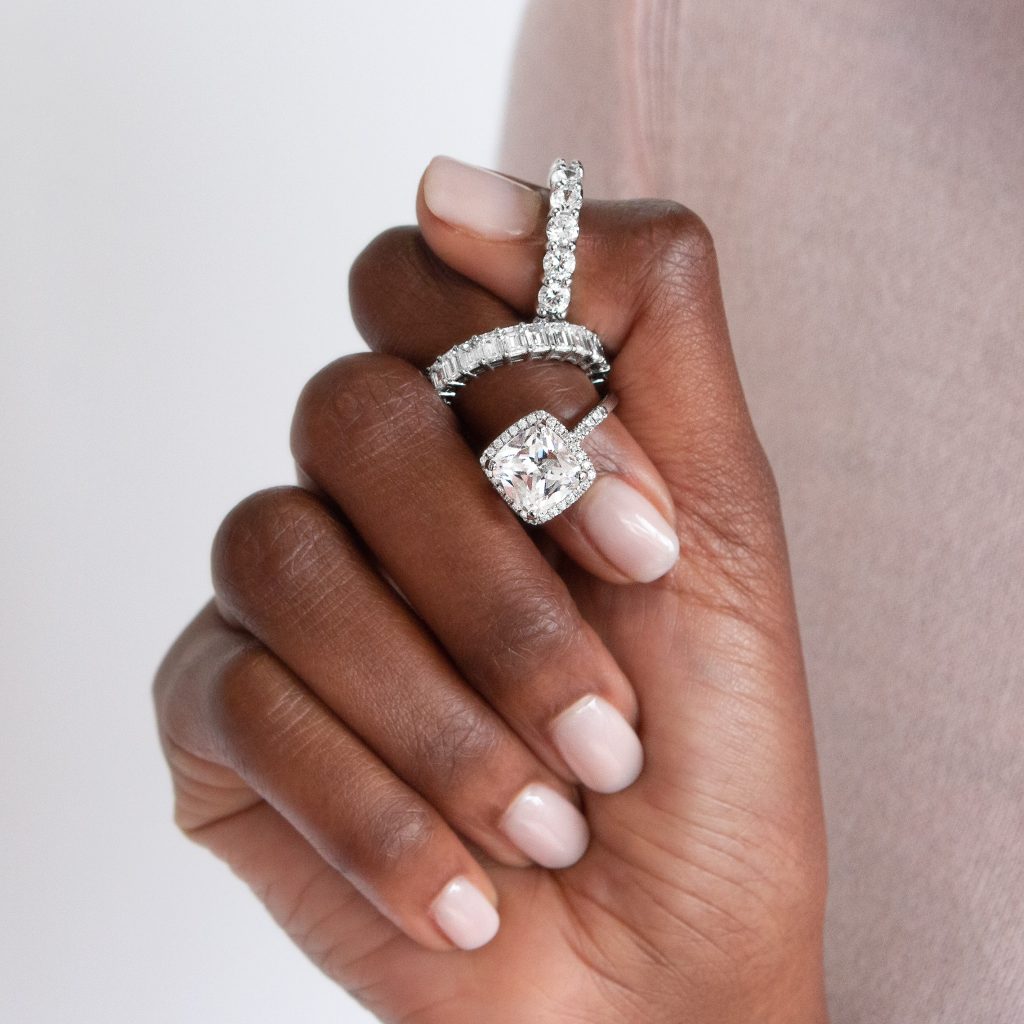 French pavé diamond accents on the band add a truly dazzling effect to this ring. The rounded square shape of this ring setting's halo makes it a perfect fit for square shaped fancy diamonds like cushion, princess, and radiant.
Linnia Halo Diamond Ring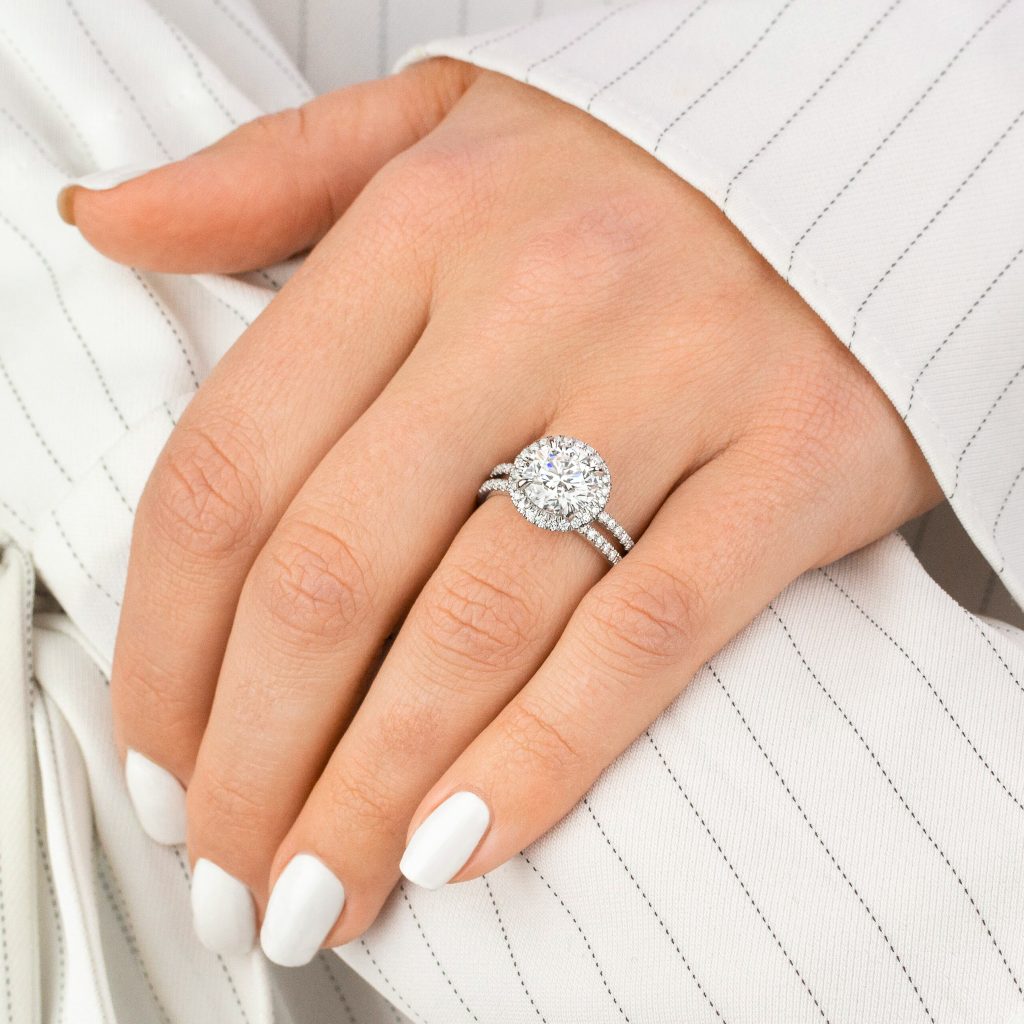 Double the bands means double the sparkle in this stunning ring design! Drawing parallels to harmonious partnership, this ring features two delicate bands that glimmer with scalloped pavé-set diamond accents.
Soleil Diamond Ring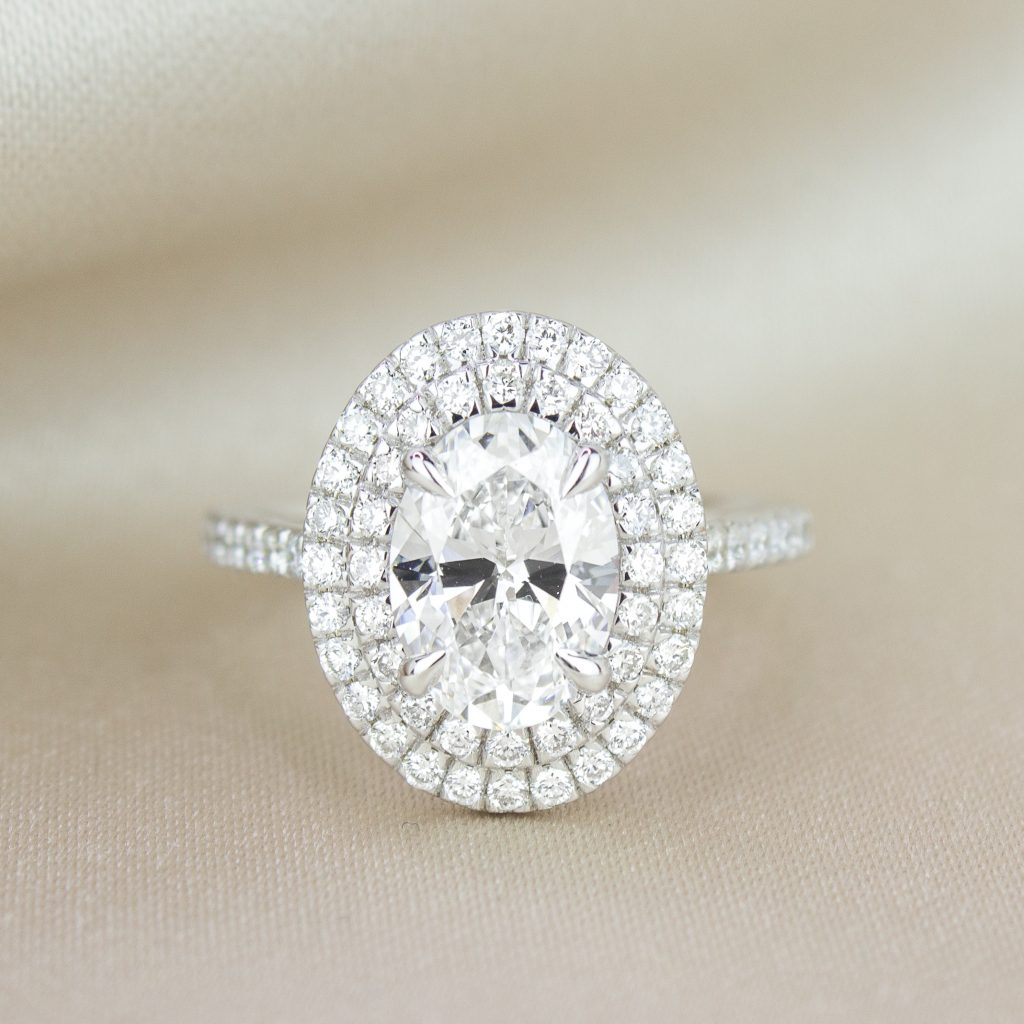 Why stop at one sparkling diamond halo when you can have two? In addition to two glimmering halos of diamonds around the center gem and pavé diamond accents along the band, a diamond-encrusted gallery makes this ring truly spectacular.
Final Thoughts
Try on any of these styles with our Virtual Try-On feature! Share you favorite seamless halo looks with us in the comments below, or on our Instagram, Facebook, or Twitter.