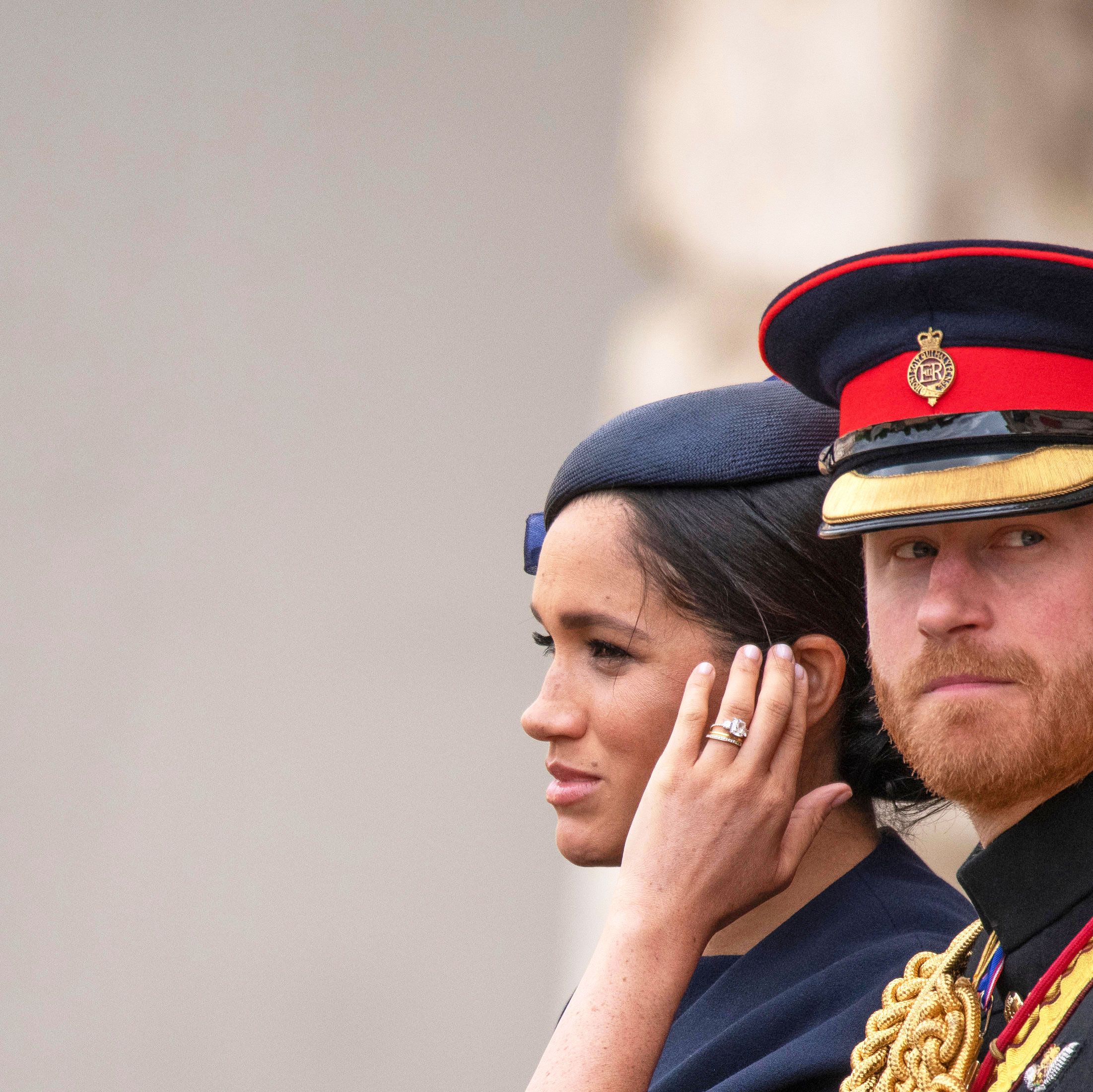 PHOTO:  Malcolm Park/Alamy Stock Photo
Since Kensington Palace first announced their engagement on November 27, 2017, we've devotedly followed Meghan Markle and Prince Harry's royal love story. Although Meghan and Harry have chosen to leave the royal life behind, she is still a princess in our hearts.
In particular, we're in love with Meghan Markle's engagement ring! Her timeless three stone engagement ring boasts a center cushion diamond accented by two diamonds, one on each side, perfectly fit for a princess. We love the meaning behind three stone engagement rings, as they symbolize a couple's history, present, and future life together. In this case, the design fits the meaning perfectly. Meghan's ring is a beautiful combination of past and present, with the two heirloom diamonds from Princess Diana's personal collection, and a center cushion diamond from Botswana that represents the new connection between Harry and Meghan and their future together. Over the course of their engagement, the couple updated her original gold three stone ring to one with a daintier pavé diamond accented band.
Choosing a diamond from Botswana also reflects Prince Harry and Meghan's shared commitment to social and environmental responsibility. Botswana diamond mining has contributed to transforming Botswana into one of Africa's most prosperous countries, and Botswana diamond mines are dedicated to minimizing their environmental footprint. We are proud to offer Botswana Sort diamonds as part of our selection of Beyond Conflict Free Diamonds™.
Below are some of our favorite three stone engagement ring designs inspired by Meghan Markle's engagement ring:
Lyra Diamond Ring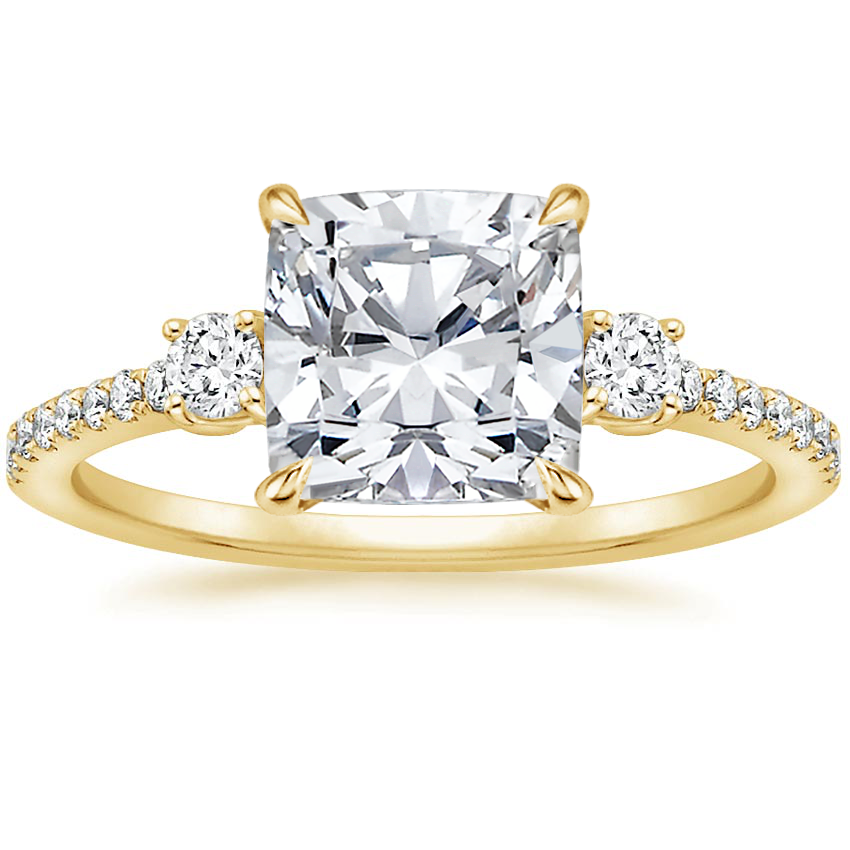 This chic new take on a classic three stone design is a great lookalike for Meghan's stunning ring and features scalloped pavé diamond accents along the petite band and claw prongs embracing the center gemstone.
Final Thoughts
Do you love Prince Harry's choice for Meghan Markle's engagement ring? Which three stone engagement ring style is your favorite? Let us know in the comments below, or on our Instagram, Facebook or Twitter!