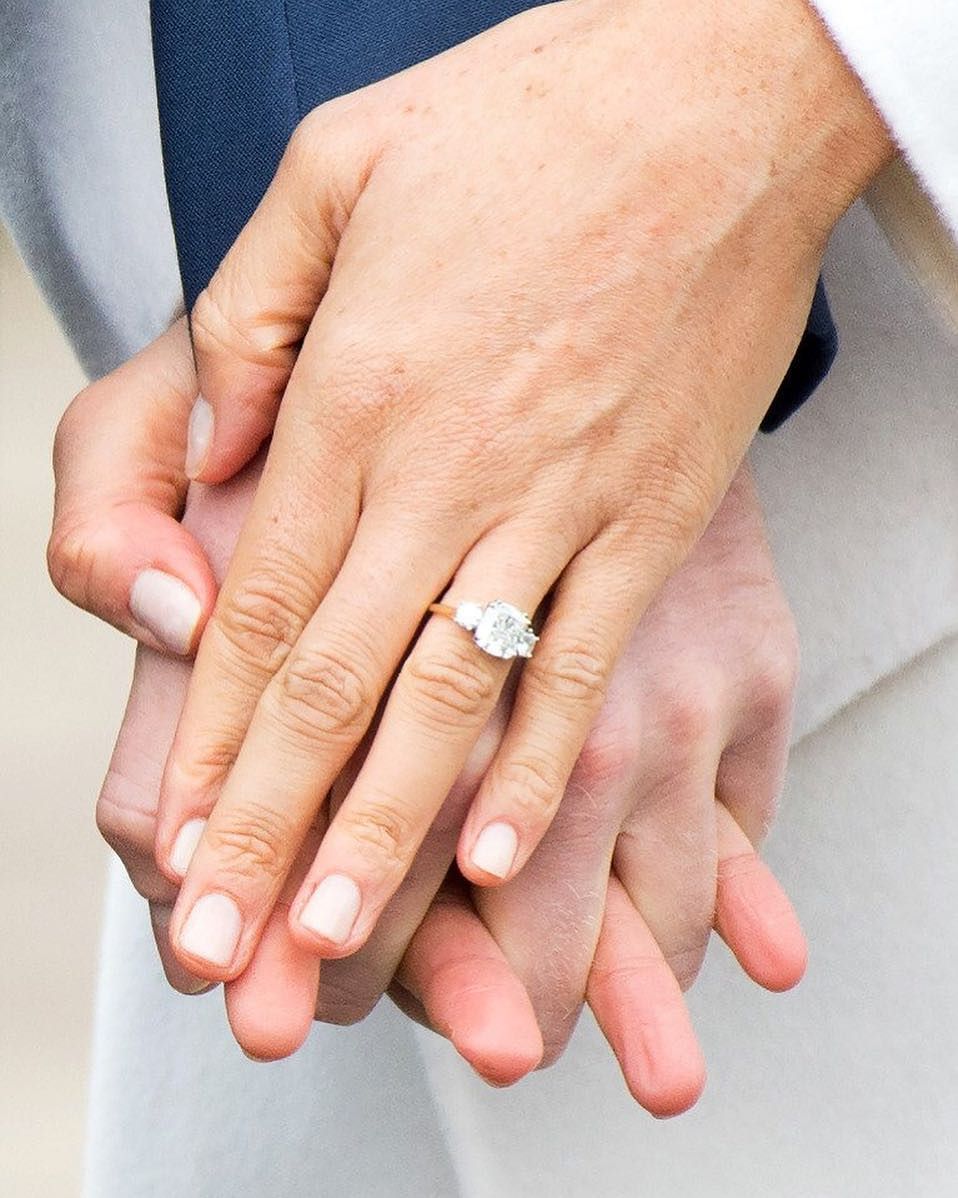 PHOTO: INSTAGRAM @People via Zak Hussein/Splash News
Finally! One of the most highly anticipated engagements of 2017 has been confirmed. We are so excited for Meghan Markle and Prince Harry.
Palace officials confirmed the news of the engagement early this morning, and apart from looking forward to the royal wedding, we couldn't wait to see the ring!
Meghan Markle's engagement ring is a timeless three stone engagement ring, boasting a center cushion diamond and accented by two diamonds, one on either side, perfectly fit for a princess. We love the meaning behind three stone engagement rings, as they symbolize a couple's past, present, and future. In this case, the design fits the meaning perfectly. Markle's ring is a beautiful combination of past and present, with the two heirloom diamonds from Princess Diana's personal collection, and a center cushion diamond from Botswana that represents the new connection between Prince Harry and Meghan and their future together.
Choosing a diamond from Botswana also reflects Prince Harry and Meghan's shared commitment to social and environmental responsibility. Botswana diamond mining has contributed to transforming Botswana into one of Africa's most prosperous countries, and Botswana diamond mines are dedicated to minimizing their environmental footprint. We are proud to offer Botswana Sort diamonds as part of our selection of Beyond Conflict Free DiamondsTM.
Below are some of our favorite three stone engagement ring designs inspired by Meghan Markle's engagement ring:
Petite Three Stone Trellis Diamond Ring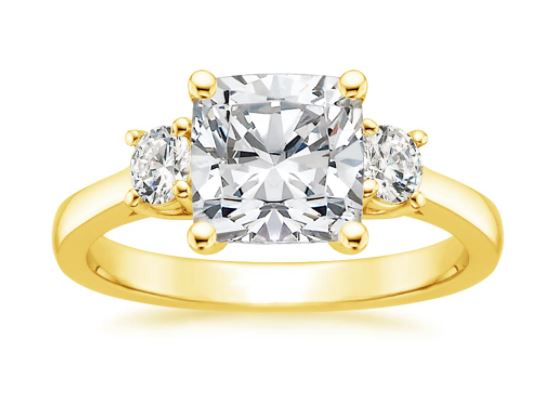 This classic three stone engagement ring setting features interwoven prongs sweeping upward to embrace two brilliant round diamond side stones, very similar to Markle's engagement ring.
Antique Scroll Three Stone Trellis Diamond Ring
A vintage spin on Meghan's ring, this exquisite antique style three stone trellis setting features two brilliant round diamond side stones and a beautiful scroll pattern on the top and sides of the band, with each side accented by a single dazzling diamond.
Radiance Diamond Ring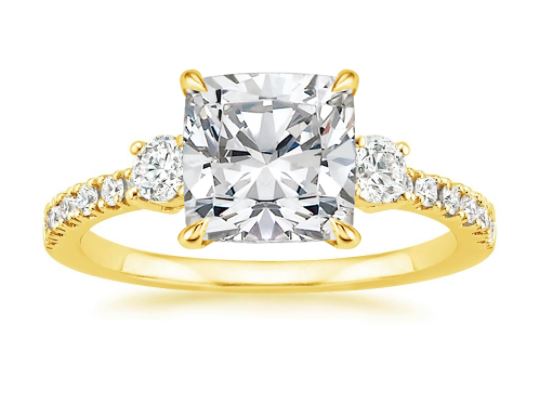 A glamorous take on Meghan Markle's engagement ring, the Radiance Diamond Ring features scalloped pavé diamond accents along the band and claw prongs embracing the center gemstone.
Selene Diamond Ring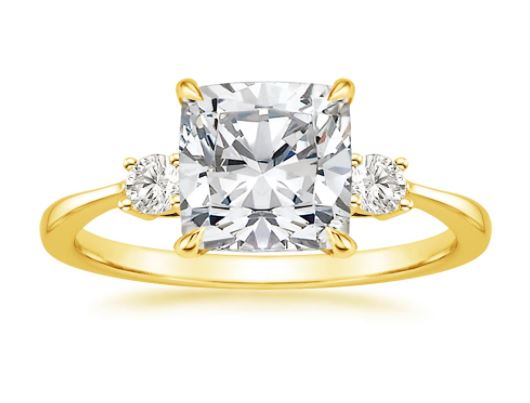 Classic simplicity defines this delicate version of Meghan Markle's engagement ring setting, which features a thin yellow gold band that gently tapers towards a diamond accent on each side of the center cushion diamond.
Three Stone Petite Twisted Vine Diamond Ring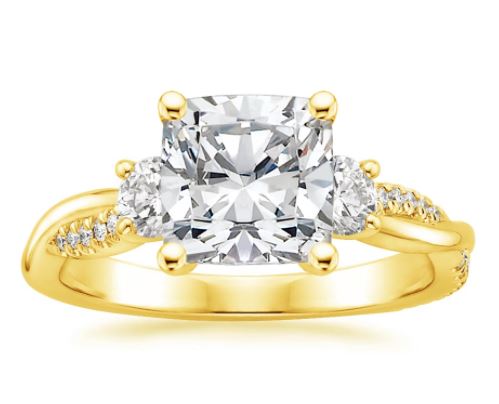 A nature-inspired twist on the royal couple's classic three stone ring, this design features entwined vines shimmering with pavé diamonds.
Final Thoughts
Do you love Prince Harry's choice for Meghan Markle's engagement ring? Which three stone engagement ring style is your favorite? Let us know in the comments below, or on our Instagram, Facebook or Twitter!