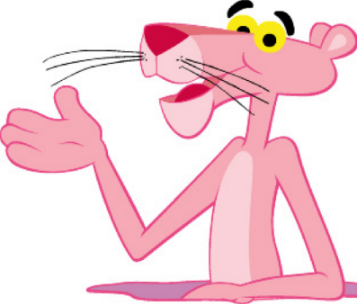 What is the secret to being a good diamond thief? Contrary to what you might think, the best diamond thieves aren't necessarily the ones who are good at stealing diamonds. They're the people who are best able to sell stolen diamonds on the black market and not get caught.
At least for experienced diamond thieves, however, reselling stolen diamonds isn't always that hard. And that's partly because the diamond industry's attempt to place better controls on the diamond trade—a certification scheme known as the Kimberley Process (KP) —doesn't present much of an obstacle. In fact, for many diamond thieves, fooling the KP is about as easy as putting on a pair of toy eyeglasses, the kind with the fake nose and mustache. Not much cunning is required.
But don't take my word for it. We now have confirmation of the KP's ineptness from some of the most notorious diamond thieves in the world: the Pink Panthers.
The Pink Panthers are a loose network of about 200 diamond thieves, mostly from Serbia. They earned their name after an arrest in 2003, when London police discovered that a gang member had hidden a $750,000 diamond ring in a jar of face cream—the same trick that thieves used in the 1963 movie comedy, "The Pink Panther."
The Pink Panthers, however, are no joke. It is believed that they have stolen about half a billion dollars worth of jewelry in about 500 robberies worldwide; they've struck in countries ranging from Luxembourg to Japan to the United States. Lately, they've been back in the headlines. A Pink Panther gang member made a daring escape from a Swiss prison in late July. A few days later, a thief stole about $136 million in jewelry from the Cannes Carleton Hotel, leading many people to suspect the Panthers.
The public is naturally curious about who the Pink Panthers are and how they operate. And thanks to a filmmaker named Havana Marking, we now know a lot more. Marking somehow managed to obtain interviews five of the gang members for her new documentary, Smash and Grab: The Story of the Pink Panthers. The documentary is supposed to be good—a reviewer for The New York Times called it "guiltily absorbing"—but what caught my attention is what the Pink Panthers told Marking about the KP.
Marking said in an interview last week that when making her documentary she spoke with a man named "Mr. Green," who acts as a fence for the Panthers. Mr. Green told her that when he receives stolen diamonds, he just gives them fake KP certificates specifying that the diamonds are from Sierra Leone. (Under the KP, member governments are required to attach certificates to their rough diamond exports, but those certificates are very easy to falsify.) According to Mr. Green, the need to create new KP paperwork actually gives his stolen diamonds a veneer of legitimacy. "[The KP] just made it easier for us," he told Marking. "We simply forge those certificates of origin and create a 'new' diamond."
The whole process of giving a diamond a new identity doesn't take long. Within 24 hours after a diamond heist, the Panthers often have resold the diamonds, Marking told NPR's Morning Edition.
How much blame does the KP deserve for the Panthers' ability to sell their diamonds so easily? It's only fair to point out that the KP isn't a police force and that it wasn't created to stop diamond thieves. It was founded to stop the trade in "conflict diamonds." Nonetheless, the KP is supposed to work by stopping the entire international trade in illicit diamonds, by ensuring that diamonds are traded through legal channels. In a sense, the KP is supposed to act as the diamond industry's policeman.
If the Pink Panthers can resell their diamonds without any trouble, if KP certificates are so easy to forge, then the KP evidently doesn't work very well. Put another way, the Pink Panther gang makes the KP look about as competent as the bumbling French detective, Inspector Jacques Clouseau, the main character in the Pink Panther movies.
What's needed, clearly, is a much more robust system for tracking diamonds through the supply chain—a system that makes it much harder to falsify a diamond's origins. When that happens, the main benefit will be that consumers will finally know where each and every diamond is from, allowing them to judge for themselves whether a diamond's origins are ethical. A side benefit will be that it will be much harder for diamond thieves to operate.
"People will steal diamonds as long as they can sell them," Marking said last week. "It is the heart of the industry that needs to be made 'safer,' not the stores."