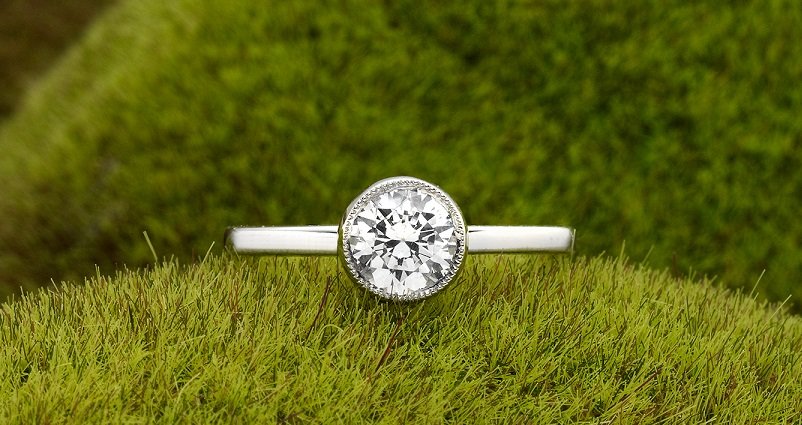 If you're attracted to all things contemporary and cutting-edge, then you'll probably love the sleek and chic style of modern engagement rings. What makes an engagement ring "modern"? That word is usually used to describe designs with simple, almost sculptural lines and minimum embellishment. Though these designs lack flashy details, they can be every bit as eye-catching as more traditional styles. Read on to learn more about modern engagement rings.

Modern Gemstone Shapes
The gemstone shapes most often chosen by those seeking a contemporary look are angular shapes such as princess cuts, as well as "step cut" shapes such as emerald and asscher, which emit less fire and sparkle than some shapes, but are more transparent and have an elegant beauty. But any diamond shape, from round to cushion to pear, can appear modern depending on the rest of the ring design.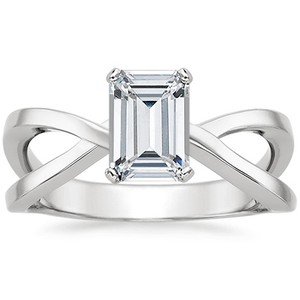 Modern Ring Settings
Often the setting of the center gemstone is what gives a ring a contemporary feel. One of the most popular options is a bezel setting, in which the gemstone is encircled by a thin border of precious metal for a sleek look. Our sought after Luna Ring is one example of a bezel set modern style. Bezel settings are great choices for active lifestyles, because they hold the gemstone securely and closer to the hand than some other settings. Another modern setting style is a semi-bezel, which features two thin borders of precious metal that arc around the East and West sides of the gem but do not fully encircle it. In a semi-bezel setting more light is able to pass through the gem to create fire and sparkle. Finally, a classic four-prong setting or a low-profile basket setting also makes a great choice for modern engagement rings.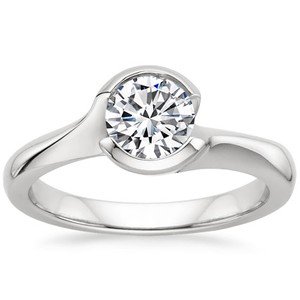 Modern Design Details
Many modern engagement rings feature sleek, artfully rendered bands that resemble contemporary sculpture. Our Cascade, Seacrest, and Helix rings are three designs that captivate with their unique and elegant designs. When modern rings feature accent gemstones they are often channel set or flush set into the band, so that they don't disrupt the lines of the design.

Custom-Designed Modern Rings
If you want your engagement ring to be so contemporary that none like it has ever existed before, consider designing a custom ring. Our custom design team has helped countless couples create rings with a very contemporary feel. A few gorgeous and very modern custom rings they've designed recently are the Modern Alexandrite Ring and the Ellipsis Diamond Solitaire. You can view more unique engagement rings in our Custom Design Gallery.

Final Thoughts on Modern Engagement Rings
Do you love modern engagement rings?  What features or details make a ring feel "modern" to you?  Let us know on Facebook or Twitter or in the comments section!