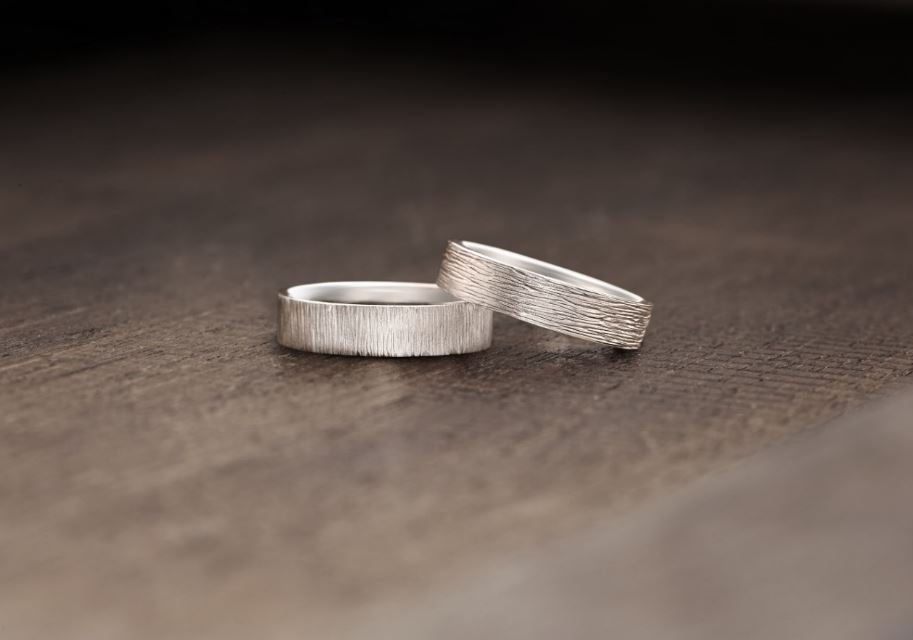 A guy usually puts a ton of thought into selecting an engagement ring for his fiancé, but when it's time to choose his own wedding band he may realize that he's overwhelmed with the options.
If that describes you, don't let your ring be an afterthought! Since you'll be wearing it for the rest of your life, and it may even be the only piece of jewelry you wear, you should love your wedding band every bit as much as your fiancée loves her carefully selected rings. There are six things to consider when choosing wedding bands for men: width, metal choice, fit, finish, detailing and engraving.
Width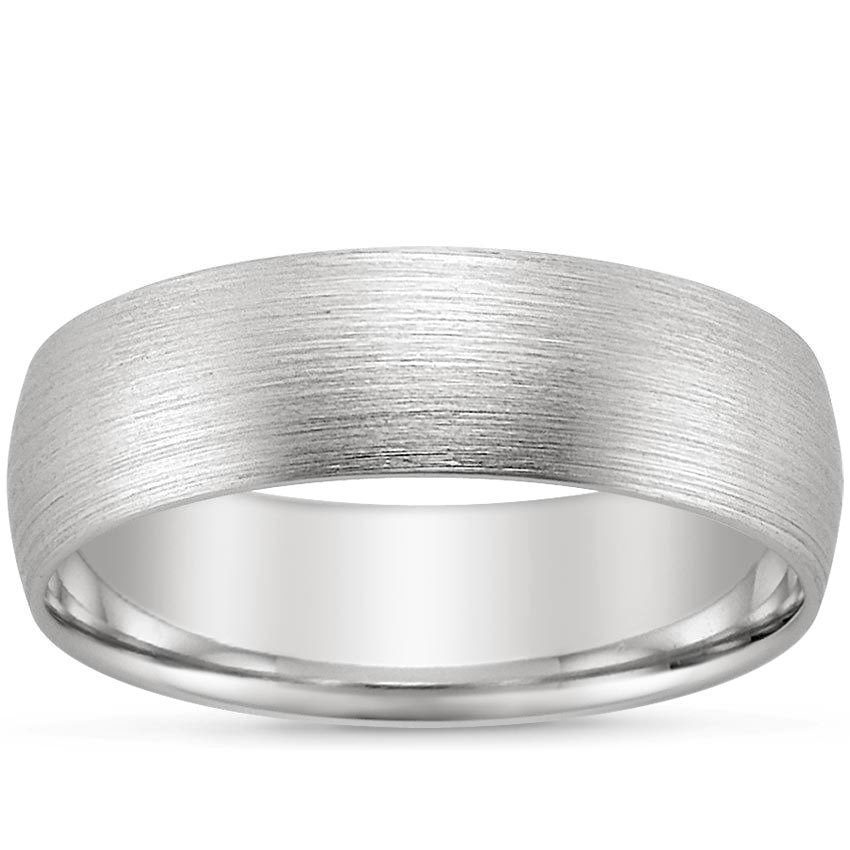 How wide do you want your ring to be? Try on a few men's wedding bands in a variety of different widths to decide what you like best. Wider rings tend to be more expensive (since they require a larger quantity of precious metal), but you can balance size and price by choosing a metal that's within your budget. For example, palladium looks very similar to platinum and white gold, but costs less.
Metal Choice
The metals traditionally used for men's wedding rings are platinum, white gold, yellow gold, rose gold and palladium. Here are the benefits of each:
Platinum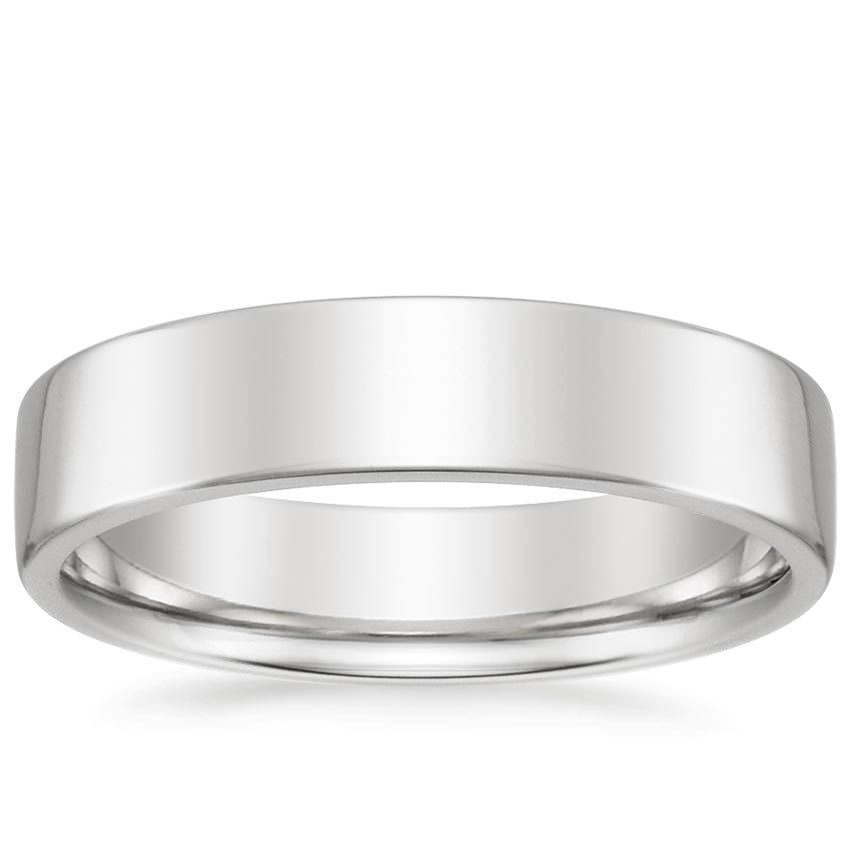 Platinum is extremely durable and is among the rarest elements in the earth's crust.  It is also hypoallergenic and almost never causes skin reactions.
White Gold
White gold is gold plated in rhodium, a member of the platinum family, which gives it a brilliant white color similar to platinum's but at a lower price point (note: the rhodium plating on white gold jewelry may need to be replaced after a decade or so).
Yellow Gold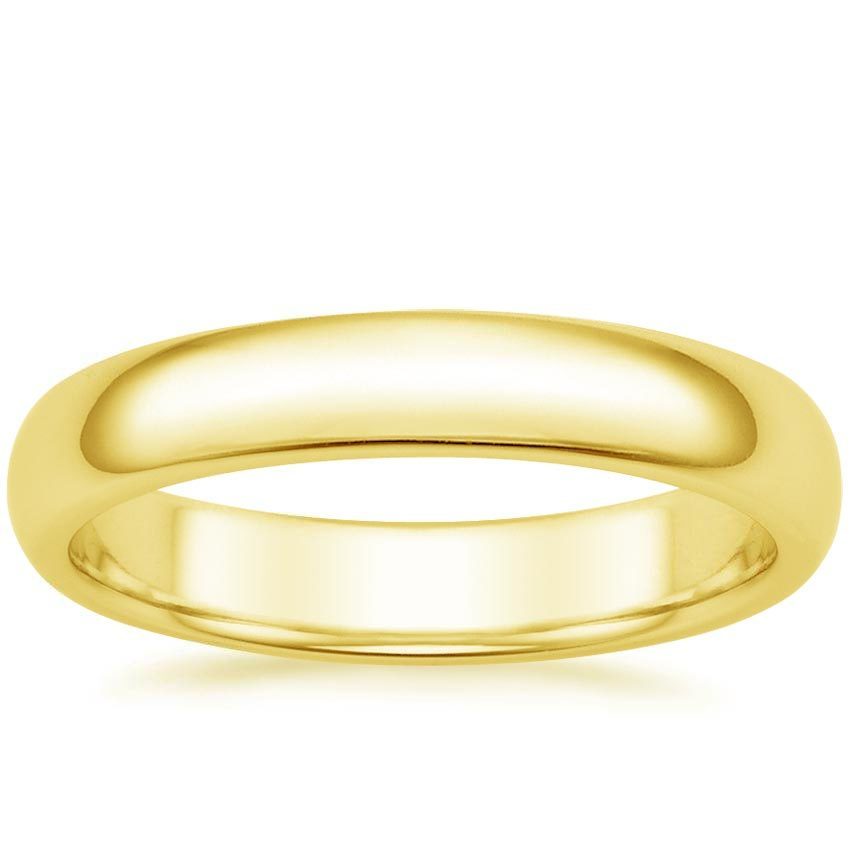 Yellow gold gives off a subtle, warm glow and is a classic option.
Palladium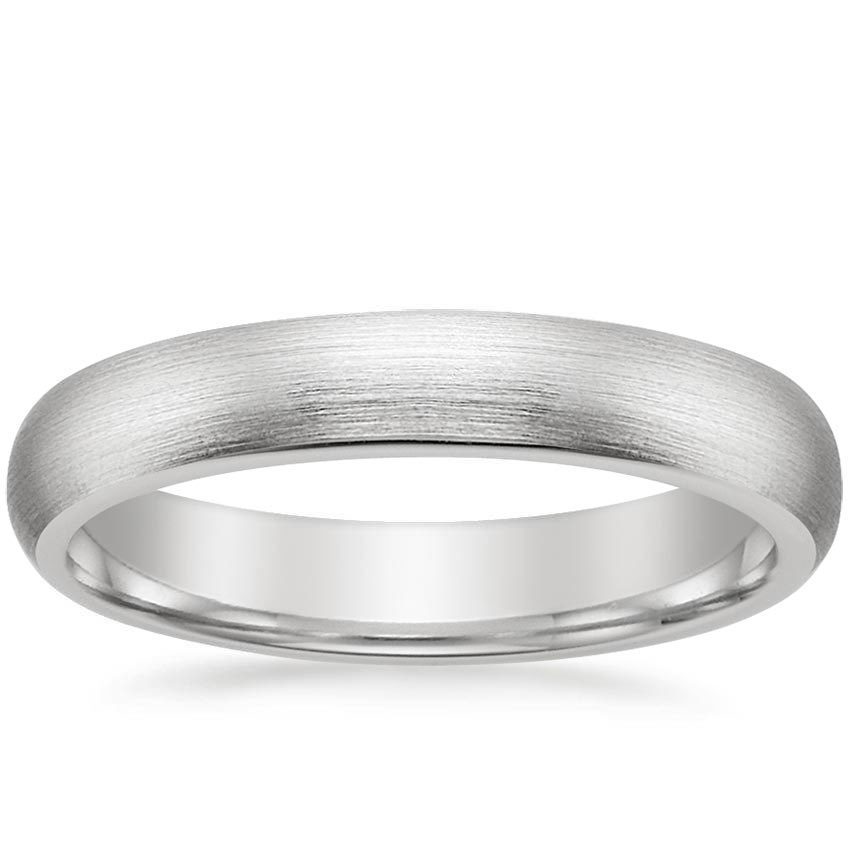 Palladium is a member of the platinum family of metals and has a very similar look, but generally costs less than platinum and white gold.
Rose Gold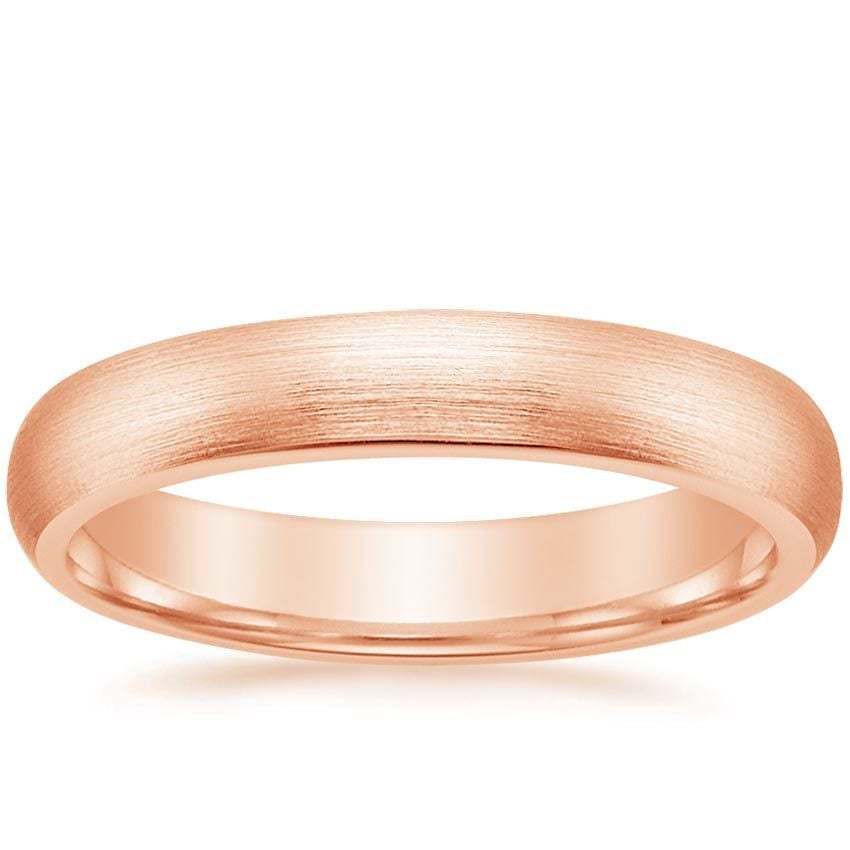 Rose gold is a beautiful, less common choice and creates a unique vintage effect.  It's perfect for a groom who wants a more distinctive look.
Can't decide?  Consider a mixed metal wedding band. No matter which metal you choose, we recommend recycled precious metal as an eco-friendly choice.
Fit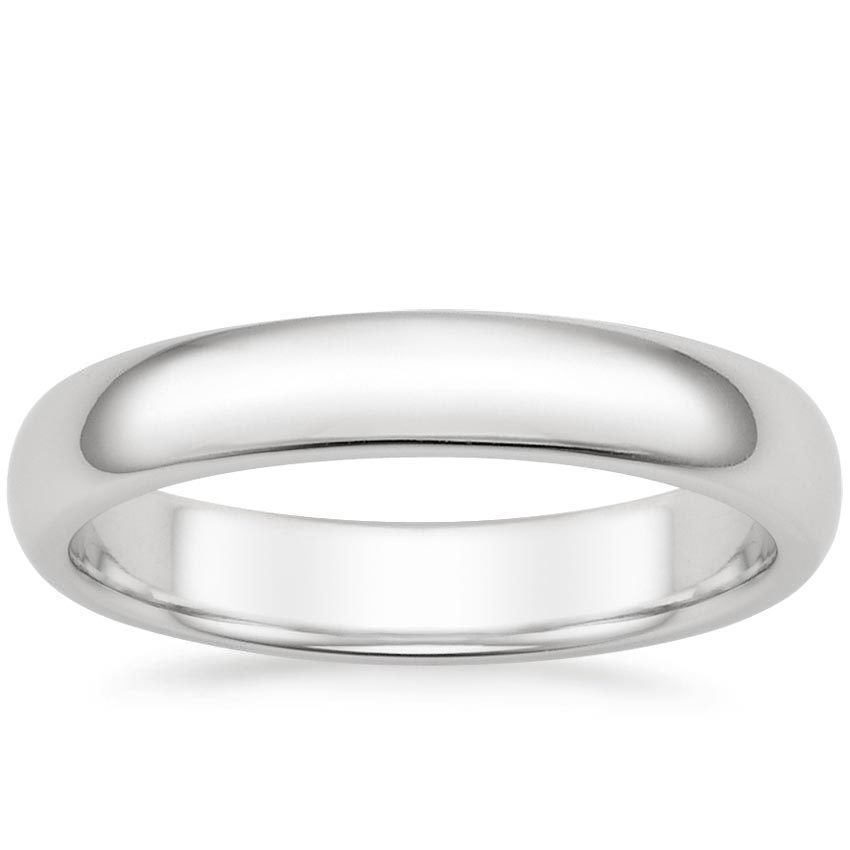 The edges of men's wedding bands can be curved or flat, forming right angles to the sides of the ring. Our popular Comfort Fit band has gently rounded edges, which can make it a good choice for men who are concerned about how it will feel to wear a ring every day. Try on a number of different rings to get a sense of which fit feels right to you.
Finish
Finish describes the surface texture of a ring's metal.
These are the terms to know:
High Polish
High Polish is the most traditional choice and describes metal with a reflective finish.
Matte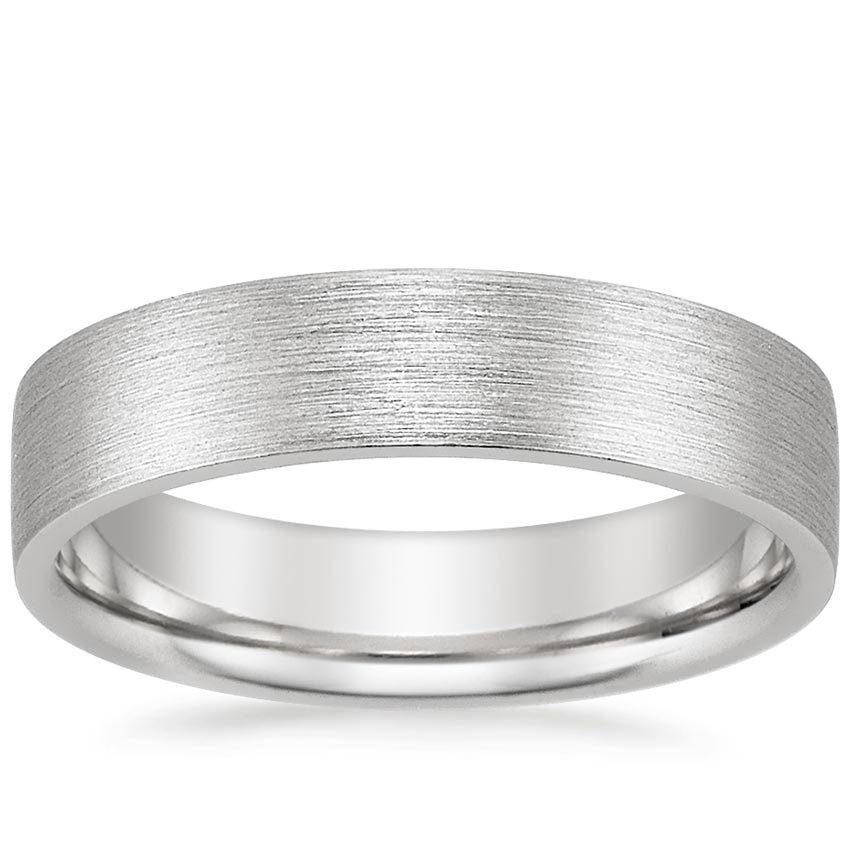 Matte is a less reflective finish with an understated, modern feel.
Combination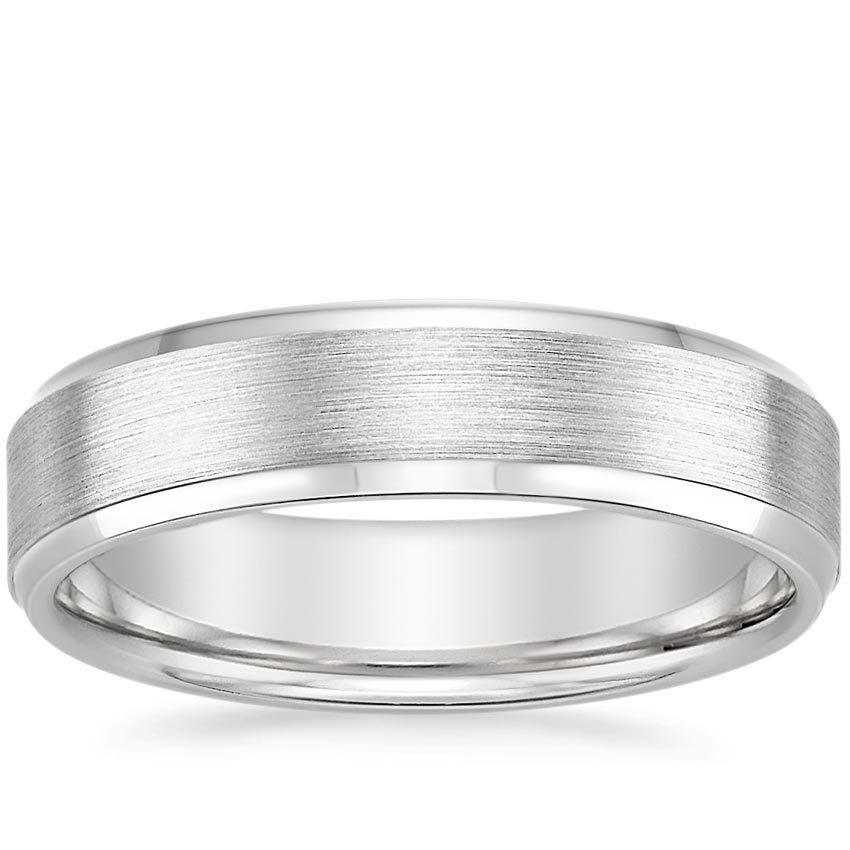 Combination wedding bands combine both matte and high polish textures.
Hammered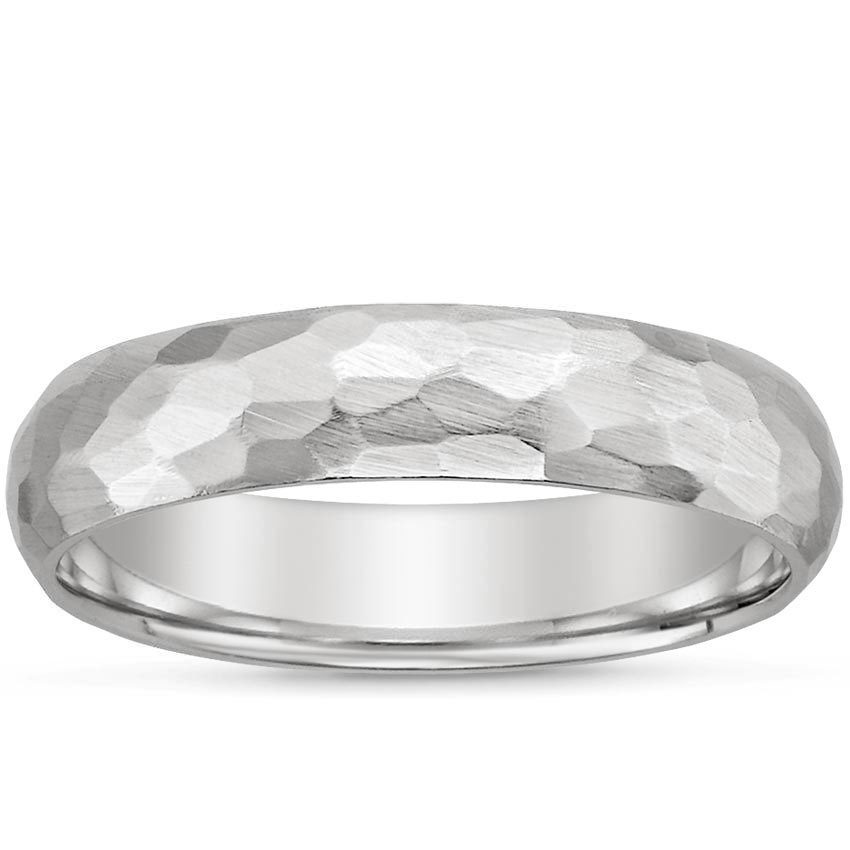 Hammered rings look as if a tiny hammer has pounded the metal to create a textured effect. They are popular with men who want a unique, eye-catching look.
Detailing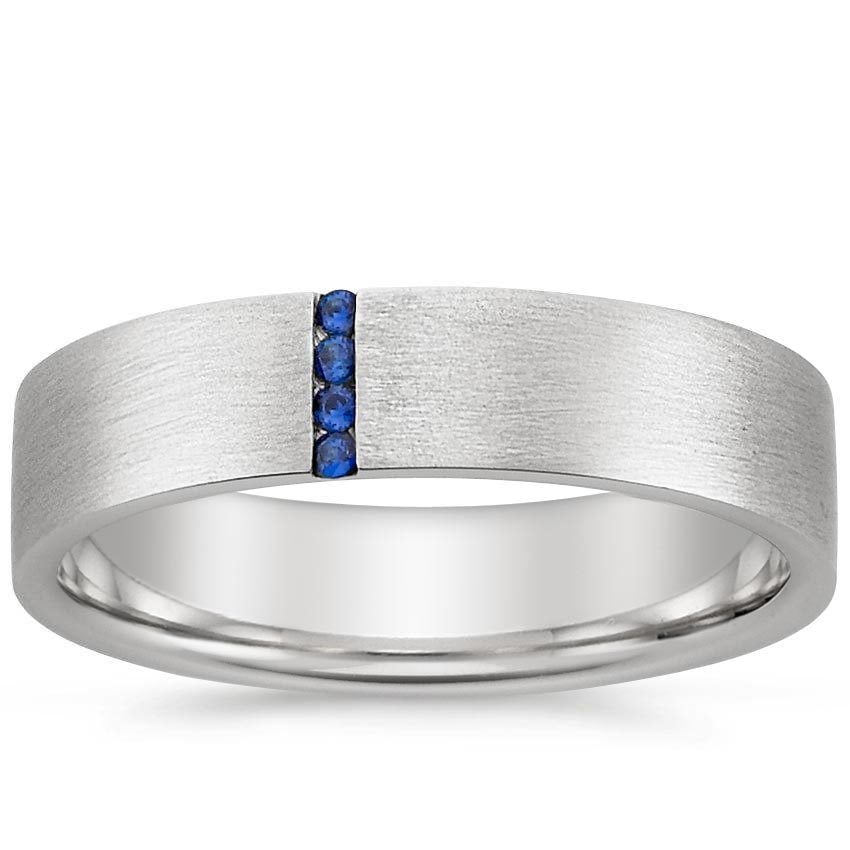 Not so long ago there were very few options in men's wedding bands beyond choice of metal, but these days you can have a very unique men's wedding ring. Add style to your ring with diamond or sapphire accents, like a subtle vertical stripe of sparkling gems or a Celtic knot design.
Engraving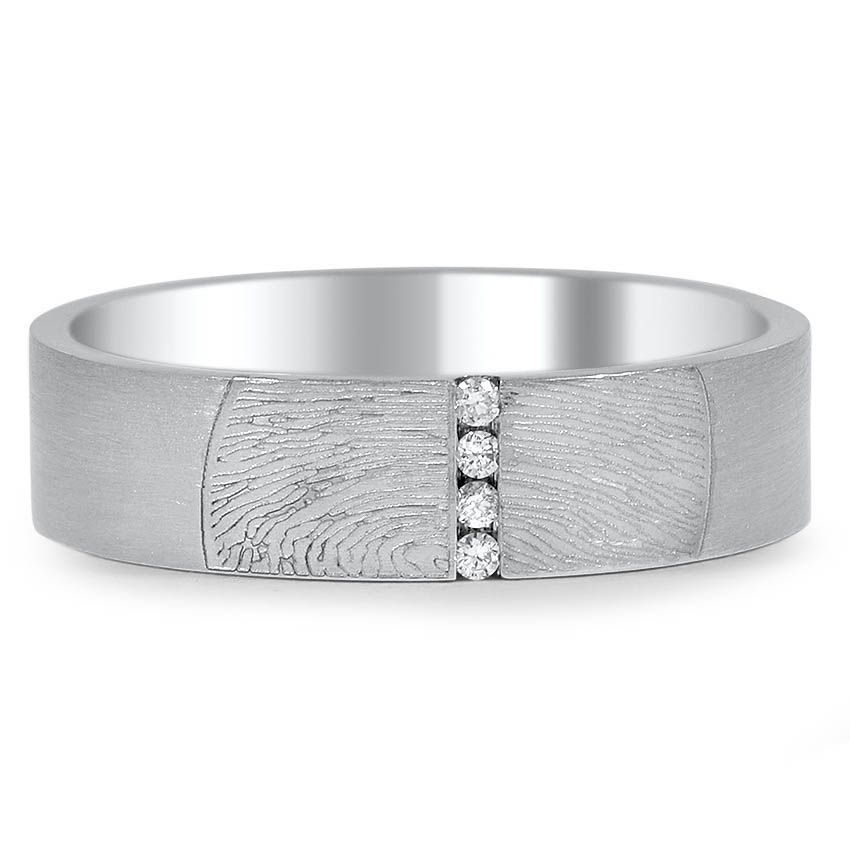 Whether you choose a ring that's understated and classic or more unique and eye-catching, there are endless ways to personalize the band with engraving. The date of your wedding, your fiancé's name or initials, a word, phrase or song lyric that's central to your love story—engraving any of these on your ring will lend it extra meaning. You could even have your fiancé's fingerprint engraved into the metal—what could be more romantic than choosing to keep a reminder of your other half close to you every day?  You can have either the inside or the outside of your ring engraved, depending on whether you want to keep the engraving private or show it off to the world.
Custom Designs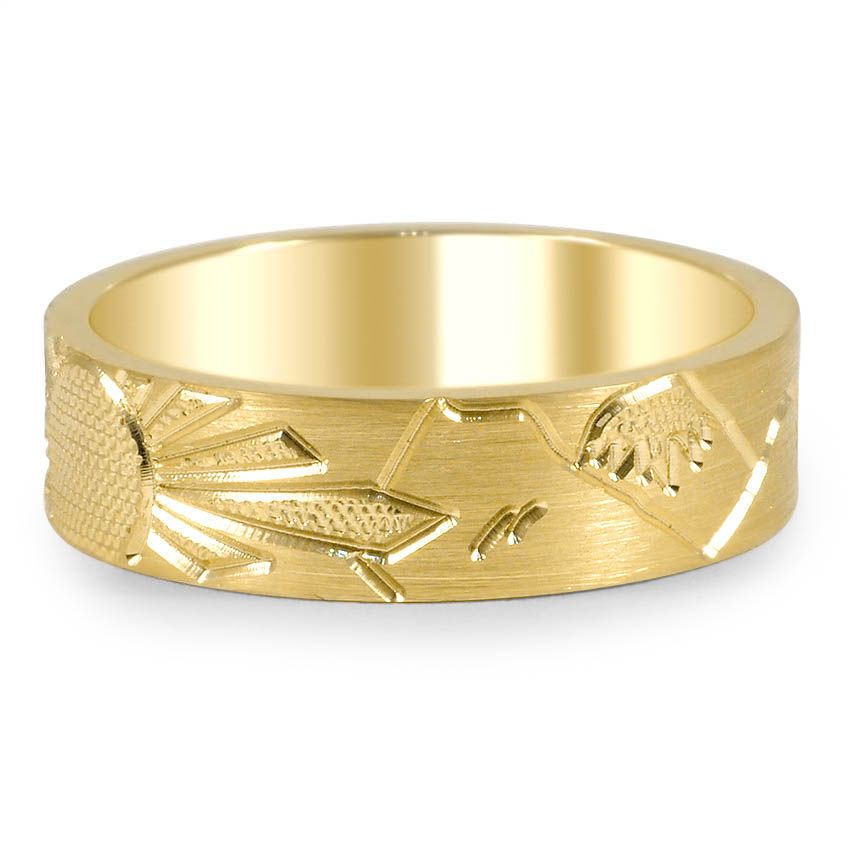 To wear a ring that truly reflects your one-of-a-kind personality, consider having your wedding band custom designed. Our jewelry design experts will help you bring your vision to life, and can suggest styles and effects that will express your unique style, such as nature-inspired motifs, antique designs, or custom patterns or symbols that honor your heritage or history.
Final Thoughts
It's a great time to be shopping for men's wedding rings—there are more options than ever, and today's grooms are going beyond the standard simple bands to choose styles that reflect their unique personalities and tastes. If you want to talk about your options, please contact us. We are happy to guide you through the process of selecting or creating your perfect wedding band.
What's your favorite men's wedding band style? Let us know on Facebook, Instagram, Twitter or in the comments section!
Learn more about Ideas for Matching Bride-and-Groom Wedding Bands