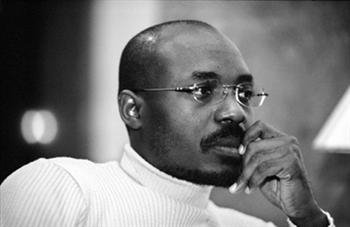 More than a decade after the end of a tragic, diamond-funded civil war in Angola, diamond mining in the country continues to be beset by violence. Private security firms hired by diamond mining companies have been using brutal tactics – torture, beatings, and killings – to keep unlicensed miners away from diamond-rich territory. Angolan army generals, some of them shareholders in the mining and security companies, also have been leading a military crackdown against the miners.
Levels of violence are alarmingly high. Focusing his research on just two diamond mining towns in northeast Angola during a two-year time span, an Angolan journalist named Rafael Marques documented at least 100 killings and the torture of more than 500 individuals. And there is surely much more violence beyond this.
Unfortunately, attempts to get the Angolan government or the international community to do anything have so far been met with opposition or an indifferent shrug of the shoulders. Why is this violence being tolerated?
One factor is that the Kimberley Process, the international diamond certification scheme, is a very flawed response to the problem of blood diamonds. The Kimberley Process makes decisions by consensus, and getting its 80 member governments to agree on anything is almost impossible. In addition, the Kimberley Process lately has been wracked by a controversy over violence in Zimbabwe's mining fields. After almost being torn apart over the Zimbabwe issue, the Kimberley Process now has little appetite for handling problems in Angola.
But another factor is that powerful people in Angola's political and military establishment have a vested interest in keeping the diamonds flowing – even if that means overlooking violence and human rights abuses. And nobody knows this better than Marques, who has been at the forefront of efforts to stop the torture and killings.
Rafael Marques's Fight for Justice
In 2011, Marques published a book titled Blood Diamonds: Corruption and Torture in Angola. The book exposes the web of corruption and violence that plagues Angolan diamond mining, and it provides specific evidence of killings and torture. Shortly after publishing the book, Marques also filed a lawsuit in Angola against nine Angolan army generals, accusing them of crimes against humanity.
In response, the very corporations that are allegedly guilty of human rights violations, corporations that are partly-owned by the army generals, struck back against him. They filed their own lawsuit, a libel claim, against Marques. The libel claim was filed in Portugal, Angola's former colonial ruler and the place where the book was published.
The libel suit was intended to frustrate Marques and perhaps bankrupt him. It could have persuaded Marques to give up his lawsuit or his human rights advocacy – but he never did. And because of that, we can now report some good news: earlier this month, the libel claim was dismissed. The Portuguese courts declared that Marques had a constitutional right – the right to freedom of speech – to publish his book.
What does the book say that the corporations and army generals didn't want made public? Some of the abuses described in the book are truly shocking. For instance, the book tells of how 22 miners were killed, execution-style, by Angolan soldiers; how soldiers caved-in a mine where 45 miners had been working below, killing all of them (an incident discussed in this Wall Street Journal report); and how 15 miners were forced to jump from a speeding truck at intervals, so that their dead bodies would be scattered and more difficult to find. It also describes how miners and villagers are routinely beaten – for instance, stripped naked and beaten with the flat side of a machete.
We should also note that that the abuses Marques documents probably only represent a fraction of the total amount of diamond-related violence in Angola.
Last year, for example, Human Rights Watch published an alarming report describing violence against migrants from neighboring Democratic Republic of Congo who have been crossing into northeast Angola, mostly in search of better diamond mining opportunities. The Angolan army has been rounding up these migrant diamond miners, confining them to camps, and expelling them across the border. More than 100,000 migrants were expelled in 2011. Many of them, according to reports, were physically and sexually abused while in the custody of Angolan soldiers.
The Fight Continues
So now that the libel suit is dismissed, can Marques be successful in his efforts to pursue justice inside the Angolan legal system? We are doubtful, at least in the short term.
In November, Angola's Attorney General, who is responsible for investigating Marques's criminal complaint, announced that he would not pursue a criminal case against the army generals. On February 15, Marques sent a letter to Angola's president, José Eduardo dos Santos, urging him to ask the Attorney General to reopen the case. However, dos Santos has been Angola's authoritarian leader for 33 years. He is basically a dictator who is unlikely to betray his own generals.
As for the Kimberley Process, for the reasons stated above we doubt it will get involved any time soon. At least in the near future, the Kimberley Process will probably continue to certify all Angolan diamonds as "conflict free" and allow them to be sold in jewelry stores worldwide.
But that does not mean that diamond-related abuses in Angola are not worth discussing. At Brilliant Earth, we believe that consumers deserve to know the truth about ongoing violence in diamond mining. Just as important, if enough consumers care, over the long term we think that the link between diamonds and violence can finally be broken.
If blood-stained diamonds become truly unacceptable, if it no longer makes financial sense to use violence in connection with diamond mining, then the diamond industry – as well as national governments – will need to respond to the demands of human rights leaders like Rafael Marques.