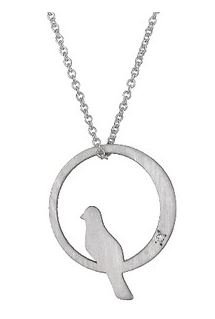 The royal baby has been safely delivered, and you will not believe they baby gifts that Kate and William are receiving! Though many gifts have been lavish and over the top, the first gift they received was… a cardboard box, courtesy of Finland.

The Finnish government has been sending their form of a push present to expectant mothers for over 70 years! It is filled with baby clothing, blankets, toys, and other necessities, and a small mattress so that the box can serve as a crib if need be. Not only does this box encourage the idea that all Finnish babies come from equal beginnings, it has contributed to Finland having an incredibly low infant mortality rate. This sweet gift is worlds away from the $15,000 charm bracelet with a secret diaper cream compartment designed by a British jeweler for the Duchess!

We're sure Kate would agree that the absolute greatest gift a new mom can receive is a healthy, happy baby… and maybe a promise of split diaper duty and midnight feedings! However, a new baby brings along many changes and challenges—some overwhelming—and a small, meaningful gift is often greatly appreciated.

Push presents aren't about receiving the newest and coolest gadget you've been fantasizing about, and they're not about meeting some expected ideal of financial success. These gifts should either assist the transition into motherhood or they should be long-lasting, personal items that you will be able to give to your newborn baby in the distant future.

This is the spirit of the push present! Whatever gift you give or receive should be a gift for the family, something that will create a legacy.

In addition, we believe that push presents shouldn't be reserved for natural births, as the term implies. Women who receive C-sections and adoptive mothers deserve a special gesture, no pushing required! These presents are meant to commemorate the growth of your family, no matter how it happens.

It is important to keep in mind—particularly if you are going to be first time parents—that there are always unexpected expenses when a newborn rolls into town. Just like you would for birthdays and other holidays, take stock of your personal financial situation and choose a gift accordingly. Don't feel as though you have to keep up with the Joneses! To help you choose, we have come up with a variety of lovely, heartfelt gifts for growing families.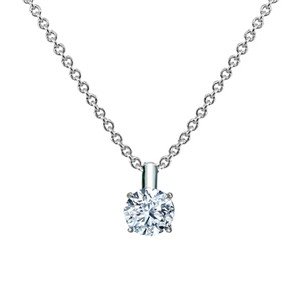 A Baby Book or New Camera

You can find incredibly beautiful baby books nowadays! Though this tradition seems to be going out of vogue with the emergence of baby websites and blogs, there is something very personal and vintage about keeping a book to record every precious moment. In a way it makes life seem more private and precious. If it is possible, a new camera (or camera classes if you already have one) is a great investment. Take wonderful photos of your growing family as the years pass, and once you're done filling up the baby books, get started on those photo albums!

A Diamond Necklace

Stunning necklaces such as a sparkling diamond pendant have stunning longevity. Not only will a new mom be flabbergasted at this sparkling present, she will be able to pass it down throughout a family. Someday her daughter might be able to wear it for her senior portrait, or her son's future wife may wear it at their wedding. Eventually the necklace will be passed down to grandchildren and great-grandchildren. A diamond necklace isn't just a push present. It is a family heirloom in the making.  Another touching option is an initial pendant (some of which come with a diamond accent). Choose the baby's initial and someday give them the pendant! Some new moms might prefer a pop of color! If a blue or pink nursery is waiting at home for the newest addition, choose a piece blue or pink sapphire jewelry to go along with it! (A green peridot or a lustrous pearl are great unisex options.)

A Mother's Ring

A beautiful way to celebrate each child is to create a mother's ring! These rings traditionally hold the birthstone of each child (and occasionally the parents), creating a perfect, glittering representation of your family that you can always keep with you. You can custom design a mother's ring or you can simply choose a gemstone ring that she adores, such as a stunning antique ring.

A Rocking Horse or Rocking Chair

High quality, classic toys will stay in a family for generations. A beautiful wooden rocking horse, for example, can be proudly displayed and used by whatever child is of age and easily stored until its next recipient. Similarly, a rocking chair is a very welcome gift for any new mother. It gives her a comfortable place to sit at two a.m. as her child wails, and the gentle rocking may lull the child back to sleep—which is truly a priceless gift!

A Family Tree
Family trees can come in endless forms, depending on your own creativity! Personalized graphics and canvases are easy to construct and buy online, but they are also easy to make. Grab a canvas, some templates, and some paint, and make your own work of art!


If your family grows as the years go by, simply take the canvas down from the wall and add the newest addition. New moms will adore this push present, because it is a simple, handcrafted gift that brings home the fact that you are truly creating a family!

A Tree (A Real One!)

When you plant a tree to commemorate a birth, you can literally watch the tree grow alongside your child. If you plant a tree for every member of your family and you will end up with a family orchard, where old trees stand protectively over the saplings. You don't even need to have a backyard to be able to plant a tree! There are plenty of charities that encourage volunteers to show up at schools, parks, etc., and help plant trees! Though the tree won't technically belong to you, you can bring your child there all the time and tell them that the tree is their botanical twin!

If you ever have to leave the house or cut down the tree for any reason, make sure you collect slices of the wood that show the age rings. Don't be sad that the tree is gone; make a beautiful work of art (or even a crib) that will last for generations to come!

Final Thoughts

What do you think of push presents? What heartfelt gift would you love to receive? Let us know on Facebook, Twitter, or in the comments!