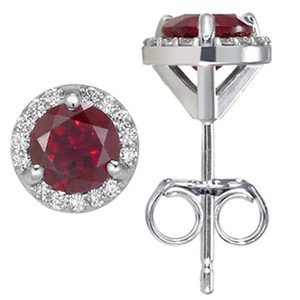 Brilliant Earth would like to wish you and yours a Happy Fourth of July! We hope that your parades are merry, your hot dogs delicious, and your fireworks brilliant. This is a wonderful time of year when we come together with family and friends to celebrate our nation's independence and our civil liberties.

At Brilliant Earth, we support the economic development of this great nation by designing and manufacturing, all of our ethical fine jewelry in the USA. We also offer a stunning array of sparkling gemstones in our American Gems Collection, all of which are mined, cut, and polished in America.

This collection features purple amethysts and green peridots that are mined in the Four Peaks area of Arizona. We also offer red garnets (perfect for that Independence Day ensemble!) that are mined in Idaho. These stunning gemstones are offered in pre-set twist pendants, stud earrings, and a gorgeous halo design. 

As for our American jewelry production, Beth Moore, Brilliant Earth's Senior Gemologist, explains, "All of our jewelry is made here in the U.S., from start to finish. It is an opportunity for us to provide jewelry jobs for master craftsmen, which in turn allows us to ensure the highest level of quality. Very little jewelry is produced in the U.S., so it is definitely something that sets us apart!"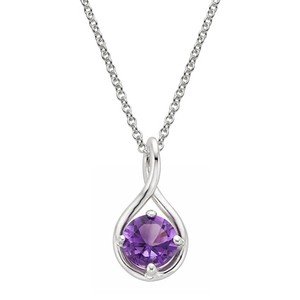 In addition to quality, producing our jewelry within the United States guarantees that every piece is created in accordance with U.S. labor and environmental laws, which are highly focused on protecting workers and the environment. This is important to us because ethical practices, whether they are abroad or right in our own backyard, are vital to our mission as an ethical jeweler.

Independence Day is the celebration of the moment that our nation demanded, "certain unalienable Rights, that among these are Life, Liberty and the pursuit of Happiness." Celebrate this momentous occasion with products that are made in the USA and show your national pride!

We will continue to do our part by creating beautiful products right here at home.

Happy Fourth of July!