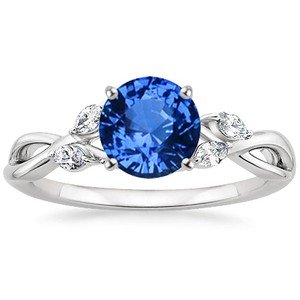 Diamonds might be a girl's best friend, but we all need a little color in our lives sometimes! Too often our wardrobes fill up with black, brown, tan, and white clothing. These colors are enticing because they are "safe" colors, they make outfit planning a snap, and they are perfect for workplaces that enforce strict dress codes.  If you find yourself in a neutral rut, spice up your outfits by choosing bright, colorful accessories such as a cheerful scarf or a fun, funky pair of sneakers.

Of course, our favorite way to bring color into our lives is to slip on a piece of colorful gemstone jewelry.

Your Best Gemstone Color

Do you know what your ideal colors are? Most of us look our best when we're wearing certain hues, but few of us consciously shop for them! Discovering your perfect colors can be very helpful in determining what clothing, makeup, and gemstone jewelry to wear.

Here are some suggestions based on overall coloring to lead you toward your perfect gemstone color.

Light coloring

Hair: Pale, strawberry, or dirty blonde/some very light brown
Eyes: Light blue, green, or grey

If you have light coloring you will want to be careful not to overwhelm your features. The occasional blood red lipstick might look gorgeous on a very formal night, but softer tones generally flatter those with a pale palate. Sapphires are available in endless colors, and for lighter coloring we recommend cool pastel shades of peach, pink, green, and purple. For a bolder look, consider aquamarines, amber, or topaz, all of which look striking against light colored eyes (particularly amber). Avoid colors that are too pale, such as champagnes and yellows—they have the potential to make you look washed out or disappear against your skin. Give your face a fresh look with these light, crisp colors!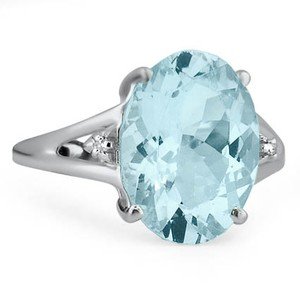 Medium Coloring

Hair: Light to dark brown, auburn, or red
Eyes: Green, hazel, or light to medium brown

Those with medium coloring have a wide range of options, though autumnal earth tones provide a warm, welcoming glow. We recommend olive green, lush berry, and burnt orange sapphires or diamonds. Light champagne sapphires, fiery bronze citrines and deep teal sapphires look particularly lovely next to lightly tanned skin and brown features.  For those with auburn or red hair, we highly recommend that you consider a vibrant emerald!

Dark Coloring

Hair: Dark brown to black
Eyes: Dark brown, dark green/blue, or black

For women with dark coloring we recommend vibrant gemstone jewelry! Choose sapphires in shades of cobalt blue, magenta, bright orange, and purple. Darker features make bright, vibrant jewelry glow!  Lustrous Tahitian Pearl Stud Earrings are iridescent when the light hits them and look stunning on women with dark coloring. Coral, turquoise, champagne, and peach colored sapphires are great for when you want to make a statement!

Things to keep in mind

Keep in mind that these color categories do not address skin undertones or women with highly contrasting features such as pale skin with jet black hair or silver blonde hair with dark brown eyes. Humans exhibit thousands of color variations and it is impossible to expect everyone to fit into the same three categories. There are two great ways to figure out what your colors are:

1. Consult with a fashion expert or personal shopper. They can figure out what colors look best in an instant!
2.Be the judge for yourself and try on a wide variety of colors. After all, it's about what makes you feel amazing.

Romantic Gemstone Rings

Gemstone rings are a fun, romantic piece of jewelry. They appear in a range of designs, from elegant engagement styles to fashion forward statement rings. You can even set your ideal gem from our collection of unique loose colored gemstones in any of our engagement ring settings. Finally, you can custom design the gemstone ring of your dreams to your exact specifications. The options are endless when it comes to gemstone rings!

Mother's Rings

Mother's rings are distinctive, meaningful pieces of gemstone jewelry. These rings feature the birthstone of each child (and occasionally the mother and father). These rings often display the gemstones in a simple band—the gems set in a straight line according to age—but they can also be custom designed for a ring as unique and miraculous as she is.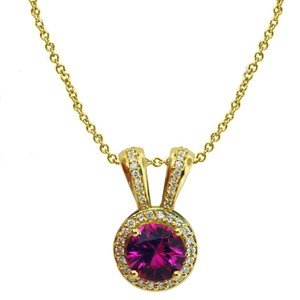 Antique Gemstone Rings

Some of the most marvelous, unique gemstone rings are antiques! From grand aquamarines to gorgeous fuchsia tourmalines, antique pieces commonly feature a range of stunning colored gemstones. The Art Deco period brought about the use of intriguing geometric designs, oftentimes created using bright, colorful gemstones. Similarly, the Retro period was known for its large cocktail style rings, which commonly featured jade, aquamarines, emeralds, rubies, sapphires and more. If you are looking for a gemstone ring that has gone on many journeys, consider a colorful antique gemstone ring!

Gemstone Earrings and Pendants

Gemstone earrings and pendants hover around the face, bringing them in close contact with your eyes and hair, so choosing the correct gemstone color is very important! From sapphires to garnets to amethyst, we sell a variety of gemstone pendants and earrings, many of which are mined in America!

Final Thoughts

What colored gemstone is your favorite? What are your colors? Let us know on Facebook, Twitter, or in the comments below!