Our jewelry specialists love helping customers select the perfect ring to propose with, so we love when our customers email us photos post-proposal of how beautiful the ring looks on their bride-to-be!  Below, we share some of our favorite recent ring photos:
The vintage look of our Victorian Halo Diamond Ring looks beautiful with the country blue jeans theme of this photo.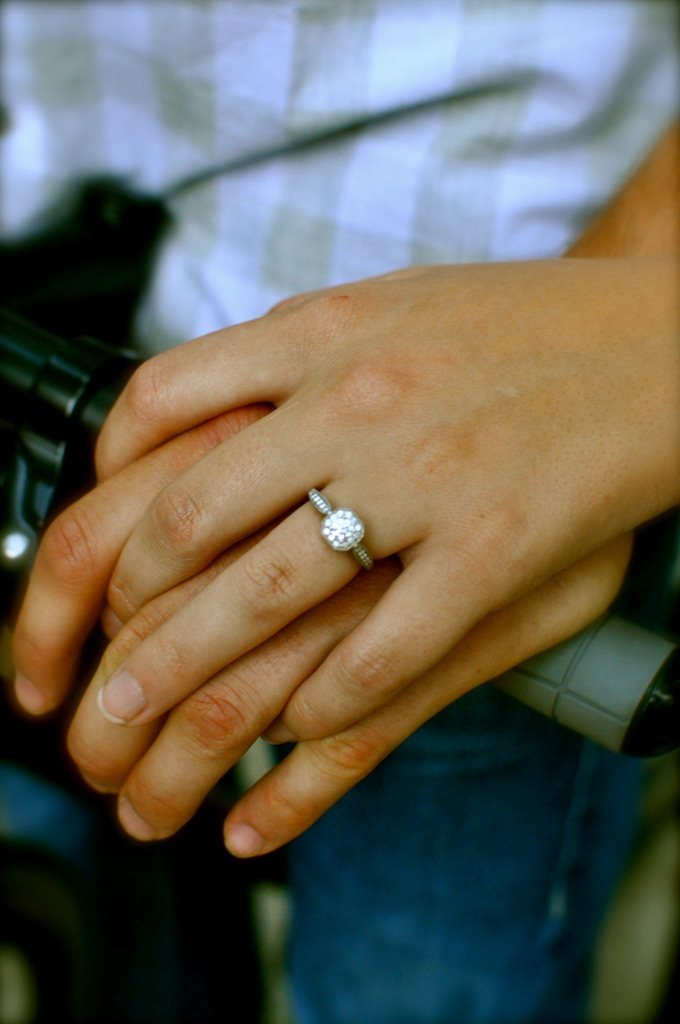 We love how the glamorous background complements her sparkling Halo Diamond Ring with Side Stones.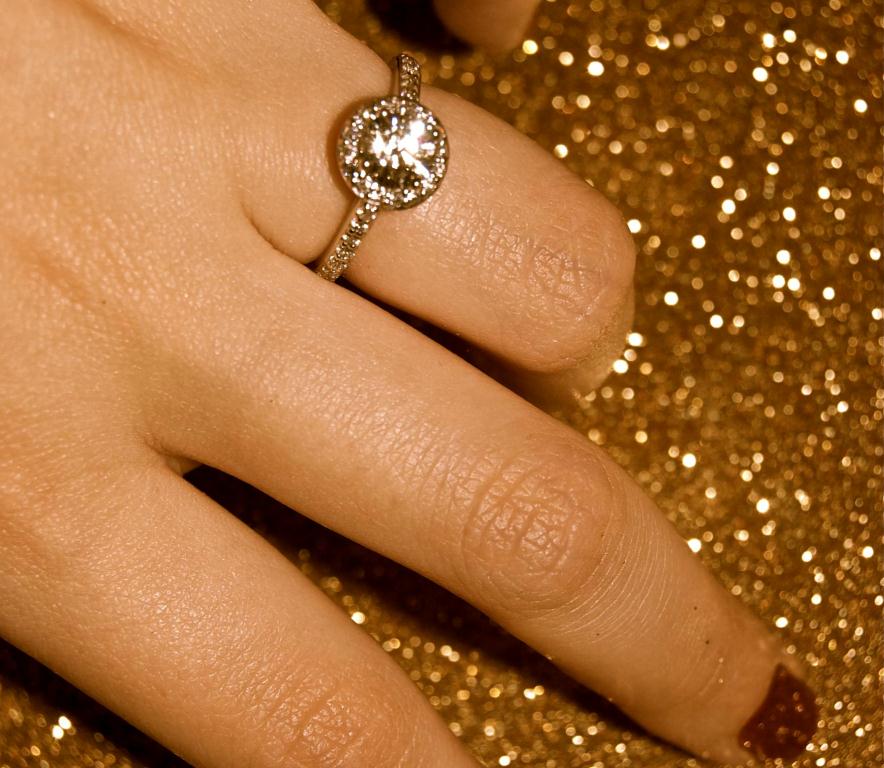 The sparkling Flora Ring looks even more glamorous against this snowy backdrop!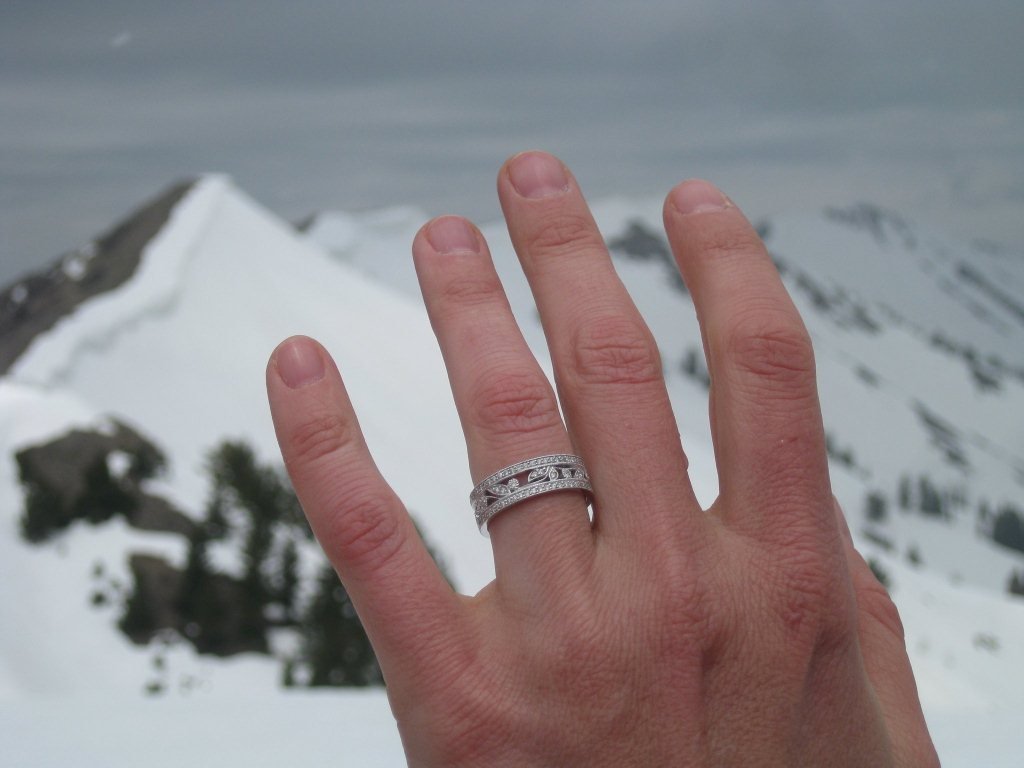 This dazzling Seafoam Cushion Sapphire Luxe Bezel Halo Ring was custom designed.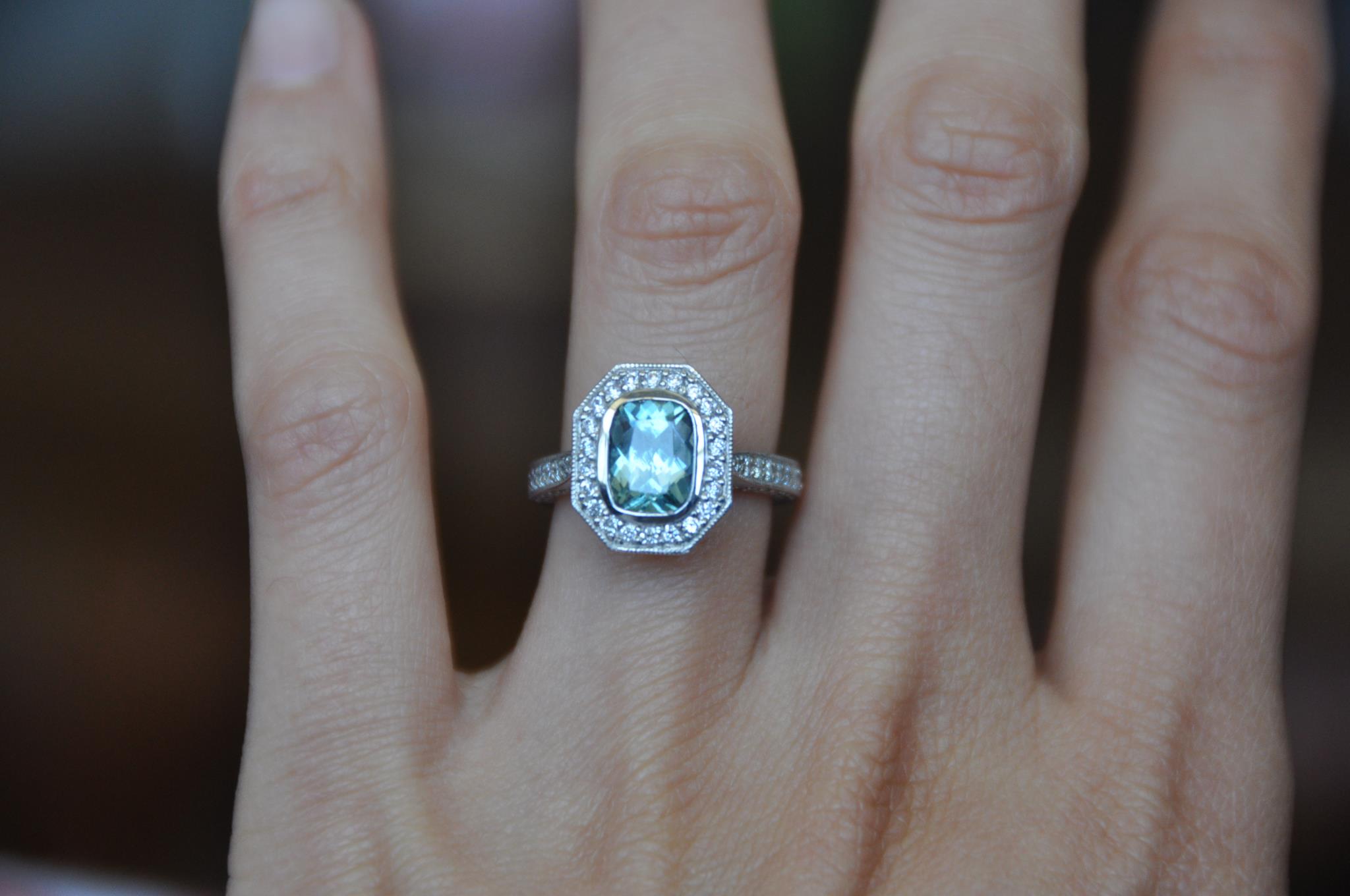 Her Adorned Trio Diamond Ring looks especially stunning with a vibrant blue sapphire center stone.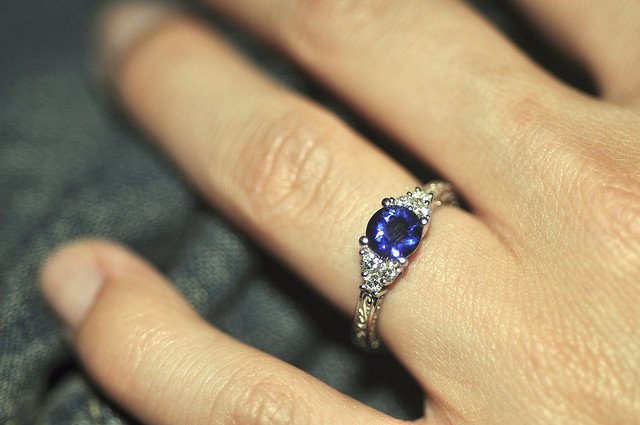 This stylized photo beautifully shows off the antique inspired look of our Round Bezel Halo Diamond Ring with Side Stones.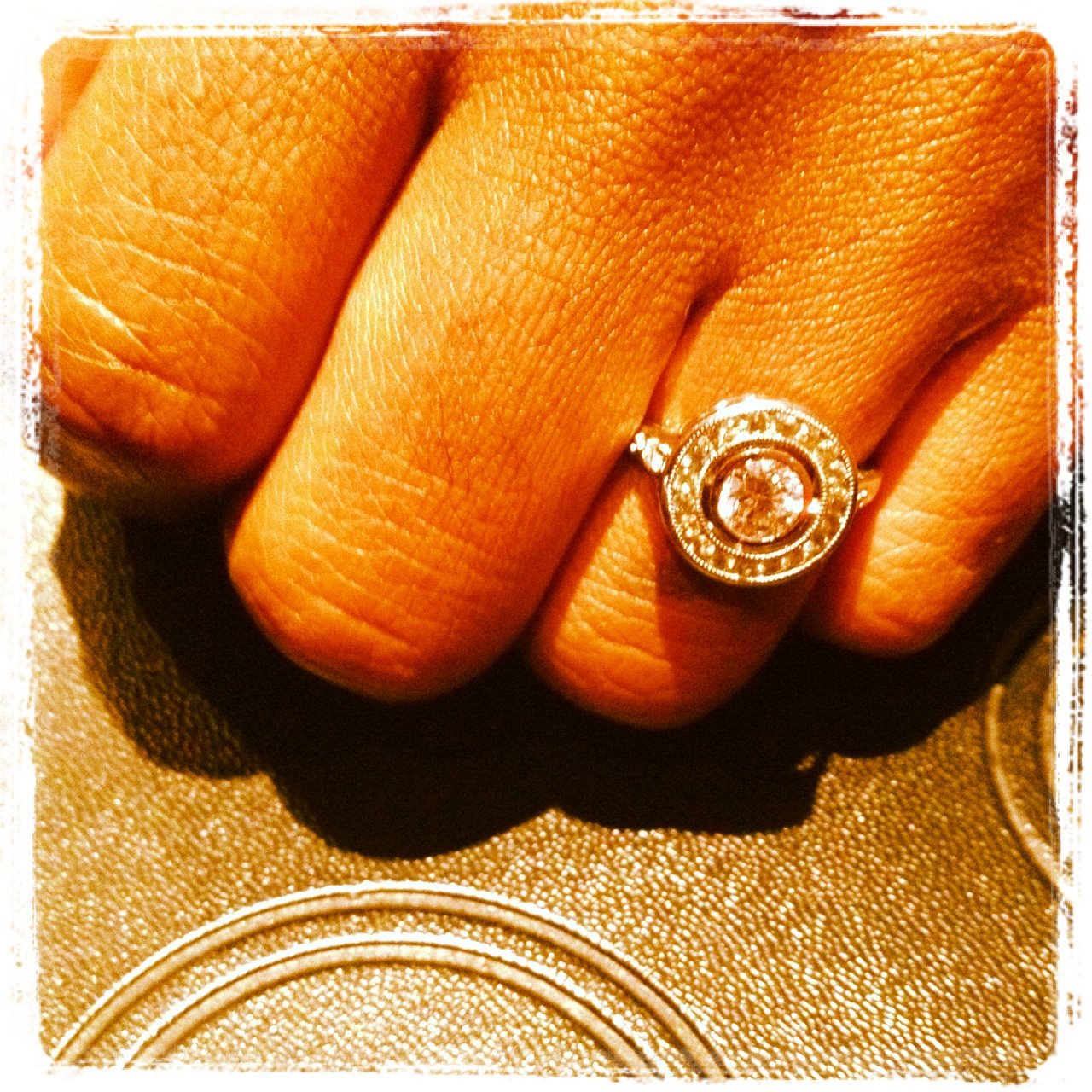 This stunning custom design is entirely unique, and features three rich red rubies.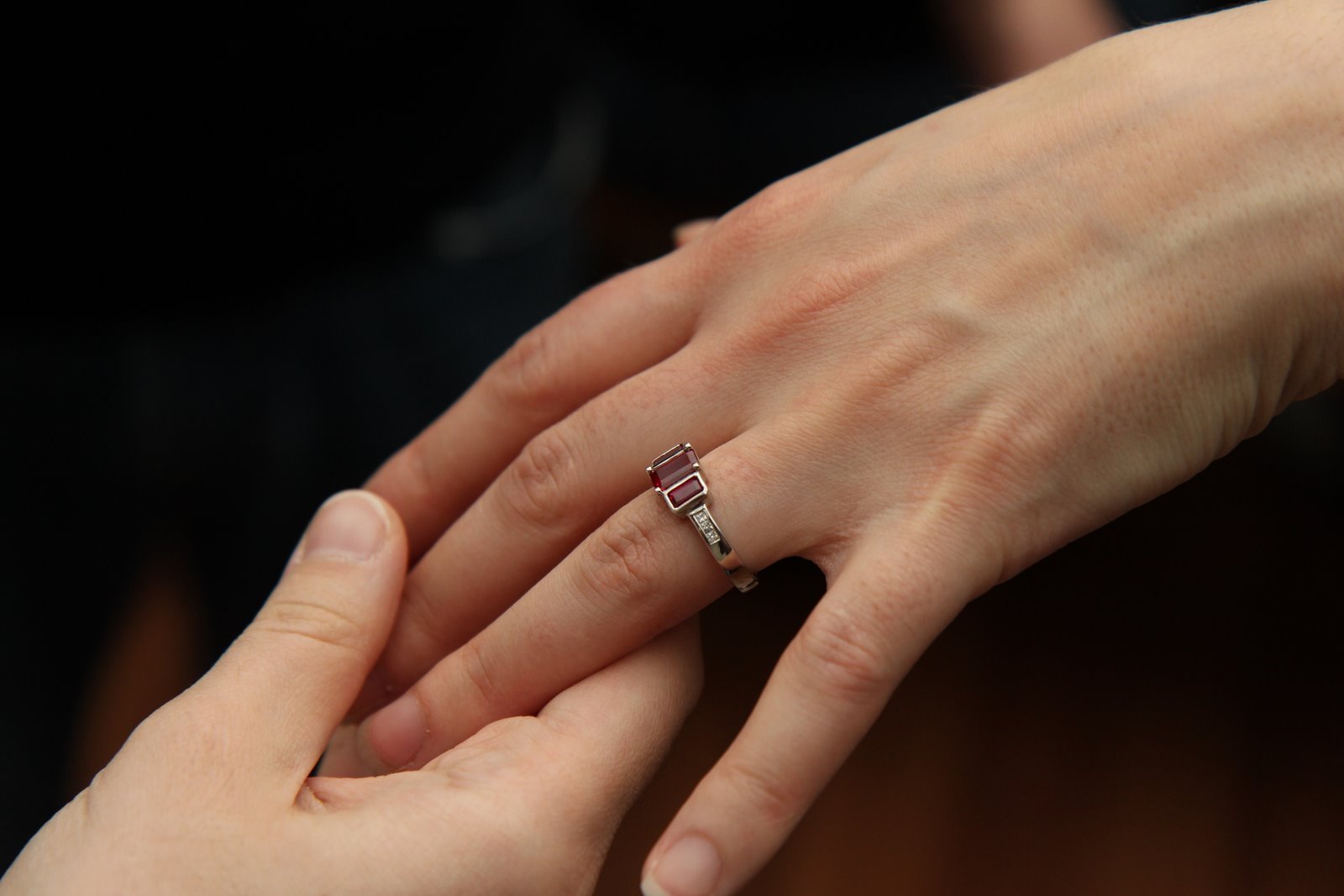 If you'd like to share photos of your own special ring or proposal, please email info@brilliantearth.com or share them on our Facebook page!