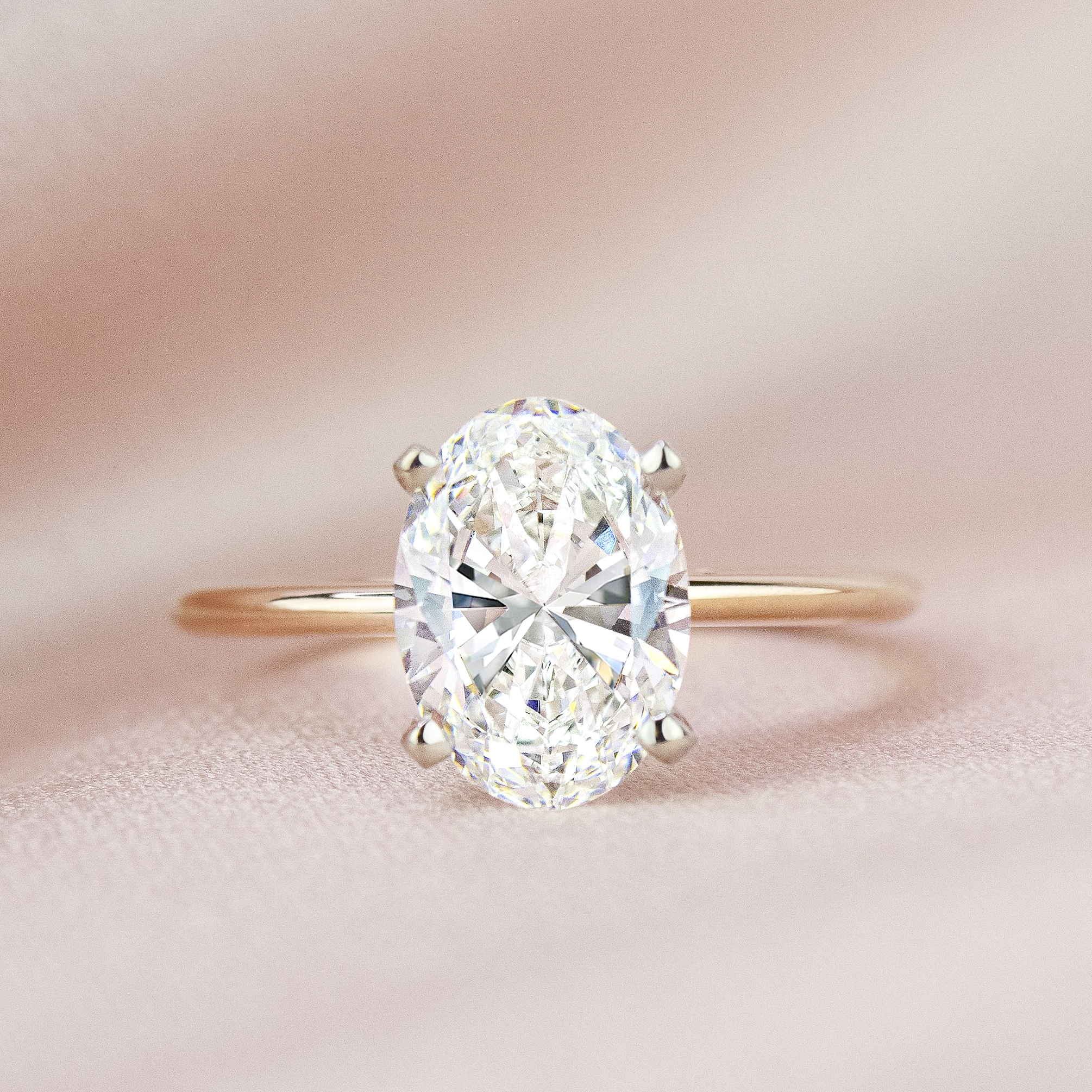 While we believe an engagement ring's appeal should come from the meaning behind it, we know how important it is to wear something that's true to your style.
An engagement ring can be a big investment, and if your partner is making this purchase they will want to pop the question with a ring you'll love for years to come! So why not give them a gentle push in the right direction? Dropping hints the right way can help make sure you and your partner are aligned when it comes to engagement ring styles.
Below are 3 great ways to drop hints:
1. Pin it
Brilliant Earth's Pinterest page is an excellent place for major engagement ring inspiration. Once you have a clear idea on the engagement ring style you'd like, save these pins to a board and share it with your S.O. This can either be done by sharing a public board's link or inviting them to be a collaborator on a private board.
Tip: It's important that this board is separate from any other engagement ring inspiration boards you may have, as throwing other styles into the mix could get confusing. If there are particular characteristics you're set on, i.e. rose gold with a round diamond, make sure these two features are consistent throughout all of your pins. This will help to eliminate any confusion!

2. Send a DM
While there are many ways to drop hints, Instagram makes the process more straightforward than ever. Rather than tagging your S.O. in an Instagram post, send it to them via direct message so they can reference it later.
Tip: If you're still narrowing down engagement ring design styles, we suggest taking advantage of Instagram's saving feature. While virtual window shopping through Brilliant Earth's Instagram feed, save your favorites to an "Engagement Ring Inspiration" collection. Only direct message your final picks to your S.O.
View this post on Instagram
3. Click "Drop a Hint"
After you've created your ideal engagement ring, easily share the final product with your significant other in an email using our "Drop a Hint" feature.
Tip: Use the message field to give your hint some cute context, i.e. "Look at the beautiful ring I created. Should I be a jewelry designer? I'm in love with it!"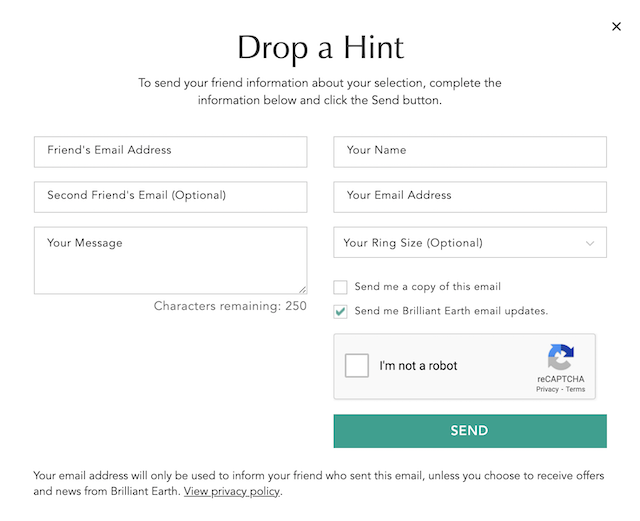 Final Thoughts
Have you used any of these methods to drop hints? Share with us in the comments below or on our Instagram, Facebook, or Twitter!