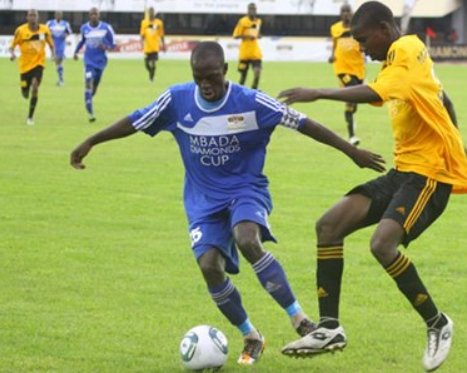 The soccer match was played just over two weeks ago, on a Sunday night in Harare, Zimbabwe. The home town team, Dynamos, was up against How Mine, a team from Bulawayo, in the quarterfinal round of the annual Mbada Diamonds Cup, a national soccer tournament. The decisive goal came in the 28th minute. On a penalty kick from just outside the box, Menard Mupera of How Mine steered the ball to Thembani Masuku, his teammate. Reacting swiftly, Masuku flicked the ball into the back of the net. Goal. How Mine went on to win the game 1-0.
Thanks to that scoring play, How Mine will compete in the semifinals next month and earn at least $45,000 in prize money from Mbada Diamonds, the diamond mining company that sponsors the tournament. If the team reaches the final, Mbada will pay it $90,000. And if it wins the final, Mbada will pay the team $130,000 plus a subsidy of $110,000 to participate in an African champions tournament. Altogether, Mbada will pay out about one million dollars to finance this year's competition—hardly a lot of money in American sports, but a hefty sum in Zimbabwe.
If only a single soccer play could get Mbada to be so generous with the hungry families it evicted from their homes.
A little bit of background first. Mbada is one of the diamond mining companies operating in the Marange diamond fields of eastern Zimbabwe. In 2008, following the discovery of the diamond fields, the Zimbabwean army seized the area, massacred more than 200 people, and enslaved local adults and children.  The army, as well as political allies of President Robert Mugabe kept the profits. When the international community reacted in horror, the government brought in several companies, including Mbada, to handle mining.
But Mbada hasn't exactly conducted itself in an ethical way. The Chair of Mbada's Board of Directors is Robert Mhlanga, Mugabe's former personal helicopter pilot. Mugabe's wife, Grace, sits on the board. It is believed that through Mbada, Mugabe and his cronies are still stealing diamonds. (More than $2 billion in diamonds have been stolen from the diamond fields since 2008.) In addition, security guards for Mbada are violently cracking down on trespassing miners. For instance, one 27-year-old woman found digging at night was beaten, taken to a guard room for an extra beating, and dumped by a river the next day, injured but alive.
One of Mbada's biggest ethical lapses, however, is its treatment of the families it removed from their ancestral homes to make way for diamond mining. Those families have been forcibly relocated, without compensation, to a government-owned farm about 25 miles north of the diamond fields. A recent statement by the Center for Natural Resources Governance (CNRG), a Zimbabwean human rights group, criticizes Mbada for pouring money into soccer while thousands of relocated people don't have enough to eat. The statement calls the Mbada Diamonds Cup a "Cup of Shame."
Mbada, it seems, both under-promised and under-delivered. According to the CNRG, Mbada has built only 100 housing units out of a promised 487. A new primary school is incomplete and poorly-funded, relocated adults are jobless, and people have taken to cutting firewood and grass and selling it in a local market to make ends meet. Most disturbing of all: people are hungry. A visit to the farm by the CNRG revealed "shocking levels of starvation." The CNRG states, "Against this backdrop, it is shocking to see Mbada diamonds splashing a million dollars towards football as part of [a] Corporate Social Responsibility programme while neglecting the debt they owe the displaced and distressed Marange community."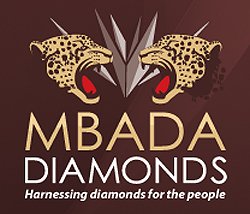 This is not really just about soccer. Mbada should feel free to sponsor Zimbabwe's national soccer tournament. But sponsoring the tournament, while letting relocated families go hungry, is a slap in the face to those families. Mbada's slogan (see logo to the right) is "harnessing diamonds for the people." The question is: which people? Apparently, not the people it evicted from their homes.
What can be done? Mbada, as well as the Zimbabwean government and other mining companies in Marange, must be persuaded to accept their responsibility to treat the relocated families more fairly. At Brilliant Earth, as part of our non-profit fund, we have already supported an effort by Farai Maguwu, now the director of the CNRG, to fight for the rights of these displaced individuals. We will continue to help draw attention to this problem in the hopes those who were evicted will win a victory of their own.