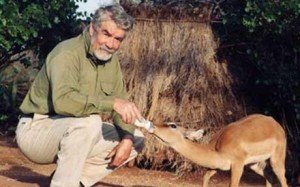 On Tuesday August 11, Campbell Bridges, a Scottish geologist best known for discovering the green Tvasorite gem unique to Southern Kenya, was attacked outside of the town of Voi. A mob of approximately twenty men approached the mine owner, his son, and four of his staff members on his 600-acre property, attacking them with home made weapons, including arrows and clubs. A knife wound was said to be the cause of death.
After the discovery of the rare mineral, land disputes had occurred between the mine owner, who had mining rights over major deposits, and the artisanal mining population. He had been receiving death threats for the past three years. His son stated that although they had been threatened by "bandits" in the past, he believed the organizer of the attack was politically connected and was attempting to gain access to the land.
A man has been arrested for the murder in the town of Taveta, attempting to flee to Tanzania. The government is still searching for the men who brandished the weapons at the scene of the crime.
Brilliant Earth is saddened by the death of Campbell Bridges, and we will post updates as they develop.