We almost feel bad for men in the position of proposing to the world's most talented and stylish actresses and singers—these women wear luxurious and cutting-edge designer clothes on set, stage and the red carpet, so it must be hard to choose an engagement ring that measures up!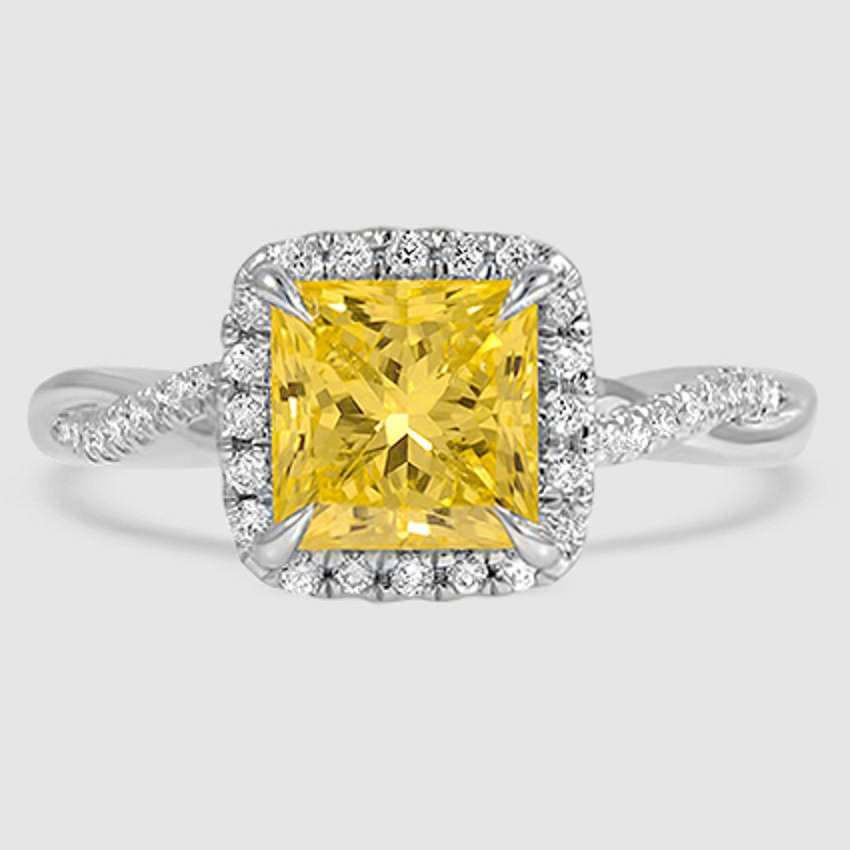 More and more it seems, the fiancés of famous women are choosing engagement rings featuring fancy colored diamonds. In addition to being gorgeous, these diamonds are especially rare. Read on for the scoop on fancy colored diamonds and the celebrities who wear them.
All About Fancy Colored Diamonds
Although regular "white" diamonds are most valuable when they are colorless, fancy colored diamonds are valued for their color. They can appear in any of twelve different colors—yellow, pink, blue, green, orange, brown, violet, gray, purple, red, fancy black and fancy white (although the term "white" in reference to a diamond usually means colorless, "fancy white" diamonds have a translucent, milky white hue—although rare and beautiful, "fancy white" diamonds are less valuable than colorless "white" diamonds).
All of these hues are gorgeous in their own ways, but the colors we see most often in engagement rings are yellow and pink. Gemologists assess colored diamonds based on three characteristics, their hue (the type of color visible), the tone (the lightness or darkness of the color), and the saturation, or strength and consistency, of the color. Once these assessments are made, colored diamonds are given a grade on the color scale. You can learn more about how fancy colored diamonds are graded from the Gemological Institute of America.
Celebrities with Colored Diamond Engagement Rings
These are some of the celebrities currently wearing gorgeous fancy colored diamonds on their romantic ring fingers:
Blake Lively: Before the former Gossip Girl married Ryan Reynolds last year, he showed her the love with a ring featuring a gorgeous light pink oval diamond set in rose gold.
Kelly Clarkson: The newlywed singer proudly wears a yellow diamond ring given to her by husband Brandon Blackstock. The ring features milgrain detail for an antique look.
Carrie Underwood:  Clarkson's fellow American Idol alum also wears a yellow diamond engagement ring, with a 5 carat yellow sparkler surrounded by a diamond halo. The ring was given to her by hockey player husband Mike Fisher, and reportedly designed by the same jeweler who created Clarkson's ring.
Some other stylish celebrities with colored diamond engagement rings: Fashionista and reality TV star Olivia Palermo, who has been seen sporting a stunning yellow diamond engagement ring given to her by model beau Johannes Huebl, adorably quirky actress Kristen Bell, who wears a distinctive and gorgeous deep peach colored diamond surrounded by a white diamond halo, and glamour-loving singer Mariah Carey, whose engagement ring from Nick Cannon features a 17 carat pink diamond surrounded by pink and white diamond accents.
Buying an Engagement Ring with a Colored Gemstone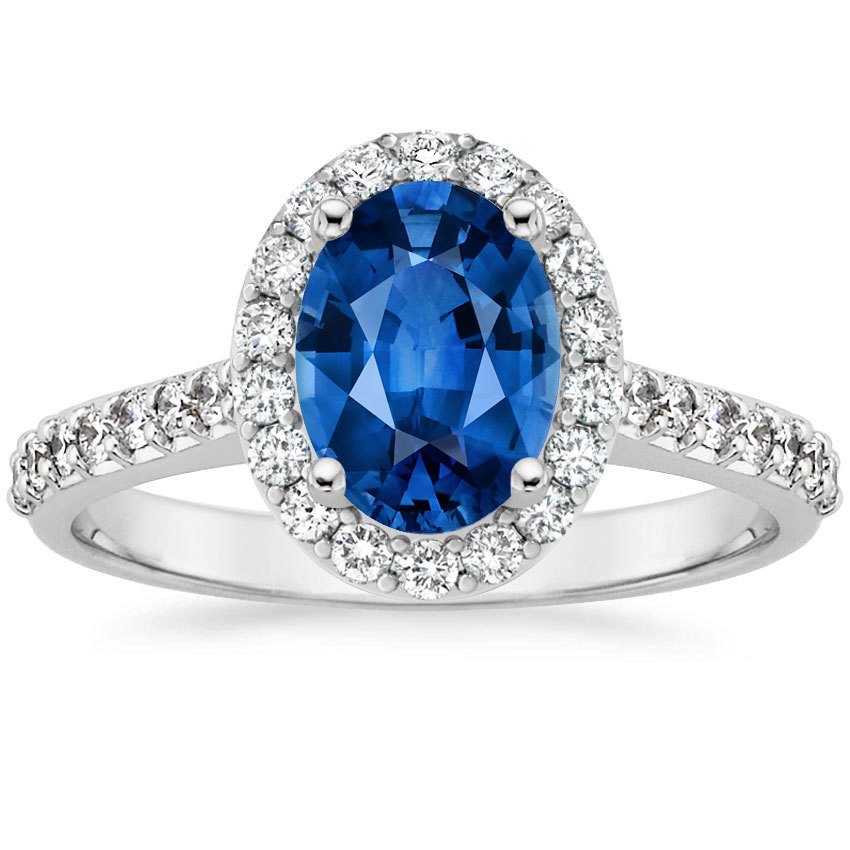 If you love colored diamonds, you can often get a very similar look with a smaller price tag by choosing a colored sapphire. Brilliant Earth's sapphire engagement rings can be made with blue or teal center gems, and our collection of antique engagement rings frequently includes rings featuring colored diamonds. If you would like an engagement ring made with an ethically sourced fancy colored diamond just contact us. One of our jewelry experts can help you express your commitment in color.
Final Thoughts
Do you love fancy colored diamonds? What's your favorite color for gemstones? Let us know on Facebook, Instagram, or Twitter or in the comments section!