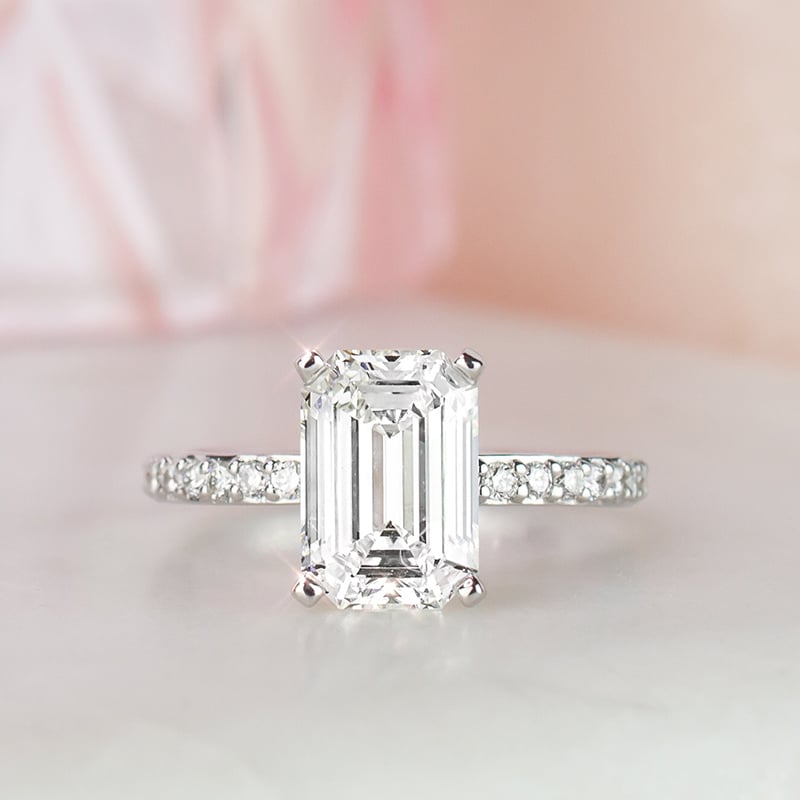 Buzzfeed enlisted six people in a challenge to arrange four different engagement rings from least to most expensive.
Two of the four rings were popular Brilliant Earth styles: the Reverie Ring and the Petite Shared Prong Diamond Ring. Split into teams of two, all teams were able to correctly identify the Brilliant Earth rings versus the two diamond ring dupes they were paired against. What stood out to them most was the design and craftsmanship of the rings, one person guessed, "handmade maybe?" when inspecting our Reverie Diamond Ring. When it came time to try on our Petite Shared Prong Diamond Ring—affectionately named "princess sparkles"—everyone was falling in love.
Of course, when it comes to engagement rings, we are firm believers that the value of the ring doesn't come from its price tag, but the meaning behind it. But we still loved the thrill of the guess! After learning the rings' different price points, and being told that the two from Brilliant Earth were made from ethically sourced materials, one participant said "if you're going to spend this much money on a ring, I think it's just a part of your duty to make sure that it comes from a good place". We couldn't agree more!
Shop our Favorites
Along with creating our engagement rings from ethically sourced materials, our designers and master jewelers employ both traditional artistry and the latest production techniques to create pieces worthy of your once-in-a-lifetime celebrations.
Petite Shared Prong Diamond Ring
This dainty ring features sheer sparkle that extends halfway around the ring. The center gem appears to float above the delicate band.
Reverie Ring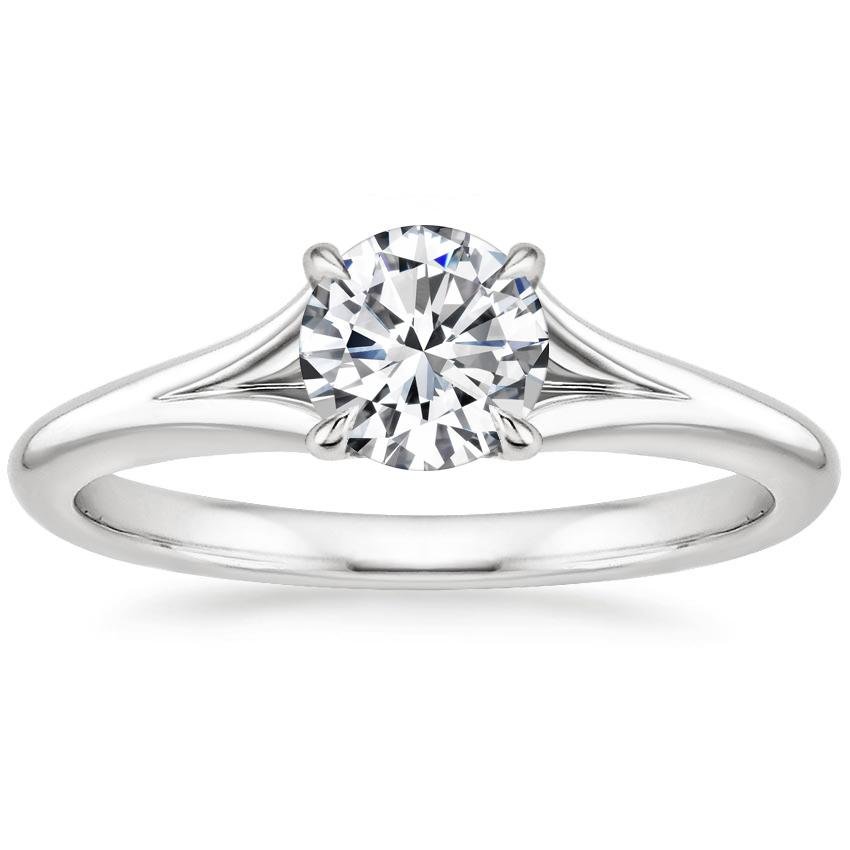 At once feminine and contemporary, this ring divides into graceful ribbons of precious metal that intertwine and embrace the center gemstone, securing it with claw prongs.
Waverly Diamond Ring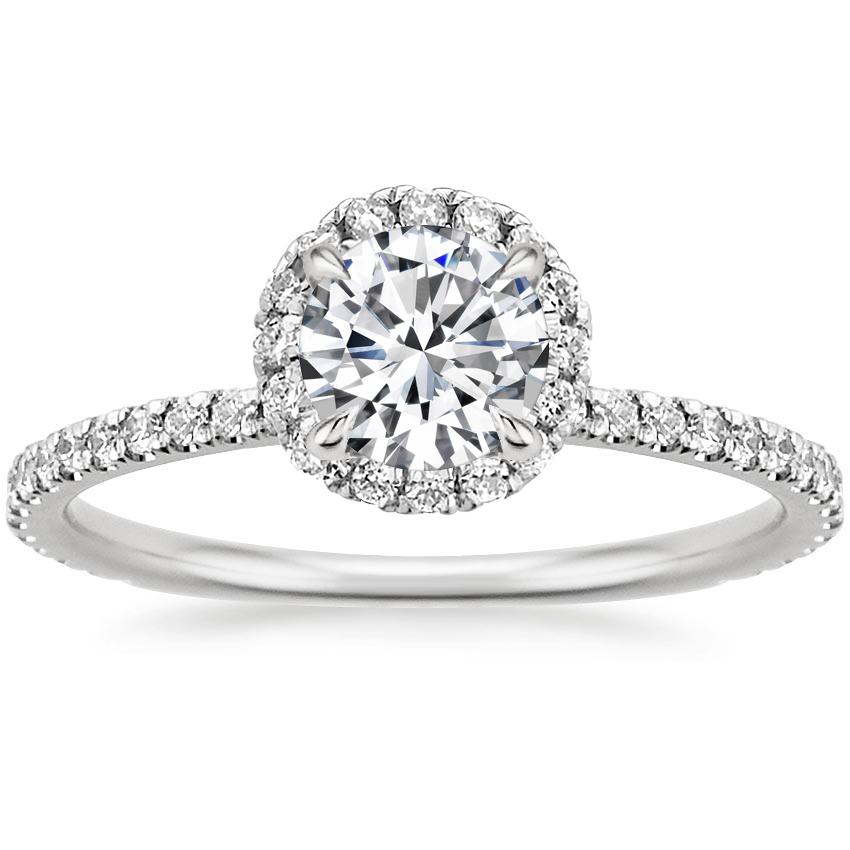 This sparkling halo setting features beautiful scalloped pavé diamonds that encircle the center gem and adorn the band. A diamond-encrusted gallery makes this ring truly spectacular.
Aria Diamond Ring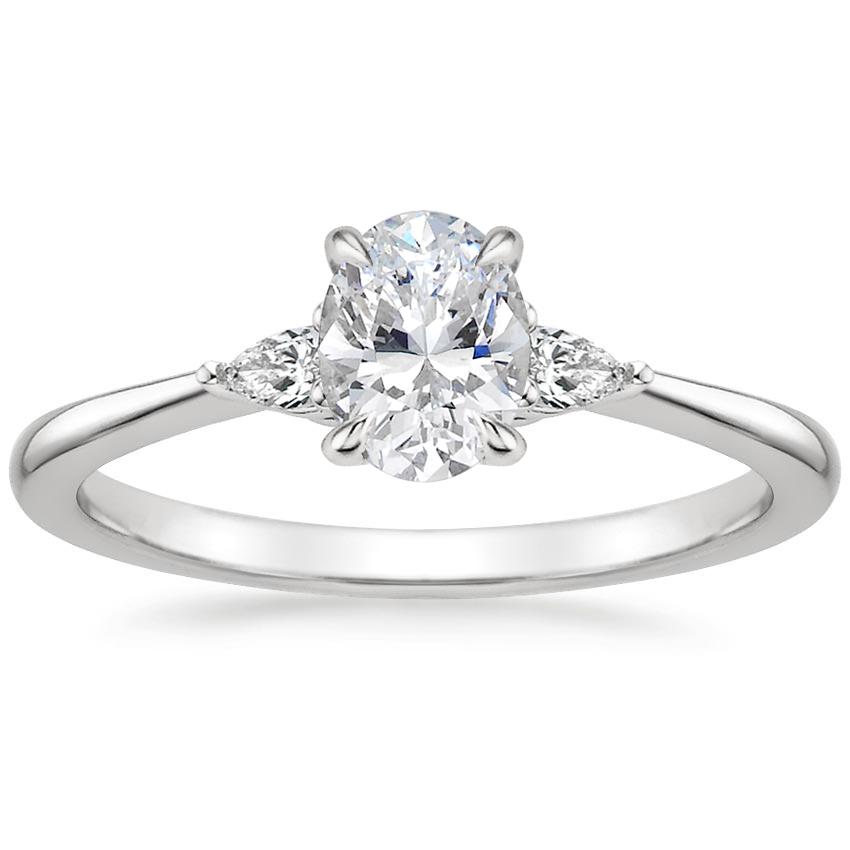 Classic simplicity defines this delicate setting, which features a thin precious metal band that gently tapers towards a pear-shaped diamond accent on each side of the center gem.
Valencia Diamond Ring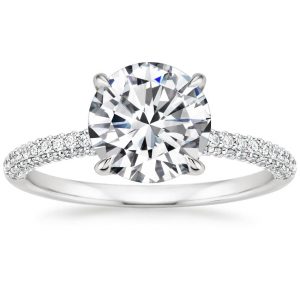 Micro-pavé diamonds shimmer from every angle of this petite domed engagement ring, which features a diamond adorned gallery and graceful claw prongs that embrace the center gem.
Final Thoughts
Did you guess which rings were the most expensive? Could you tell which were made by us at Brilliant Earth? We want to know! Share with us on our Instagram, Facebook, or Twitter, or in the comments below